Did you hear the big announcement? We're launching our very own skincare range – and we've used your survey feedback and social media comments to tailor it just for you! It features ten products that are simple, affordable and effective. Better yet, each one has been created to target specific skin concerns, so you can mix and match them to create your personalised skincare routine.  
Whilst you can find out more about all of our new skincare products on the GLOSSYBOX site, I'd like to introduce you to our four cleansers so you can choose the right one for you…
1. The Daily Micellar Gel Cleanser: A Cleanser
For
Everyone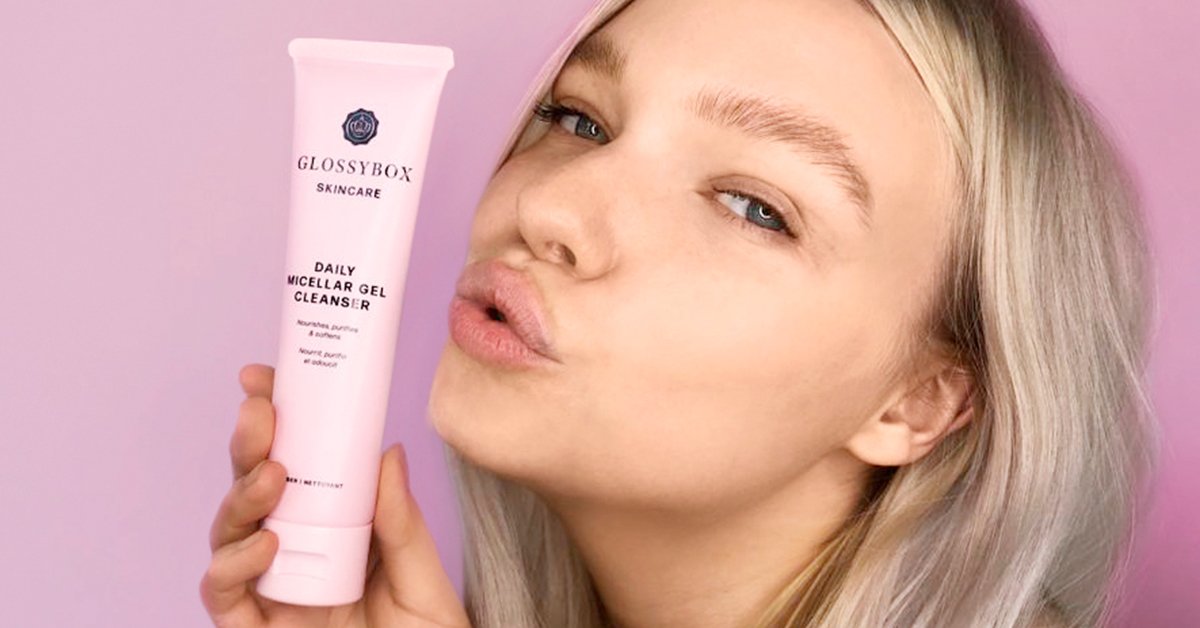 If you're looking for a gentle everyday cleanser that gets the job done, then this is the one for you. It not only purifies your skin, but it nourishes and softens it too.  
Its light gel is infused with micelles that wash away the light makeup and dirt that has accumulated on your skin and in your pores. It then blends blueberry seed oil and cactus stem extract to hydrate and soothe your complexion. Simply massage it into your damp skin for 20 seconds and it will leave your complexion feeling cleansed and comforted. 
We aren't the only ones that love it! One of our trialists said: 
"This product is amazing! My skin feels soft after using this product. The makeup just lifts off my face this is definitely a 10/10 for me."*