As you all know, we have exclusive offers and competitions every month in the GLOSSYLounge from some of the best beauty, fashion and lifestyle brands out there. Well, from the 15th of June to the 14th of July, you can enjoy an exclusive offer on luxury fashion brand Saint and Sofia! 
Who
 Are Saint 
And
 Sofia
?
A modern luxury fashion brand based in London, Saint and Sofia are changing the status quo. Not only do they offer high fashion at an exceptional price, but they are constantly striving to be as sustainable and environmentally friendly as possible.  
Inspired 
By
 Art
Inspired by modern culture, art and music, they design all of their collections in their London studios. Each designer draws on their experience from having worked on Louis Vuitton, Miss Selfridge, Ted Baker and more! Their latest collection, for example, is influenced by different cultural references, including the geometric forms within the Optical Art movement (i.e. optical illusions and abstract visual art), and the lighter, more romantic side of grunge music from the early 1990s.  
A 
Sustainable 
Brand
You've no doubt heard countless statistics about how much the fashion industry impacts the environment. Well, Saint and Sofia are more than aware of this, so they make their products with minimal environmental impact: 
They've switched out single-use plastic, and, instead,

use 

packaging that is biodegradable and made of recycled materials.

 

They never use non-organic cotton (as this requires a lot of 

harmful, 

synthetic fertilisers

 and is one of the most treated crops on the planet

), opting instead 

for GOTS Certified Organic Cotton or fabrics made from recycled plastic.

 

They also source all the raw materials they use as close to production as possible.

 

They've built a smart supply chain that is efficient yet sustainable. They only work with family-owned fabric mills, factories and logistics companies who pass a strict set of quality and ethical standards.

 

Almost everything is manufactured in Europe. 

 
Introducing Their SS20 Collection
Since the coronavirus pandemic changed life as we know it, Saint and Sofia wanted their newest collection to offer comfort and solace in this time of uncertainty. Bold, versatile and expressive, each piece has been designed to express your individuality. Here are just some of our favourite pieces: 
Whilst this dress would be perfect for a night out, who says you can't look and feel your best whilst staying at home? Besides, this lockdown won't last forever, so why not treat yourself to this gorgeous, flared shirt dress? You can buy yours here.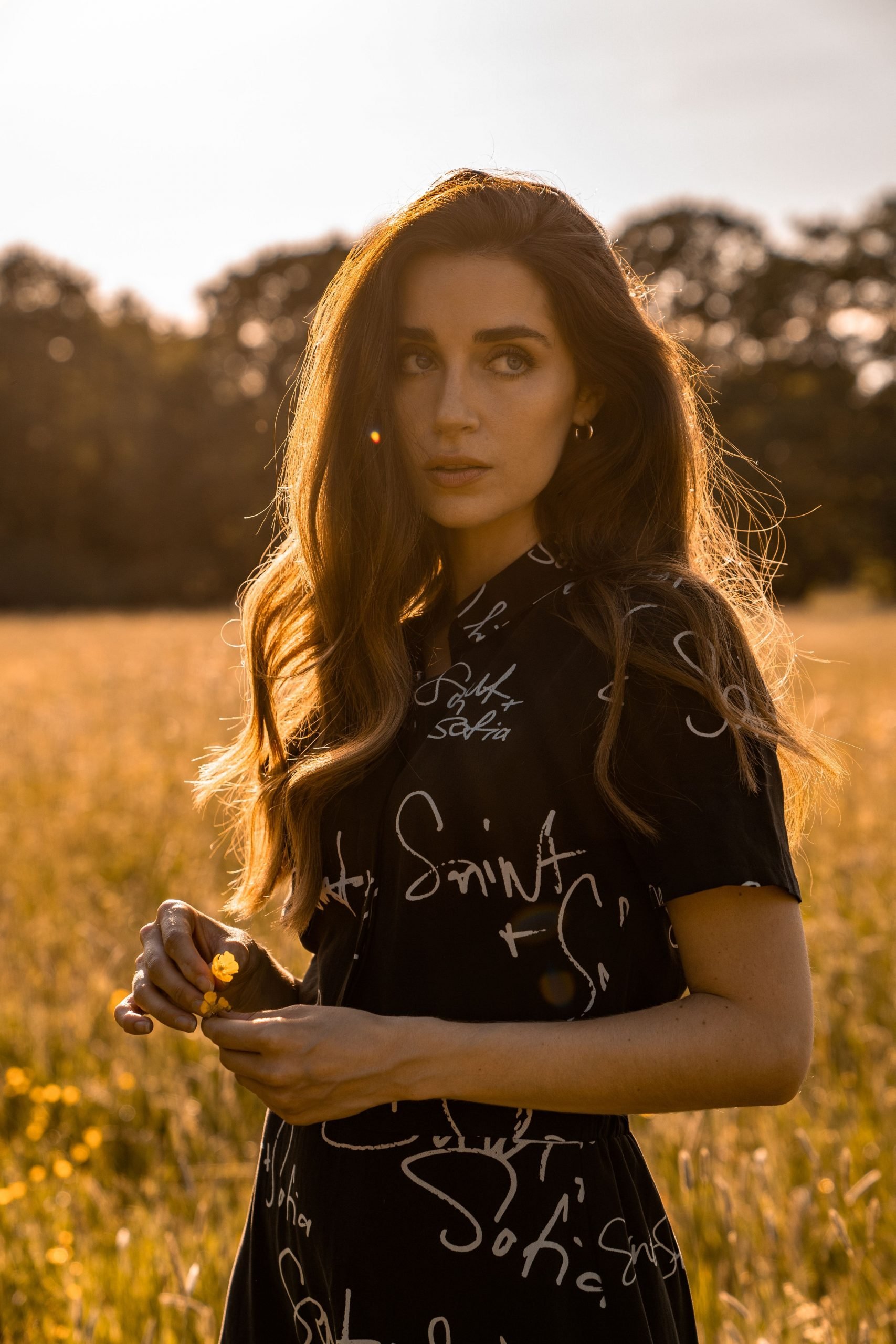 Featuring an upper structured shirt and an A-line skirt with a gorgeous drape, it creates a soft rock style that looks both elegant and edgy. Plus, it is made with a soft and silky Tencel fabric from eucalyptus trees. Wear it with trainers, boots or heels for a chic, relaxed feel.
Pure rock and roll, the turn up tee is a top that can jazz up any look. You can buy yours here.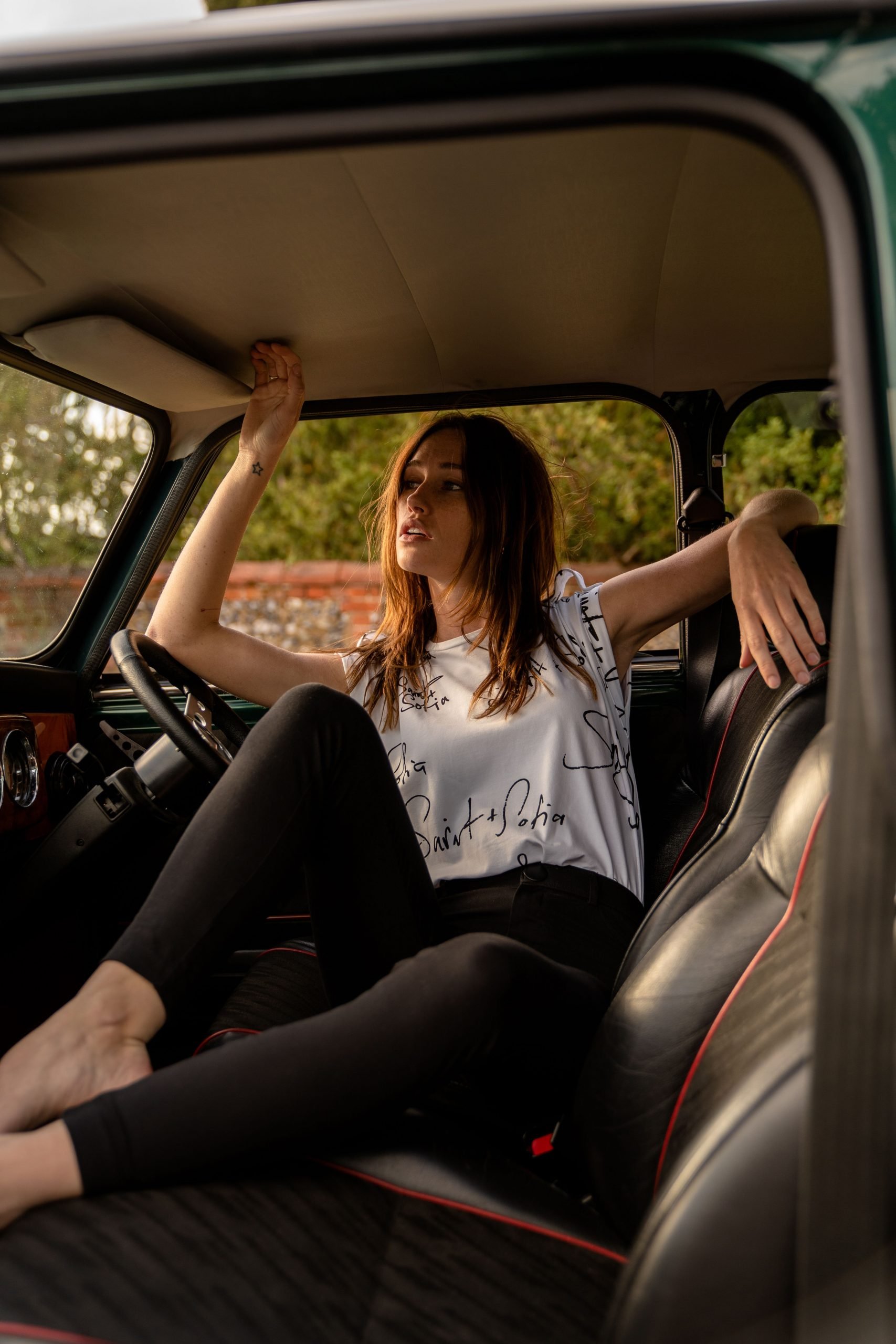 Boasting a hand-drawn print by Head Of Designer Megan Aylott, this top has a relaxed easy fit that sits effortlessly on your hips. Plus, it is made of soft, certified fabric that is produced sustainable, Ecovero Viscose. What's not to love? 
Made with the finest Italian cotton yarn, this cardigan boasts a classic style and beautiful check pattern that complements every look. You can buy yours here.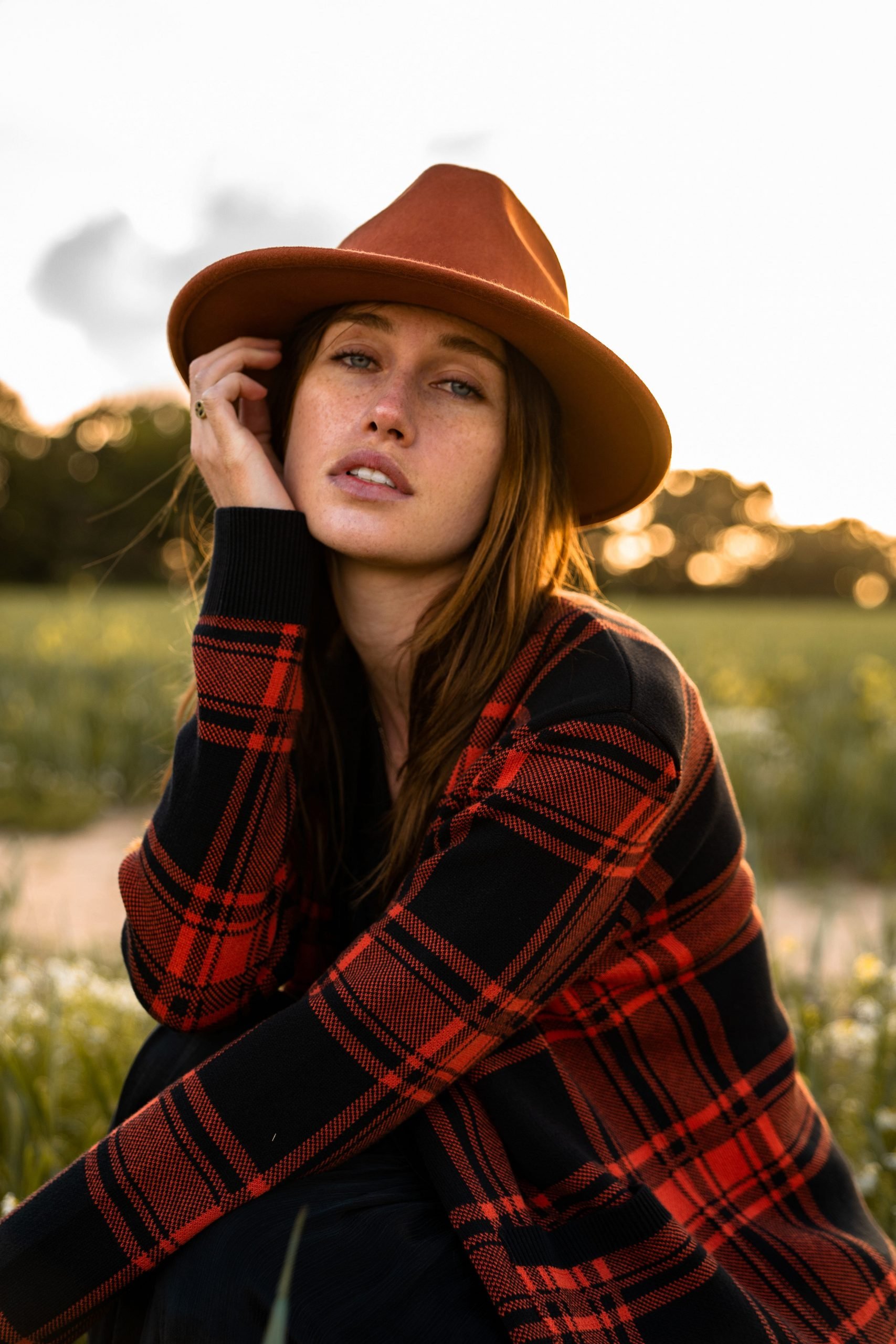 You'll love this cardigan because of its over-sized, relaxed fit. It's just so soft, comfortable and stylish. Plus, it has buttons you can actually use and real pockets – who doesn't love a good pocket?!
This comfortable and chic sweater is soft, cosy and easy to wear. Pair it with smart trousers for a styled up look or with casual jeans for a trendy style.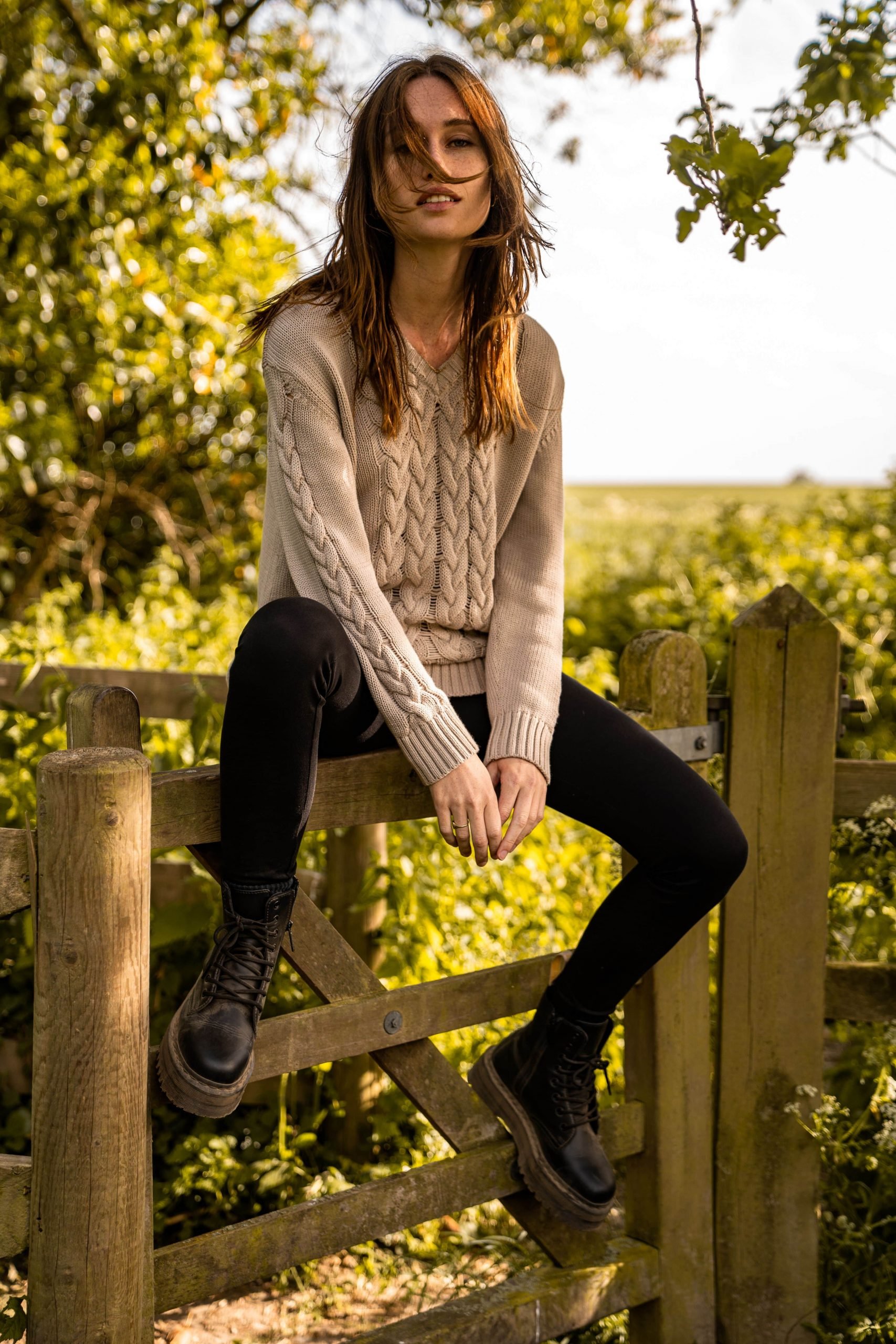 Choose between black, beige, navy, orange, cream or khaki. You can buy yours here.
Don't forget to log into the GLOSSYLounge to make the most of your exclusive discount on Saint and Sofia! 
Subscribe To GLOSSYBOX
Want to enjoy exclusive discounts on incredible beauty, fashion and lifestyle brands? Subscribe to GLOSSYBOX today and you'll not only receive a box filled with 5 must-have beauty products every month, but you'll have access to all of the offers and competitions in the GLOSSYLouge. What are you waiting for? Subscribe now!