Spring is finally here, so we're celebrating this season of change with our April 'Blossom' GLOSSYBOX. It will breathe new life into your beauty routine!
Filled with 5 awakening and nourishing products, our 'Blossom' edit is budding with floral scents, bursting with botanical goodness, and blooming with gorgeous hues that perfectly-complement the season's latest trends. Plus, it's worth over £110!
What's Inside Our April 'Blossom' GLOSSYBOX?
The Avant Gentle Rose Beautifying Face Exfoliant Worth £92!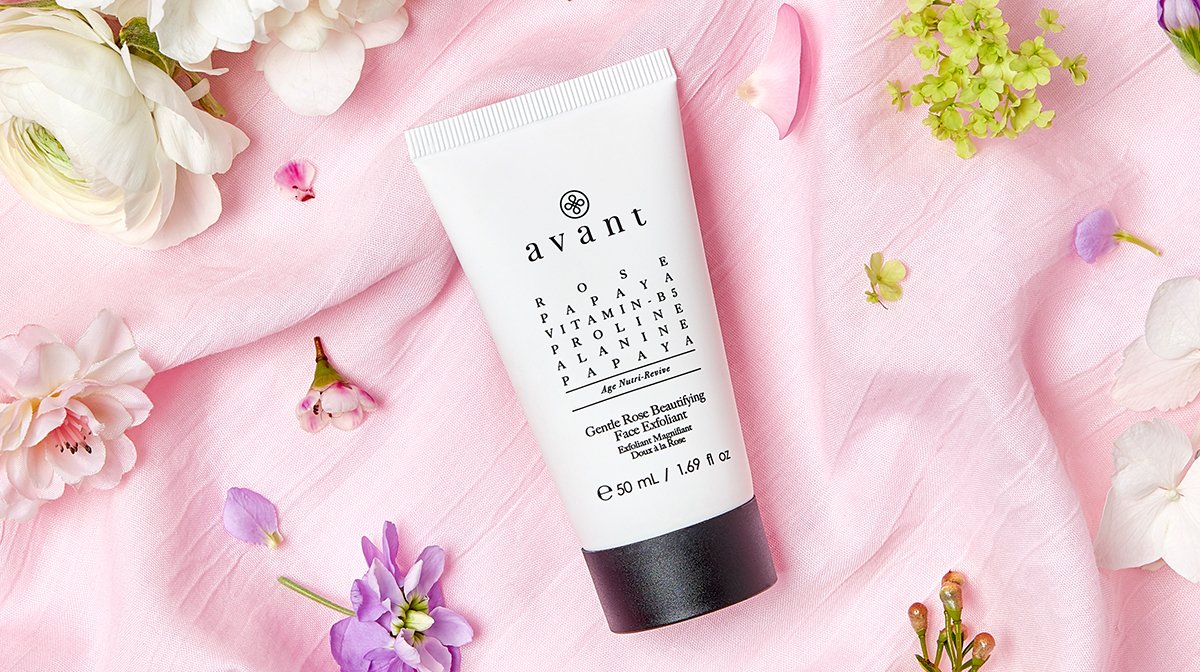 Boasting a luscious formula and relaxing scent, this incredible exfoliant by Glossy favourite brand Avant will smooth your skin and soothe your mind. It is filled with rose extracts and vitamin B5 which work together to hydrate, nourish and soften your complexion. Oh, and have I mentioned that it's worth £92?
You can read the full sneak peek here.
A Pastel Hue Fit For Spring
Your second sneak peek is a cosmetic with a delicate pastel hue and cool undertones. While I can't reveal too much just yet, I will say that its long-lasting formula will keep you looking on-trend all season!
Infused With Natural Goodness
We couldn't bring you a nature-inspired GLOSSYBOX without filling it with products that are bursting with natural oils and vitamins. Your lips will thank us later!
Everything That Is Happening This Month
1. The Glossy Team Shares Tutorials
We're all going through a bit of a rough time, so to make your self-isolation days a bit more fun, we'll be sharing tutorials, trip and tricks on how to use the products in your April box. We'll also be sharing day to day activities for you to get involved with. Stay tuned and keep on eye out for the #GlossyAtHome!
2. #nofilter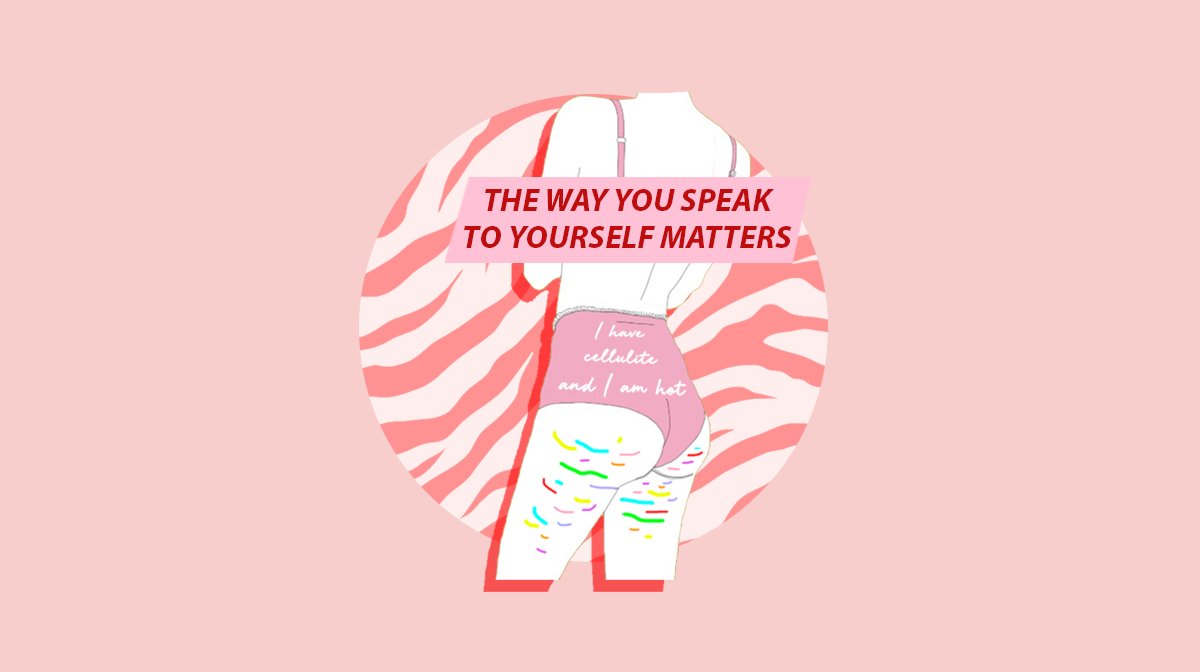 This year, I want to talk about issues that face every woman every day with #nofilter. Continuing on from my interview with body positivity ally Lucy Mountain and my discussion around all things cellulite, this April, we'll be focusing on all of the body-positive moments that inspire us. Stay tuned!
3. Our Facebook Live
With the current situation, we are unable to film our Facebook Live as normal. However, we'll still share an unboxing video with your across our social channels to talk you through all of the standout products in our 'Blossom' GLOSSYBOX and share our insider tips!
4. The GLOSSY Lounge Is Here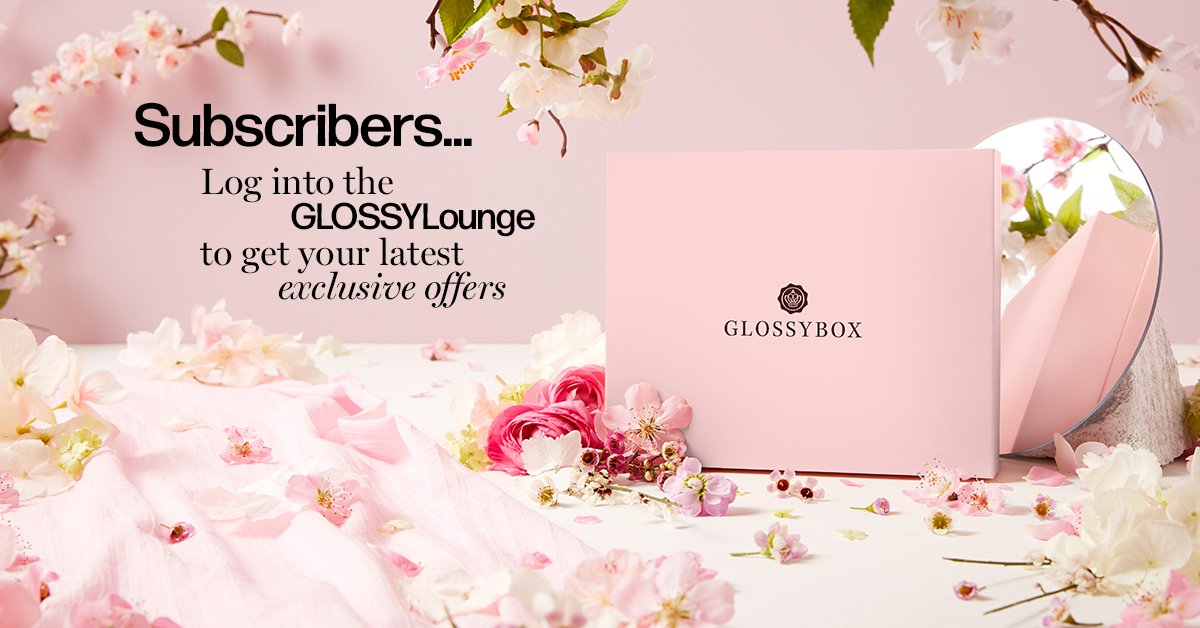 As always, there are loads of exclusive offers and competitions waiting for you in The GLOSSY Lounge. Until the 14th of April, enjoy an exclusive spa day discount with Village Hotels, as well as other great deals from Beauty Expert, Chip and more!
On the 15th, we'll be introducing a brand new selection of discounts from must-have beauty, fashion and lifestyle brands! To enjoy the VIP experience, simply log into your subscriber account and shop the offers.
5. Download This Phone Wallpaper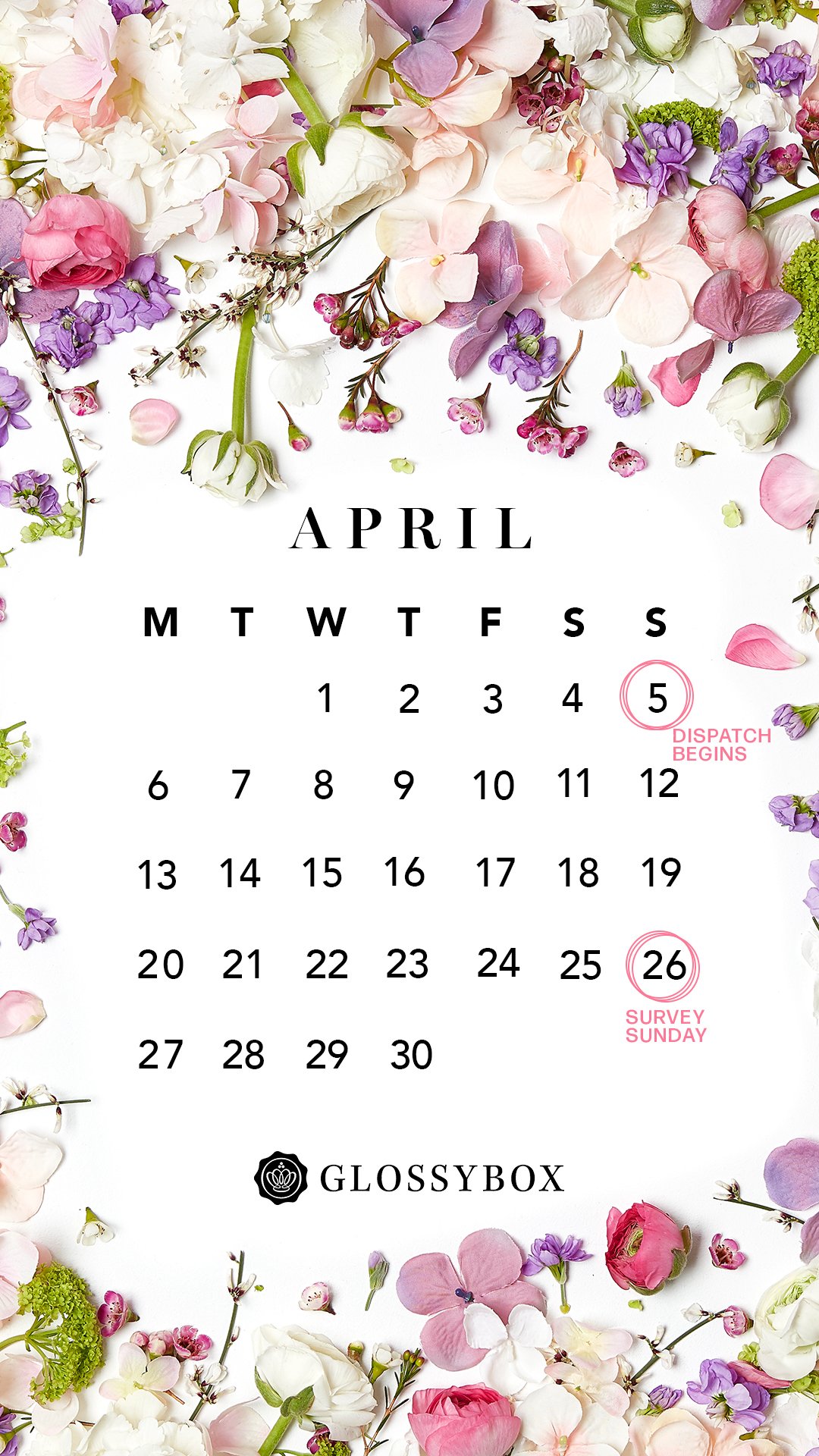 If you're on a mobile phone, just press down on the image until the options menu pops-up and select 'download image'. If you're on a computer, simply right-click on the image and select 'save image as' to download this gorgeous calendar.
Order Your 'Blossom' GLOSSYBOX Now
Breathe new life into your beauty routine with five awakening and nourishing products that are budding with floral scents, bursting with botanical goodness, and blooming with gorgeous hues. Don't miss out! Order the 'Blossom' GLOSSYBOX now…