Whether you're hastily applying your makeup on the commute to work, or lingering over it before a big night out, you want your look to last. We're talking no melting, slipping, smudging or peeling—the long-lasting party makeup of dreams.
Luckily, some formulas have been specially designed not to budge, but you can also add a 'setting step' into your routine. So with the festivities in full swing, we put a few products that promise to stay put all night long to the test. The best place to do this? The Glossybox Christmas party, of course.
Our social media assistant Emma popped on a variety of products, and there was a final lineup that really stood the test of time (dancing until dawn in a very humid club).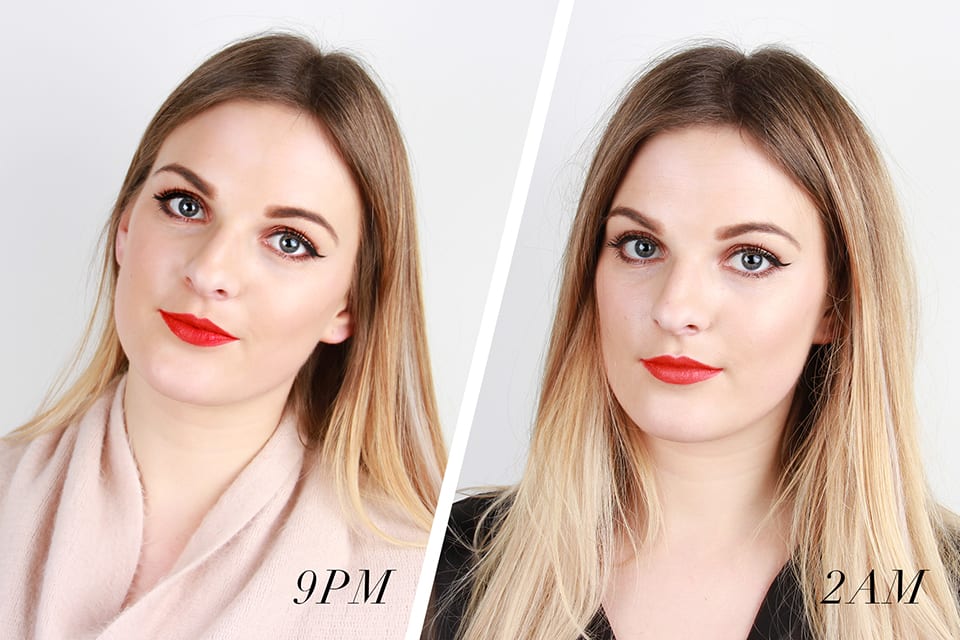 Here are the products that won out…
The setting powder
Powder can sometimes dull a look when you use it to set makeup, but the Collection Primed & Ready Illuminating Setting Powder, £3.99, has some radiance in the powder mix to actually lift your complexion, not flatten in.
The lipstick saviour
If matte lipsticks aren't your thing, but you're not a fan of your cream formulas slipping, melting and bleeding over your lip line, then reach for the original setting product… Lipcote, £3.69, is applied over the top so your colour stays on your mouth and doesn't transfer onto glasses, mugs or other lips. They also do a brow version called Browcote (naturally), £6.99, which is amazing at keeping your brows and any brow pencil in place.
The thermo-controlled spray
There are some pretty smart beauty products around but Urban Decay All Nighter Makeup Setting Spray, £23.50, is especially clever. It actually features a patented temperature control technology that actually keeps your makeup cool so it won't melt off.
The backstage primer
One of the original backstage primers that meant the makeup on the catwalk didn't slip, melt or blur under the lights. MAC Prep + Prime Fix +, £18, primes, preps and fixes in one.
The permanent eyeliner
The name implies it doesn't budge, and the Kat von D Tattoo Liner Liquid Liner, £16, can withstand the a spin class, a frantic dance floor and everything in between.
Love this? For more beauty tips, news and tutorials see what's new on Beauty Unboxed today.