Over the past couple of months, we've been fighting the stigma around menstruation by talking about periods with #nofilter. We've discussed period poverty, period shame and all of the menstrual products available out there. Now though, it's time to address period skin and the impact that your hormonal cycle has on your complexion…
Have you ever noticed that a few angry spots flare up every month like clockwork about a week or two before your period starts? Congratulations, you're suffering from hormonal acne, aka 'period skin'! Don't worry though. To save you (and all menstruators) from period skin, here's everything you need to know about it and all the steps you can take to prevent it.
What Causes Period Skin?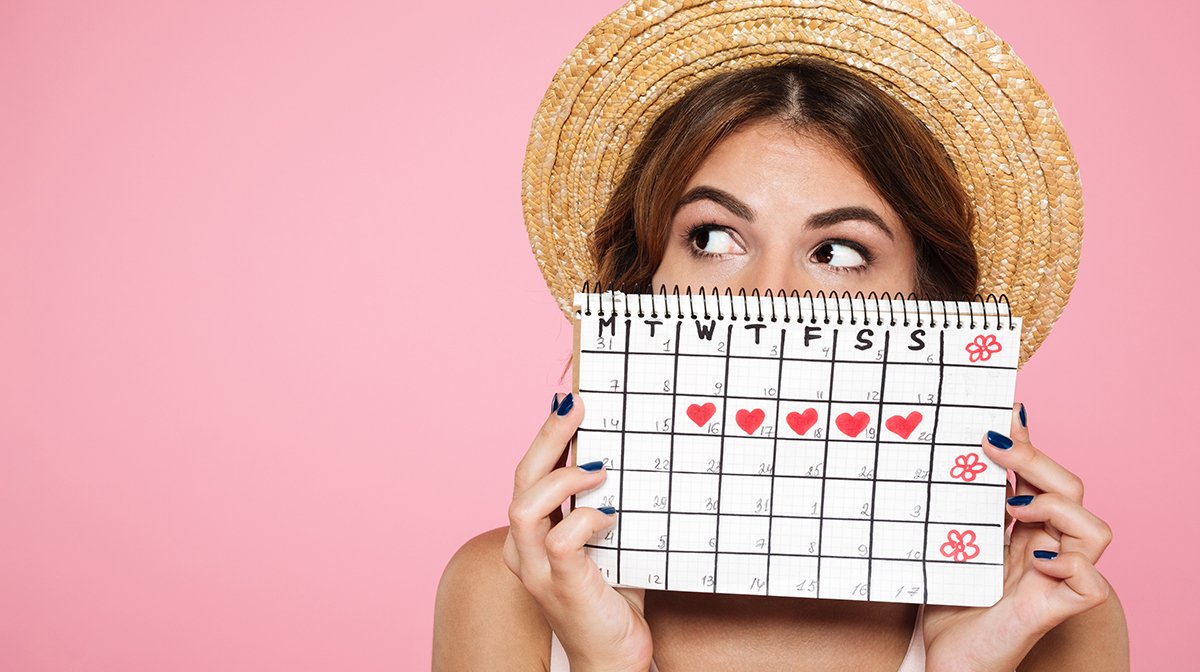 As you no doubt know, our cycle affects our hormonal levels, with oestrogen, progesterone and testosterone levels fluctuating during the four phases of our cycles. Whilst not everyone's cycle is 28 days, the below will give you an idea of what happens during each phase and the effects hormones have on your complexion.
Insider Tip: If you have an irregular period, try using a period tracking app to log which phase you are in and adapt the below as required.
The Menstrual Phase (Day 1-5)
This phase starts on the first day of your period when your levels of oestrogen and progesterone are at their lowest. During this phase, your body temperature is lower and your blood circulation is slower, which can cause your skin to look duller and feel dehydrated. Deeply moisturising and brightening skincare products are best during this phase.
The Follicular Phase (Day 5-13)
This phase starts when your period finishes, and ends when ovulation begins. During this phase, your skin should look its best as levels of oestrogen and testosterone (both of which contribute to healthy skin) increase. Your skin will naturally feel more moisturised and contain more collagen, making it stronger and more elastic. Your complexion won't need any extra attention during this phase, so just follow your usual skincare routine.
This is when your levels of oestrogen suddenly drop, triggering the fourth phase of your cycle. Your skin should still look healthy and vibrant though.
The Luteal Phase (Day 15-28)
This phase starts after ovulation and continues until you have your period. Also known as the PMS phase, this is when you'll notice the biggest changes to your skin. Both progesterone and oestrogen levels increase. This sudden hormonal surge sends your oil glands into overdrive, resulting in an oilier and more acne-prone complexion. Hello, period skin! During this phase, consider using salicylic acid to get rid of excess oil, as well as anti-inflammatory products to calm and soothe skin.
How Should I Treat My Skin According To My Period?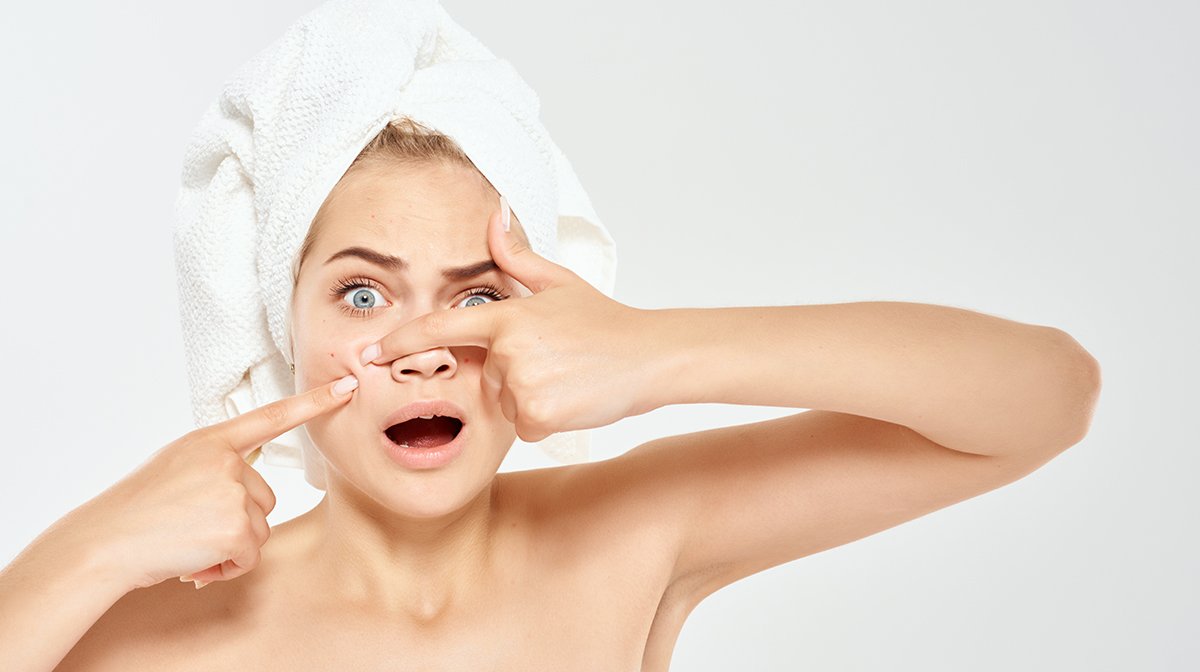 Now that you know what happens during your period, here's how you can counteract those hormonal fluctuations.
During Your Period
As I just mentioned, this is when your skin is most prone to dryness and will probably lack vibrancy. Of course, it doesn't have to look and feel that way…
If your skin is no drier than usual but needs a big boost of radiance, I'd recommend PIXI's Vitamin-C Lotion. This lightweight moisturiser boasts a fast-absorbing formula infused with (you guessed it) vitamin C. It increases the collagen levels in your skin and lightens the appearance of dark spots. Expect a hydrated, bright and renewed complexion, even during this low hormonal phase of your cycle.
Counteract Dryness and Dullness
If your skin is particularly dry and dull, then I'd recommend using Origins' GinZing™ Ultra Hydrating Energy-Boosting Moisturiser. Not only does it have an ultra-hydrating formula that nourishes even the driest skin, but it is infused with coffee bean and panax ginseng which energise and add radiance to your skin.
Keep Your Skin Hydrated On-The-Go
If you find that your skin becomes dry throughout the day, consider using a refreshing mist. The Lumene Nordic C Valo Glow Refresh Hydrating Mist is a great choice. Blending Arctic spring water, vitamin C and Nordic cloudberry extract, it provides instant hydration, giving skin its moisturised, healthy glow back.