When I found out Victoria's Secret PINK were going to be in this month's box I was absolutely over the moon. Obviously, Victoria's Secret PINK is the world famous sister brand of Victoria's Secret known for it's fantastic lingerie and yearly fashion show. But in our August box our Glossies will have received one of two amazing sheet masks, the Party Let's Pre-Glam or Selfie Skin Coconut Oil Sheet Mask.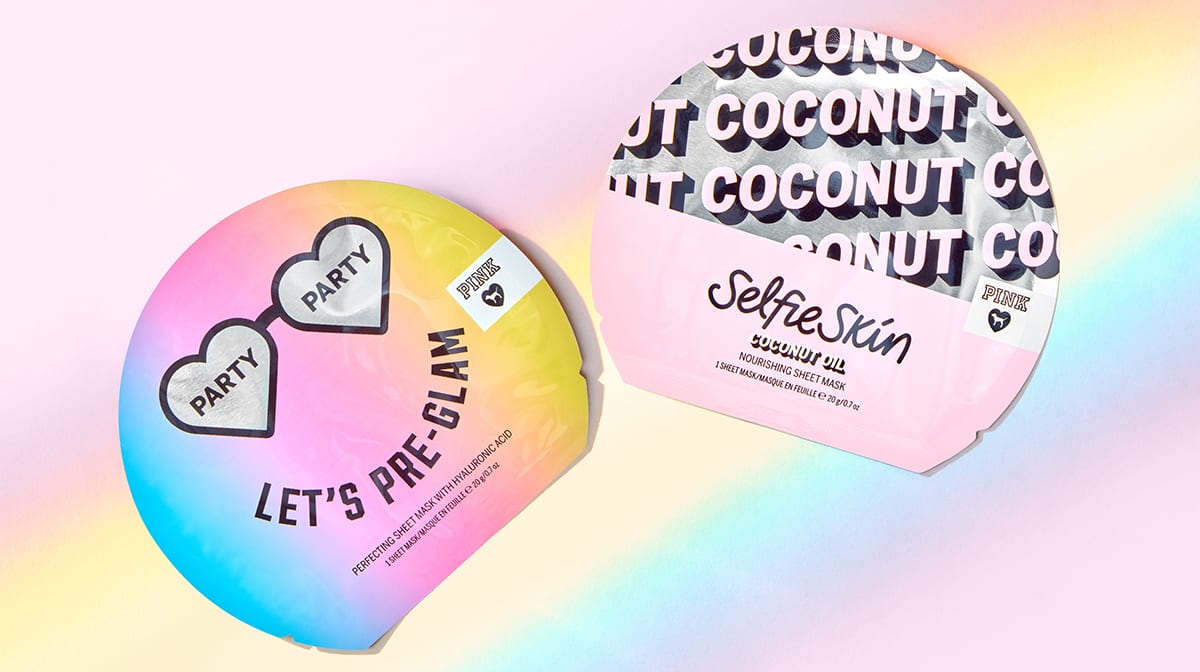 Many of you have been pleasantly surprised to find out that Victoria's Secret PINK actually have their own beauty range that includes a wide range of face masks, lotions, body care, body mists and lip care.
Use the Let's Pre-Glam Party sheet mask to get glam so you're ready to party or use the Selfie Skin sheet mask to brighten your skin for Insta-complexion perfection. Each of the masks are inspired by Korean beauty rituals to nourish your skin and perfectly hug the contours of your face. Leave on for 15 minutes and after you have taken it off, make sure you massage the excess serum into your skin. These face masks left my skin glowing and so so smooth. I'm a huge fan!