Our MAC Limited Edition is on its way, and we can't wait! It's an out of this world edit featuring some of this brand's most iconic and sought-after products! 
Inside this Limited Edition box, you'll find five of our favourite MAC products, (as well as two extra treats you'll love!), worth over £90!  
Eager to find out more about what's inside? Well, as we can't handle our excitement much longer, we're going to sneak peek a couple of this box's hero products for you right now!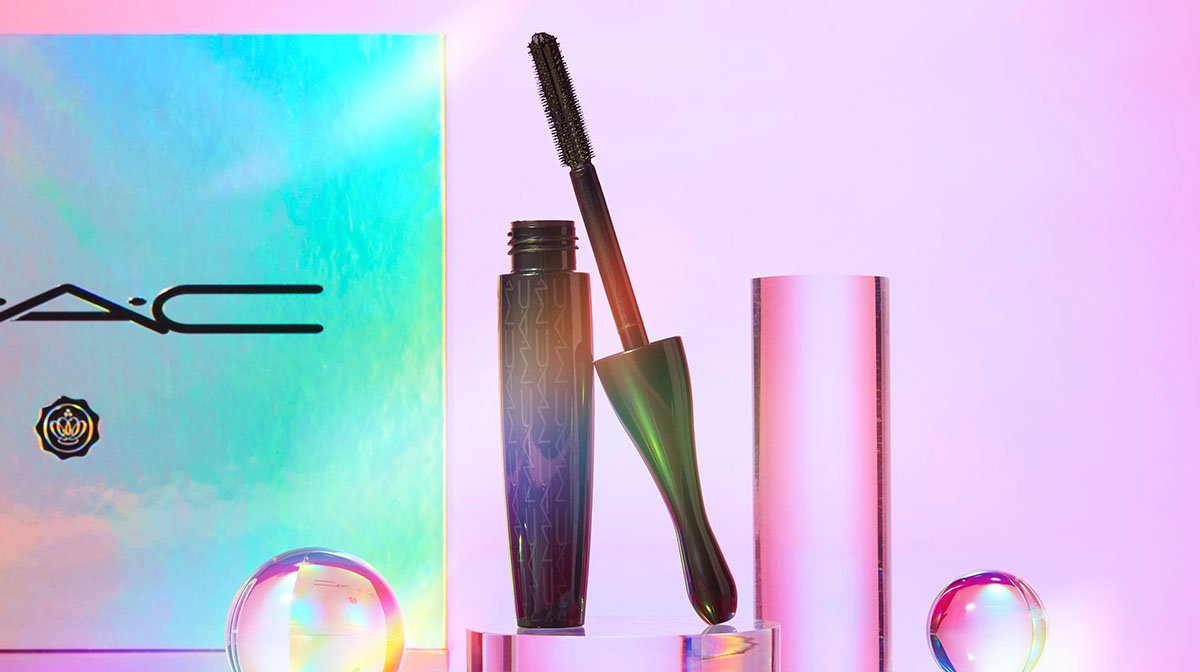 Luscious Lashes That Are Full Of Drama!
Lightweight and carbon black, we think the MAC In Extreme Dimension 3D Black Lash Mascara is a winner! Adding dense volume (+92% to be precise!), extending length and creating curl, you're sure to achieve lashes that are maxed out! 
Worth £22, this mascara also conditions each and every lash for ultimate softness and flexibility. Whilst also featuring a brush that allows for precision, even when it comes to accentuating shorter lashes! The end result? Extreme dimension that won't smudge, clump or flake! Seriously, what more could you want? 
"This mascara is the ultimate bad boy! It's intense, bold and gets into all the hard-to-reach spots. I obsess over this mascara as it does exactly what you want it to do, without any fuss or nonsense!" – Dominic Skinner, Global Senior Artist at MAC.
Why We Love This Mascara!
One of the most standout parts of this mascara is the tip of its wand. It's a spikey ball and it brilliant! It allows you to get right into even the smallest corners of your lashes, picking up every last one that a conventional mascara might not be able to reach.
How To Use This Mascara
Start in the middle of your eye, at the root of your top lashes, and give them a side-to-side wiggle. Slowly move the wand up your lashes, whilst still gently wiggling from side to side. 
Next, place the wand on your inner lashes, nearest your nose, and repeat the process. However, this time, instead of rising the wand up, work the wand out toward the bridge of your nose. Finally, repeat this on your outer lashes, moving the brush out towards the top of your ear. This will give you a full and dramatic lash look that fans out your lashes, making your eyes look bigger. 
Want more drama? Follow a similar process on your bottom lashes too!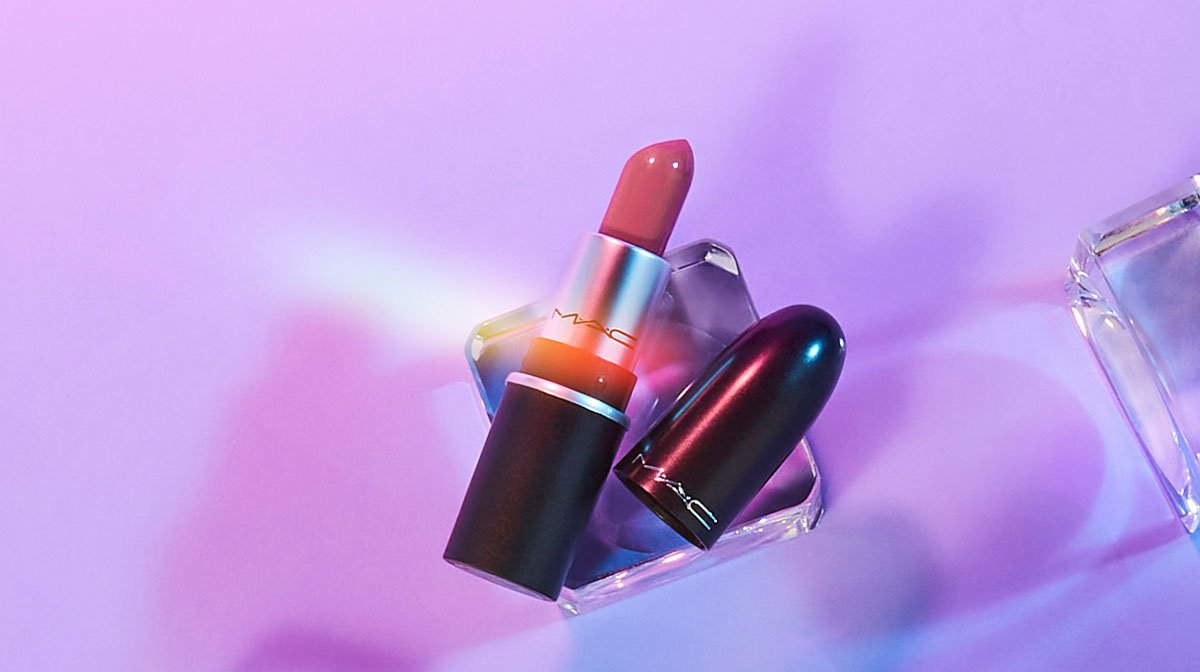 The Iconic MAC Lipstick You Know And Love!
This totally tote-able lipstick – Mini MAC / Lipstick – is a deluxe sized version of the iconic MAC product that made the brand famous to begin with! 
In shade 'Mehr' – a dreamy mauve pink tone – we can't get enough of this lipstick's colour. Once only a limited edition, due to its rapid popularity, this shade soon became a permanent staple in the MAC collection and we can see why. 
Effortless, relaxed and warm, this nude shade (with a hint of Moroccan spice!) boasts a creamy rich formula that offer high colour payoff. With a full matte finish and comfortable 10-hour wear, this lipstick – which is worth £12 – is a beauty buy every makeup enthusiast should own! 
"Did you know, the Mehr lipstick looks great on eyes too. Simply put a little on your fingertip and sweep it across your lid, starting along the lashes and working up toward the socket!" – Dominic Skinner, Global Senior Artist at MAC.
How To Style This Lipstick!
To recreate the current 90s lip trend perfectly, apply this lipstick direct from the bullet as you would normally, but then work your lip line with a darker lipliner! 
Or, if you're not one for a full lip look, try pressing the colour to your lip to slowly build up colour. Then, using your index finger, gently run your finger over the lips to soften out the shade.
As mentioned above, why not also try this lipstick as an eyeshadow? Simply dab a small amount onto your finger and apply to your lid. It'll give you a gorgeous soft pink shade!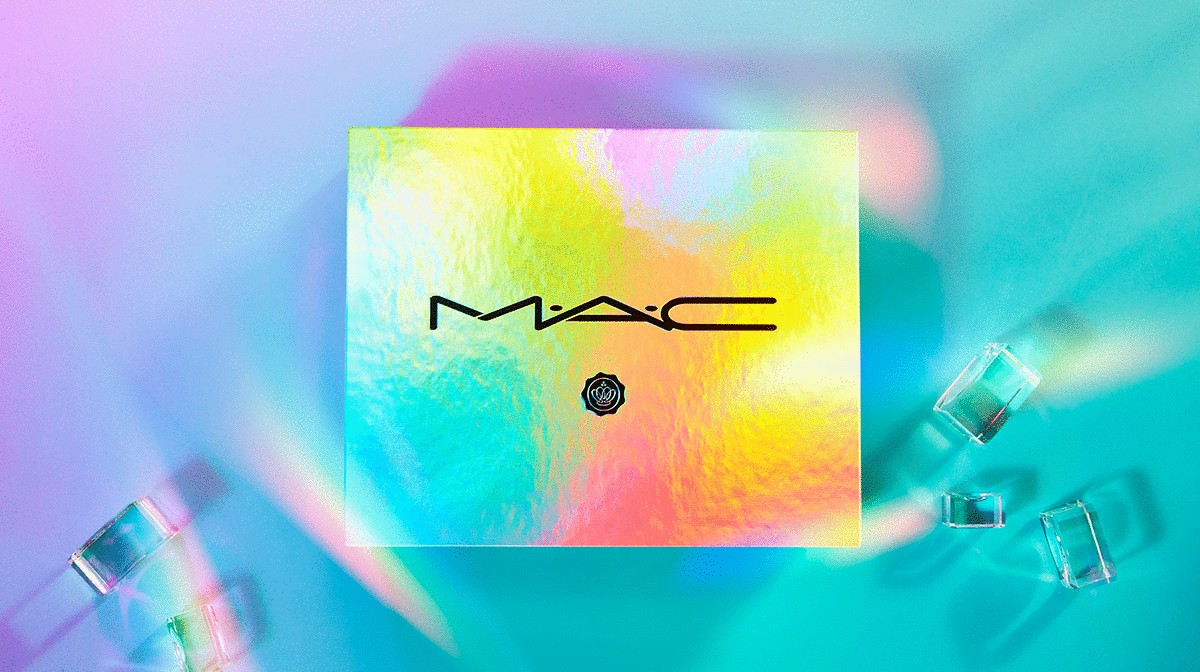 More About The GLOSSYBOX x MAC Limited Edition!
For more about this iconic Limited Edition, have a read of our Story Behind Our MAC Limited Edition blog! This includes all you need to know about this amazing edit's on sale date and price! 
If you want to know more about this Limited Edition box's full line up, we'll also be revealing this very soon too! Follow GLOSSYBOX on all of its social channels – Facebook, Twitter and Instagram! – to find out as soon as they're announced! We'll also be sharing more about them on the GLOSSYBOX blog! 
You can also sign up to our MAC Limited Edition waitlist to get all GLOSSYBOX x MAC news straight to your inbox! 
Subscribe To GLOSSYBOX!
To get priority access to, and an exclusive subscribe discount on our MAC Limited Edition, subscribe to GLOSSYBOX today! This edit is very likely to sell out fast, so you won't want to wait around… 
If you subscribe today too, you'll be making sure you also get priority access to our 2021 GLOSSYBOX Advent Calendar which goes on sale in a couple of days' time! There's also a Glossy discount on this incredible annual beauty treat too – you'll be able to get over £465 worth of beauty products for only £85! 
Oh, and of course there are plenty other benefits to being a Glossy, including our fab monthly boxes, the chance to earn Glossy Credit, discount on GLOSSYBOX Skincare and more!