If you're anything like us, you will have spent a number of hours as a child adding flowers to water and stirring up a fragrant concoction in a bid to make your very own fragrance. So it seems only apt that as adults we want to take it up a notch and try our hand at layering. After all, it allows you to create a perfume based on your own preferences and create a signature scent that's utterly unique to you.
It's best to start with scents that have a simple composition. By this, we mean fragrances that only combine one or two notes. Why? Because blending simple duos makes it all the more easier to sniff out the combinations that work best together. A general rule of thumb is that if things smell good together in real life, they'll probably smell good together on you too. For example, an earthy scent will always smell incredible when combined with floral aromas.
'Layering allows you to transition between seasons without abandoning your cherished summer scents or amp up your daytime scent for the evening,' explains The Library of Fragrance perfumer Mark Crames. What's more, the order in which you apply different scents can make a massive difference to the end result. 'It's usually best to apply heavier, stronger scents first and apply lighter, fresher scents on top of these,' says Mark Crames. 'This will stop the lighter notes being 'drowned out' by the heavier ones.'
Here are some scents we're laying together for autumn: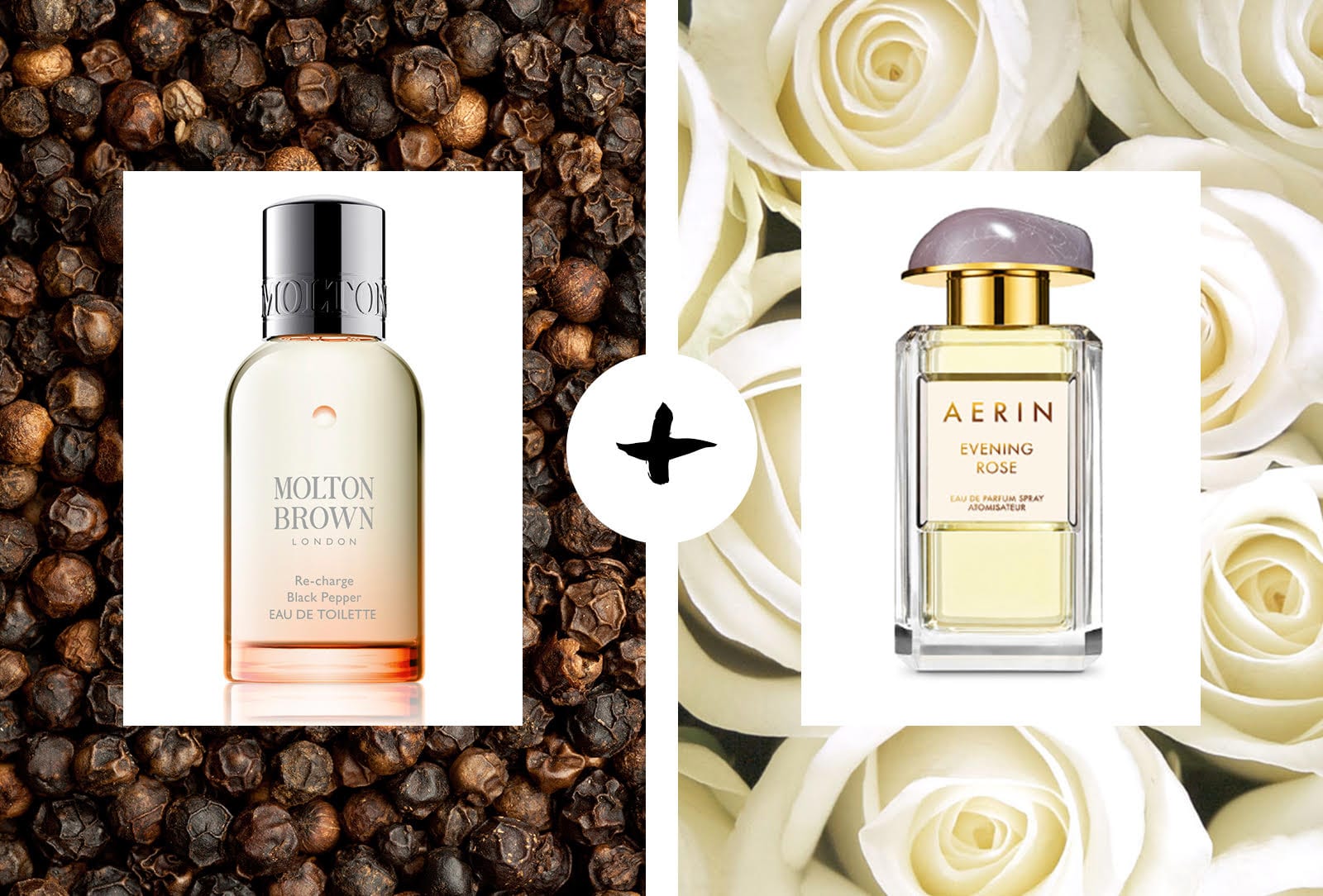 Rose is one of the most versatile notes out there so can be layered with the majority of aromas. But to give it more of an edge, we love layering it with slightly masculine, peppery, spicy scents. For autumn, we're layering one spritz of Molton Brown's Black Pepper, £39, over Aerin Evening Rose, £88.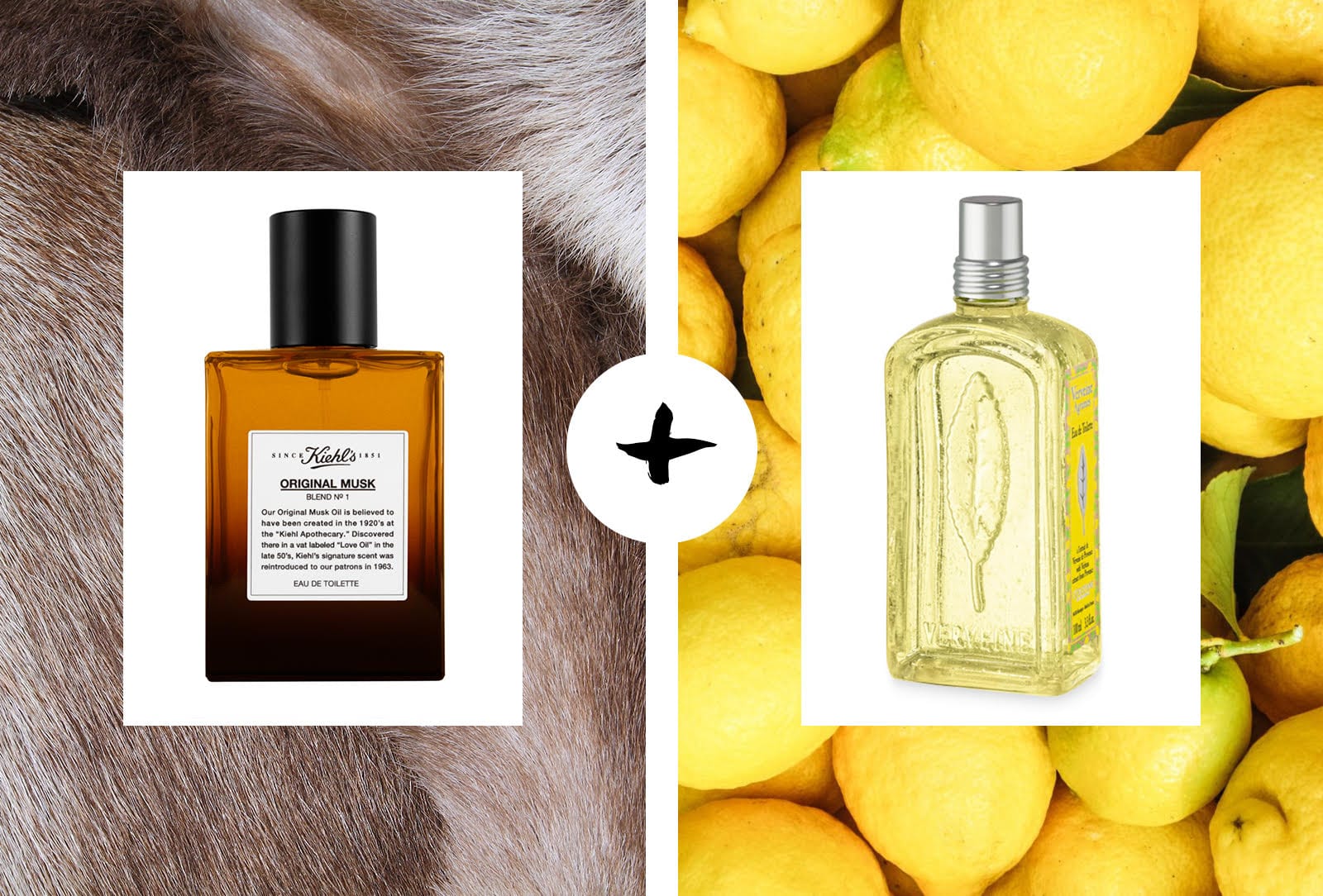 To transition your fruity summer scent into autumn/winter, try layering a spritz of musk underneath. It's a warming note so adds intensity to lighter aromas. At the moment we're obsessed with a particular duo: one spritz of Kiehls Original Musk, £39.50, and two sprays of L'Occitane Citrus Verbena, £42, over the top.
Oud adds rich, warm, woody tones so is great for taking your floral scents from day to night, or summer to winter. 'During the day you may wish to keep things light by applying more of a floral scent alongside a small spray of oud,' explains Mark. 'You can then switch things up in the evening by increasing the amount of oud you apply.' Jo Malone Peony & Blush Suede, £42, is quite an airy floral, but by layering it over The Library of Fragrance Oud, £15, it is instantly warmed up for winter.
Warm notes like amber give bright, fresh fragrances more depth and staying power. Trying layering The Body Shop Fuji Green Tea, £19, over Laboratory Perfumes Amber, £60. It works an absolute treat.