Glossies, can you believe it? Summer is finally upon us, which means one things, days by the pool are just around the corner! You won't need a huge bag of beauty products, but you will need to bring a few beauty essentials to keep your hair and skin protected all day long.
Of course, sunny days come with plenty of conundrums: dry skin, dry hair and sweat (and maybe some more sweat!). When you're spending more time outside by the pool on holidays, hair serums, moisturisers, and SPF becomes way more important than usual! Depending whether you're just lounging around, makeup may not be as important – however, we still want to look our best, right?
So, whether you enjoy a dip in the pool or simply laying on the sun lounger soaking up the glorious sun, we will tell you all about the beauty essentials you need this summer. From hydrating moisturiser to a nourishing hair spray, carry on reading if you would like to find out about the 6 must have makeup and skincare products to toss in your pool bag this year!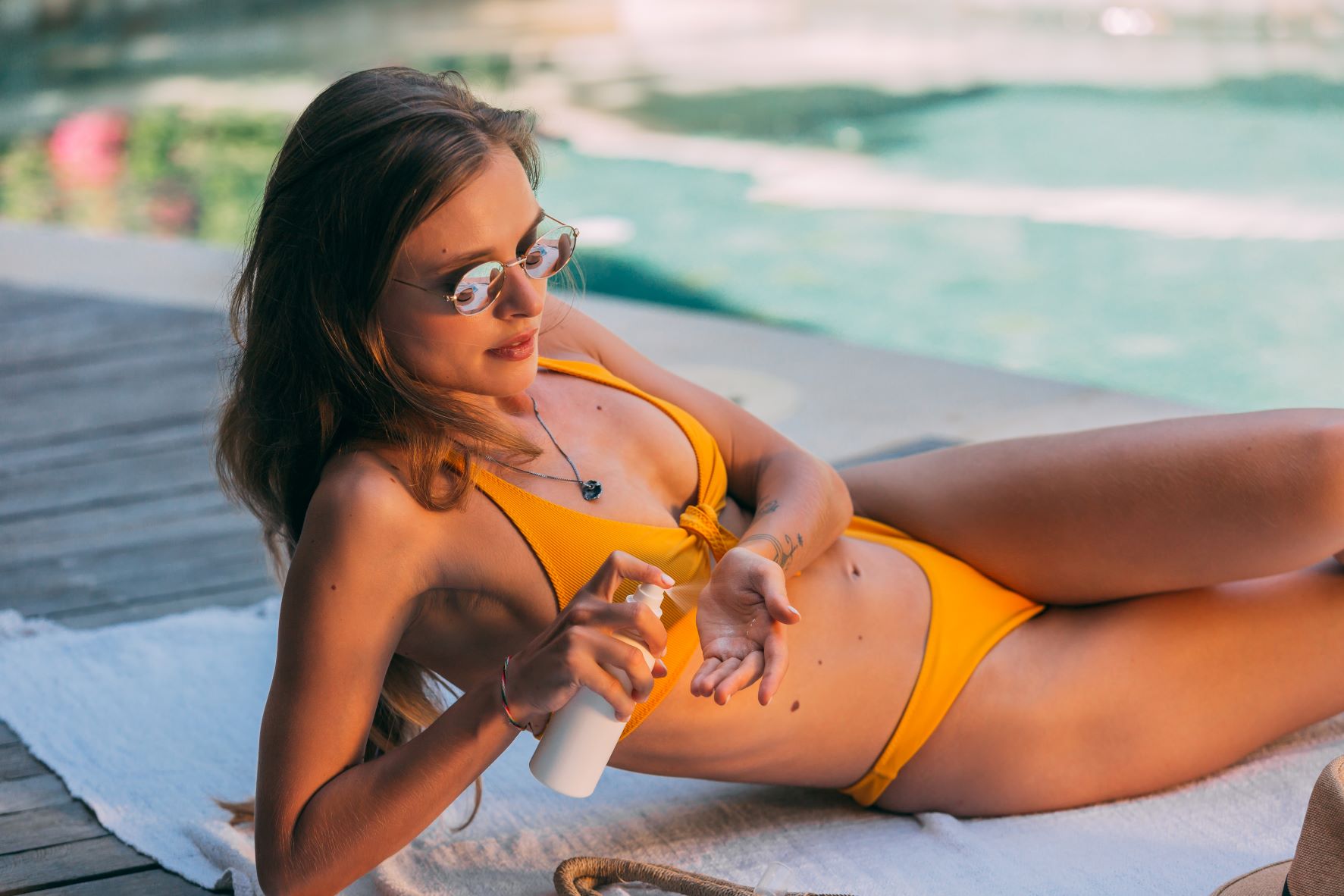 1// Protect Your Skin With Sun Cream
---
Le's face it, we can't go to the pool without sun cream! It's an absolute must! You need to make sure your body is protected from the sun's damaging UV rays by keeping a bottle in your poolside bag at all times! When it comes to applying the sun cream, make sure you apply it just before exposure and then re-apply frequently (especially after swimming or drying yourself with a towel!). It's important to keep your skin safe and enjoy carefree fun in the sun, so feel free to shop some of the best SPF's!