September is in full swing, and with all the products you've received this month inside your 'Pure Relaxation' GLOSSYBOX, we hope you've found a little found time for you… 
Encouraging you to enjoy the me-time you deserve, this month's edit features a mix of beauty buys – from skincare to fragrances – worth over £75! 
Want to know more about our September line up? Continue reading to learn more!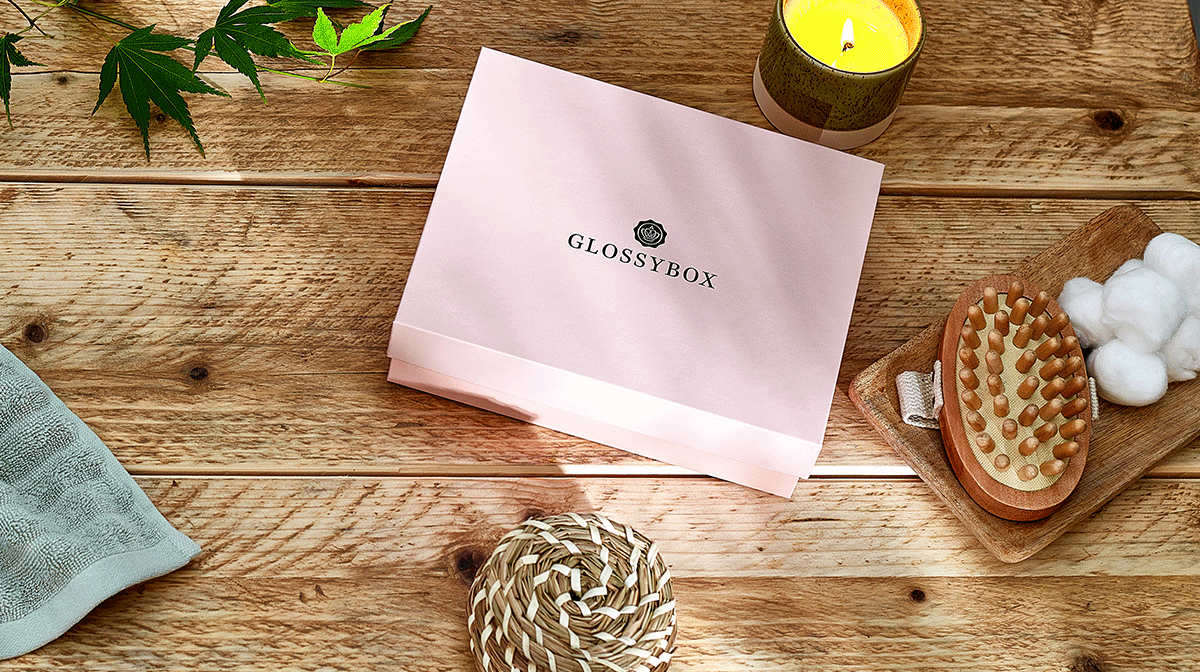 What's Inside Our September 'Pure Relaxation' Edit?
As we're sure you already know, two of the five products you'll find inside your September 'Pure Relaxation' GLOSSYBOX have already been revealed! 
If you want to step your cleansing routine up a gear, you're going to love our first sneak peek – the Spa To You Dual Facial Cleansing Brush. Or, if wonderfully clarified skin is your aim, you'll adore the Figs & Rouge Wonder Love Clarity Skin Perfecting Serum Drops, which is our second sneak peek of the month! 
However, there's still plenty more to share. Keep reading to find out what other products you can expect to discover within your September GLOSSYBOX!
Every Glossy will get the first three products listed below, and then two of the following others, all based on your Beauty Profile! Plus, there are also a couple of extra treats... and all subscribers will get those too!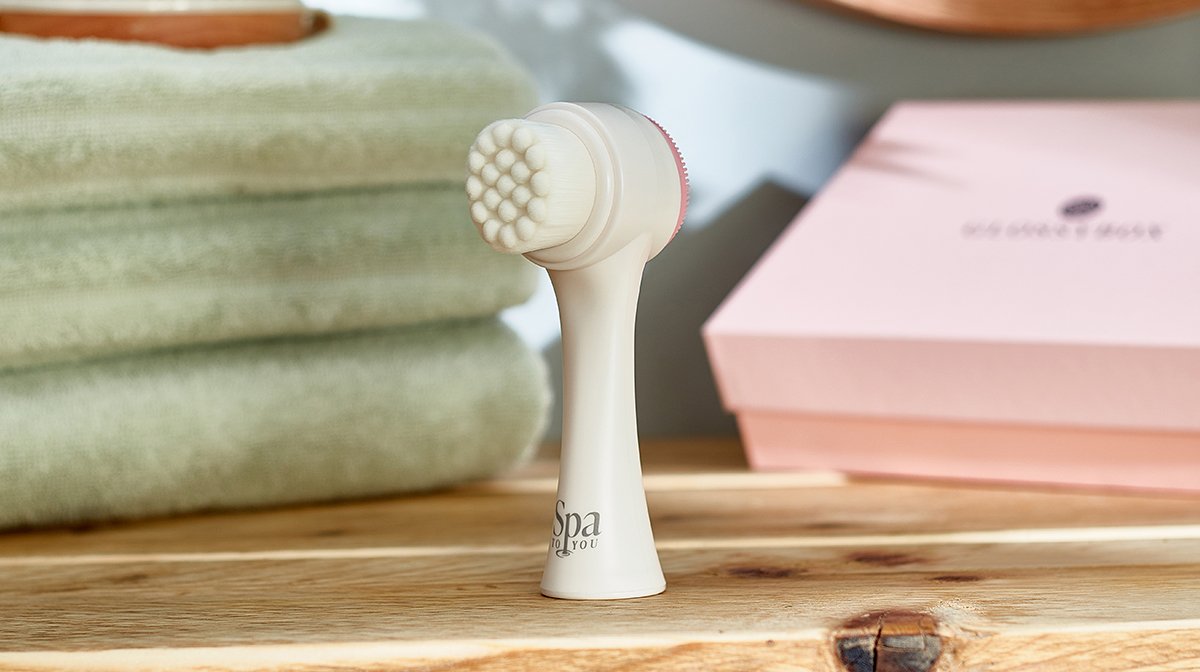 Spa To You Dual Facial Cleansing Brush 
This dual headed, multi-use cleansing brush is the only at-home pamper tool you need! With an exfoliating brush on one side and an ultra soft fine bristle brush on the other, this Spa To You facial brush helps to cleanse pores and remove make up (and masks). It also gently massages your face at the same time, giving you that post-facial feeling! We can't think of anything we want more.
RRP £16.49* 
Want to know more about this product? This cleansing brush was our first sneak peek product, and in our Spa To You sneak peek blog we've gone into great detail about the tool, its benefits and exactly how and when to use it for best results. Have a read!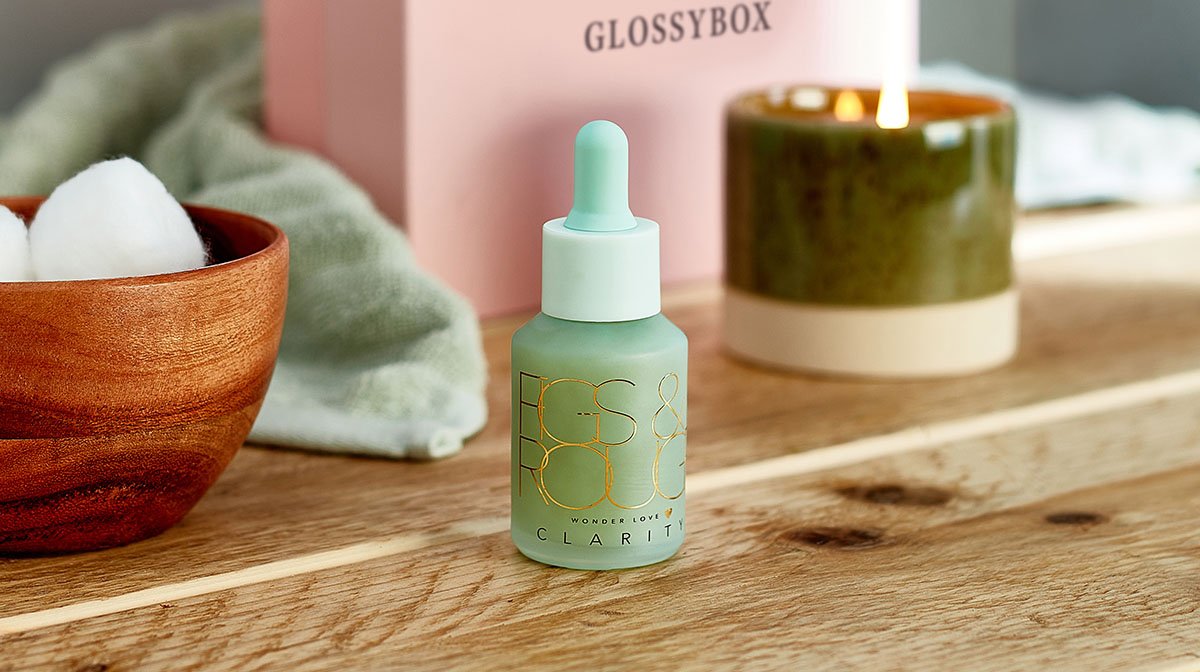 Figs & Rouge Wonder Love Clarity Skin Perfecting Serum Drops 
These Wonder Love Clarity Skin Perfecting Serum Drops from Figs & Rouge are a skin-loving wonder, and will help you to uncover your skin's natural 'clarity'! With a radiance inducing and pore refining formula, they'll gently exfoliate your skin and unclog pores, whilst also ensuring your complexion is clear and free of breakouts and blackheads! Your skin will have never felt so soft and refreshed. 
RRP £42*
This Figs & Rouge serum was our second sneak peek! Which means we have a dedicated Figs & Rouge post on the GLOSSYBOX blog which'll tell you even more about these wonder drops! Make sure you take a peek…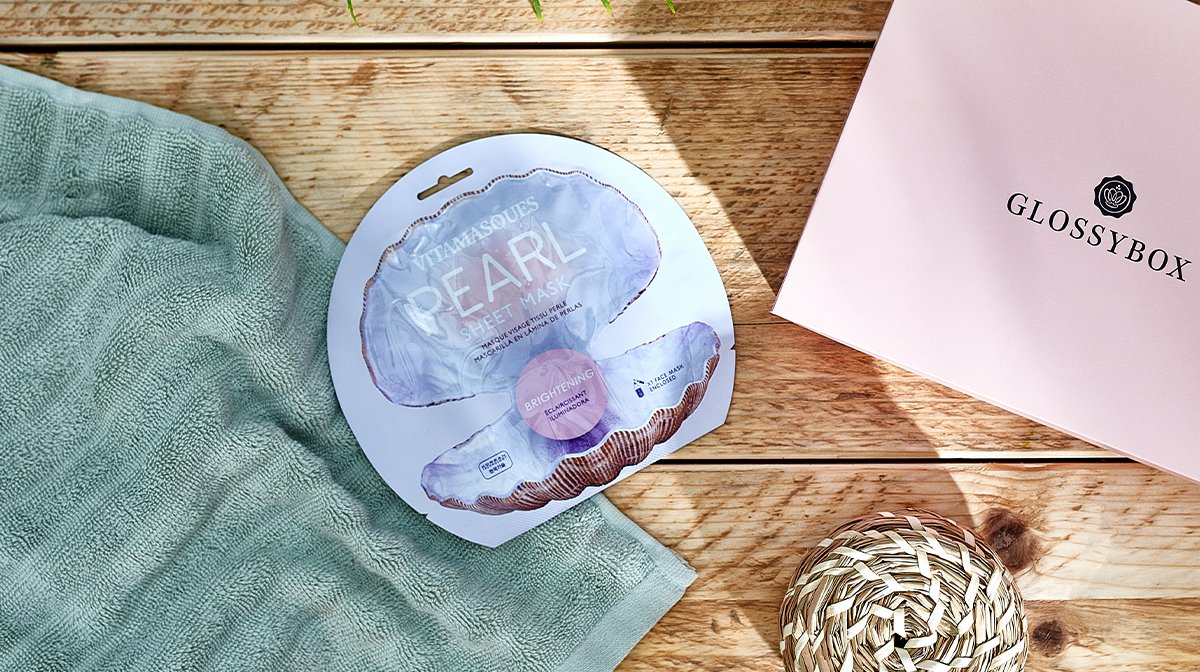 Vitamasques Pearl Sheet Mask 
Is your skin looking a little dull and tired? Fear not, we have the solution. 'What is it?' we hear you ask… This radiance evoking Pearl Sheet Mask from Vitamasques! Combining chamomile, centella and pearl powder, this mask – and its skin-loving serum –  intensely moisturises whilst also providing antioxidant and anti-inflammatory protection that shields against redness and brightens lackluster skin.
RRP £4.99*
Your remaining two products will be a lucky dip of the following… Firstly, to aid you in your skincare routine, you'll receive one of the three following cleansers. Whichever you get, it's sure make be the perfect pairing with your new Spa To You Cleansing Brush!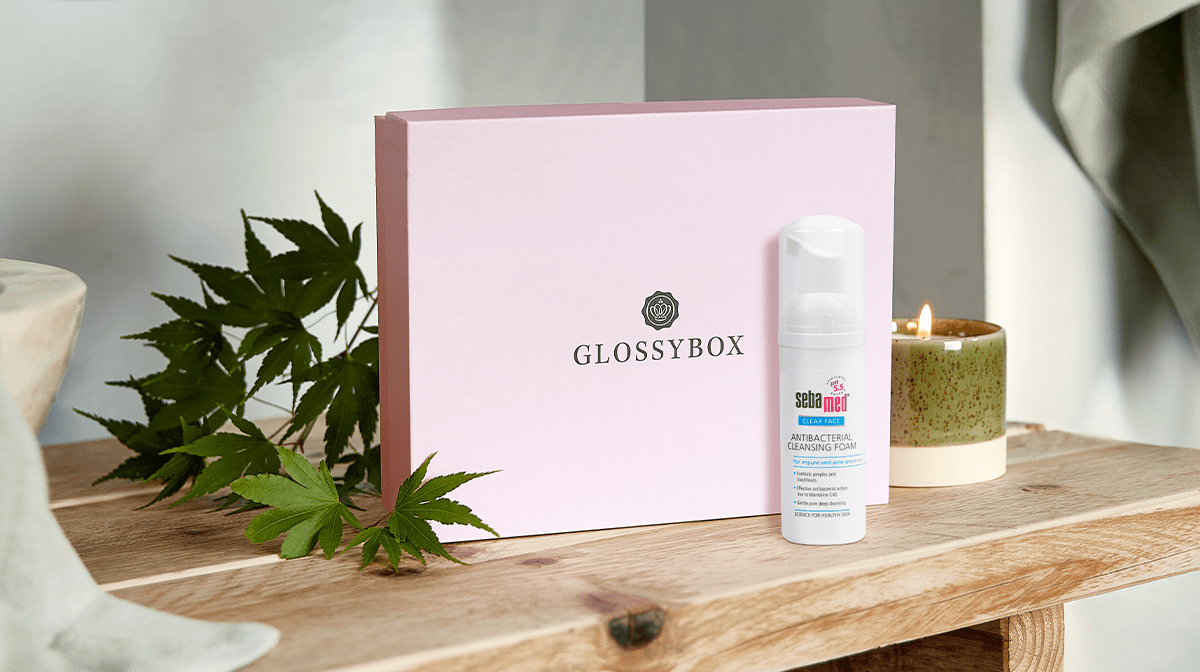 Sebamed Antibacterial Cleansing Foam 
Effectively penetrating your pores, this Antibacterial Cleansing Foam from Sebamed offers deep pore cleansing to leave your skin feeling clean and clear. With a pH value of 5.5, it also supports and protects the natural barrier function of your skin's acid mantle. For skin that's smooth and hydrated… job done! 
RRP £7.99*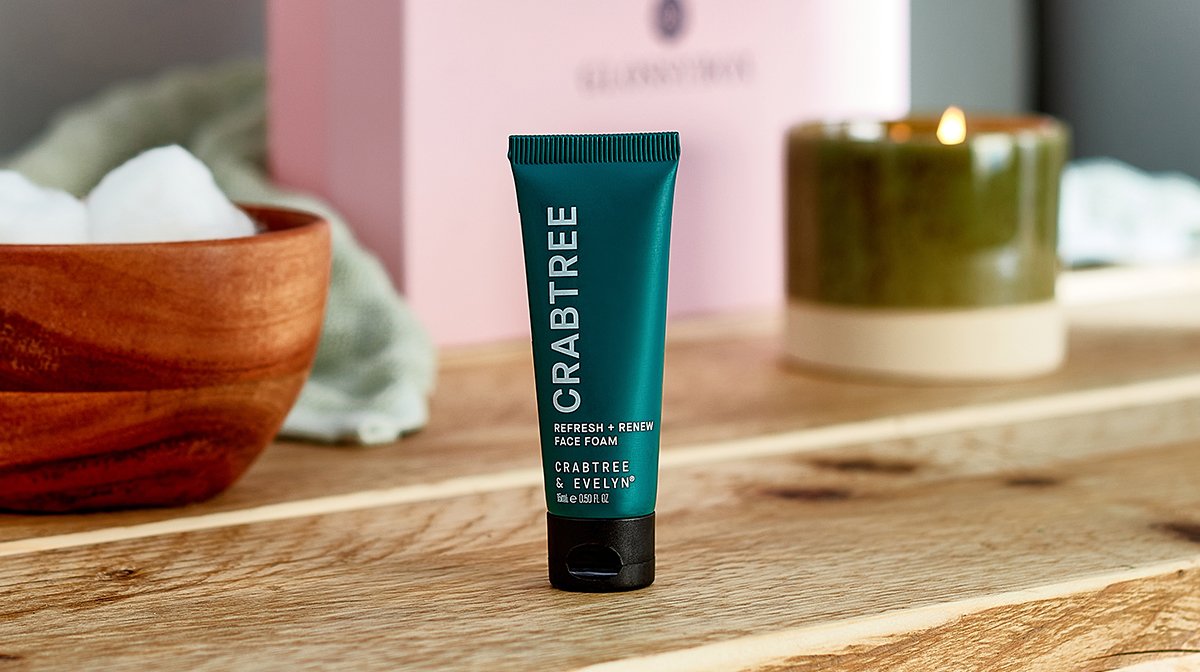 Crabtree & Evelyn Refresh And Renew Face Foam
Cleanse and exfoliate in one with this revitalising Refresh And Renew Face Foam from Glossy fave Crabtree & Evelyn. This non-stripping gel cleanser is packed with brightening AHAs… A blend of malic, glycolic and lactic acids provide scrub-free smoothing, sweeping away dulling dead skin cells to reveal your complexion's natural brilliance below. It's the ideal addition to your current morning and evening skincare routine.
Deluxe mini 15ml worth £9. Full size 125ml RRP £21.50*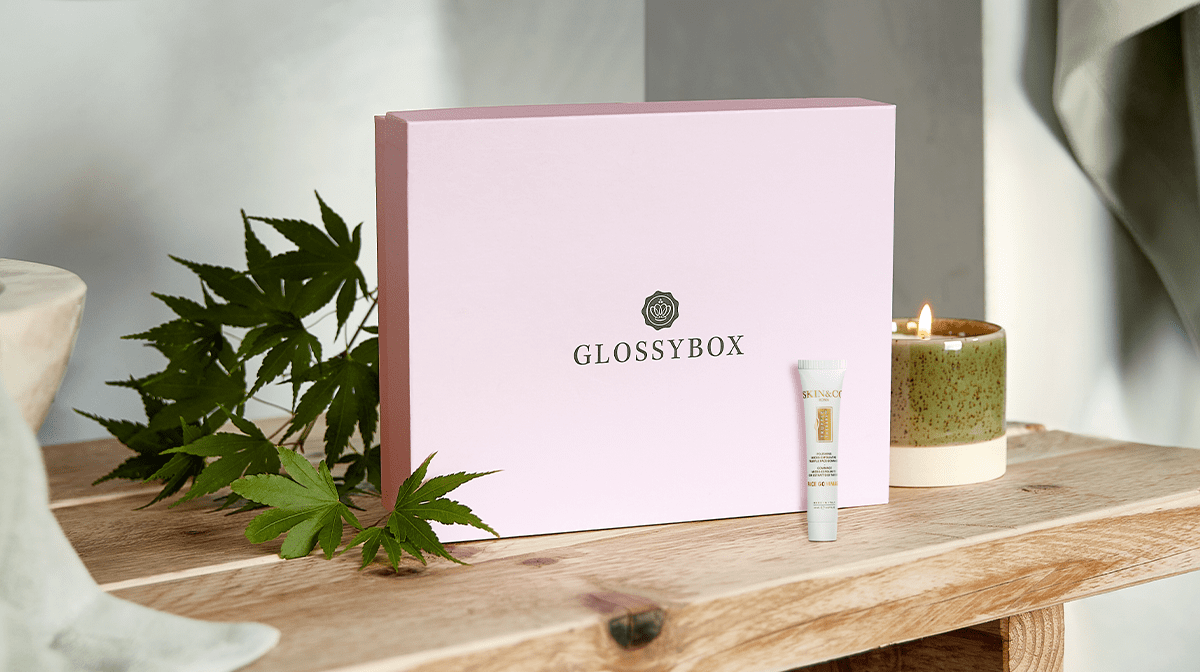 Skin&Co Roma Truffle Therapy Face Gommage 
Erase dullness and embrace your skin's natural shine with the help of Skin&Co Roma's Truffle Therapy Face Gommage. This delicate exfoliating cream boasts a rich texture and soothing fragrance, whilst also featuring a blend of sweet almond oil, gentle apricot seed powder and the brand's unique and exclusive black winter truffle extract. Working together, these powerful free-radical scavengers reduce multiple unwanted signs of ageing. 
Deluxe mini 20ml worth £3. Full size 150ml RRP £21.60*
Your fifth and final product will then be a lucky dip from the following…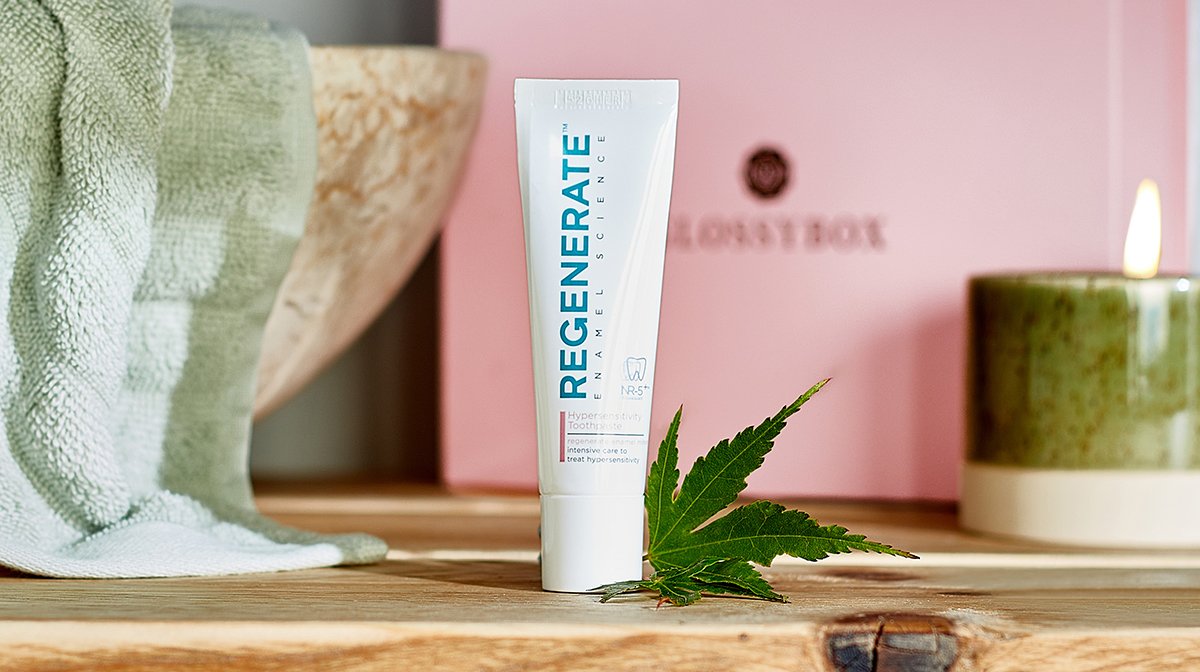 Regenerate Hypersensitivity Toothpaste 
Clinically proven to treat hypersensitivity, this bathroom cupboard staple – the Regenerate Hypersensitivity Toothpaste – forms a fresh supply of enamel minerals that wrap and integrate onto your teeth, to activate a cycle of enamel regeneration**. Worried about exposed hypersensitive areas? Well, don't! They'll be deeply rescued in just three days! 
(Please not, this is for oral use only. This should be used by adults only and kept out of the reach and sight of children. Sensitive teeth may indicate an underlying problem that may need prompt care by a dentist if problems persist or worsen).
**Acts on early invisible stages of enamel damage by restoring its mineral content and micro hardness with regular use. 
Deluxe mini 14ml worth £3.50. Full size 75ml RRP £13.50*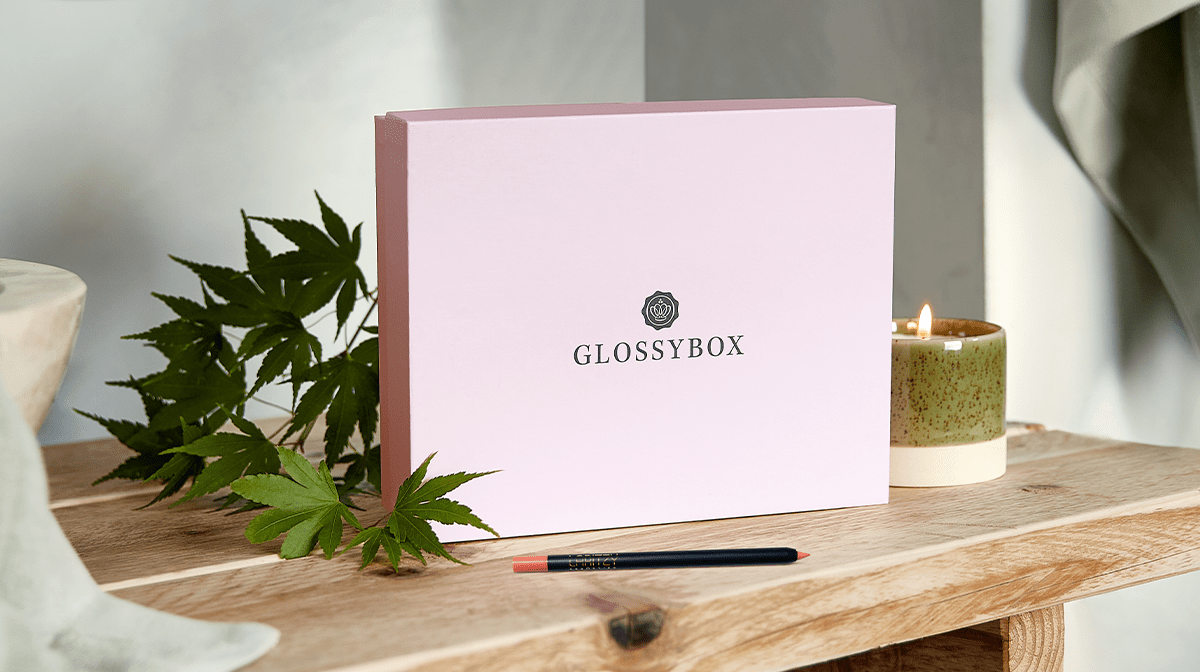 LARITZY Cosmetics Gel Liner 
Want to add to your makeup bag as well as your skincare shelf? We're sure you'll love this LARITZY Cosmetics Gel Liner! Super versatile and highly pigmented, this long-lasting, creamy gel liner will help you create the fuller lip look you've been longing for. Formulated with shea butter, your lips will feel hydrated and smooth all day. And what's even better, there's a lucky dip of shades to discover too! 
RRP £18*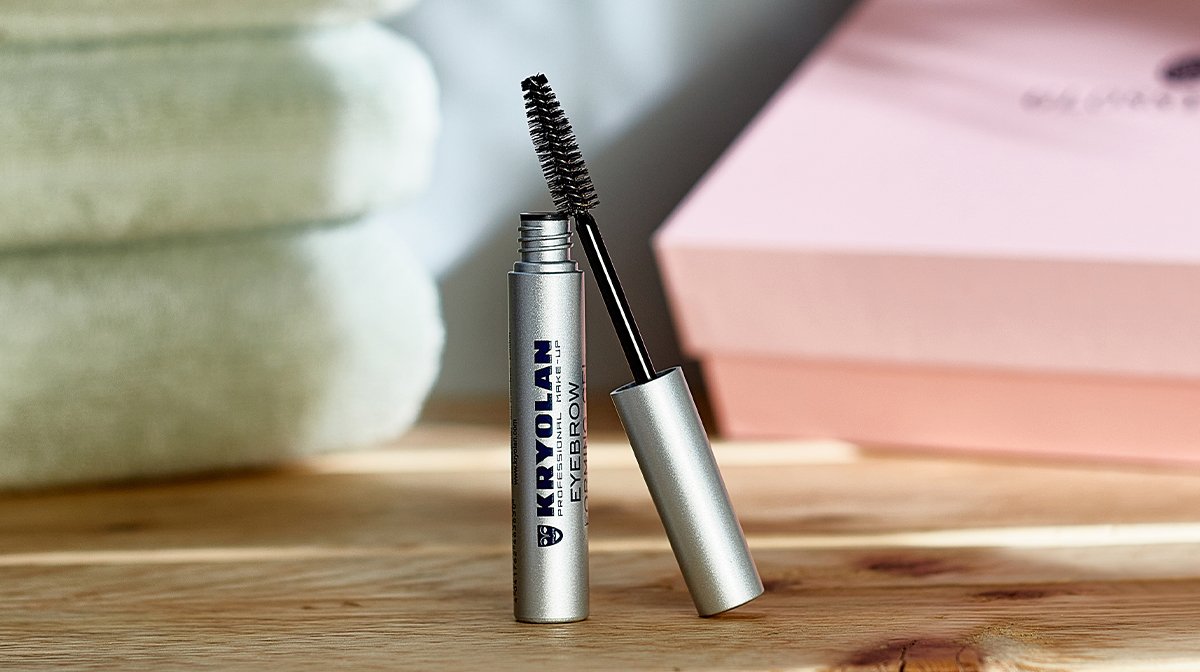 Kryolan Eyebrow Forming Gel 
Brows are big right now. We all know it. And what better way to tame yours than with this Kryolan Eyebrow Forming Gel. This transparent styling gel dries quickly and invisibly – all you have to do is craft your dream bushy brows and then set them in place. They'll be sure to hold for hours!
RRP £11.10*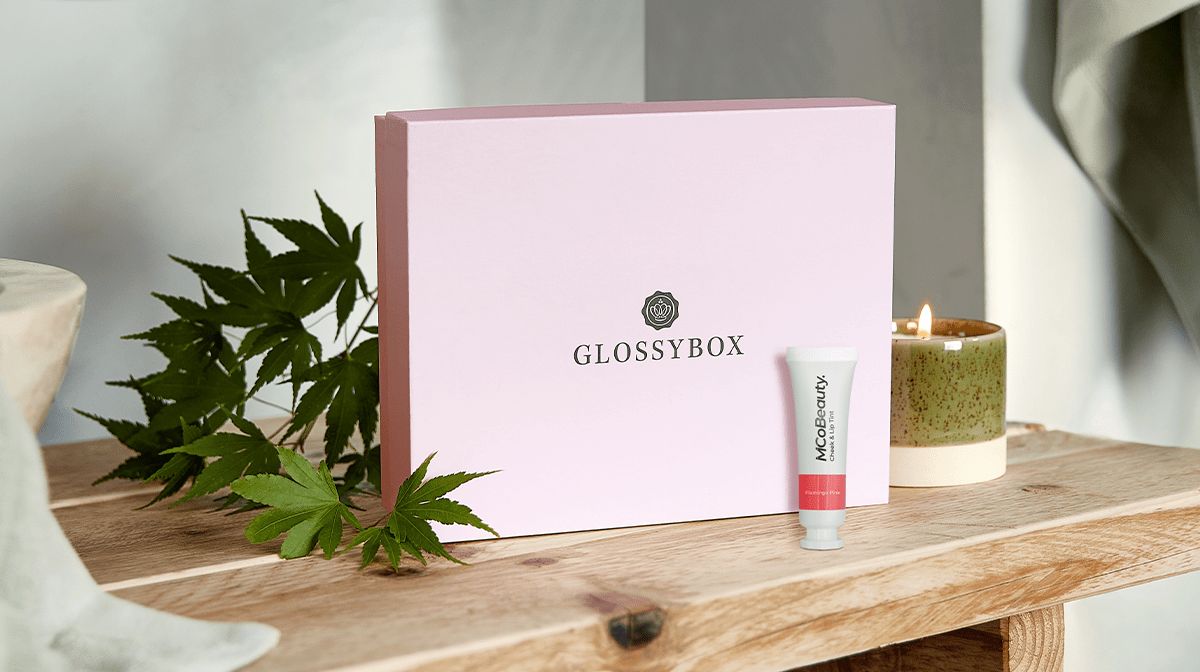 MCoBeauty Cheek & Lip Tint 
Again, if you haven't already received a MCoBeauty Cheek & Lip Tint in a previous GLOSSYBOX, you might be in with the chance of getting one this September.
With this multi-purpose beauty buy, you'll discover double duty beauty – it'll help you create both a rosy pout and flushed cheeks! This lip and cheek tint perfectly blurs the lines between a dewy gloss and a pigmented stain, making it an essential product in your beauty bag. Blend it in to your cheeks for a youthful luminous glow, or apply to your lips for a natural pop of buildable colour. 
RRP £12*
Percy & Reed Hold It Right There! Strong Hold Hairspray
A firm but flexible hairspray that offers instant and long-lasting hold! This humidity-resistant spray effortlessly mists over locks, providing exceptional, extra strong hold which also discourages frizz and flyaways. Ideal for all styles and hair types, hair is firmly held and controlled, whilst also boasting added shine. Top tip: for voluminous roots, try flipping your head upside down and spraying evenly at the roots!
Deluxe mini 50ml worth £7. Full size 250ml RRP £12.50*
Nails Inc Portland Square All Fired Up Gel Effect Nail Polish
Perfect for taking you into autumn, this bold red polish is one of our favourites! Infused with charcoal, this miracle ingredient helps promote health and wellbeing of nails whilst also protecting them against harmful pollutants. Ultra glossy and high shine, you'll be left with a gorgeous gel effect finish!
Deluxe mini 10ml worth £11. Full size 14ml RRP £15*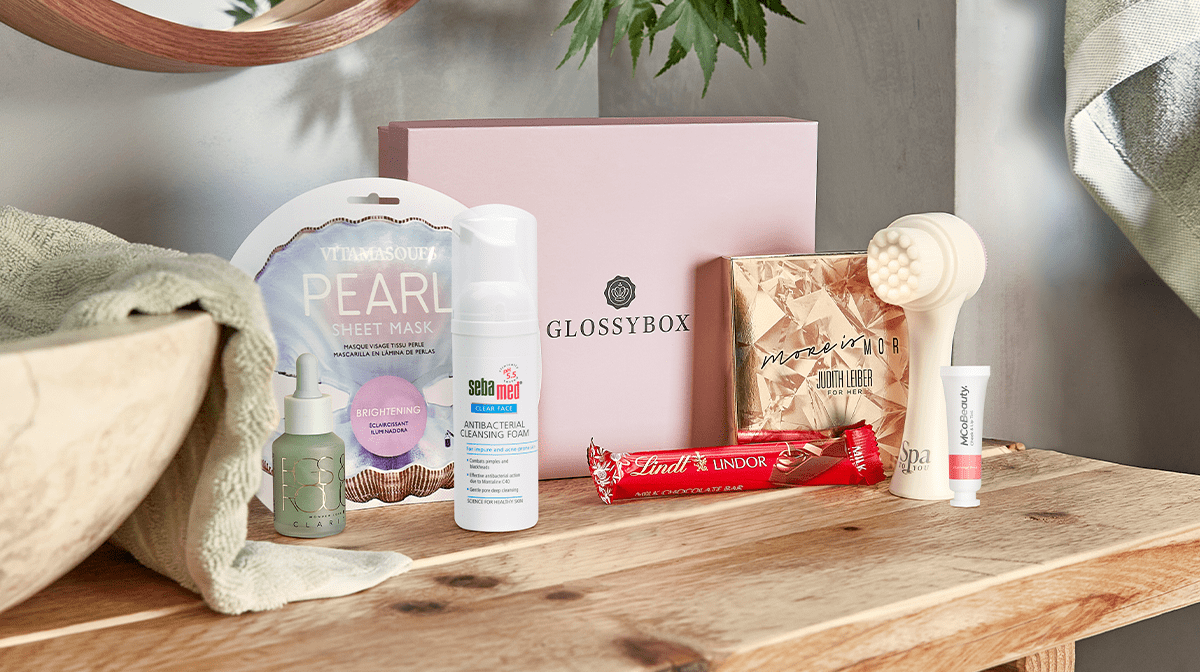 Extra Treat Alert!
All Glossies will also get a couple of extra treats in their September 'Pure Relaxation' GLOSSYBOX!
Judith Lieber More is More! – Eau de Parfum For Her 
All Glossies will get this incredible collection of Judith Lieber fragrances which introduce a new way to enjoy perfume. Featuring three iconic scents you can wear alone or blended together… 
For a delicious first impression, spritz 

1. More Gourmand!

 

Zest it up with

 2. More Zest!

 

Glow up your fragrance collection with the ultimate indulgent scent 

3. More Floral!
There's so much more we want to say about this incredible extra treat! Visit the GLOSSYBOX blog again in the next week and you'll find a dedicated blog post explaining exactly why these fragrances are so fab!
Extra treat 4.3ml worth £9. Full size 75ml RRP £115*
*RRP relates to the full size product available for purchase as advised by the brand. Prices may vary due to exchange rates. All prices are correct at time of publishing. 
Lindt Chocolate
Every Glossy loves a chocolatey treat! So, to give you the sweet treat you've most definitely earned, we've teamed up with everyone's favourite brand, Lindt! So, what are you waiting for? Put the kettle on, grab your box and all its contents – chocolate bar included! – and give yourself a pamper. There's no better time than right now to sit back and enjoy some relaxing time to yourself!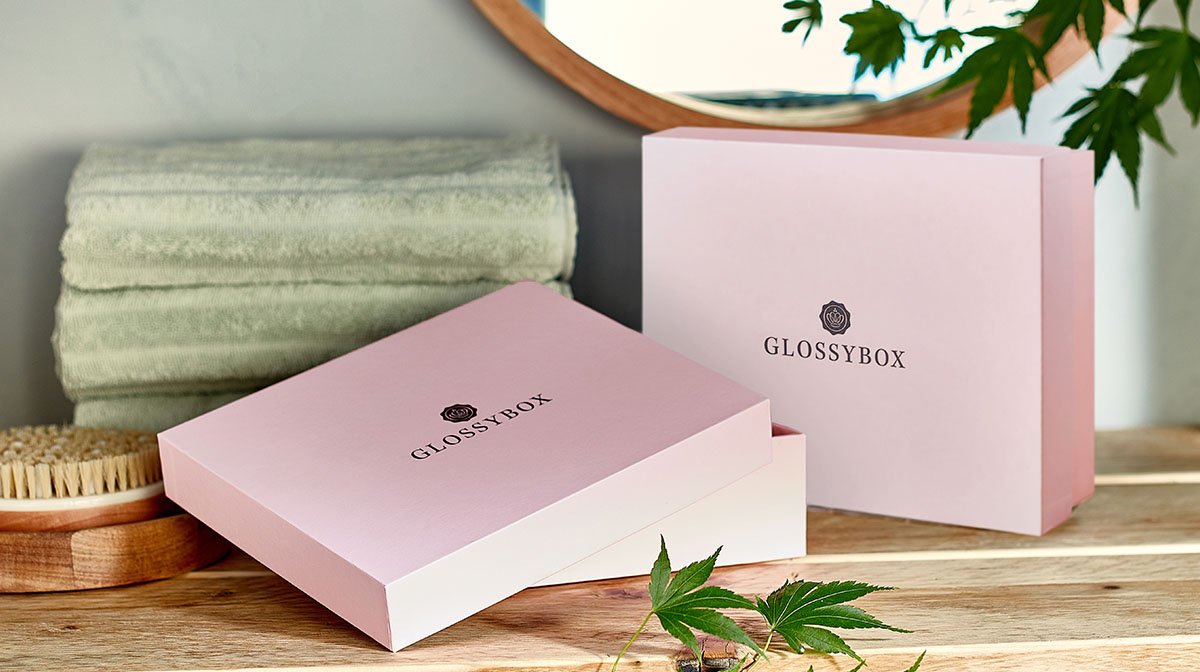 Subscribe Now!
We can think of so many reasons you should subscribe today! As a Glossy you'll receive your very own September 'Pure Relaxation' GLOSSYBOX (including our first two sneak peeks mentioned above!) but you'll also get plenty of other benefits too. Glossy Credit, access to the Glossy Lounge and discounts on our Limited Editions and the GLOSSYBOX Skincare range… the list goes on and on. 
Don't forget, as an avid blog reader, if you become a Glossy today you can get your first box for only £11, including delivery! Just use code 'GLOSSYBLOG' at checkout!