If there's one thing we know at Glossy HQ, it's that Glossies LOVE Molton Brown! The sweet, indulgent scents of bath, body and beauty products that'll have you constantly coming back for more always go down a treat with you all! 
So, we of course had to include the brand in our latest Mother's Day Limited Edition! But we're not bringing you just the one Molton Brown delight…  
Our Mother's Day Limited Edition includes 10 indulgent products (three full size and seven deluxe minis), PLUS one extra little treat too! And that extra treat is a Molton Brown surprise too!
Orange and Bergamot Body Wash
Run yourself an indulgent bath or uplift your morning shower with this iconic fragranced body wash. Lively. Zesty. Unmistakable. Imagine wandering through a courtyard of orange trees, with lively citrus scents dancing around the air – this is what this body wash encapsulates. 
A bright palette of citrus notes – including top notes of orange, bergamot and mandarin, a heart of neroli, cardamom and galbanum, and a base of musk, ylang-ylang and cedarwood – will leave your skin super smooth and delicately fragranced.
Extra Treat: 
Orange and Bergamot 
Fragrance!
Recognised for its pioneering nature and unforgettable fragrance, Molton Brown's Orange and Bergamot collection is an unmistakable icon. And along with the Orange and Bergamot body wash in this Limited Edition, is also a deluxe mini Orange and Bergamot eau de parfum fragrance. 
This signature scent of orange, bergamot and floral neroli awakens the senses in this eau de parfum. A celebration of joy and energy; this fragrance captures blooming orange flowers at their most exuberant, with a creamy floral depth of ylang-ylang in the heart and finished with the earthy sensuality of musky-woods. 
Simply spritz onto your inner wrists, the base of the throat and behind ear lobes for a gorgeous fragrance that'll last all day! 
More About 
Molton
 Brown
Since its beginning in 1971, Molton Brown has grown a reputation for being London's bath, body and beauty connoisseur. Perfumes, shower gels, body lotions, candles and more are all blended with exotic ingredients to create bold fragrances and bright colours that'll stand out on your bathroom shelf.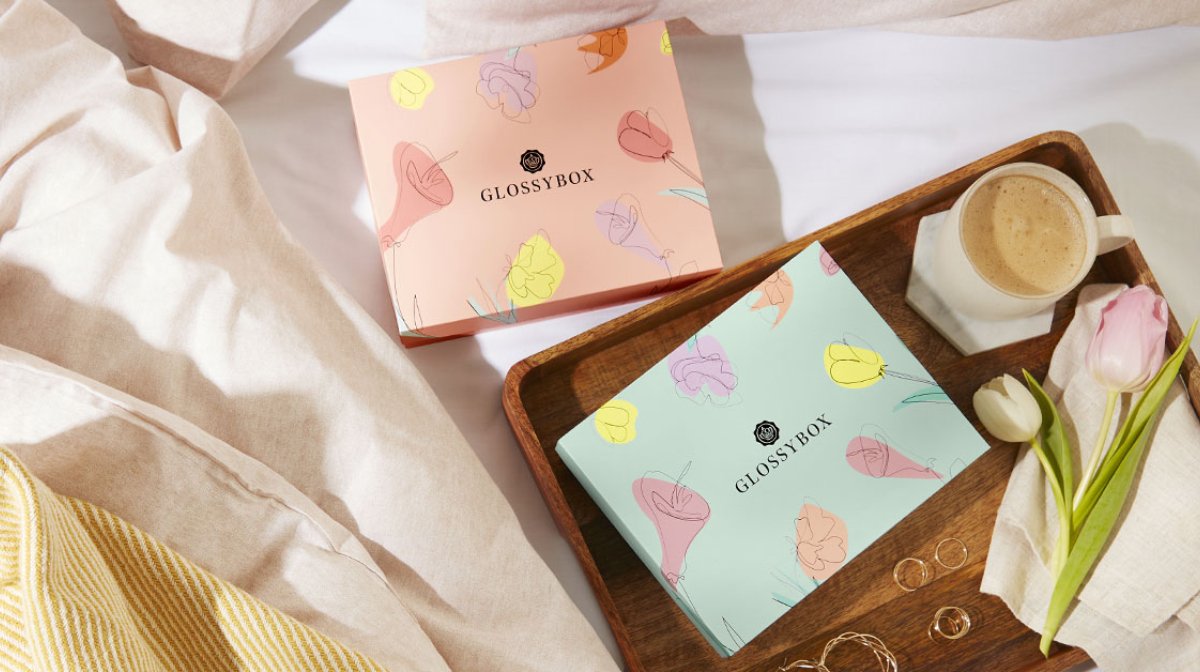 More Product Reveals 
To
 Come…
We'll be sharing the rest of the products in this Mother's Day Limited Edition over the next few days! Check back into the GLOSSYBOX blog daily to find out more!  
In the meantime, have a read of the Story Behind Our Mother's Day Limited Edition to find out more about when it goes on sale and what it costs, as well as a sneak peek into some of the brands inside! 
Subscribe 
To
GLOSSYBOX
Our Mother's Day Limited Editions is sure to sell out. And fast! Become a GLOSSYBOX subscriber today and you'll get priority access to this box, meaning you won't miss your chance to purchase! As a Glossy, you'll also receive an exclusive discount (it's £5 less if you're a subscriber!).