Our September 'Pure Relaxation' GLOSSYBOX has been cleverly curated to help you enjoy the me-time you most definitely deserve!  
Worth over £75, this edit including five pampering products – from rich, sensual skincare to sumptuous fragrances – that'll help you to relax and unwind this month, and beyond.  
To give you a spa-like experience (all without you having to leave your home!), our first sneak peek from our September edit is ideal!
Ready to know what it is, how to use it and its many benefits? Read on…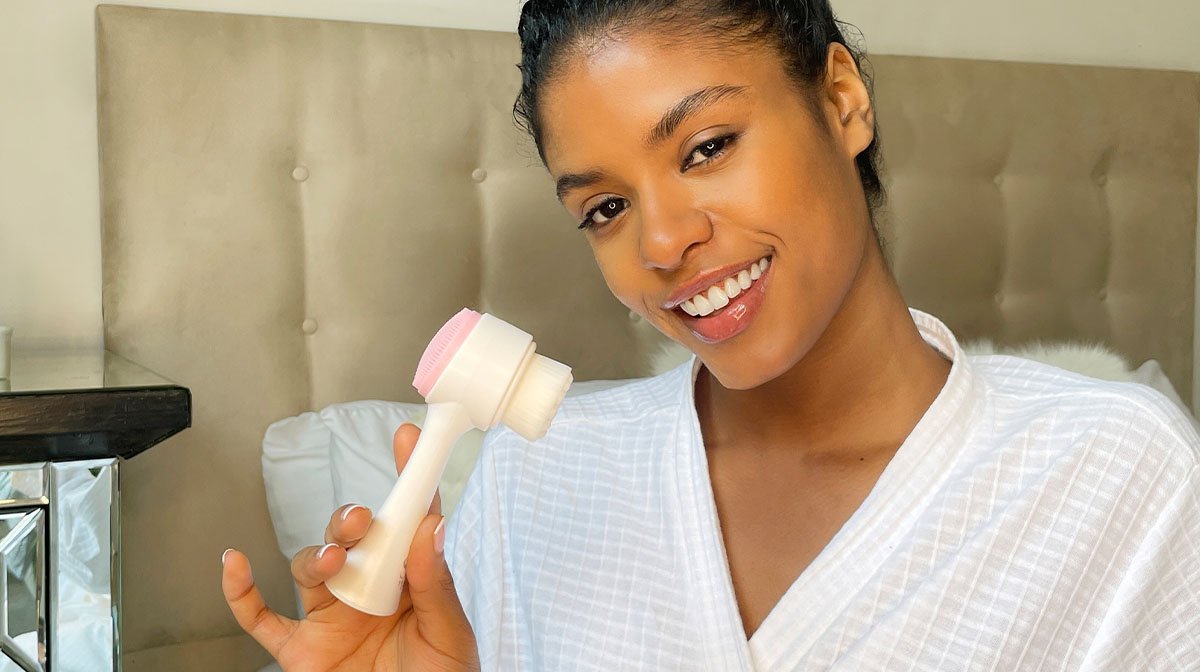 Your New Favourite Cleansing Tool!
Whilst we're sure all Glossies are skilled when it comes to how to get the most out of cleansing – it's common Glossy knowledge to double cleanse and you know it! – we're about to help you take things up a gear… 
To cleanse deep into pores and remove every last little bit of makeup (or your face mask for that matter), our first September 'Pure Relaxation' sneak peek is the one! So, what is it? From spa experts Spa To You, you're going to love this dual headed, multi-use facial cleansing brush. It's sure to soon be the only at-home pamper tool you'll ever need! 
With an exfoliating brush on one side and an ultra-soft fine bristle brush on the other, this cleansing brush will not only help your skin feel completely clean and fresh, it also gently massages your face at the same time, giving you that post-facial feeling we all adore. 
What Are The Benefits Of Using A Cleansing Brush?
So, we've already mentioned how a cleansing brush is perfect for cleansing deep into pores and removing makeup, whilst also offering a relaxing massage – but what other benefits does a cleansing brush offer? 
Well, one of the biggest benefits of regularly using a cleansing brush is how it can improve your skin's natural cycle. Using a brush as an alternative to your hands when cleansing will get rid of dead skin cells quicker which, in turn, speeds up your skin's collagen production. And, this is great why? Because increased collagen means skin appears tighter and more youthful! 
The stimulation from a cleansing brush on your skin's surface can also result in increased blood flow. And this increase in circulation is great for helping you achieve a healthy glow! 
Facial cleansing brushes are also seriously beneficial if you suffer from breakouts – all due, once again, to their ability to remove excess oil and dirt from pores that normal cleansing may not be able to reach. 
How To Use The Spa To You Cleansing Brush
Using a facial cleansing brush is really easy. Follow these simple steps to make the most of your new tool…
Start by removing any makeup -Yes, this cleansing brush can help rid your skin of dirt (including makeup) at the end of the day, but to keep it as clean as possible and therefore allowing it to work better, for longer, you'll want to start with a clean face. Treat this brush as step 2 of your double cleanse routine, and opt for a simple makeup removal option first – like micellar water and makeup remover/ cotton pads
Apply you second cleanser – Whilst your skin is damp, add a small amount of cleanser to your skin.
Wet your cleansing brush – Before using your brush on your skin, run it under warm water to ensure it's wet.
Massage your skin with your brush – Applying gentle pressure, start working your brush, in small circular motions, across your face. Don't forget to work the brush into hard to reach areas, such as your eyebrows and the sides of your nose. However, avoid using it on delicate skin, for example around your under eye area.
Only use for around a minute – You won't want to use this brush for more than 60-90 seconds or so. We recommend cleansing your chin, nose, cheeks and forehead for approximately 20 seconds each.
Clean and store away safely – Once finished, clean your cleansing brush thoroughly by running it under warm water. If you notice any makeup or residue still in the bristles after this, try using a mild liquid soap or shampoo to clean further. Pat with a cloth or towel, and then let the brush air-dry before storing it somewhere dry.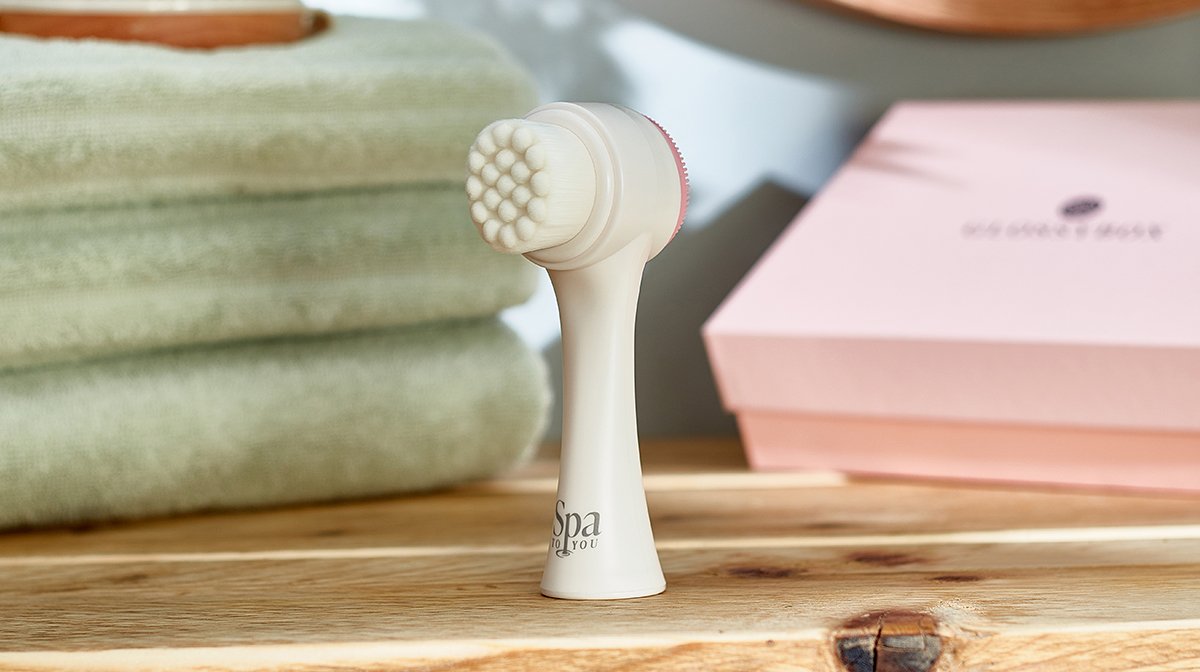 How Often Should You Use A Cleansing Brush Based On Your Skin Type?
Whilst this tool is fab for all skin types, you should definitely adjust how often you use it based on your skin's needs… 
Normal/ Combination Skin
If you have normal skin, we suggest you use your cleansing brush a few times a week – every other day at most – you definitely shouldn't use it daily. If you have combination skin, you may want to limit your brush usage to a few times per week too. This will ensure you avoid drying out areas that are already dry, but still address areas that deal with excess oil production too. 
Oily Skin
If your skin is on the oilier side, you can probably use your facial cleansing brush on an almost daily basis. So long as you're using it delicately, there shouldn't be any negative effects! Any excess oil your skin produces will protect it from becoming too dry, and regularly cleaning deep into pores will mean you're less likely to become prone to breakouts too!  
Dry Skin
Skin that often feels dry may feel even tighter if you use a cleansing brush too often – once or twice a week is definitely enough! Using a serum whilst cleansing (instead of using the tool alone), plus following your cleansing with your favourite moisturiser, is definitely a good idea too. 
Sensitive Skin
If you have sensitive skin, then you definitely need to be more careful with your facial cleansing brush. You'll only want to use it a couple of times per week so try to think of using it as a spa-like treatment, rather than a cleansing brush for frequent use. When using the brush, make sure you don't press down too hard or use the tool for too long either!
Top Tips For Using A Cleansing Brush
Don't rush!

 – Ease your facial cleansing brush into your daily routine instead of jumping in full-force and using it too often. Start with using the brush only a couple times per week, and then you can slowly increase the frequency as desired.

 

Be gentle! 

– Don't be too aggressive with this tool. Whilst unlikely, it is possible to leave skin feeling irritated or sore from pressing too hard or rubbing too vigorously when using it. If it ever feels uncomfortable, ease up on the pressure you are applying.

 

Keep your brush clean!

– Your brush head should be cleaned after every use or you run the risk of introducing bacteria to your skin. Rinse it under warm water, and use a makeup brush cleanser or unscented soap to clean the bristles too.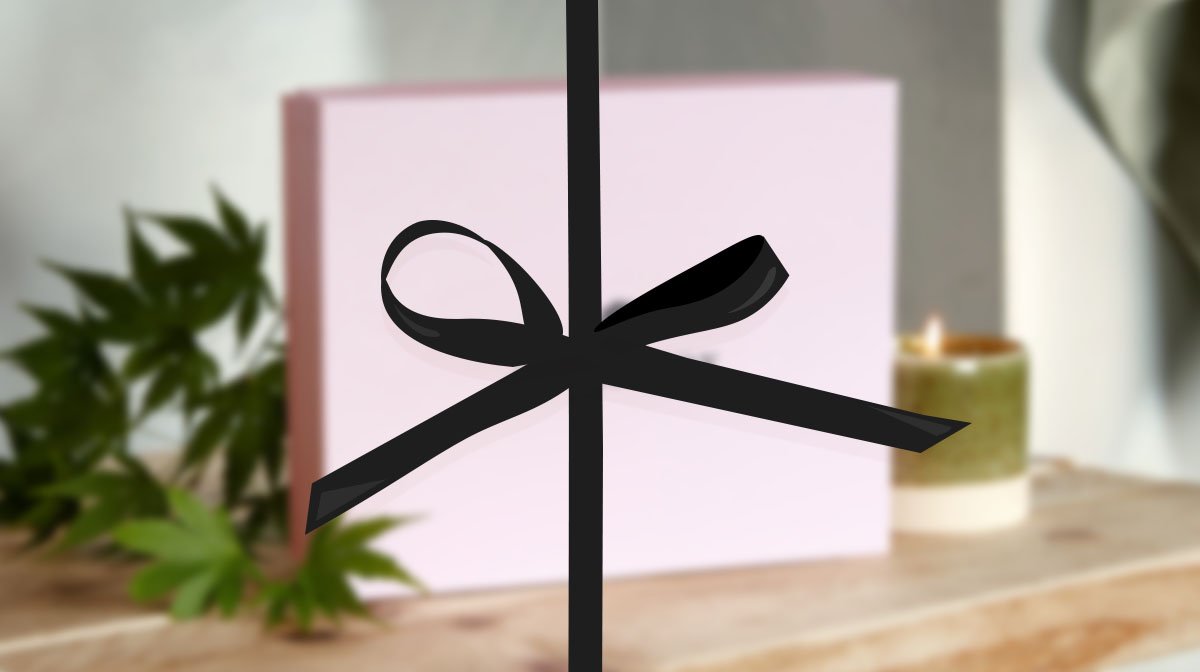 Other Pampering Products In Our September 'Pure Relaxation' GLOSSYBOX!
As always, there'll be five perfectly themed products in your GLOSSYBOX this month! Alongside our first sneak peek from Spa To You, there's also our second sneak peek product – Figs & Rouge Wonder Love Clarity Skin Perfecting Serum Drops! Intrigued and want to know more? Have a read of our second 'Pure Relaxation' sneak peek blog! 
To give you the full at-home pamper experience, this month's box includes three other beauty must-haves that'll help you unwind. To find out what they are, check back on the GLOSSYBOX blog in a couple of weeks read our full reveal! 
For more right now though, make sure you have a read of our September 'Pure Relaxation' Story Behind The Box blog too! It'll include all you need to know about this month's edit, as well as all the exciting plans we have instore for you over the next 30 days! 
Subscribe Now To Get Your September 'Pure Relaxation' Edit!    
Subscribe to GLOSSYBOX today to receive your very own September 'Pure Relaxation' GLOSSYBOX! Featuring five pampering products, you won't want to miss out. Plus, you'll get plenty of other Glossy benefits too. Glossy Credit, access to the Glossy Lounge and discounts on our Limited Editions and the GLOSSYBOX Skincare range… the list goes on and on.  
BUT, there's an even bigger reason to make sure you're subscribed ASAP! Glossies will get priority access and an exclusive discount on our 2021 GLOSSYBOX Advent Calendar – and this goes on sale to Glossies in a matter of days now! It's sure to sell out, so ensure you're subscribed and ready to purchase yours before it's too late! 
Don't forget, as an avid blog reader, you can get your first box for only £11, including delivery! Just use code 'GLOSSYBLOG' at checkout!