So, we've already shared the makeup and the body care in our latest Generation GLOSSYBOX, but of course there's still so much more! 
Worth over £90, this box also features three products that'll have you feeling more confident than ever in your skin – a body scrub, a body lotion and a gorgeously bronzing self tan! Alone these products are standouts in their own right, but together, this trio will have you glimmering like gold! 
Read on to find out exactly what these products are and the exact order you should use them together to get the very best benefits from them! 
Frank Body Rose Gold Shimmer Scrub
The first step in your skin-glowing body care routine is this Rose Gold Shimmer Scrub from Frank Body… 
Let's be frank, showering will never be boring again! Because not only does this shimmer scrub buff away dry skin for an incredibly soft finish, it also seriously amps up your skin's hydration levels. Which is exactly what you want your skin to be like on the daily!  
Packed with teeny tiny rose gold particles that cling to skin too, after using this scrub you'll be transformed into a party-ready human disco ball. Meaning if you're not planning on topping up your self-tan, you're still sure to sparkle in the light! 
How To Use This Shimmer Scrub
Once in the shower, grab a handful of this scrub and rub on your skin in circular motions. Do this across your whole body – from top to toe, for a few minutes, until your skin feels super smooth to the touch. Rinse it all off, get out of the shower, dry yourself off and you're good to go! 
Anatomicals Smoother Butts Love Coconuts Coconut & Mango Body Lotion
The next step, after your shower and scrub, is to moisturise! Because your skin will always benefit from a boost of hydration. And, containing coconut and mango by the bucket load, this fragrant and hydrating lotion both moisturises and improves your skin's tone! Enriched with vitamin E and fruit extracts too, your skin will seriously start looking its best! 
Simply slather it on and its delicious tropical scent will have you imagining yourself lounging in a hammock by the beach, fruity smoothie in hand.  
BiaBelle Hydrating Self Tan
The final stage in this three-step skin-glowing routine? Your tan! Because who doesn't feel full of confidence when they're a gorgeous golden shade of bronze? And, for a much-desired deep bronze glow, this Hydrating Self Tan from BiaBelle is one of our faves – in shade 'Dark', it'll last up to seven days, without ever looking streaky too! 
Why's This Tan So Great?
Enriched with powerful ingredients, including seaweed extracts and hyaluronic acid, this super hydrating tan nourishes the skin as it develops into a rich olive tone. 
Seaweed extracts 

– Contains skin-loving vitamins and minerals that vital to healthy skin. These extracts restore and maintain moisture levels and boost circulation to aid cell renewal and the elimination of impurities.

 

Hyaluronic acid –

 Locks in moisture, whilst also strengthening the skin's natural defences, preventing dehydration.

 
How To Use This Hydrating Self Tan
So, you've scrubbed and you've moisturised, now it's time to tan. And here's how… 
Take your tan in one hand and have a tanning mitt on the other. Pump your tan from the bottle onto your mitt, spreading the product evenly by scrunching up your hand into a fist and opening out again.

 

Focusing on one body part at a time, apply your tan in circular motions. Make you get all areas of your body – parts like the inside of arms and the inside of your thighs are easy to miss!

 

Build up the colour slowly and evenly, ensuring you rub all of your product in properly and buff out any overlapping, over tanned areas.

 

Leave your tan dry and, if you desire, wash off any excess product after your chosen time frame. Just remember, the longer you leave it to develop, the darker your tan will be! 
Top Tips For Applying Your Tan
Moisturise daily in the days leading up to applying your self tan as this is essential to flawless tan application! Pay particular attention to dry areas too – your knees, ankles, hands and feet especially.

 

When you wash off any excess tan (usually around eight hours later!), ensure you moisturise again straight afterwards. This will allow for more even and natural wear off.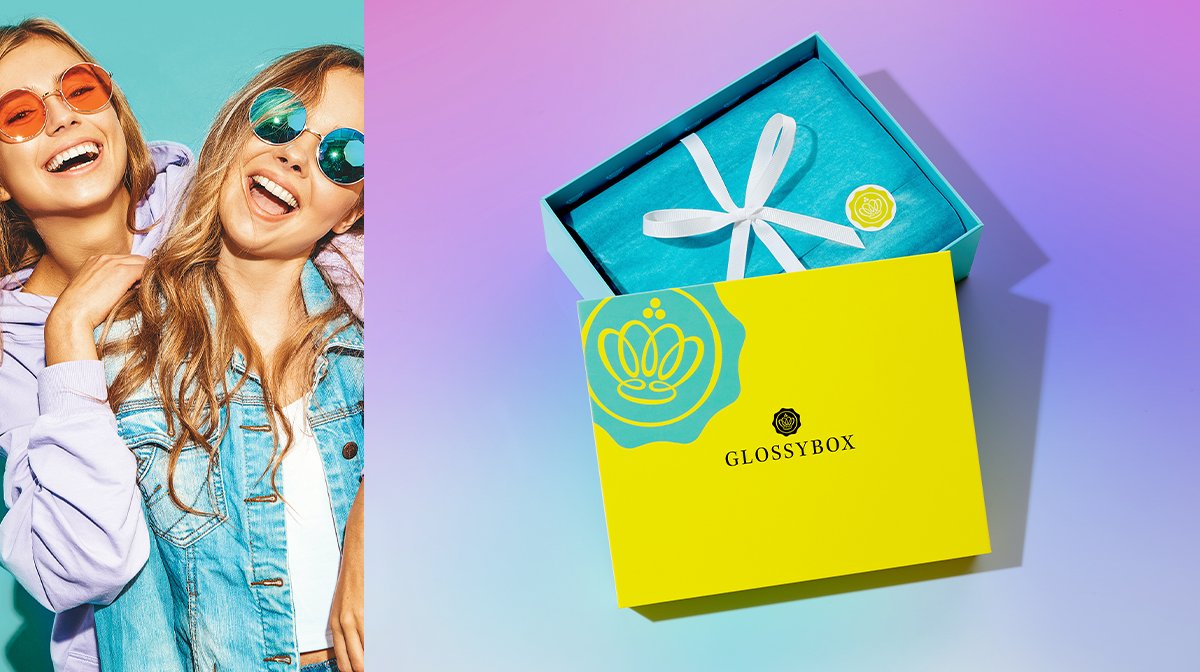 More Generation GLOSSYBOX Product Reveals!
Six of the nine products in this fab line up have already been announced! Have you seen what they are? If you haven't, have a read of the blogs linked below to find out more. There's also one more product reveal blog to come in the next couple of days! 
Subscribe To GLOSSYBOX 
Subscribe to GLOSSYBOX today and you'll also get your hands on our incredible monthly boxes… But you'll also get priority access and a £5 discount on our Generation GLOSSYBOX Limited Edition! Plus there's also plenty of other amazing benefits to being a Glossy, including discount on GLOSSYBOX Skincare and access to our exclusive members-only Glossy Lounge!  
If you subscribe right now, you'll also get priority access and an exclusive discount on our  GLOSSYBOX Advent Calendar! On sale really soon, our Advent Calendars always sell out fast – so, to make sure you don't miss out, become a Glossy immediately!