We're big fans of braids. They're the perfect way to pull all your hair back in the warmer summer months and what's more, they make for a great go-to style when you're sporting two-day-old festival hair. Latest beauty trends
The soft, whimsical creation by hair stylist Orlando Pita at Herve Leger's spring/summer 2016 show was nothing short of breathtakingly beautiful – so we hopped in the GLOSSYBOX beauty booth to try it out ourselves!
Powerful and feminine, it's a delightful take on the Heidi braid and Orlando played with texture to soften and relax the look, by pulling loose pieces of hair out to frame the face.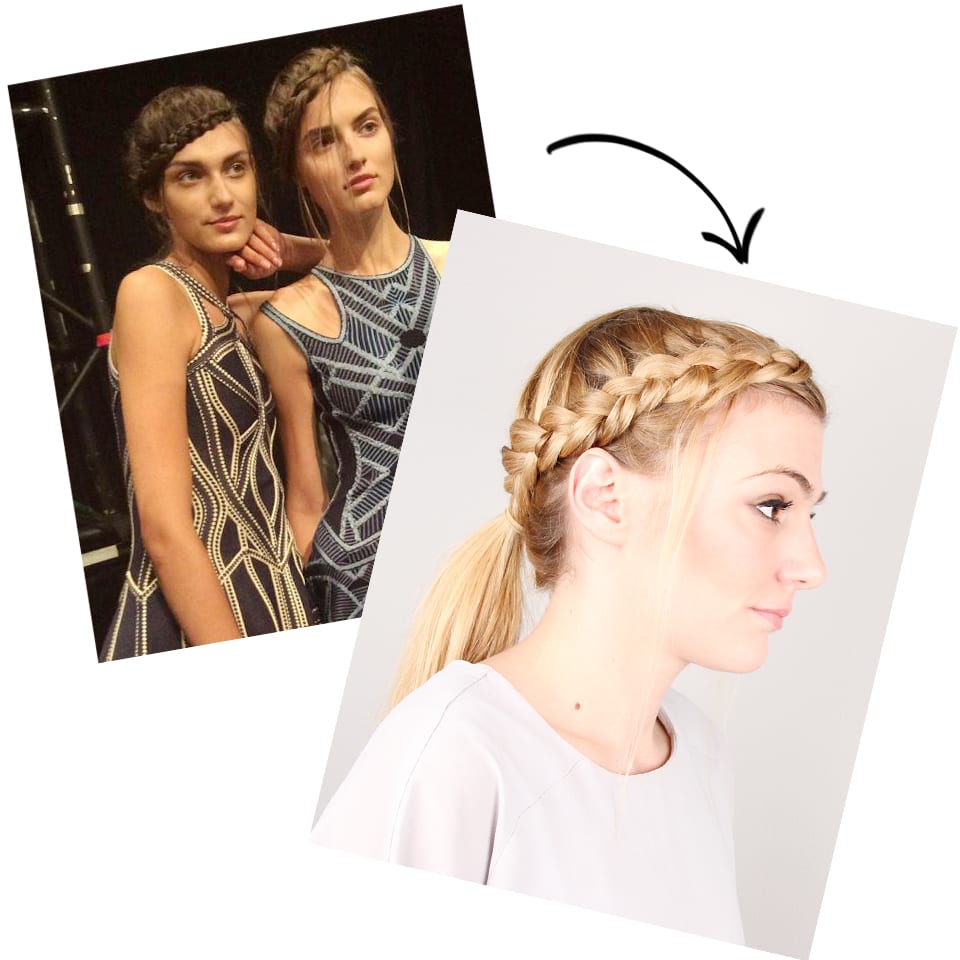 Here's how to recreate it…
1. Create a deep side parting, then starting from the crown begin French braiding towards your face. Carry on the braid across your forehead and continue round past your ear – make sure you feed your hair from underneath, as this will make sure the braid is more raised.
2.  Secure the braid into a low ponytail at the nape of your neck.
3. Pull a few strands of hair out to create texture, then finish will a dash of hairspray.