You can't beat discovering a holy grail product. You know, that one mascara, face cream or foundation that is so good it gives you a covergirl-worthy look. Unfortunately, these products aren't always affordable. So, if you can't justify splurging on the original or just need a cheaper copy-cat version to see you through until payday, here are some of the best makeup dupes out there.
Insider Tip: Remember, if you buy any of the below from lookfantastic, you can use your GLOSSYCredit!
The Best Makeup Dupes You Need Right Now
1. Foundation – NYX vs Estée Lauder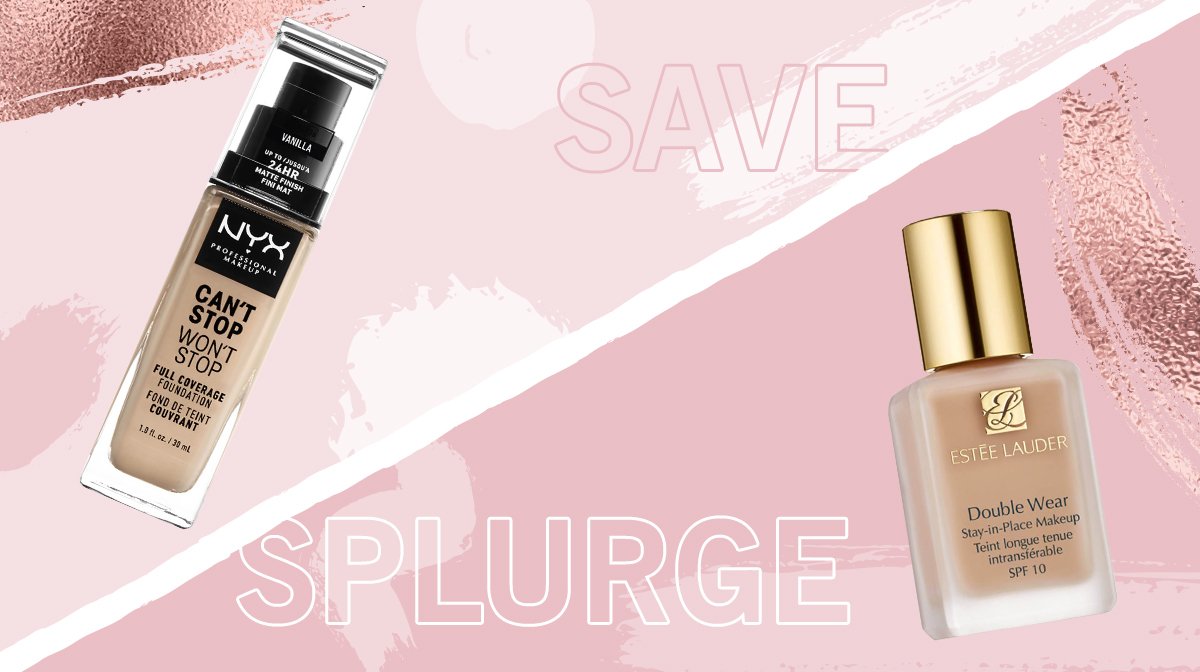 I'm willing to bet that every woman in the UK has used Estée Lauder's cult Double Wear foundation at some point in her life – and it's no surprise why! Long-wearing and comfortable, it not only airbrushes away blemishes but boasts some serious staying power. The only downside is its price tag of £34.
That's where NYX comes in. Just like Double Wear, their Can't Stop Won't Stop foundation doesn't budge. In fact, it's probably one of the best affordable foundations out there, giving you long-lasting coverage that still looks flawless at the end of the day. Plus, it's only £15.