Aloha Glossies! You may be jetting off soon or having a staycation but whatever your choice of holiday, I've got the perfect holiday beauty guide for you so don't forget to pack these skincare and makeup essentials…
Don't forget to enter our competition to win a £500 holiday voucher to put towards the holiday of your dreams below and grab an Under The Sea special design box, filled with beach babe essentials.
Exfoliate to get a glow

Some Glossies this month will receive the incredible Exuviance Triple Microdermabrasion Face Polish (get it from Victoria Health), which recently won the Attract Beauty Award for Best Exfoliator! It's been developed in the US by the Doctors who originally discovered the wonders of glycolic acid! It's perfect to use before you jet off and then 1 to 2 times per week on holiday to help get glowing skin!
Loved by celebs like Jourdan Dunn, Jodie Whittaker and Arlene Phillips, it's highly sought after! It intensely exfoliates and helps to resurface your skin after just one use and even your hubby can borrow it too.
It's won multiple awards and it's no surprise – it's microdermabrasion in a bottle!
How does it work? It contains pure professional grade crystals used by dermatologists to smooth your skin. This potent exfoliator is also formulated with papaya enzyme and glycolic acid which dissolves impurities, loosens dead skin cells and prevents congested pores revealing glowing skin. Plus, it smells amazing too!
Glossy tip: always ensure you are wearing a good SPF after exfoliating.
Tinted moisturiser with high SPF 
I like to tone down my holiday makeup because you'll be naturally sun-kissed anyway. I also like to let my skin breathe so I tend to apply a light base with a high SPF. I recommend the Exuviance Sheer Daily Protector SPF 50 because it's lightweight, mattifying and also slightly tinted – perfect for a natural look whilst being protected.

Emphasise your eyes with waterproof mascara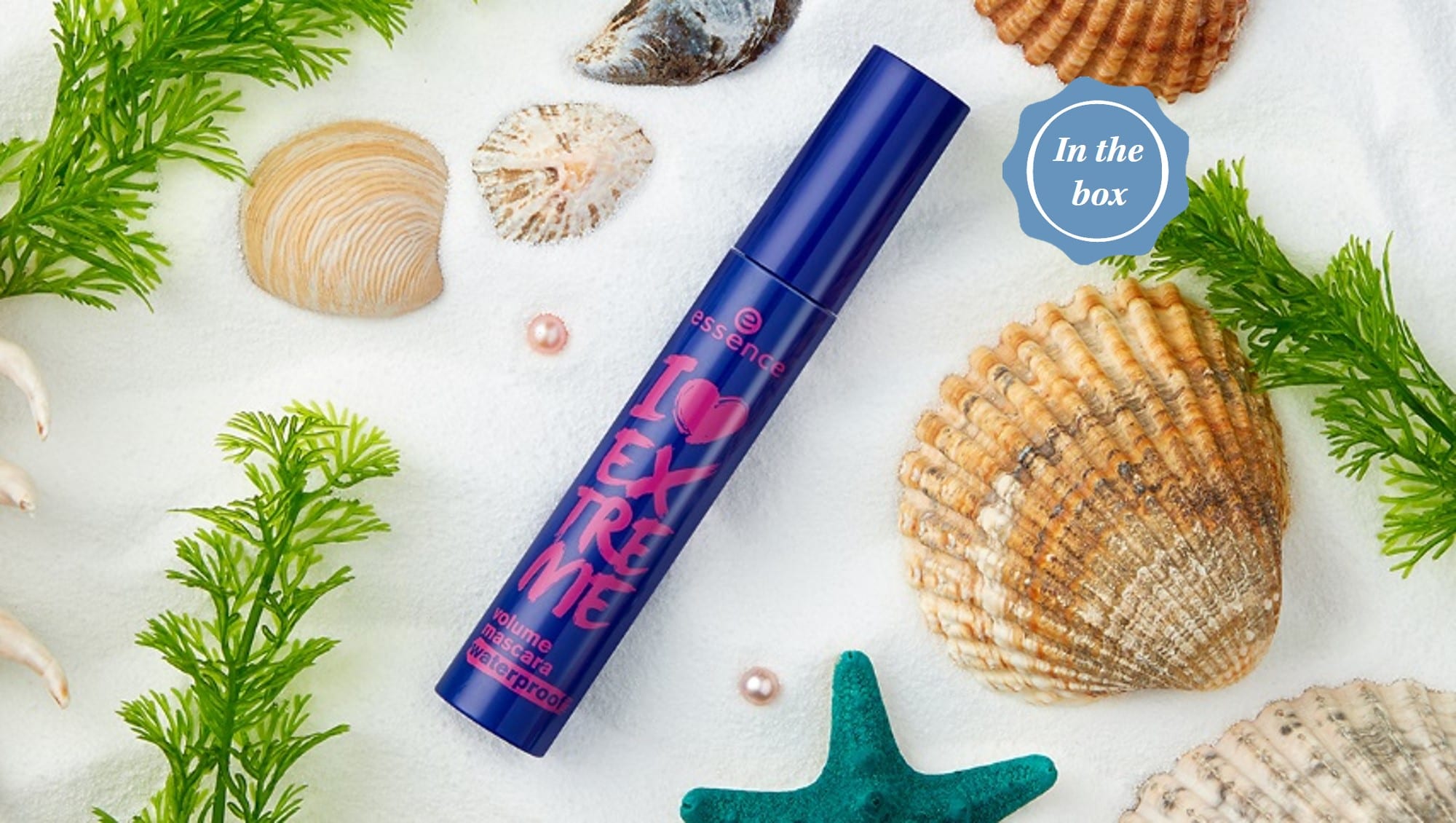 When you tone your foundation down on holiday, you really want to make your eyes stand out. For the daytime it's best to use a waterproof mascara as you don't want poolside panda eyes after you've been for a dip.
Inside some of your July GLOSSYBOXes is the waterproof
I Love Extreme Volume Mascara
from
essence
. Not only will it result in ultra-black lashes, it's smudge-proof and will stay put in the pool. The extra-large brush coats each individual lash for extreme volume and length, so you'll look like you're wearing falsies.
A gentle cleanser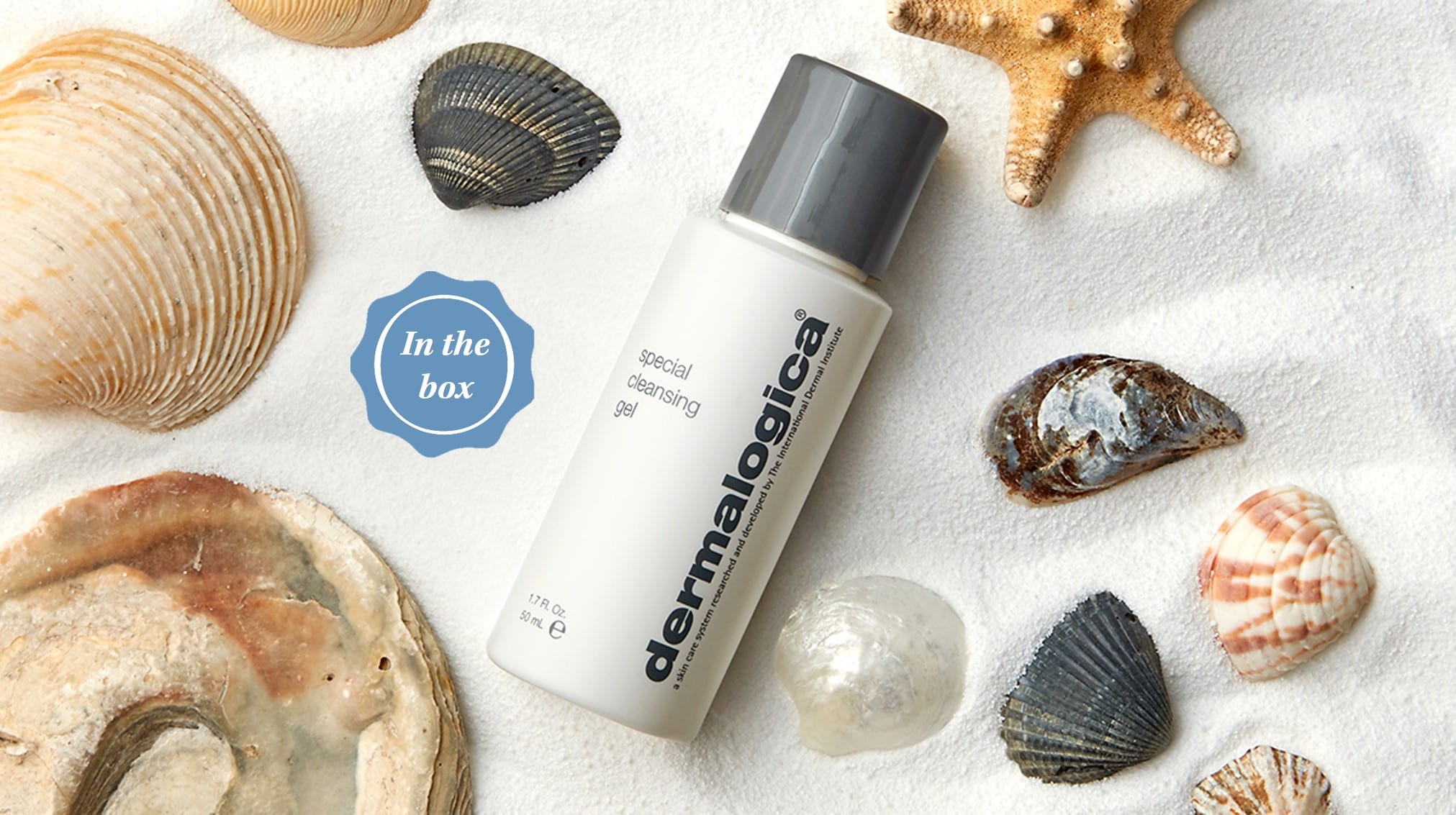 After a day on the beach and swimming in the sea, your skin needs balance so use a gentle cleanser that doesn't strip away all your skin's natural oils. The Dermalogica Special Cleansing Gel in some of your July boxes foams away toxins without leaving your skin feeling tight or dry.
After the elements have played havoc with your skin, this cleanser will leave your skin feeling cool, calm and soothed. These anti-inflammatory properties are due to the balm mint and lavender extracts. What's more, it's soap free, cruelty-free and vegan!
How to use the gel:
Pump a small amount of cleanser into the palm of your hand
Gently work the gel into a deep cleansing lather and apply to your dampened face and neck
Rinse with warm water and repeat for happy skin
The perfect holiday scents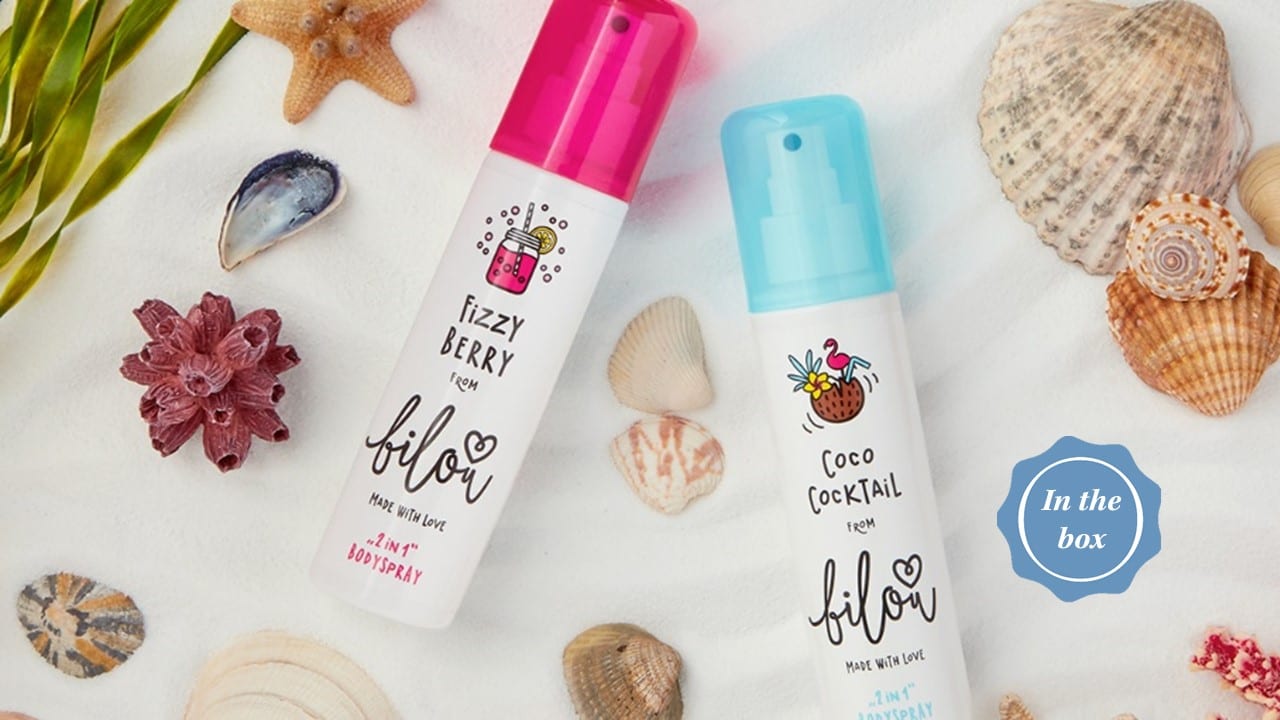 I love a light fruity scent on holiday! So in your July boxes we popped in two Body Sprays from the bilou range, available at Superdrug – one in Fizzy Berry, a fruity fragrance of tangy berry fizz with a dash of lemon and Coco Cocktail, an idyllic fragrance with notes of creamy coconut and tropical Madagascan vanilla. Both scents will transport you to a tropical oasis! These gorgeous sprays can be used as a tropical fragrance or gentle, nourishing deodorant too.
bilou is a fantastic German brand founded by YouTuber and blogger BiBi, a.k.a bibisbeautypalace, who wanted to create a PETA certified, vegan and cruelty-free range of cute body products.
I love that the moisturising ingredients leave your skin feeling silky smooth, and to top it off it's vegan!
Moisturising haircare
I recently went on holiday to Greece and I had to be careful with my highlighted hair because it can get very dry! I always use a really moisturising shampoo and conditioner on holiday (especially as I wash my hair every evening when I vacay). I splashed out this time and it was so worth it!
I used the BIOSILK Silk Therapy Shampoo and conditioner and my hair has never looked healthier. I then used their leave in treatment – the BIOSILK Silk Therapy Lite that utilises Silk Proteins to repair split ends and enhance shine from root to tip and minimise frizz.