If you're wanting to do your bit for the planet – and we're talking making your beauty regime more eco-friendly – you'll have likely already heard about natural deodorants. But what are natural deodorants, and should you be switching out your usual sweat-solving problem for something more organic? 
We spoke to Wild to find out more about natural deodorants, and the brand's sustainable approach to staying fresh!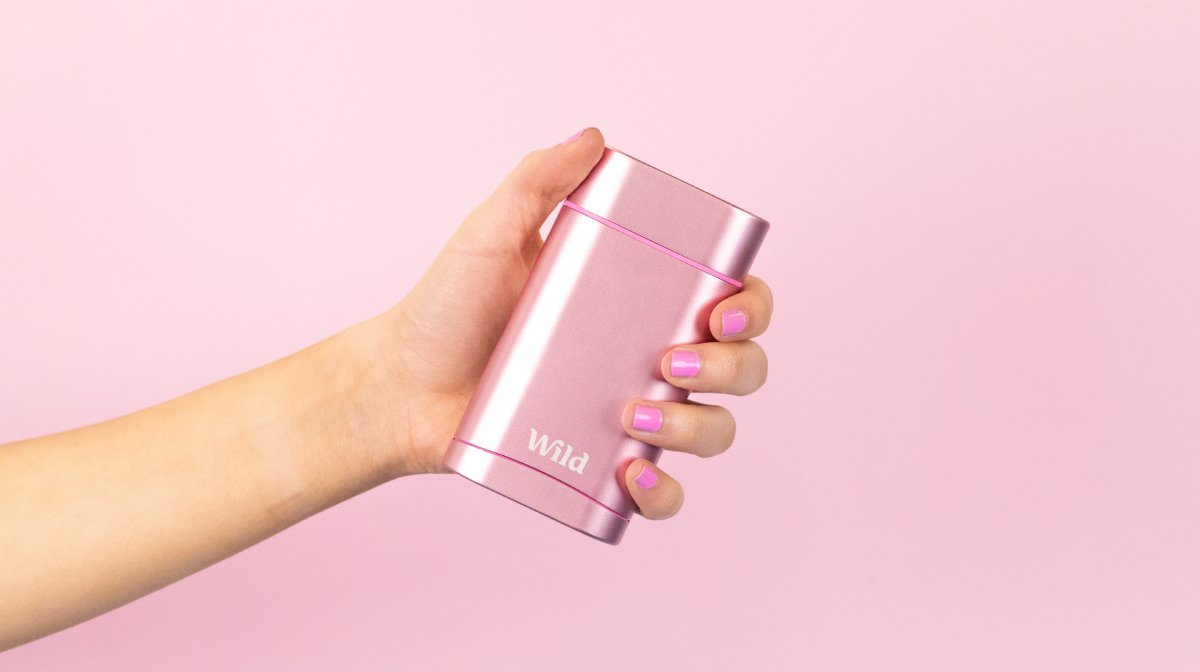 What Is A Natural Deodorant
?
A natural deodorant does what it says on the tin – uses ingredients derived from nature. Meaning they never include aluminium, parabens or sulphates that are often found in mainstream deodorants and antiperspirants. Instead, alternative ingredients – such as tapioca starch, which is an effective natural ingredient to absorb moisture – are used to keep you dry and refreshed all day long. 
Do Natural Deodorants Actually Work?
Yes, natural deodorants work! At Wild, the team have worked extremely hard to develop a formula that works effectively from day one. And whatever your day involves – whether it's working in an office, chilling out at home, or even hitting the gym – the deodorant will keep you smelling fresh and dry from day to night.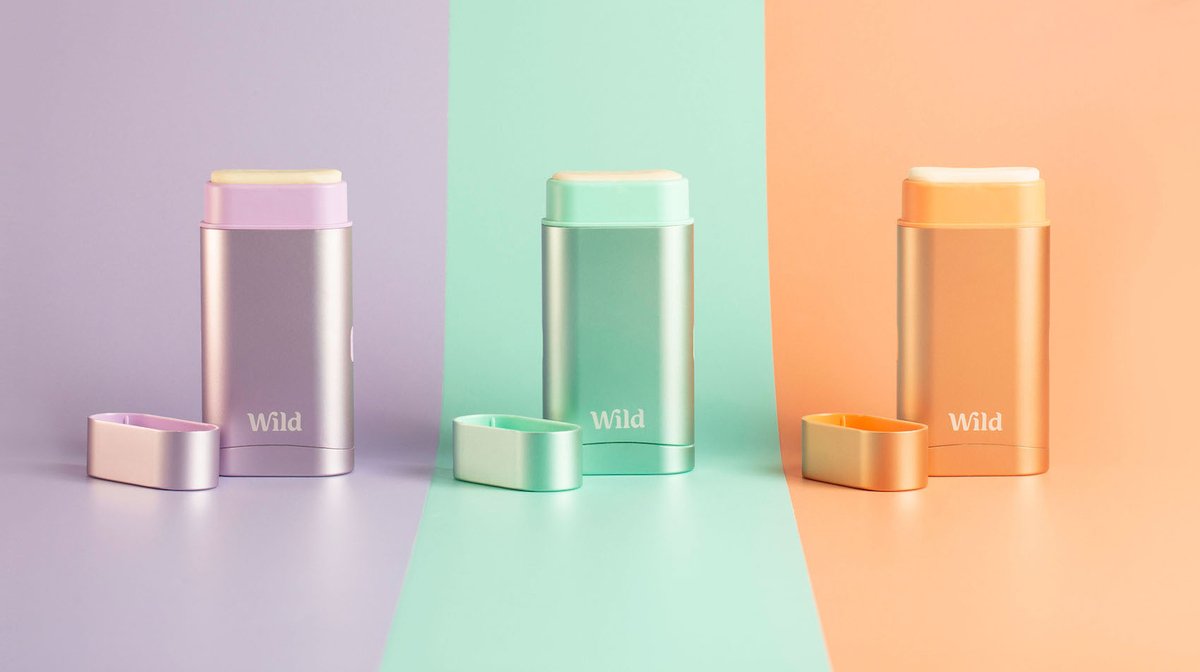 Is 
Natural
 Deodorant 
An
 A
ntiperspirant?
Natural deodorants like Wild's are not an antiperspirant as they do not include aluminium salts in their ingredient lists. And this is because Wild believes sweating is a natural and important function, that shouldn't be dealt with using chemicals. 
Natural deodorants are extremely effective at tackling odours associated with sweating without using aluminium. And, in fact, after switching from antiperspirant to a deodorant, a number of people often find they actually sweat less in general! 
W
hat Is A
 '
T
ransition 
P
eriod' 
And Will I Experience One W
hen 
U
sing 
A Natural D
eodorant?
If you've looked into natural deodorants before, you may have come across the term 'transition period'. This refers to a short period of excess sweating that some people experience when switching from an antiperspirant to a natural deodorant. 
Many people will not experience this when switching, however a small amount of people may experience some excess sweating for up to two weeks when they first begin with this natural product. Don't worry though, this settles down quickly. Just stick with it – we promise it's worth it!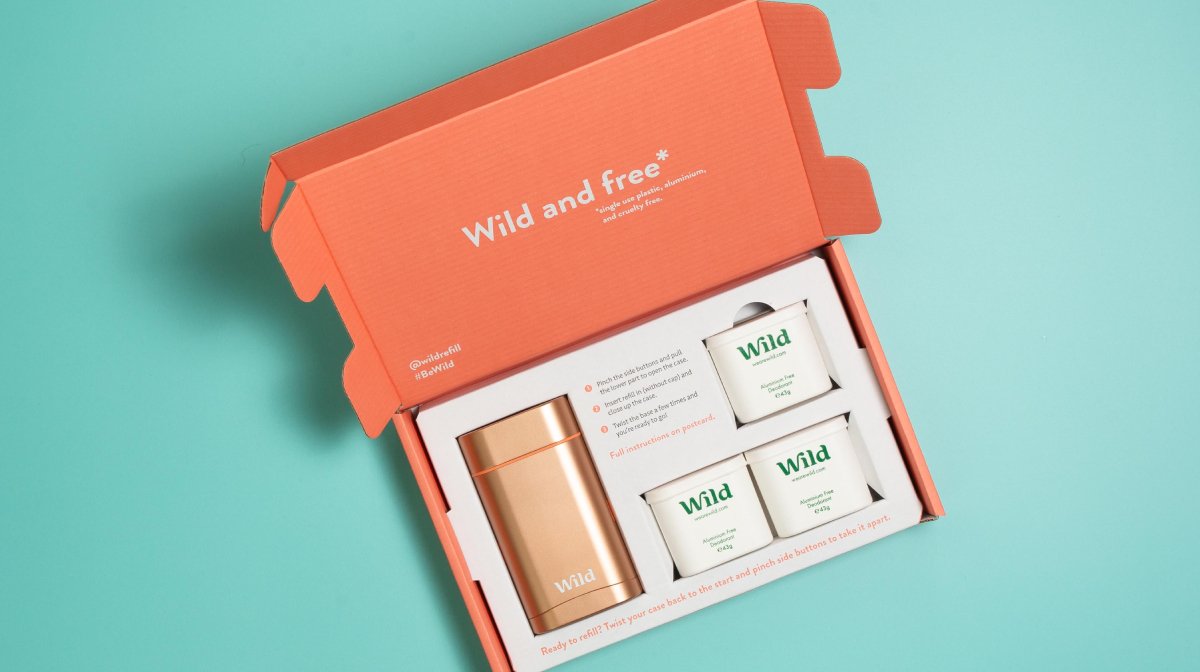 More About Wild 
And
The
 Brand's Natural Deodorants
Sustainability is at the heart of everything the team at Wild does! And the brand is on a mission to shakeup the single-use culture of bathroom products. 
Wild deodorants are made up of two parts – deodorant refills and a sleek and stylish aluminium case. The natural deodorant refills are entirely plastic-free and are made using bamboo pulp, which is 100% recyclable and home compostable. They're also vegan-friendly, cruelty-free, dermatologically tested and free from artificial fragrance! 
The product's holder is also single-use plastic free! Each deodorant holder has been made with durable aluminium, and is designed to last a lifetime. Basically, once you have your Wild case, you won't ever have to think about buying a plastic deodorant ever again! Keep the case forever, and just put in a new deodorant refills each time you finish an old one. 
Glossies, Try Wild 
For
 Yourself!
We've teamed up with Wild this month, to give all new and existing subs an additional gift! Order a Wild starter pack and you'll get a FREE deodorant case worth £7! Keep an eye on your emails for this offer, or log into your account and head over to the Glossy Lounge to shop this offer (and so many more!) now! 
Subscribe To GLOSSYBOX
You'll only get to take advantage of this Wild offer, as well as all the other benefits that come with being a Glossy, if you're a subscriber. So, what are you waiting for? Sign up to GLOSSYBOX today! 
Not only will you receive five beauty treats in our 'Woke Up In Spring' box, but you'll also be able to start earning Glossy Credit and take full advantage of exclusive discounts on our Limited Edition boxes and the GLOSSYBOX Skincare range!