We've invited all you Glossies to our Summer Soirée this month! Whether you're heading to the races, have a wedding to attend, or will be soaking up the sun at barbecues and garden parties, our iconic pink box includes all the essential beauty products you need to get ready for your summer occasion. Read the Full Story Behind The Box here or stay tuned for our June GLOSSYBOX reviews.
Nestled inside our June box are three gorgeous, highly-pigmented makeup products, as well as skincare and haircare that will help you get prepped and primed for the big day. We're so pleased that you love our 'Summer Soirée' edit as much as we do. Your June GLOSSYBOX reviews speak for themselves…
I absolutely love everything in the box!
@Nicola Paterson on Facebook
We had a feeling this high-end primer would get fabulous reviews!
Love this month's box. The Avant primer is just amazing!
@Jocelyn Van Der Sluijs on Facebook
In your June GLOSSYBOX reviews, you all raved about the Avant primer's silky and lightweight formula. Not only does it soften and smooth your skin, but it also reduces fine lines and wrinkles, creating the perfect canvas over which to apply your foundation.
How could you not love this highly-pigmented, gold eyeshadow pencil? @wake_up_for_make_up sure did!
I love, love, LOVE this product! The colour is a stunning champagne gold, not too overpowering but enough to give a gorgeous glow!
You can either glide it across your lid, or blend the rich and creamy formula with loose eyeshadow to create a softer finish. Either way, the colour pay-off is amazing!
Based on your June GLOSSYBOX reviews, you all agree that a nude lippy is a summer event must-have. The ModelCo Lip Crème is the perfect way to finish off your going out look, and so convenient to slip into your handbag and reapply on the go!
I'm literally in love with this lip colour!
@Sam Blackwell on Facebook
This lip crème provides a rich, matte coverage and boasts a long-lasting and highly-pigmented colour that looks gorgeous!
We brought HASK back because of how much you raved about their hair repairing treatments back in January – and based on your June GLOSSYBOX reviews, their new Unwined range didn't disappoint!
My hair mask made my hair so soft and shiny. It's fab!
@Amanda Worrall on Facebook
You'll either have received a Deep Conditioning Treatment infused with essential oils, or a wine-based Unwined Deep Conditioner. Either way, they'll leave you with nourished, shiny and frizz-free hair that can then be styled for your event.
To top off this brilliant edit, you'll also have received a three-in-one contour, highlighter and blush kit. It's the ideal getting ready combo!
This palette is gorgeous. I'm absolutely loving it!
@Karen Cummings on Facebook
Use the matte contour powder to sculpt your cheekbones, apply the blush to give your cheeks a rosy flush, then blend the look together with a touch of highlighter.
Editor's Picks
To help you get ready for your events, I've been on a prep-and-prime haul to find all the products you need to wake up looking fabulous for your big day. From dry sheet masks to overnight facials and teeth whitener, check out my Editor's Picks on Monday 24th of June. You could be in with the chance of winning my entire haul!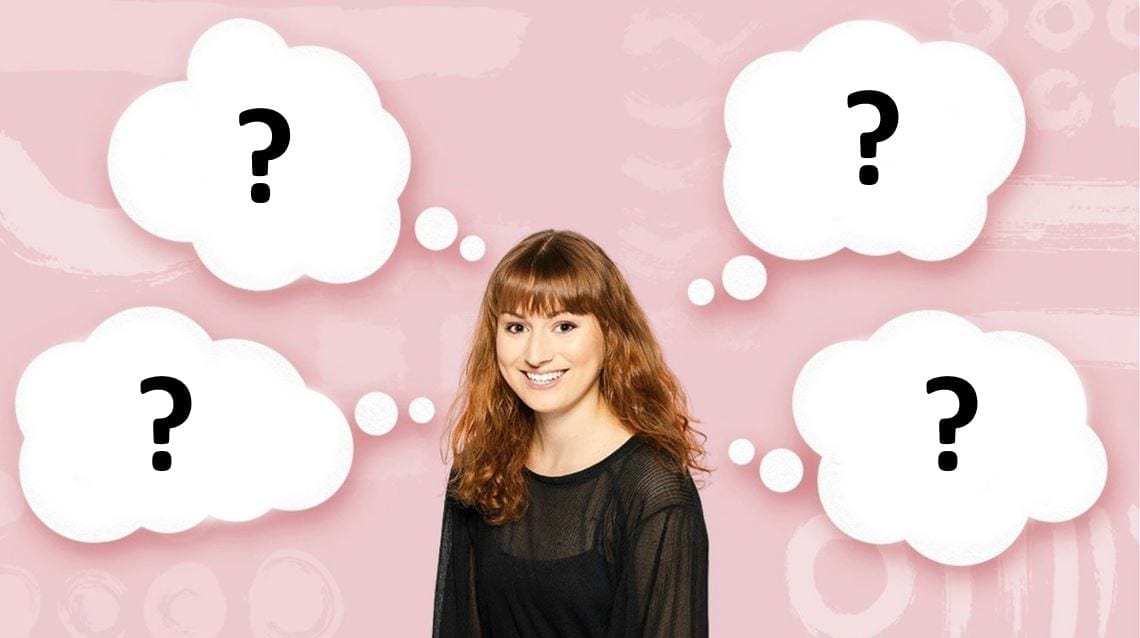 Using Your GLOSSYCredit
We always reward our loyal Glossies! That's why we give you the opportunity to earn GLOSSYCredit by referring a friend, filling in our product surveys and leaving a product review.
If you're not sure what to spend it on, you could check out NYX's new Bare With Me makeup range, discover Glossies' five favourite products available on LookFantastic, or find out more about what other subscribers have been buying with their Credit.
Subscribe Now
Our 'Summer Soirée' edit is filled with three highly-pigmented makeup products, as well as essential skincare and haircare to help you get ready for whatever special occasions you have lined up. You just need to read the above June GLOSSYBOX reviews to know it's a must-have box!