We love Nails Inc here at Glossy, so we just couldn't wait to get our hands on their brand-new limited edition nail set housed in a gorgeous rainbow glitter box!
A rainbow spectrum of shades to get you beaming with joy this Christmas, the four shades range from two full coverage cream shades Soul Fuel, a statement teal and Everyday Happiness, a deep mauve. The other shades are Crazy Is My Currency, a multi-glitter rainbow shade that you can build up for an ultra-dazzling effect and Live & Love, a baby pink foil hue packed with fine glitter!
You'll be glad to know that each of these four limited edition polishes have been formulated with the Nails Inc patented long wear system and non-drip brush for flawless application.
Amy from the Glossy team has created a step by step tutorial showing you how to create this fabulous Christmas nail look…
Top tip for Nails Inc polishes
All Nails Inc polishes have a cap on the bottle. Don't ruin the bottle – remove the metal cap first, don't twist it!
Step 1. Prep your nails with a clear base coat of your choice! 
Firstly, you'll want to use a good base coat to make your nail look long-lasting. Amy loves the Nails Inc's Kensington Caviar Base Coat. Enriched with caviar extract, this nourishing gel formula dries fast to grip onto your nail polish for a longer-lasting look.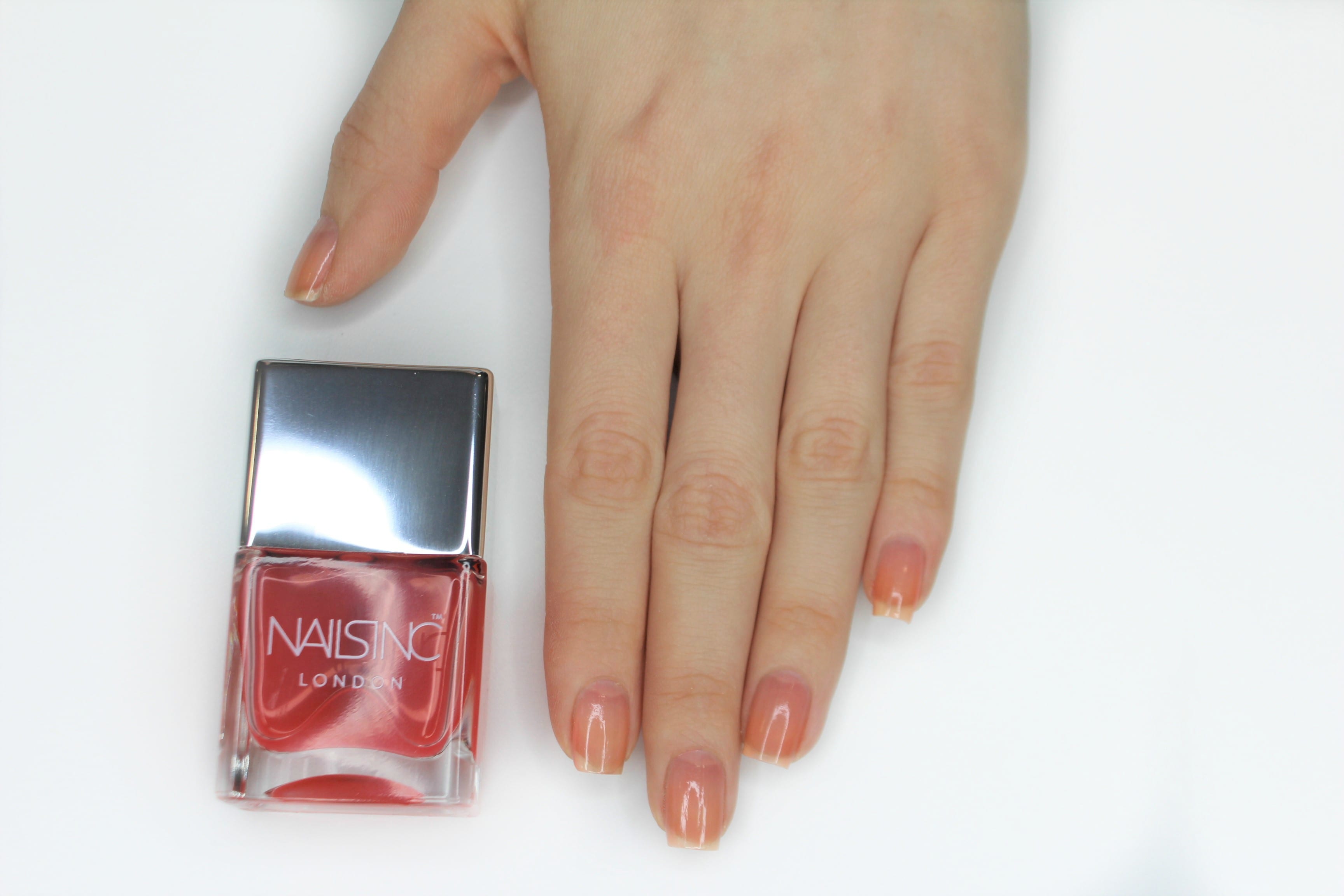 Step 2. Teal and Dark Mauve Base Coat
Use the teal shade Soul Fuel to paint every other nail and the deep mauve shade Everyday Happiness to paint the rest. Apply two coats to each nail for a solid and vibrant colour.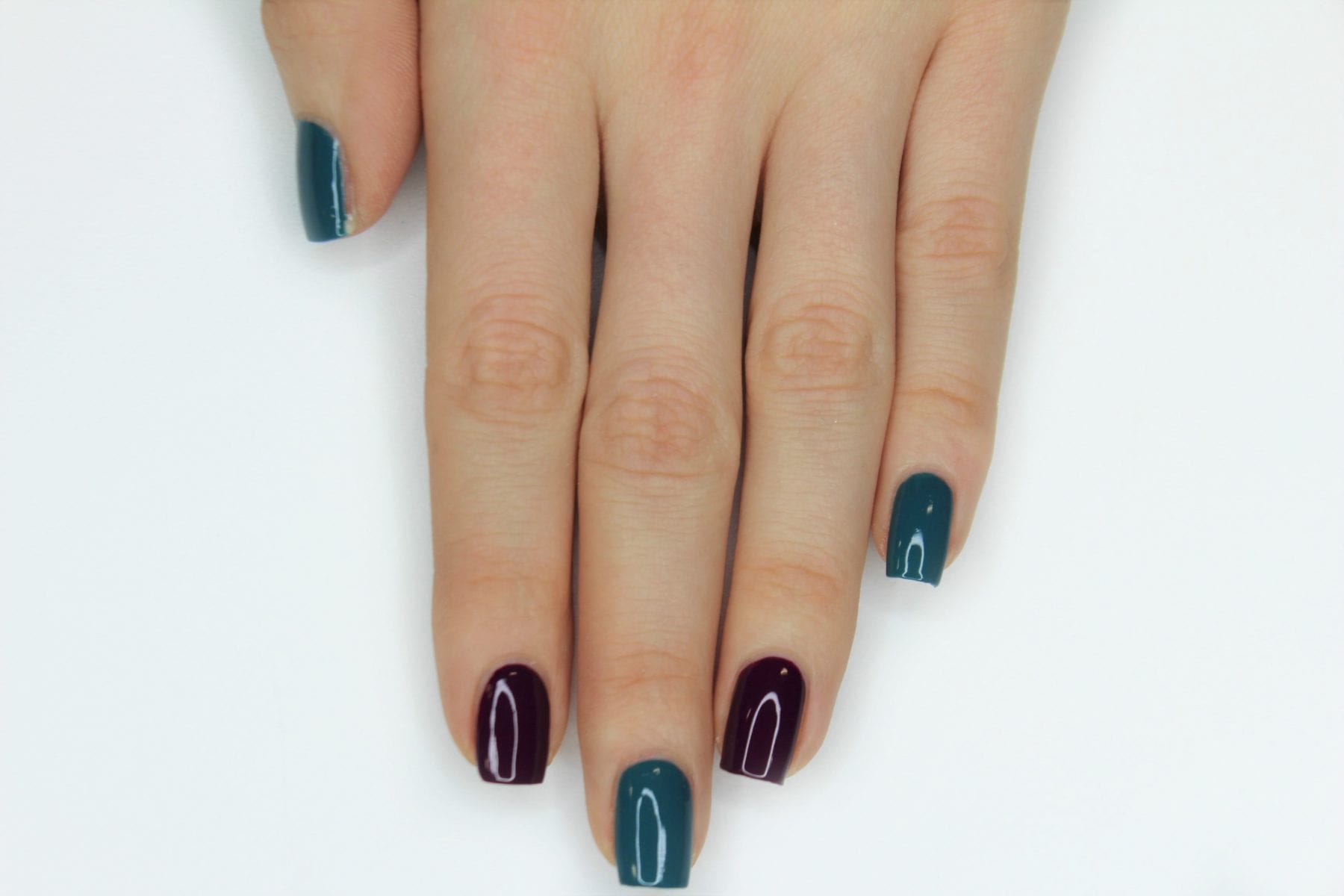 Step 3. Add Extra Shimmer 
Now for some extra sparkle! Paint one coat of Live & Love (a super shiny baby pink foil hue) over the purple nails! This varnish is incredibly shiny and dazzling!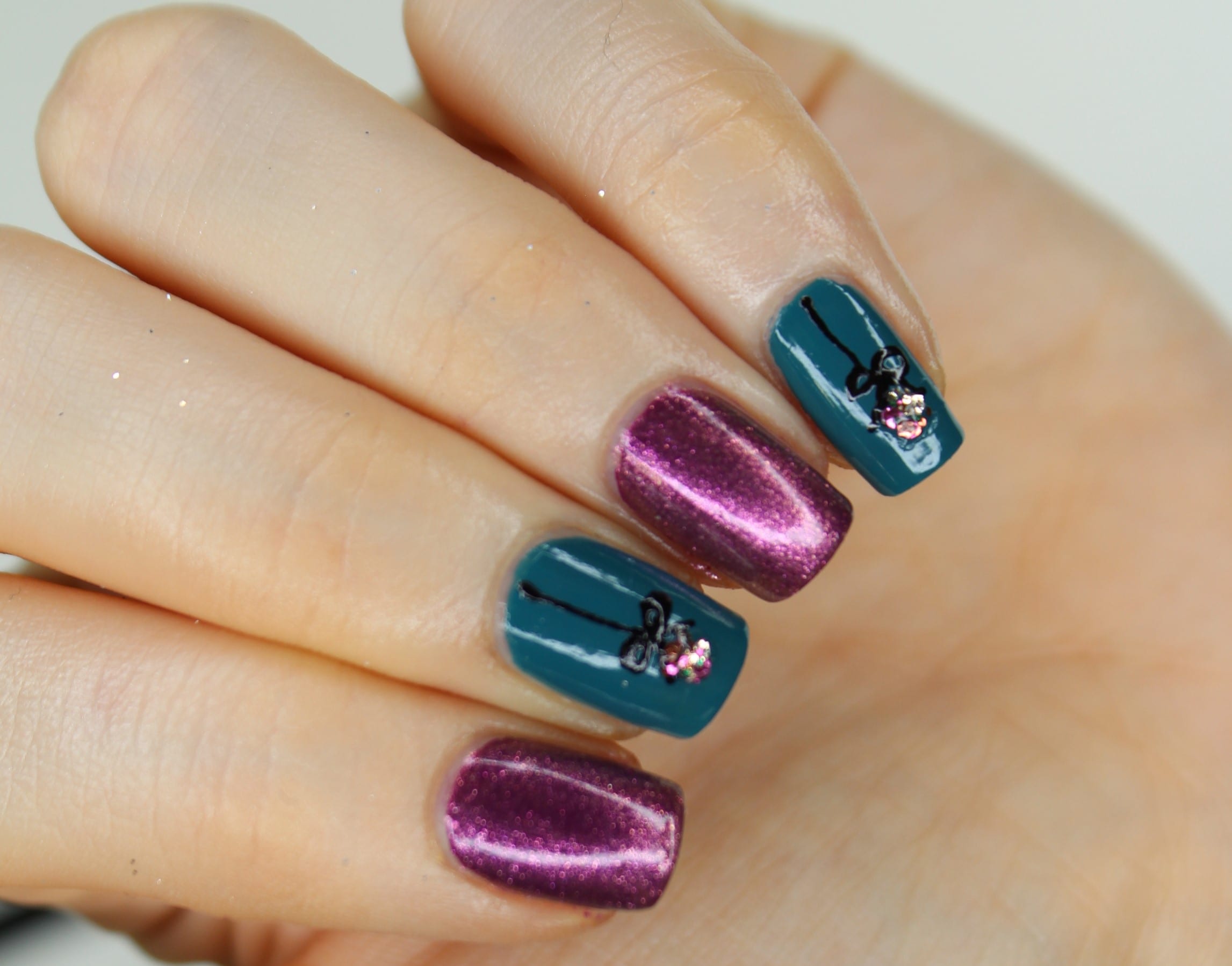 Step 4. Draw Your Baubles And Bows
Add a blob of the multi-colour glitter shade Crazy Is My Currency to create your gorgeous mini-baubles!
Then use a black nail art pen to draw a cute bow above your baubles. Amy uses the Black Nail Art pen from the Rio Ultimate Nail Art Collection.
Step 5. Top Coat 
You'll want to apply a good top coat to make your nail look long-lasting and super shiny. Amy used the Nails Inc 2-in-1 Base and Top Coat.