ICYMI, we're giving 50 lucky Glossies £100 to spend at Pandora! Yes, you heard us right. £100 to spend at Pandora! And this news got Team Glossy thinking… if they were to win, what would they spend their prize on? 
So, whether you're one of our winners or you simply fancy treating yourself to something new and you're after a little jewellery inspiration, these are Team Glossy's Pandora faves!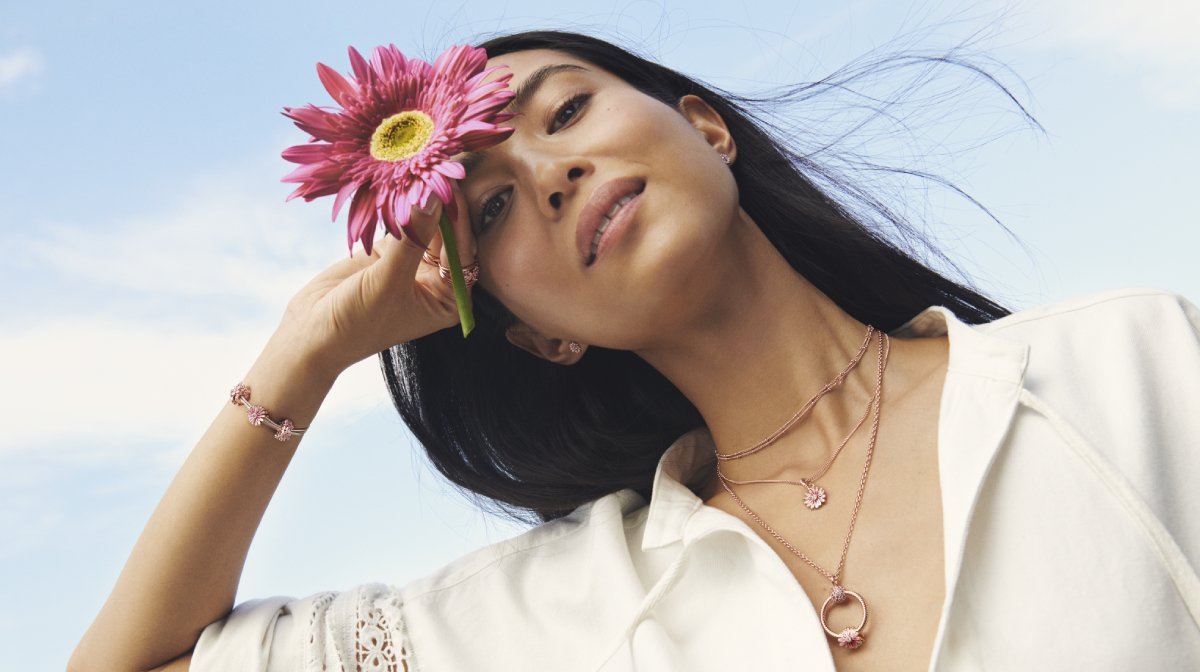 Team Glossy's Pandora Picks!
Emily H, Senior PR Exec
I'd buy Pandora's Circle of Sparkle Necklace. Perfect for adding a little sparkle to those day drinks outfits when we are finally allowed to bar-hop this summer! 
Leah, Ecom Exec
I would buy the Sparkling Wishbone Ring. It's so cute, minimalistic and classy!  Not too bold so would go really nicely with other rings! I like really dainty jewellery that isn't too in your face, so this would be perfect.
Emily C, Senior Content Exec
I always opt for gold jewellery, and I love both Pandora's Polished Wishbone Ring and the Pandora Moments Snake Chain Slider Bracelet. I think these would look lovely in the summer, teamed with either a day time casual or evening glam outfit!
Emilia, Partnerships Exec
I love the Sparkling Daisy Flower Crown Ring as well as Pandora's Pink Solitaire Huggie Hoop Earrings. They're both subtle but still really cute!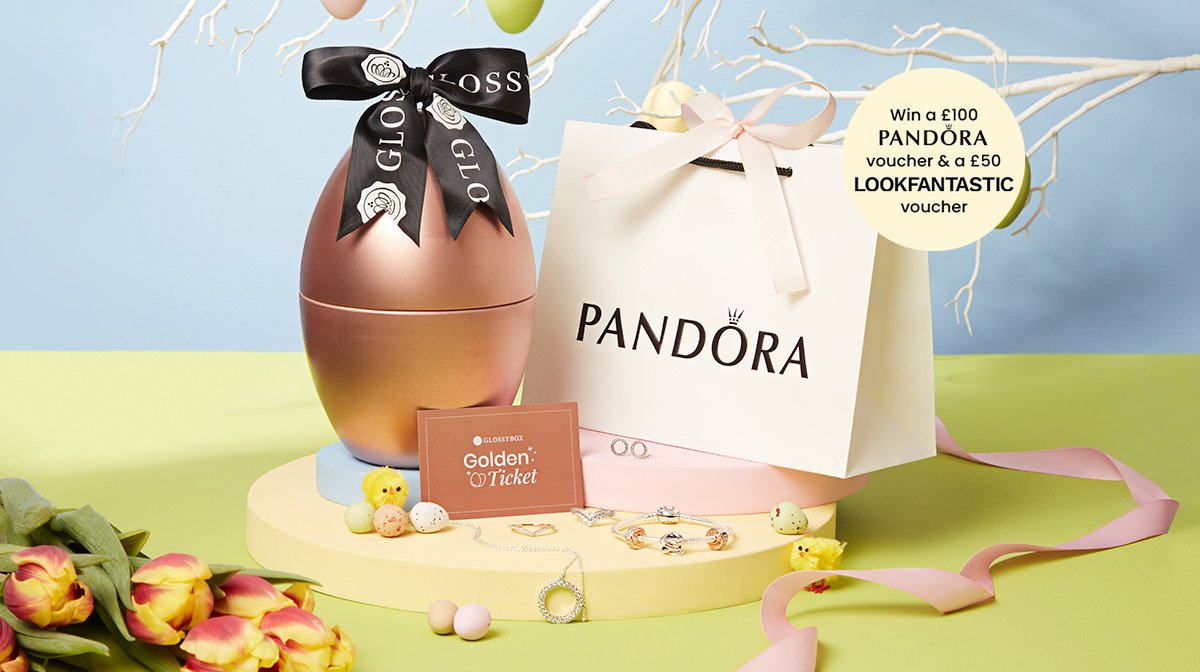 How 
To
 Win A Golden Ticket
To find a golden ticket and win a £100 Pandora prize (as well as £50 to spend on lookfantastic!), you need to purchase one of our Easter Egg Limited Editions! We've hidden 50 golden tickets in these Easter Eggs, meaning you have 50 chances to win! So, what are you waiting for? Buy your Easter Egg when it goes on sale later this month, and GOOD LUCK! 
Subscribe To GLOSSYBOX
There's still time to save £5 on our Easter Egg Limited Edition – just sign up to become a Glossy today! As a GLOSSYBOX subscriber you'll be able to save on all of our Limited Edition boxes, as well as getting priority access to buy your box, meaning you won't miss out!