Feel like you've been waiting too long for a GLOSSYBOX Limited Edition? Fear not, because our next one is great!
With a delicious mix of wrinkle-busting skincare, nourishing top to toe treats and makeup bag must-haves, the GLOSSYBOX Closer Limited Edition is sure to slip right into your beauty routine.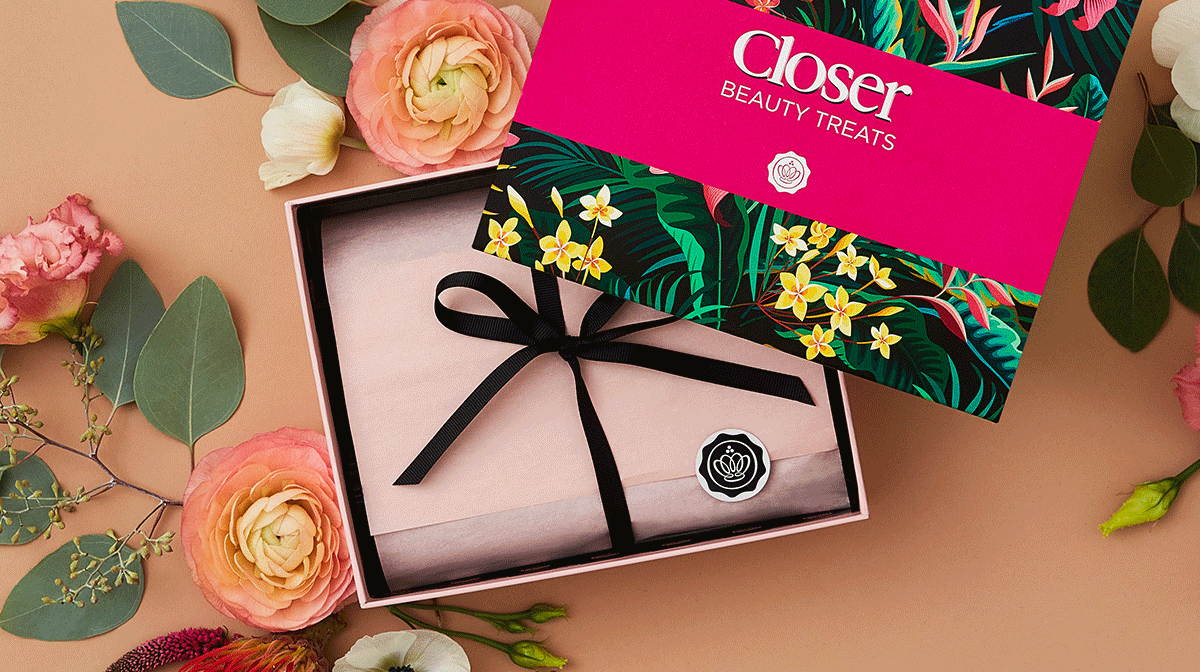 The Story Behind Our 
GLOSSYBOX x Closer Limited Edition
Featuring 10 pampering pick-me-ups (so you can spoil yourself rotten!), the GLOSSYBOX x Closer Beauty Treats Limited Edition has it all. Worth over £190, this incredible line up features nine full size products, as well as one deluxe mini!
Want to know more about the products in this Limited Edition box? Read on to dive straight into the delicious mix of beauty treats…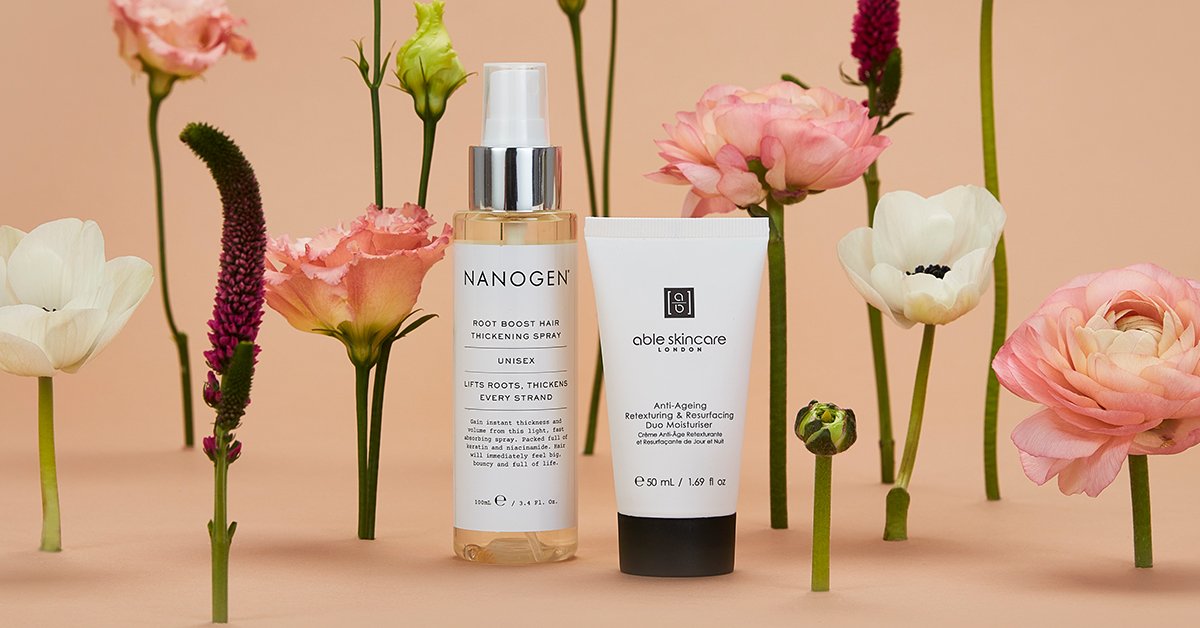 #1 –
Volumise
 Your Locks 
With
Nanogen
Transform limp, lifeless hair with the Root Boost Hair Thickening Spray from Nanogen. Enriched with lifting polymers, natural sea salt and caffeine, this hair product delivers instant volume from root to tip. Key ingredients also care and nourish the scalp, as well as repair hair cuticles and protect your tresses from heat damage. 
#2
 – The P
erfect Skincare Solution 
From
 A
ble
Harbouring signature ingredients, Able's Prestige Anti-Ageing Retexturing And Resurfacing Duo Moisturiser is your perfect skincare solution. Formulated with Skincare Drone™, the most advanced delivery system for active ingredients, and infused with Shea butter and Cottonseed oil, your complexion will boast an intensely hydrated and youthful look and feel!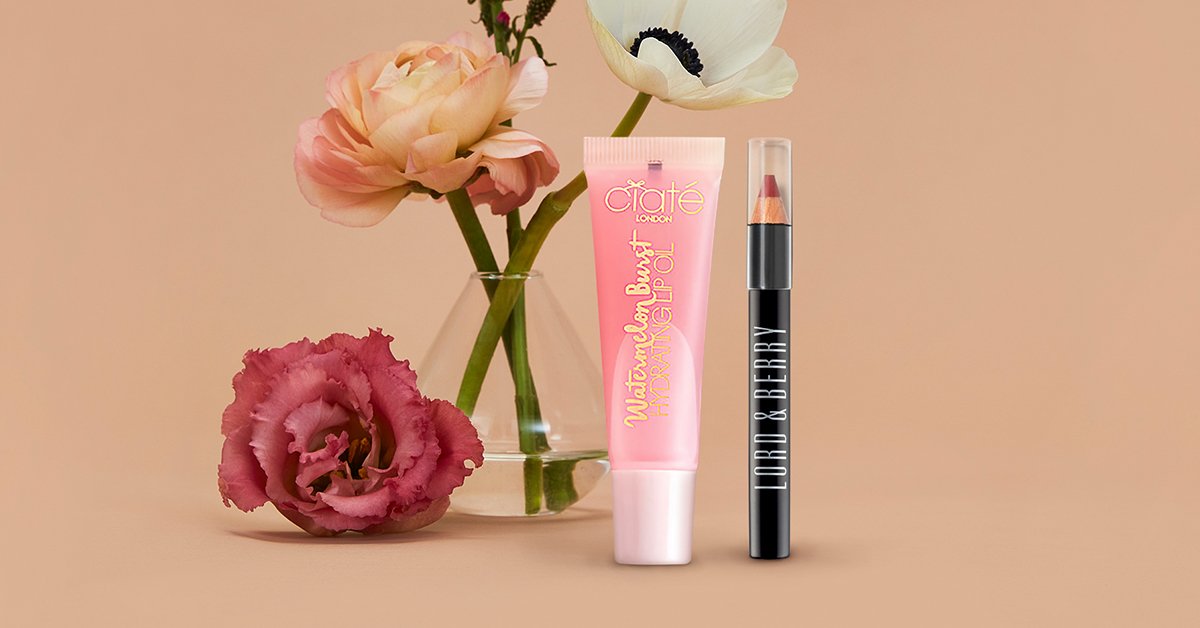 #3
 – A Burst 
Of
 Watermelon Hydration 
From
Ciate
Are you lips in need of a little extra TLC? If so, hydrate and soothe your pout with Ciate's Watermelon Burst Lip Oil. Infused with watermelon extract and formulated with a unique blend of avocado and jojoba oils, this hybrid formula combines the hydration of a balm with the shine of a gloss. 
#4
 – Pack Colour 
Onto
 Your Pout 
With
Lord & Berry
This liner-meets-lipstick 20100 Maximatte Crayon Lipstick from Lord & Berry delivers brilliant matte colour to your pout. We know you'll love this stunning 'Without Shame' shade! Made with soothing emollients for a comfortable feel, your lips will have never felt so soft and smooth, or looked so luscious!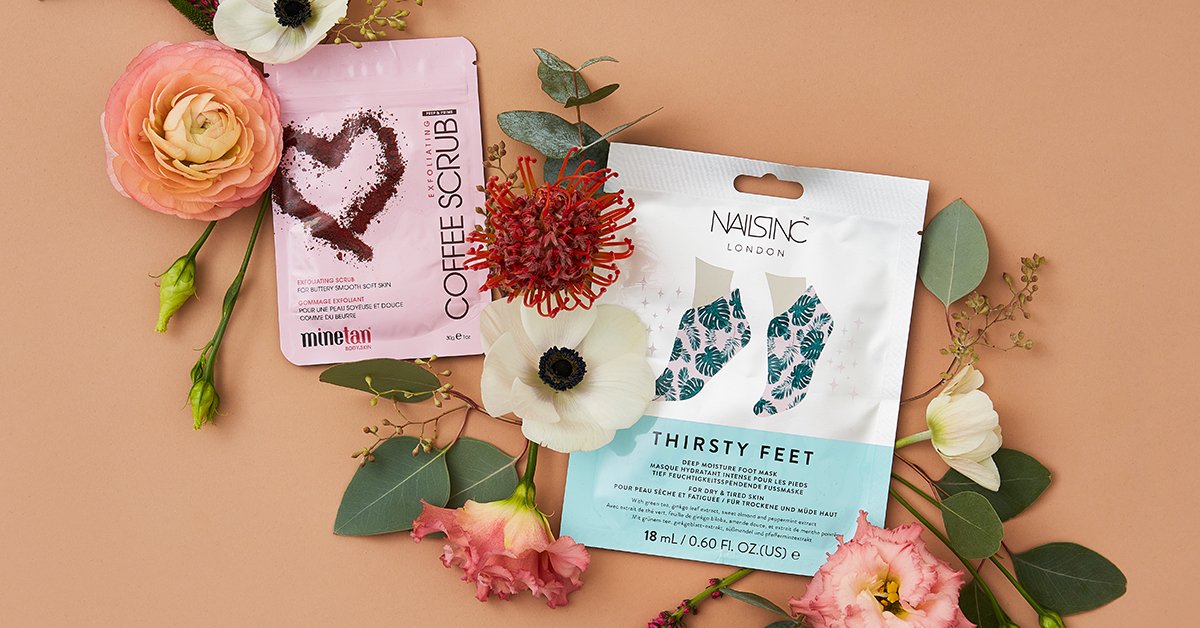 #5
 – Softer, Smoother Skin Courtesy Of 
Mine Tan
For softer, smoother, more luminous skin, look no further than this Coffee Body Scrub from Mine Tan. Enriched with ultra-hydrating sweet almond and macadamia oils, add this scrub to your shower routine to gently smooth skin and target imperfections, such as dry flaky skin, uneven tone and breakouts. 
#6
– 
Rejuvenating Results 
From
 N
ails.INC
A quick step to silky, smooth feet! The Thirsty Feet Deep Moisture Foot Mask from Nails.INC is the perfect remedy to quench dry, unsightly skin. Powered by a blend of green tea, ginko leaf extract, sweet almond and peppermint extract, you'll see instant, rejuvenating results in only 15 – 20 minutes!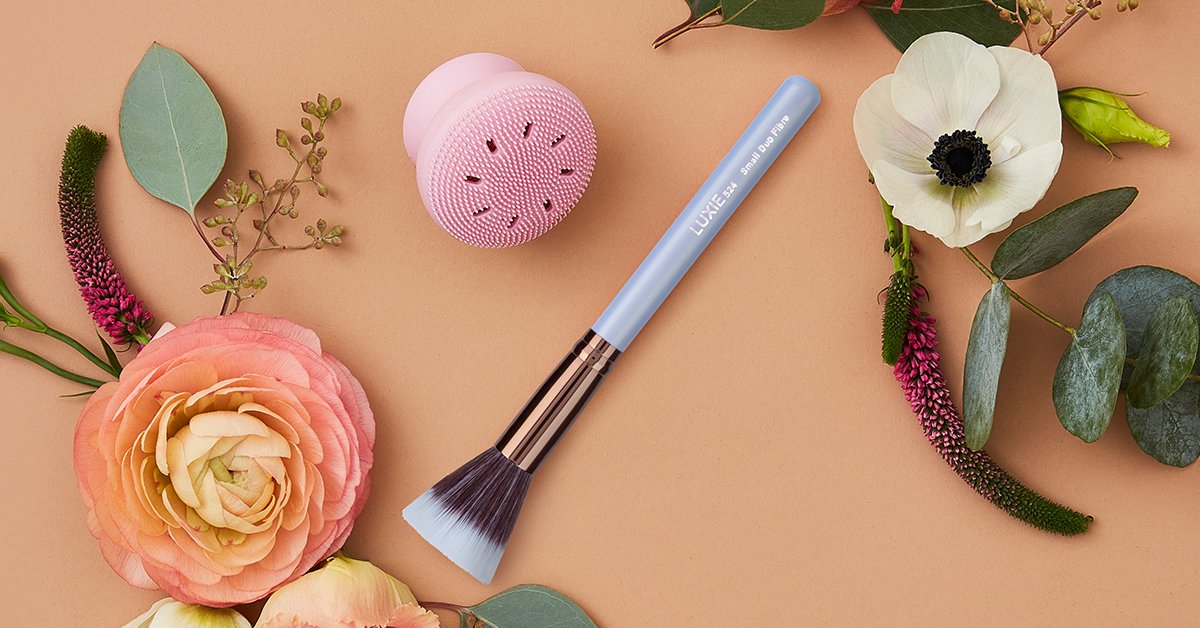 #7
 – An 
At
 Home Spa Experience 
From
Sunday Rain
If you're the kind of person who loves an at-home spa treatment, you'll love this Face & Body Sponge from Sunday Rain. Run yourself a relaxing bath and use this silicone sponge to gently exfoliate and remove impurities from your skin. Your skin will be healthy-looking and glowing in no time! 
#8
 – Create Gorgeous Makeup Looks 
W
ith
Luxie
Featuring premium soft, synthetic bristles and a stunning lilac design, Luxie's 524 Small Duo Fibre Brush is not only functional, but a beautiful addition to your collection too! Use this smaller duo fibre brush to apply cream, liquid or powder blush and bronzer for a soft, diffused look.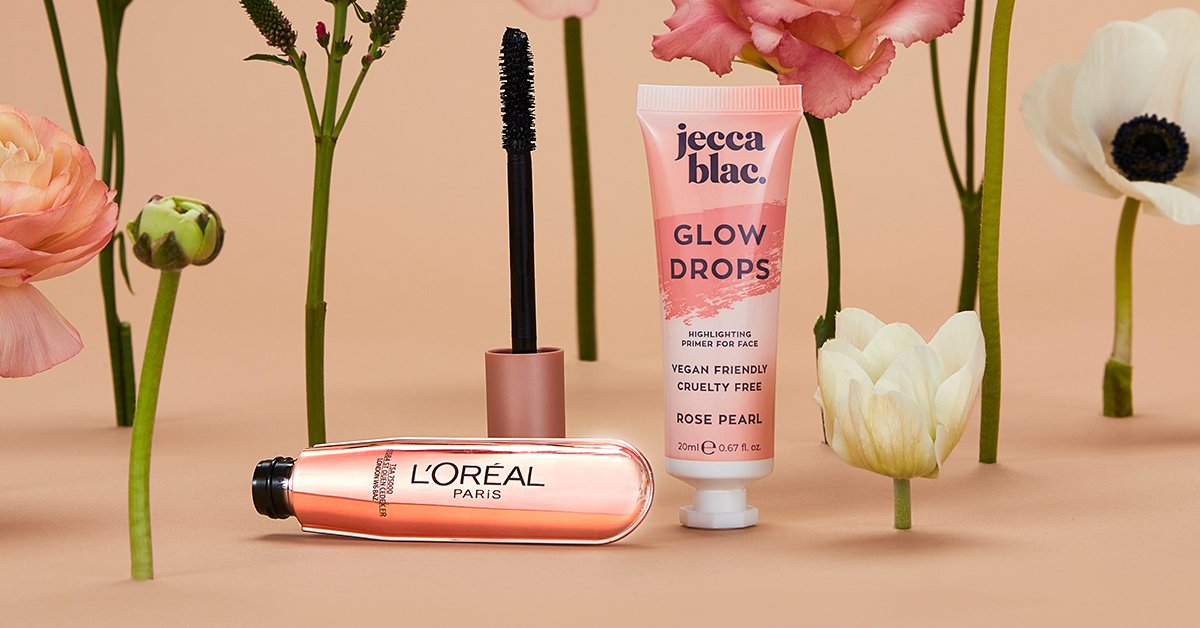 #9
 – Get Long, Luscious Lashes 
Wit
h
L'Oréal Paris
The L'Oréal Paris Air Volume Mega Mascara will take your lashes to new heights! With huge volume this game-changing whipped texture promises up to 24-hour smudge-resistant hold. Your lashes are sure to be left feeling supple and as light as air. 
#
10 –
Prime 
And
 Prep 
With
Jecca
 Blac
Prep and brighten your complexion with the Glow Drops Primer from Jecca Blac. Simply apply all over your face using your fingertips before applying your makeup base. Not wearing makeup? This primer can also be worn alone for a natural glowing finish.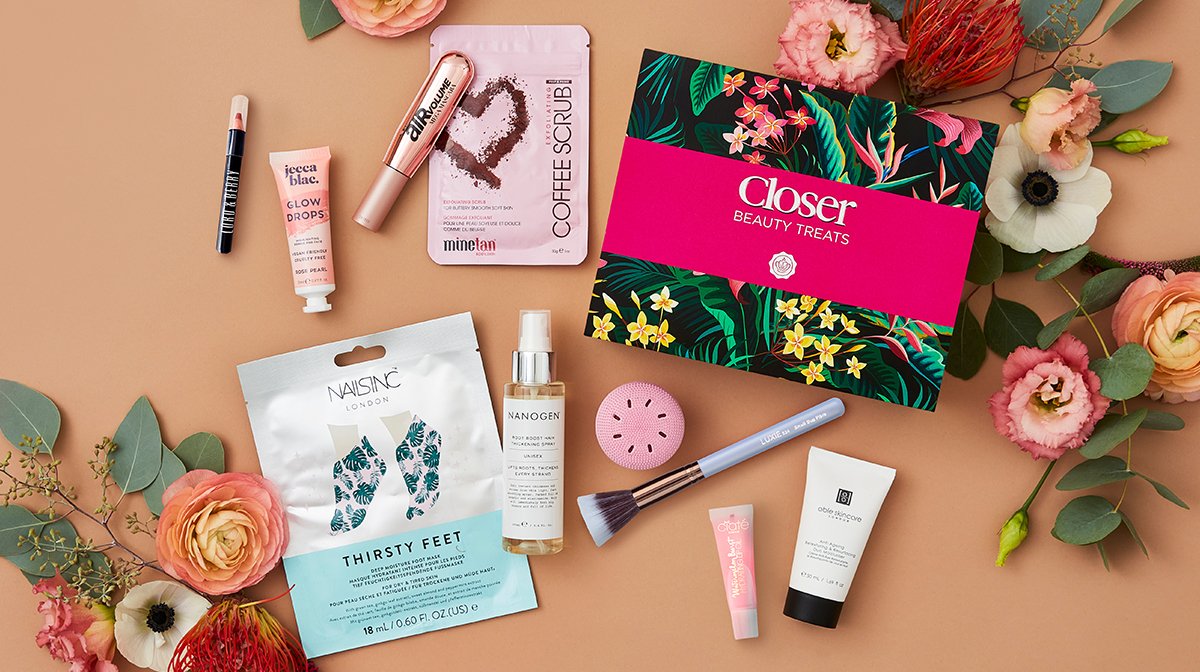 When Will 
The
 GLOSSYBOX x Closer Limited Edition Go 
On
 Sale?
The Closer Beauty Treats Limited Edition box will be on sale to all beauty lovers on Friday 19th February. Subscribers get priority access from 9am, whilst non-subscribers will be able to purchase their box at 12pm the same day. Get yours now for only £35!
Subscribe
To
 GLOSSYBOX
If you aren't a Glossy yet, subscribe now! As a Glossy you'll get priority access to buy the GLOSSYBOX x Closer Limited Edition box. Not only this, but you'll also receive a fabulous monthly box when you subscribe too. Subscribers also get a whole range of beauty benefits as a member of the Glossy family, including access to the Glossy Lounge and discounts on the GLOSSYBOX Skincare range.