Two weeks of December are already complete. Can you believe it?  Which means you'll have also already opened 13 Advent Calendar beauty treats! 
Do you want to know a bit more about the products you've unwrapped this week? Read on to find out insider tips, tricks and knowledge to help you enjoy your new beauty finds.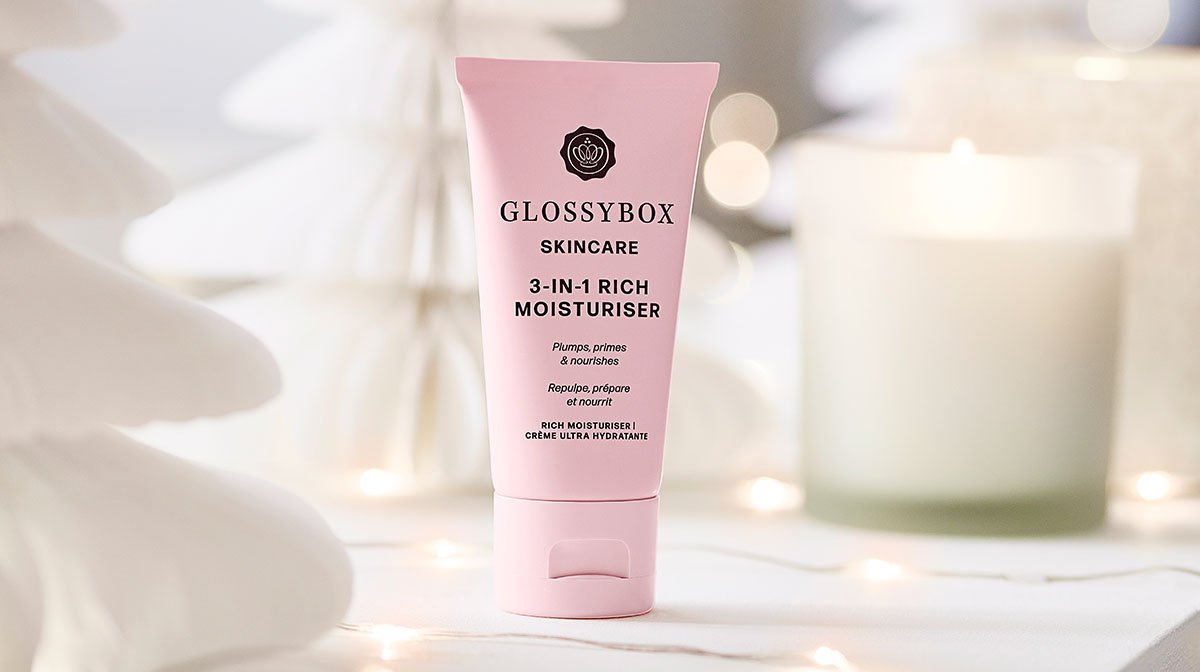 Day Seven: 
GLOSSYBOX Skincare – 3-in-1 Moisturiser
A GLOSSYBOX Advent Calendar wouldn't be complete without something from the GLOSSYBOX Skincare range now would it! And this 3-in-1 Moisturiser is a firm favourite at Glossy HQ, that we know all Glossies are going to love too! 
Why The
GLOSSYBOX Skincare 3-in-1 
Moisturiser
 Works
Blending hyaluronic acid, Tsubaki oil and red seaweed, this lightweight 3-in-1 Moisturiser plumps, primes and protects your complexion, nourishing your skin and preparing it for flawless makeup application. 
Trending hyaluronic acid keeps your complexion looking plump and hydrated 

 

Tsubaki oil works to moisturise your skin 

 

Red seaweed creates a protective barrier that locks in moisture

 
How 
To
 Use Th
is
 3-in-1 
Moisturiser
Every morning, after cleansing and toning, massage a pea-sized amount onto dry skin – and don't forget your neck! Let the cream sink in for 45 seconds before applying makeup. 
More about the GLOSSYBOX 
Skincare
 range
Want to know how to add this product into your skincare routine, as well as what other GLOSSYBOX Skincare products it works well alongside, no matter your skin type? Have a read of our tailored skincare routines for different skincare concerns! 
Or, if you want to learn more about all of the incredible key ingredients in our GLOSSYBOX Skincare products, have a read of our Glossy Glossary!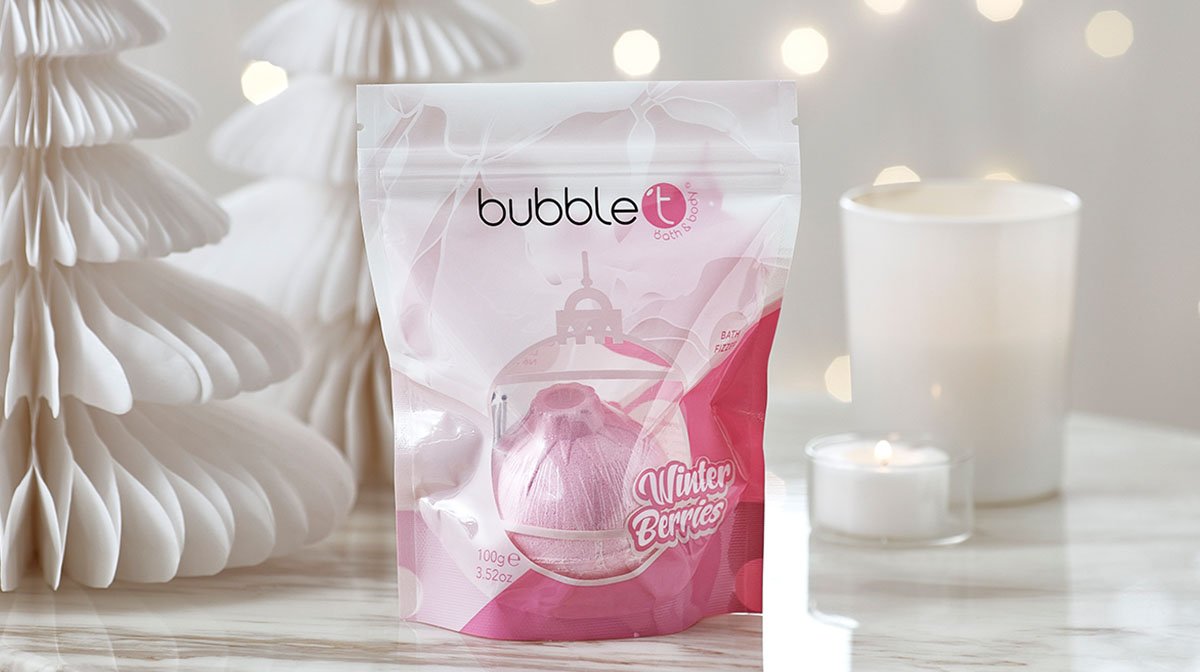 Day Eight: 
Bubble T – Winter Berries Bath Bomb Fizzers
Enjoy a fresh and fizzy bathing experience like no other with a gloriously indulgent bath bomb from Bubble T! Packed full of winter berries, this bath bomb fizzer will fill your bathroom with a sweet and uplifting fragrance. Simply drop a bath fizz into warm water and sit back whilst they work their magic.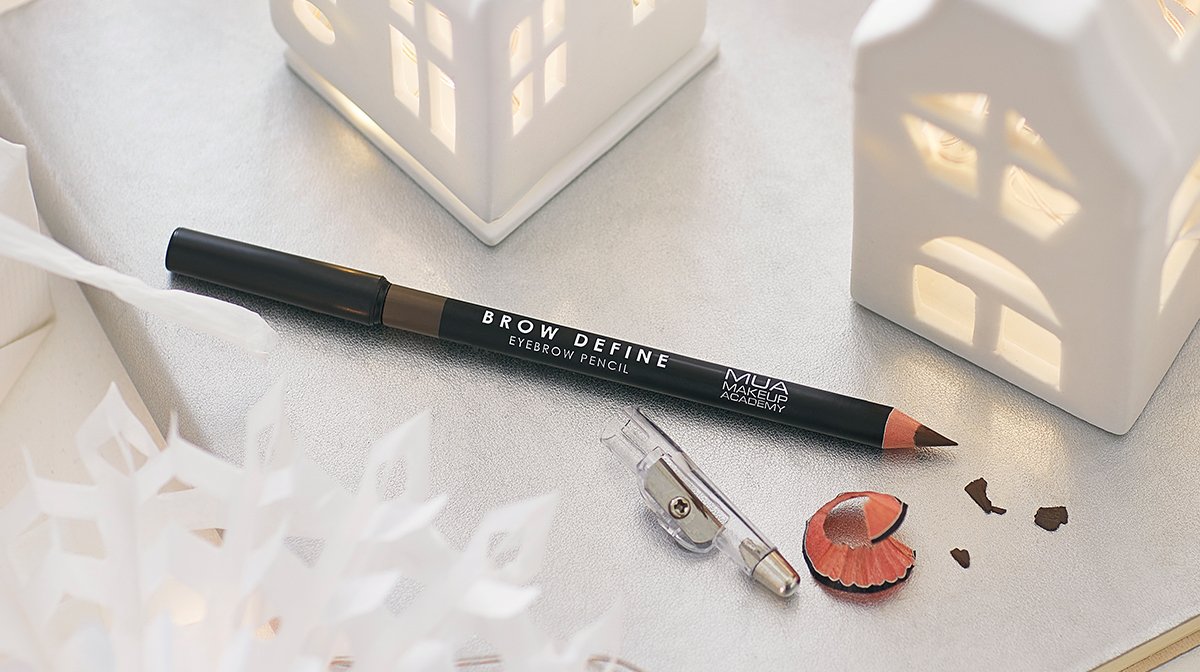 Day Nine: 
MUA Cosmetics – Eyebrow Pencil
This eyebrow pencil boasts a buildable formula that can be used to line, define and fill your brows effortlessly. Use the sharpened pencil to draw realistic hairs and fill in any sparse areas, then shape and groom your brows with the spoolie! 
Want to know more about how to get gorgeous bushy brows? Our step by step guide on how to fill your eyebrows in with this eyebrow pencil will most definitely help! Wait, do you need to tame your brows a little first? If so, start by following our guide on How To Shape Your Brows With An Eyebrow Shaper!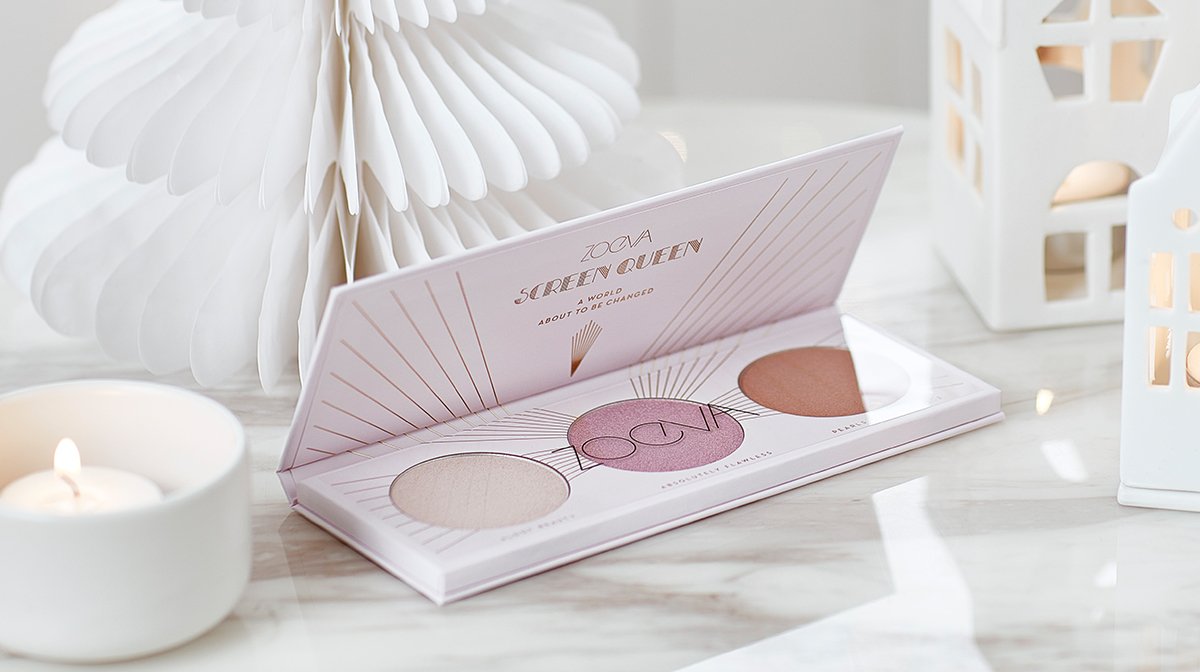 Day 10: 
ZOEVA – Screen Queen Highlighting Palette
Filled with three gorgeous highlighters, this palette allows you to create the ultimate ethereal glow! Velvety smooth and richly pigmented, Screen Queen Highlighting Palette is a classy addition to your collection. Channelling the glamour of old Hollywood's beauty icons, this radiant trio blends effortlessly with the skin to deliver an enviable pearlescent finish. 
This palette contains: 
Aloof Beauty – Pearlescent champagne

 

Absolutely Flawless – Pearlescent lilac

 

Pearls 

And

 Fine Silks – Pearlescent bronze with peach undertones

 
How 
To
 Use This Palette
To
 Highlight Your 
Features
Apply the highly-pigmented powders onto the areas of your face that light naturally hits (think cheekbones, brow bones and Cupid's bow).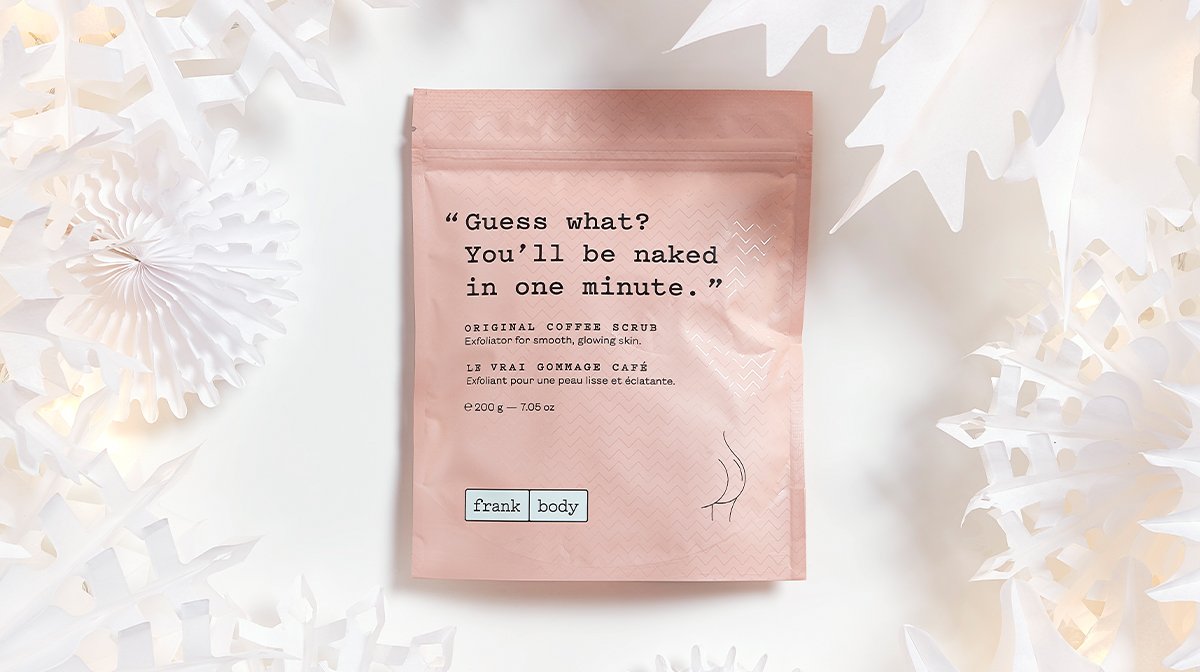 Day 11: 
Frank Body – Original Coffee Scrub
This natural, vegan coffee scrub blends coffee, vitamin E and antioxidant-rich oils to keep your skin looking perky, even and soft! 
The Benefits 
Of
The
 Key Ingredients 
In
 This Scrub
Robusta Coffee Grinds 

– 

There's a reason this Original Coffee Scrub has so many 

five-star

 reviews. This hero blend of coffee provides the ultimate exfoliation!

 

Cold Pressed Sweet Almond Oil

 – 

An antioxidant packed oil that leaves your skin hydrated even after rinsing the scrub off.

 

Vitamin E

 

–

 

A bodyguard to protect your skin from free radicals, promoting healing and fading scars.

 

S

ea 

S

alt

 

– 

Added exfoliation to tackle dry, flaky skin without irritation

 and a

nti-bacterial to fight breakouts.

 
How To Use 
The
 Frank Body Original Coffee Scrub
Get naked and get in the shower.

 

Once your skin is wet, cover your body in the Original Coffee Scrub. Scrub in circular motions for a few minutes, from top to toe.

 

Focus on areas that want extra attention by scrubbing them for longer: scars, stretch marks, breakouts or cellulite

 

Rinse and remain gorgeously glowing!

 
After a single shower use, your skin will immediately look and feel tighter, brighter and more even. You'll also notice dry patches are gone and that your skin feels supple. But, after continued regular use, you'll see scars and breakouts fade away. And you'll notice fewer dry patches in between scrubs!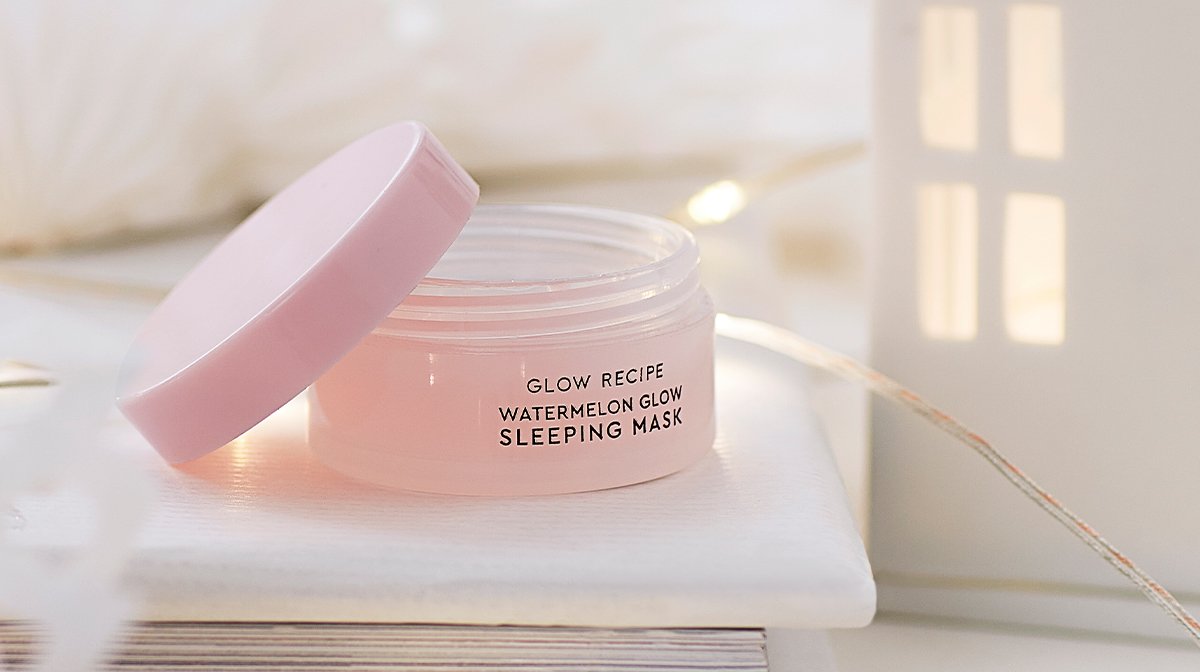 Day 12: Glow Recipe – Watermelon Glow Sleeping Mask
Formulated with amino-acid rich watermelon extract, hydrating hyaluronic acid and pore refining AHAs, this overnight mask exfoliates and clarifies your skin, giving you a radiant complexion. 
Key Ingredients In This Glow Recipe Sleeping Mask 
Watermelon – 

Amino-rich watermelon extract intensely hydrates, soothes and fights free radical damage to ward off fine lines, wrinkles, and dark spots.

 

Hyaluronic Acid – 

Instantly quench thirsty skin with hyaluronic acid. This holy grail hydrator retains 1000 times its weight in water to breathe new life to dry, rough skin.

 

AHA – 

Gentle chemical exfoliators that buff away dead skin, smooth fine lines, soften texture, diminish dark spots, and clarify pores. In other words, they help your skin live its best life.

 

Pumpkin Extract – 

Rich in antioxidants that both repair skin and defend it against damage-causing free radicals.
How To Use The Watermelon Glow Sleeping Mask 
As A Sleeping Mask

 – 

Use two scoops or a generous layer on skin as the final step of the evening routine. For drier skin types, layer an additional dime-sized amount onto the skin. Be sure to gently pat, not rub, mask into skin until absorbed and wash thoroughly in the morning.

 

As A Wash Off Mask

 – 

Use the spatula to scoop the face mask and spread a thick layer gently across the face from forehead to chin. Rinse with lukewarm water after 10 minutes.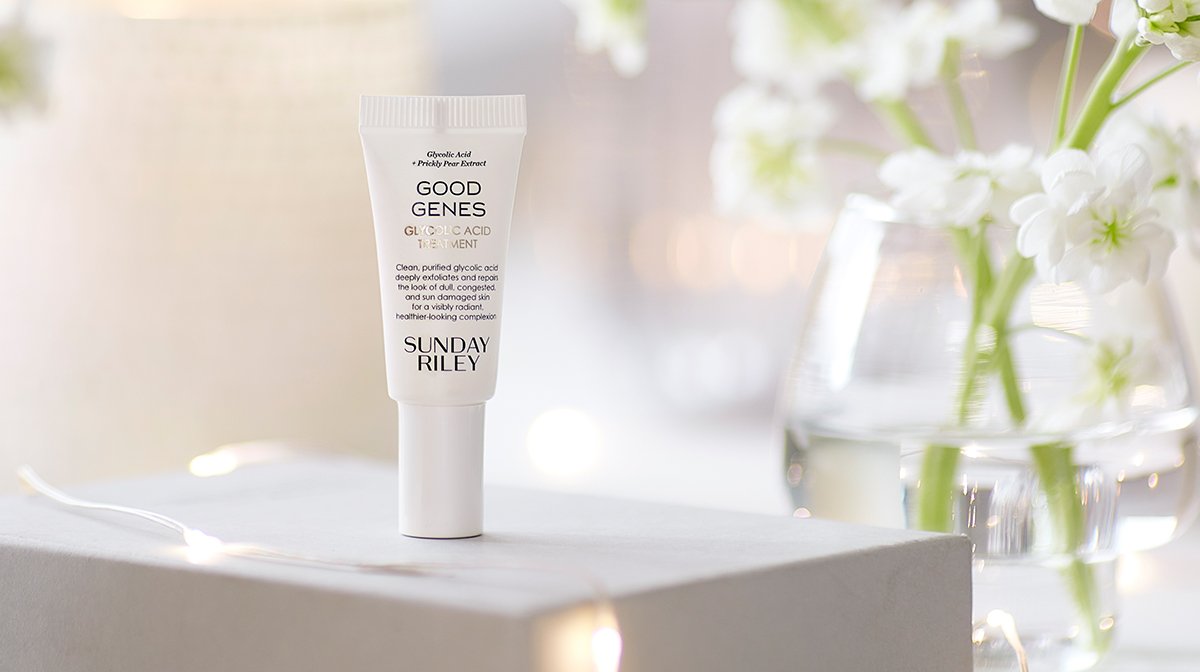 Day 13: 
Sunday Riley – Good Genes Glycolic Acid Treatment
With purified glycolic acid, this treatment penetrates the deeper layers of your skin to remove dirt and impurities from your pores. It also repairs sun damage, reduces the appearance of wrinkles and brightens dull skin! 
The Key Benefits Of The Sunday Riley Good Genes Glycolic Acid Treatment
Works to soothe and brighten the complexion

 

Contains prickly pear extract, lemongrass and glycolic acid

 

Absorbs into the skin to reduce the look of wrinkles and lines

 

Gentle exfoliation boosts the skin

 

Can be used both morning and evening, daily

 

Helps to unblock pores for a clearer complexion

 
Subscribe to GLOSSYBOX
Disappointed to have missed out on the GLOSSYBOX Advent Calendar? Don't worry! Subscribe now and you'll start receiving our monthly edition boxes instead. As a Glossy you'll get five incredible beauty treats delivered to your door every month, as well as get access to plenty of other Glossy benefits such as discounts on our Limited Edition boxes and the GLOSSYBOX Skincare range!