Introducing the 'Wild Thing' May GLOSSYBOX! This month, we want you all to embrace your wild side with two special design boxes that will make you feel fierce and free. Will you receive our leopard print or zebra patterned box?
Filled with 5 sassy beauty must-haves, your May edit will introduce you to sultry eye makeup, taming haircare and more to unleash your creativity. Get ready to show the world who's boss, Glossies.
What's Inside Our May 'Wild Thing' GLOSSYBOX?
An Incredible Eyeshadow Palette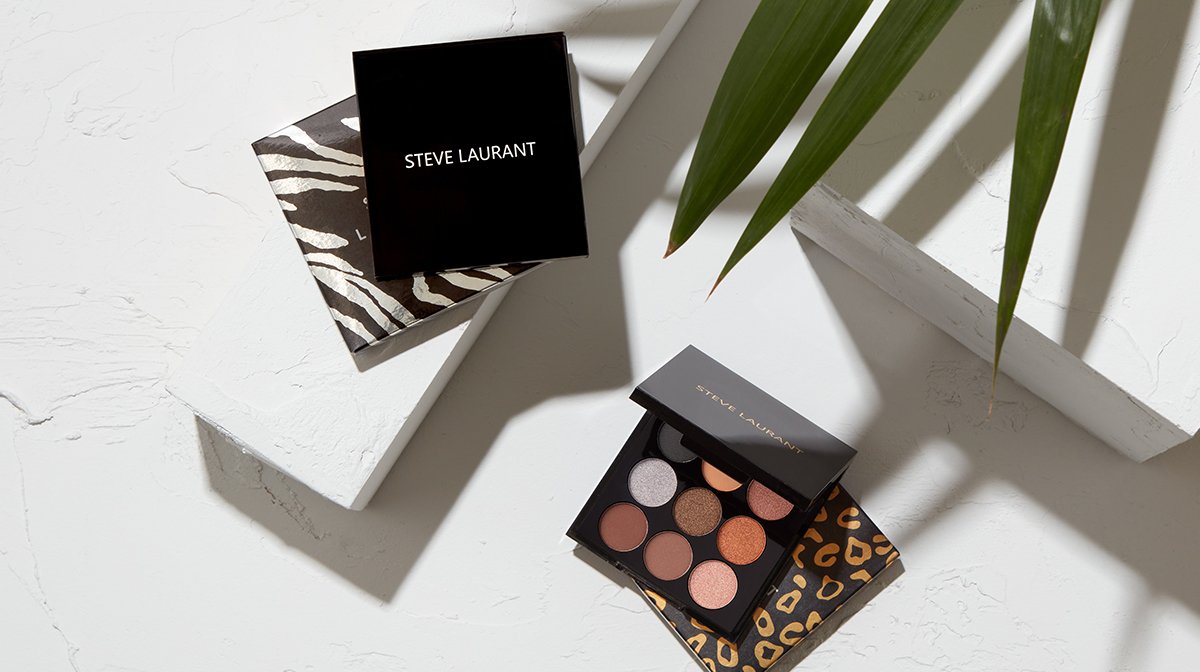 Have you heard?! The first product in our 'Wild Thing' May GLOSSYBOX is a gorgeous eyeshadow palette from Steve Laurant!
Boasting nine creamy and intense shades, you can glide the silky-smooth pigments onto your lid to create some seriously fiery eye looks. Use the soft matte hues to create a subtle day look or blend the shimmery dark colours together to build an evening design.
Whilst both special design boxes feature the same hues, the outer packaging will match the design of your box! You can read the full sneak peek here.
A Multi-Purpose Hair Saviour
If your dry, damaged and frizzy mane could so with some serious taming, then you're going to love our second sneak peek. This multi-purpose haircare essential will give you beautiful, healthy locks in no time!
Keep your eyes peeled on our social channels for the full reveal!
A Fun At-Home Pamper
We've got three other great treats for you this month, including a fun skincare must-have that will calm, tone and balance your skin for a clearer and healthier-looking complexion – but more on that soon.
Everything That Is Happening This Month
1. The Glossy Team Shares Tutorials
As we're still on lockdown, we're continuing to keep all of you lovely Glossies entertained during self-isolation. Keep an eye on our social channels for tutorials, games and quizzes! Just look for the hashtag #GlossyAtHome!
2. #nofilter
This year, I want to talk about issues that face every woman every day with #nofilter. Whilst we've addressed period positivity and body positivity, this month we'll be focusing on all things mental health.
With everyone self-isolating, there's no better time to learn how to check in with yourself and make sure those around you are okay too. Keep an eye on the blog for more info!
3. The GLOSSY Lounge Is Here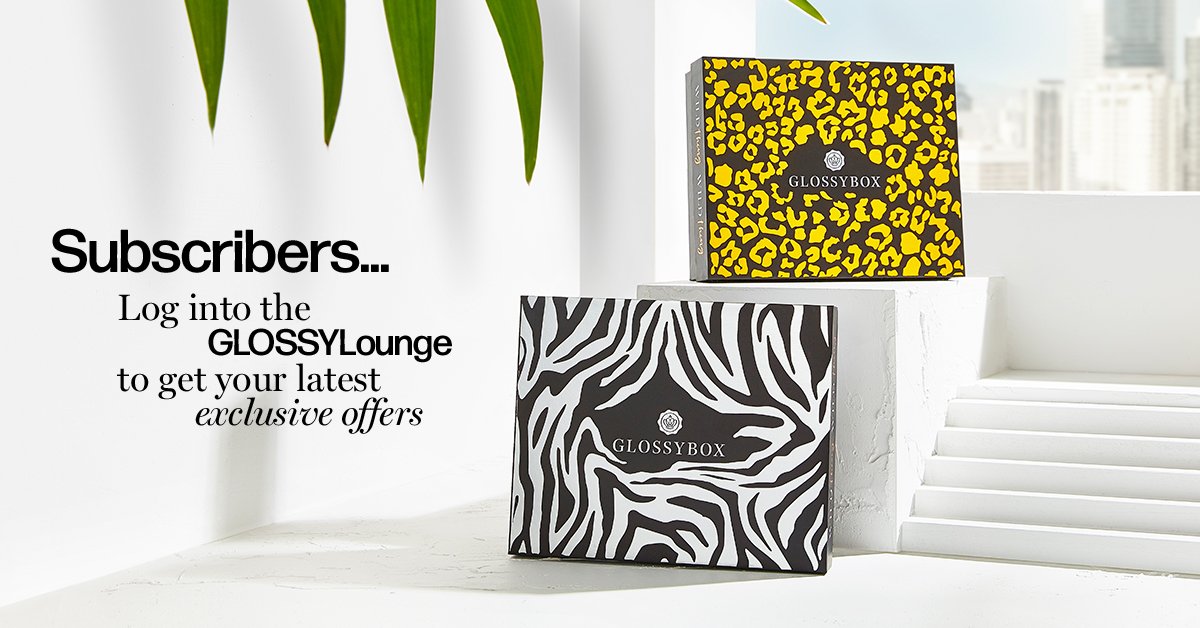 As always, there are loads of offers and competitions waiting for you in The GLOSSY Lounge. Until the 14th of May, enjoy exclusive discounts on Foreo, SportFX and more!
On the 15th, we'll be introducing a brand new selection of discounts from must-have beauty, fashion and lifestyle brands! To enjoy the VIP experience, simply log into your subscriber account and shop the offers.
4. Our Facebook Live
With the current situation, we are unable to film our Facebook Live as normal. However, we'll still share an unboxing video with your across our social channels to talk you through all of the standout products in our 'Wild Thing' May GLOSSYBOX and share our insider tips!
5. Download This Phone Wallpaper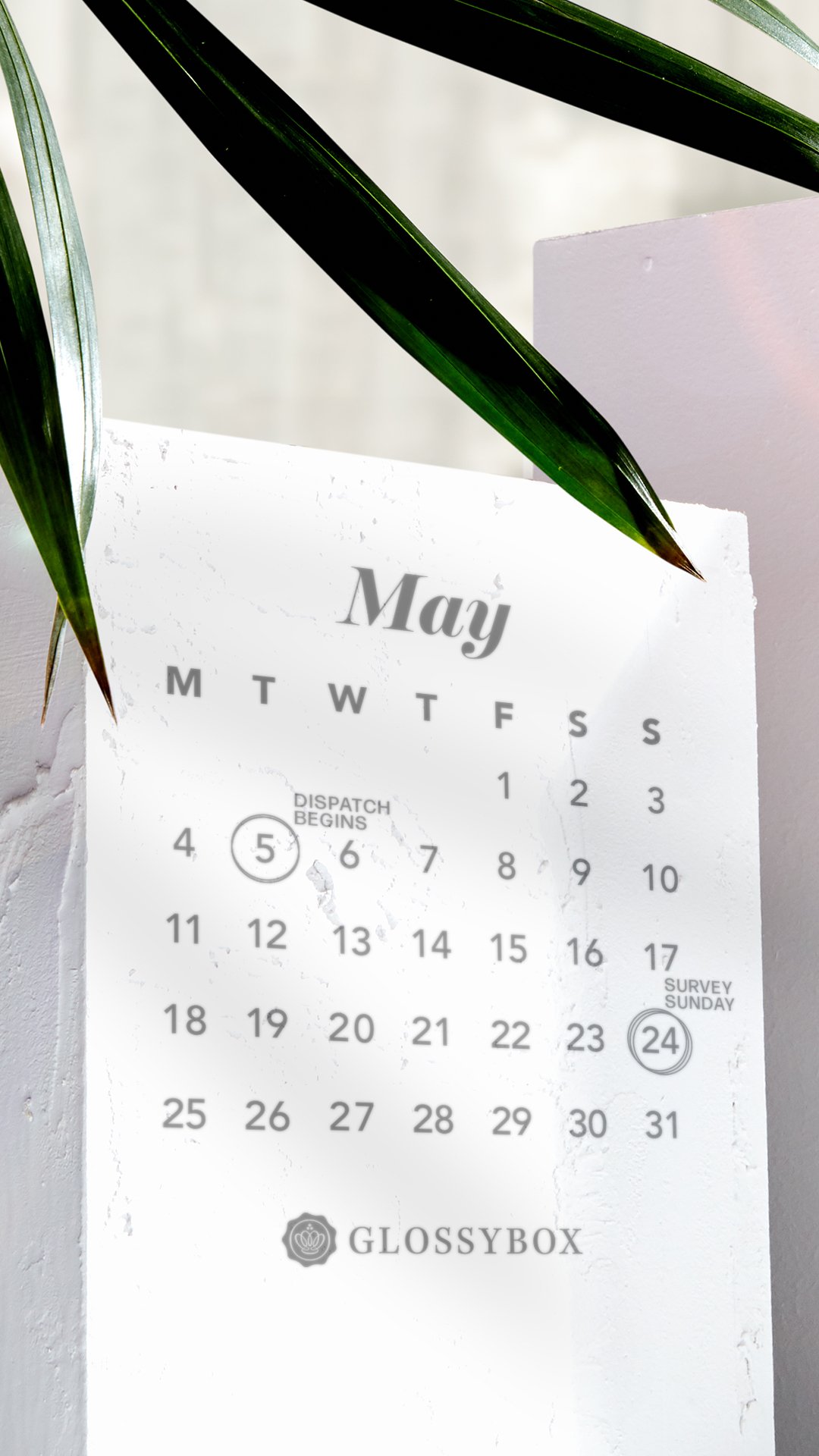 If you're on a mobile phone, just press down on the image until the options menu pops-up and select 'download image'. If you're on a computer, simply right-click on the image and select 'save image as' to download this gorgeous calendar.
Order Your 'Wild Thing' May GLOSSYBOX Now
Embrace your wild side with GLOSSYBOX's latest edit. Featuring five full-size products, this box will introduce you to an array of sassy beauty must-haves that make you feel fierce and free.