Let's face it, making the effort to look your best can be quite time-consuming and some days we'd rather just stay in bed. So, for the mornings when you hit the snooze button one too many times, we've found the best beauty hacks to help you get ready in five minutes or less. Here's how to cut down your beauty time without scrimping on style…
1. Use Your Lipstick As A Blusher
When time is tight, the best way to save a few minutes is to ask more of your products. A light pink lipstick or lip stain doubles brilliantly as a dewy blusher. Apply it as normal onto your lips, then dot the bullet onto the apples of your cheeks and pat it in to blend.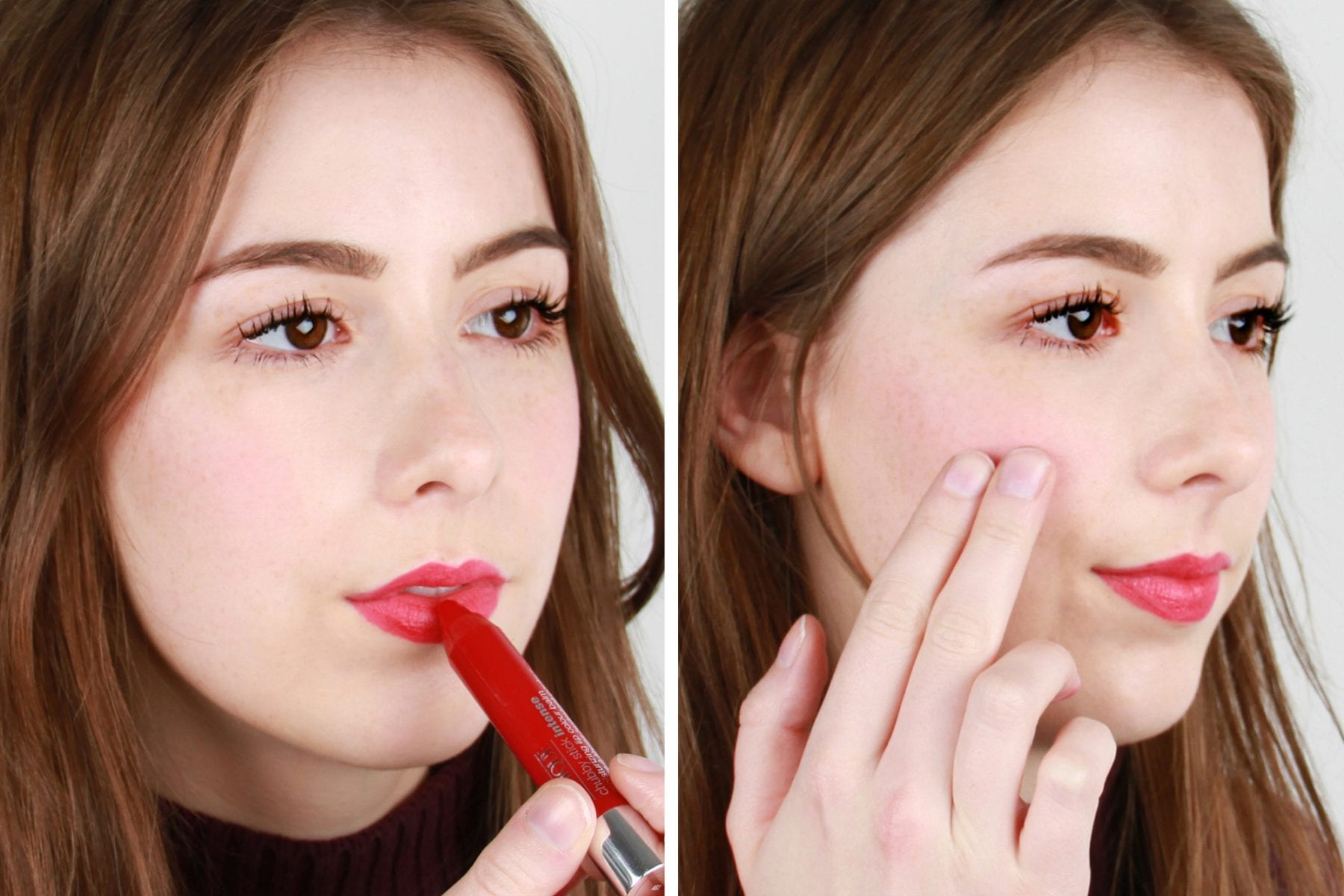 It's one of the best beauty hacks to achieve a healthy, rosy complexion without spending hours in front of the mirror!
2. Create Fuller-Looking Lashes By Tightlining
If you're a mascara pro, you no doubt use different wands and formulas to achieve varying effects. Speaking from experience, I have a large brush that adds volume and fullness, then a much thinner one to define and add length.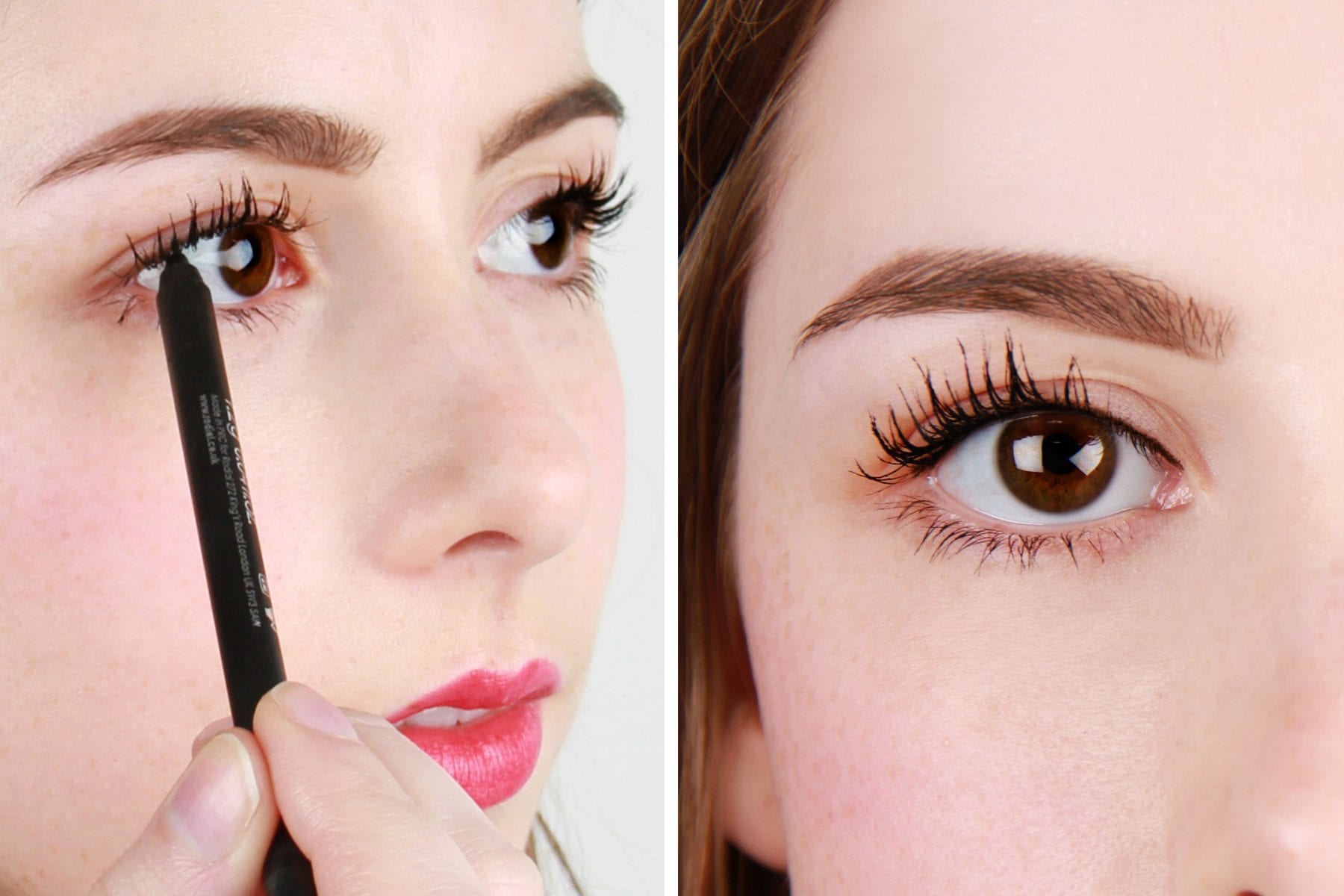 Of course, on days when you don't have time to be that meticulous, then you'll love this simple yet effective beauty hack: line the waterline of your upper lashes. It will make your lash line look thicker, add density and define your eyes – all without it looking like you're wearing eyeliner! Trust me, if you aren't tightlining yet, you need to start.
3. Mess Up Your Mascara On Purpose
Let's face it, when you're in a rush, there's nothing more annoying than messing up your mascara and wasting time trying to tidy it up. Well, I have great news: you don't need to!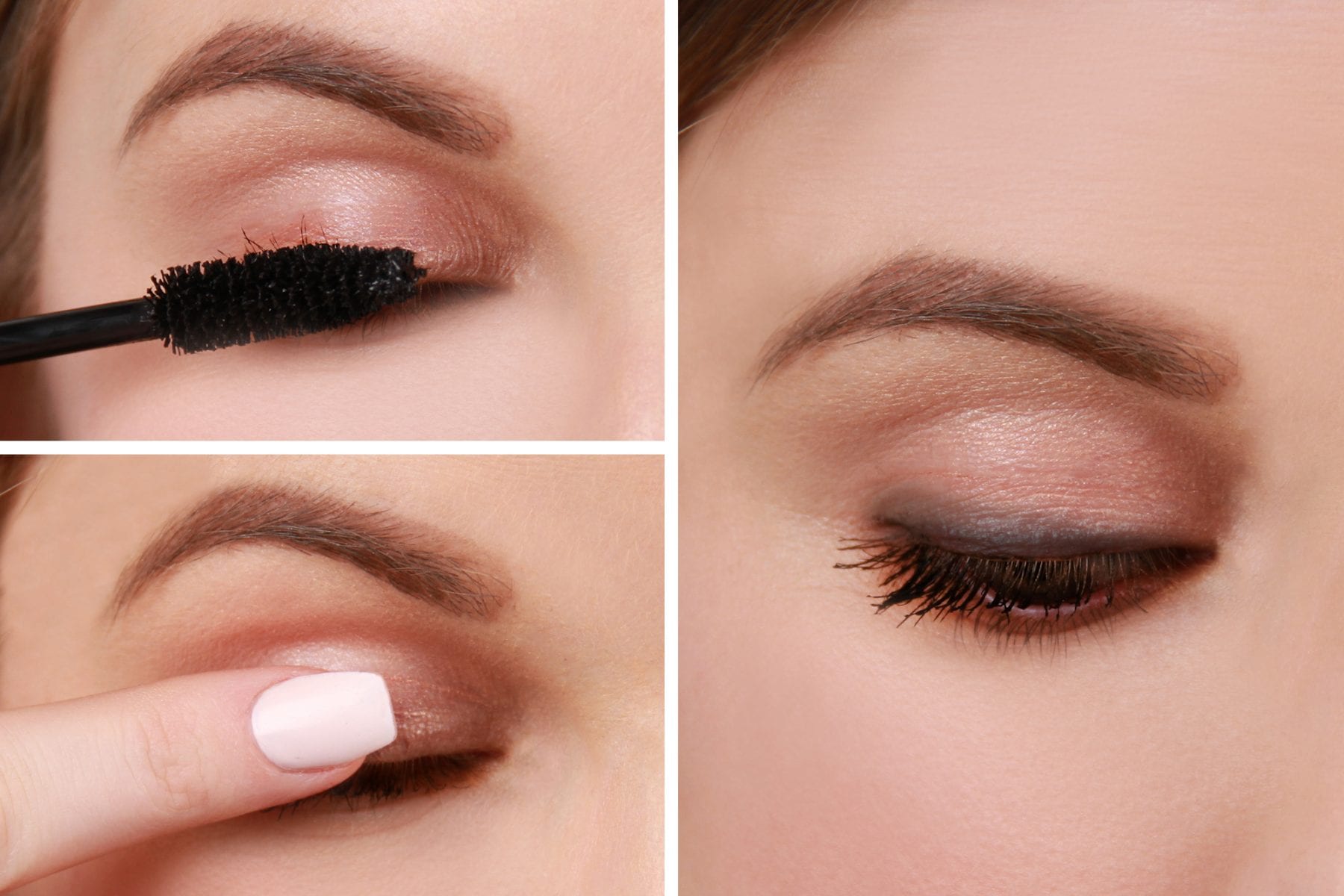 Instead, try blending it in. You see, if you gently blend it in using your fingertip, it will create a subtle smokey effect that actually looks pretty good.
4. Double-Time Your Lips
From lining and blotting to contouring and glossing, we all have our ways to make our pouts look fuller. Now though, you can half the time it takes you to achieve that plump look thanks to this hack.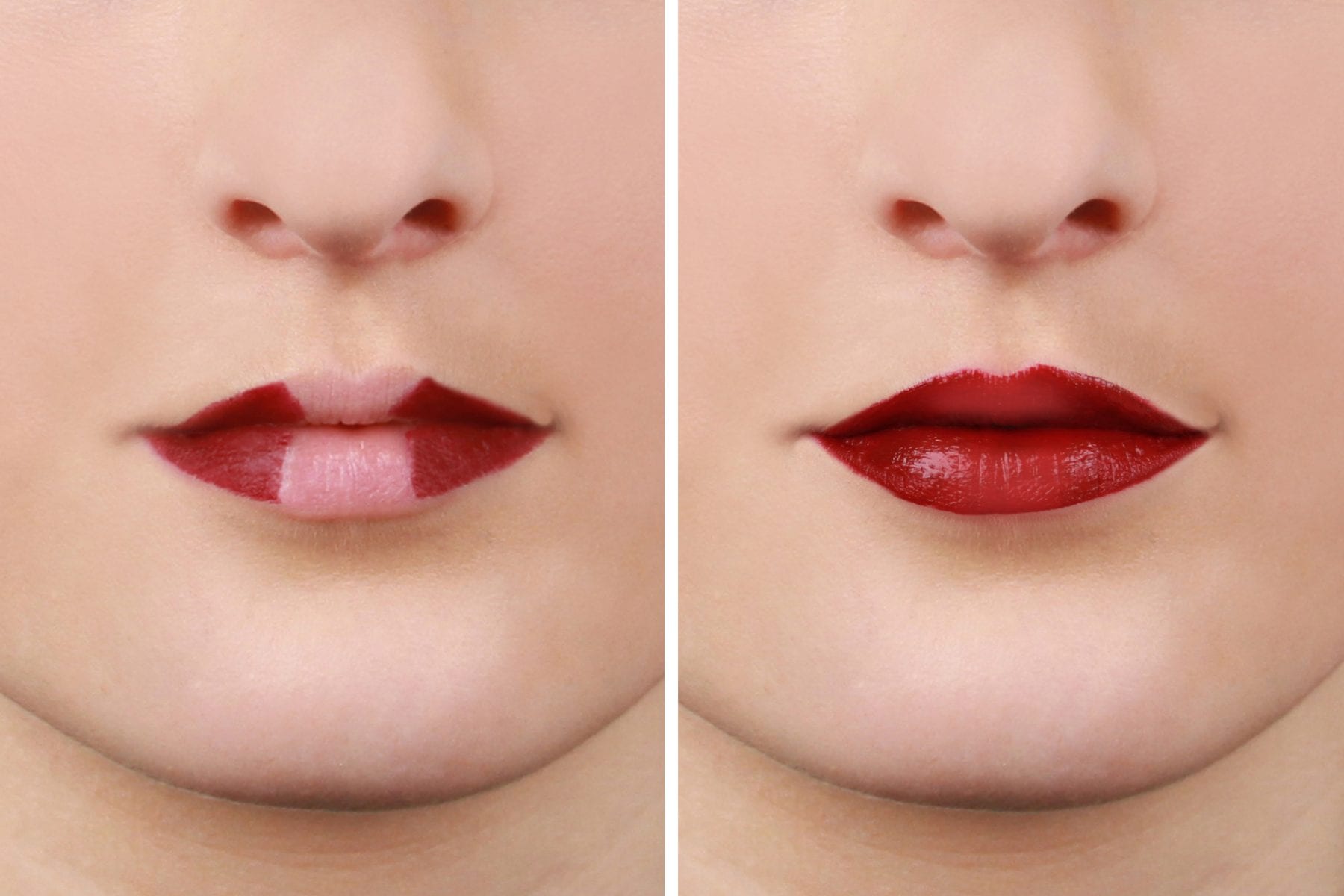 Use a darker lipstick on the outer corners of your mouth and a lighter one in the centre. Then, press your lips together to blend. It will instantly add volume.
5. The Contour Phone Trick
Never sure when to apply highlighter and contour? Here's a quick hack for you…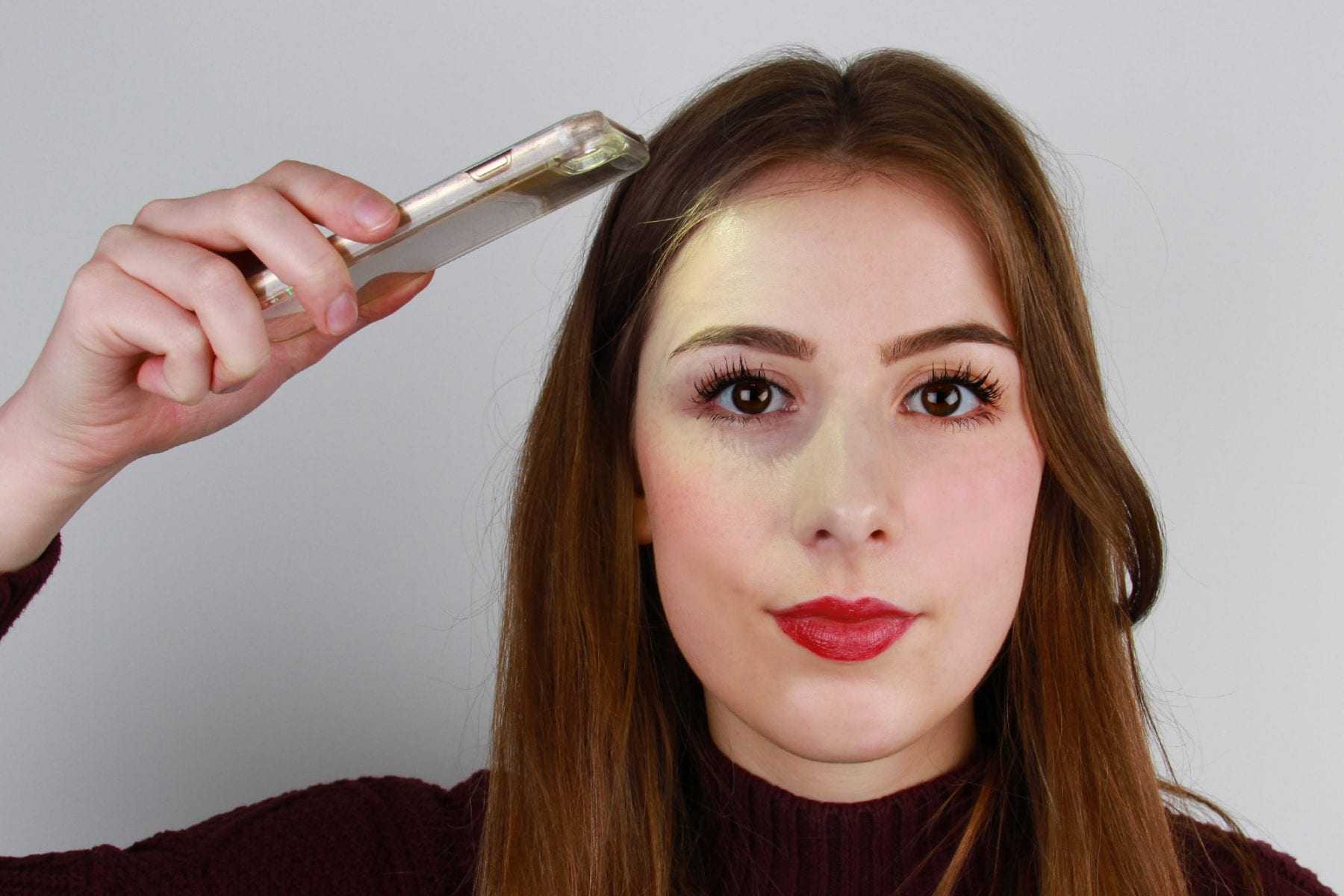 Turn your phone's torchlight on then hold it above your face. It will create a shadow just below your cheekbones, and light up the area above your cheekbones, around your eyes and below your brow bone. You then want to apply contour where the shadow is, and blend highlighter onto the areas that are lit up.
6. The Express Curl
Making straight her look curly in less than 2 minutes is impossible, right? Wrong!
All you need to do is tie your hair up in a loose ponytail (preferably with a crimp free hair bobble) and split it into two sections. You should then curl one section by wrapping it around a curling wand for about 20 seconds (or as long as it takes to hold the curl) then unraveling it.  Repeat with the other half. To finish the look, delicately remove the hair tie and comb your fingers through your tresses. You'll be left with beachy waves that run through the ends of your hair.
And there you have it, six of the best beauty hacks when you're under serious time pressure!
Subscribe To GLOSSYBOX
We deliver five incredible beauty products straight to your door every month, allowing you to discover the best makeup, skincare and haircare out there. What are you waiting for? Subscribe to GLOSSYBOX now!