From attention-grabbing eye looks to big, bold brows. Flawless complexions to red carpet-worthy hair. There are so many looks we've seen on the silver screen we would love to recreate. And with our February 'Timeless Treats' edit, we promise you can do exactly that! 
Coming to you in one of two elegant dual special design boxes, the five classic beauty products in this month's GLOSSYBOX are some of our all-time favourites.  
Including both iconic brand names and products that you'll never want to stray too far from your beauty bag, this month's edit will never go out of style! 
PLUS, we've got some incredible offers below from some of the fabulous brands in this month's box too!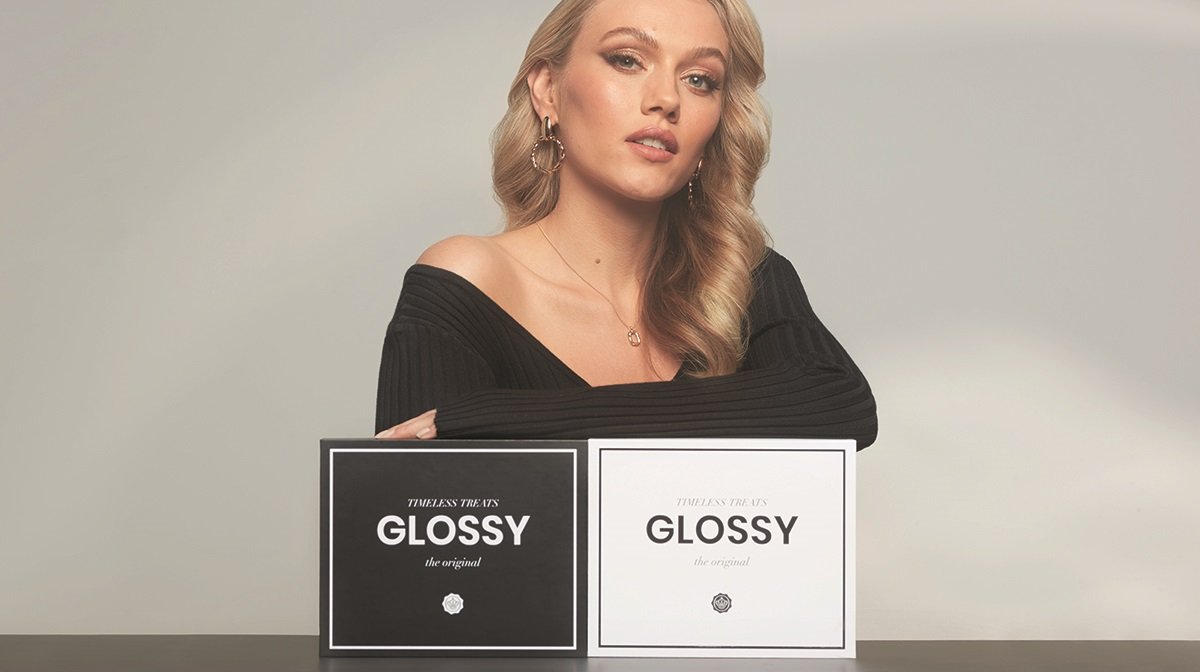 Everything In Our February 'Timeless Treats' GLOSSYBOX Revealed!
As you know, inside your 'Timeless Treats' edit, you'll find plenty of beauty treats inspired by some of our favourite beauty muses. It's a perfect line-up of the finest beauty buys worth over £65! 
But what exactly is inside…? We already sneak peeked the Rituals Cosmetics' The Ritual of Mehr Sparkling Hair & Body Mist and Illamasqua's Mini Liquid Eyeliner earlier in the month, but there are three more products for all Glossies to discover…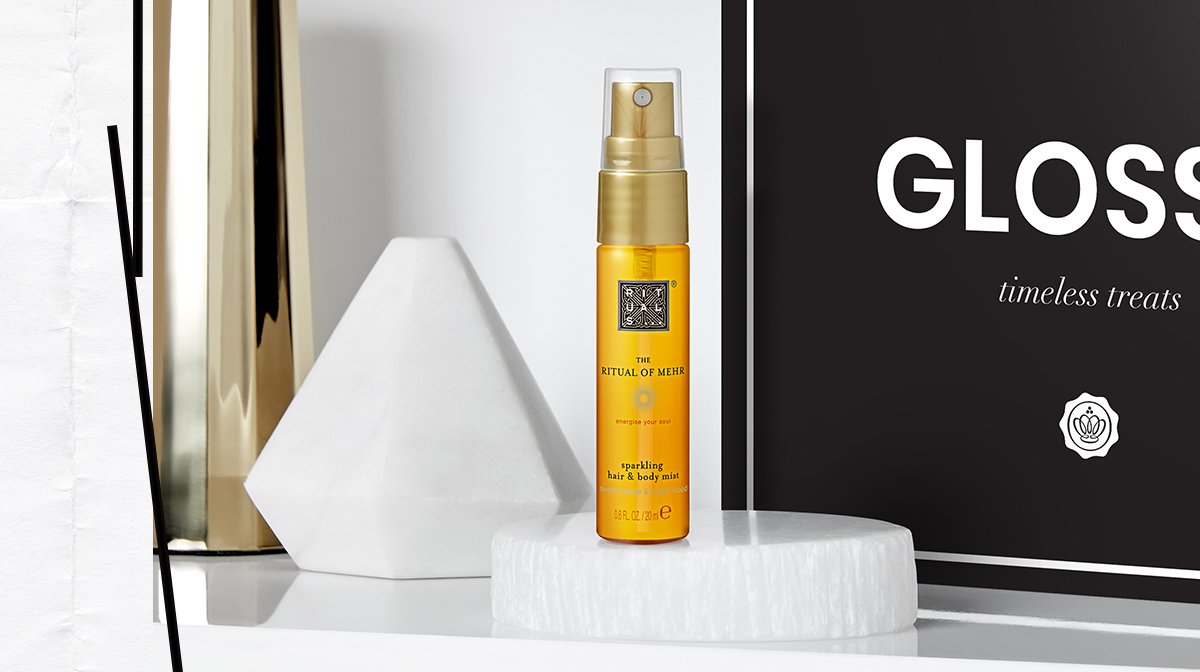 Rituals Cosmetics The Ritual of Mehr Sparkling Hair & Body Mist
Boost your mood and energise your soul with The Ritual of Mehr hair & body mist. Celebrating the joy that comes from the bold, bright energy of the sun, this timeless scent will leave you feeling full of life all day long. This elegant and mood-enhancing scent of sweet orange and cedarwood is perfect for fragrancing your hair, skin and surroundings. 
Want to know more? Have a read of our first February sneak peek blog!
Deluxe mini 20ml worth £5.90. Full size 50ml RRP £17.50* 
SAVE!!!
Get 20% off* on rituals.com! Valid until 31st March 2022, you can save when you shop! Just use code GBTT2022 at checkout when you're ready to purchase.
*This promotion cannot be used in combination with any other offers. The offer cannot be redeemed when purchasing a gift card.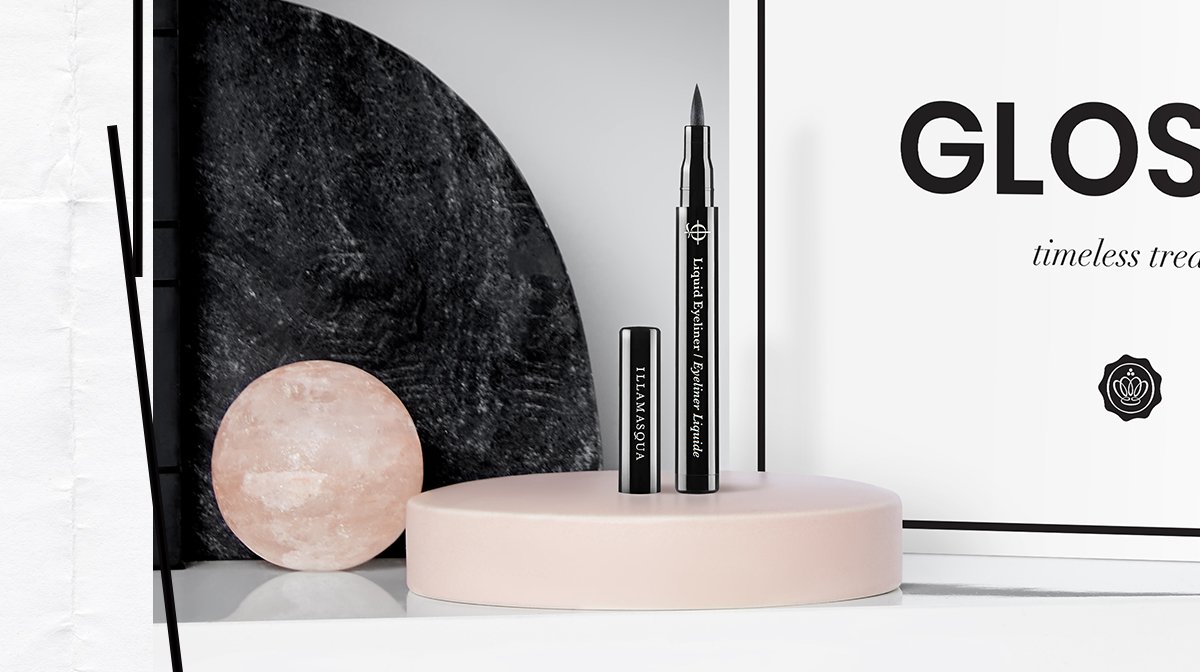 Illamasqua Mini Liquid Eyeliner 
Bold, eye-catching eye looks that'll never go out of fashion couldn't be easier with this liquid eyeliner pen. Creating sharp, colour-intense lines with ease, the unique formula of this liner is seriously smudge-proof. Meaning whether you've mastered an intricate eye look or fabulously feline flicks, your liner is staying put! 
Looking for more info on what's going to be your new fave liquid liner? Have a read of our February Illamasqua sneak peek blog!  
Deluxe mini worth £10. Full size RRP £21* 
SAVE!!!
Want to treat yourself to more Illamasqua bestsellers and save when you do so? From February 1st to February 28th 2022, you can get 20% off* across illamasqua.com, simply by using code GLOSSYBOX20 at checkout! (*exclusions may apply).
Or, if you're a subscriber and want to save 20% off, plus get an extra treat with your purchase too, head to the Glossy Lounge now to find out how!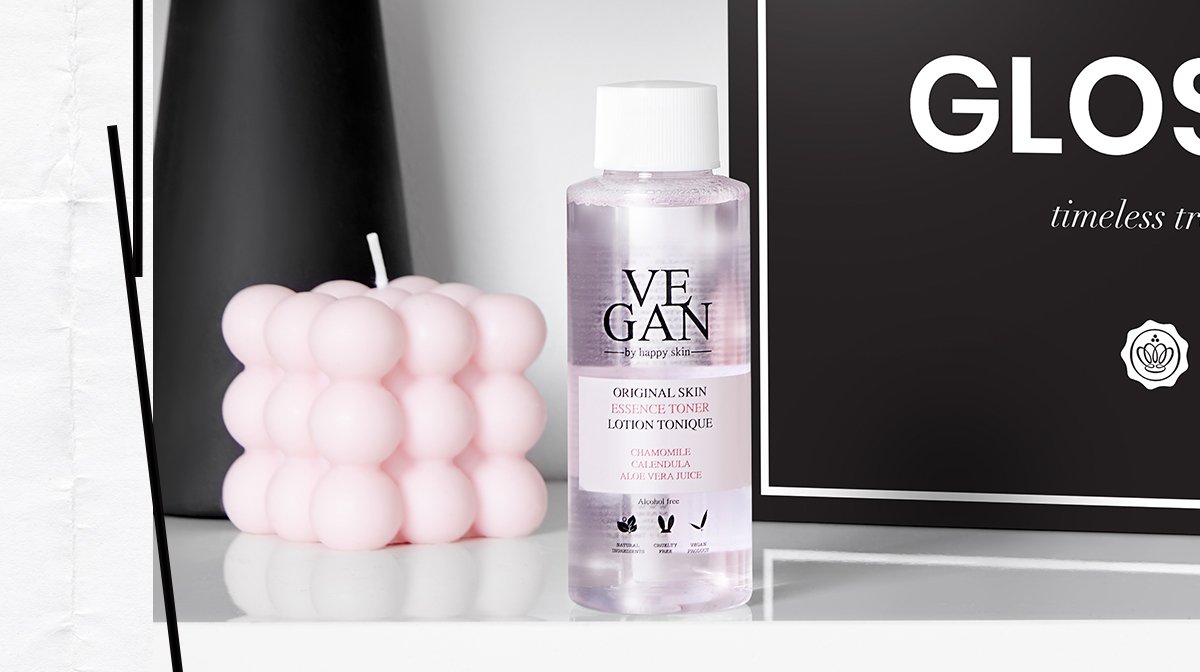 Vegan by Happy Skin Original Skin Essence Toner 
The toner your skincare routine has been longing for… This toner is the ideal skin balancer for use after cleansing! With natural super ingredients that are known for skin-soothing – including aloe vera juice, chamomile and calendula – this antioxidant-rich formula will make your skin feel softer as well as more nourished and calmed. 
RRP £34.99*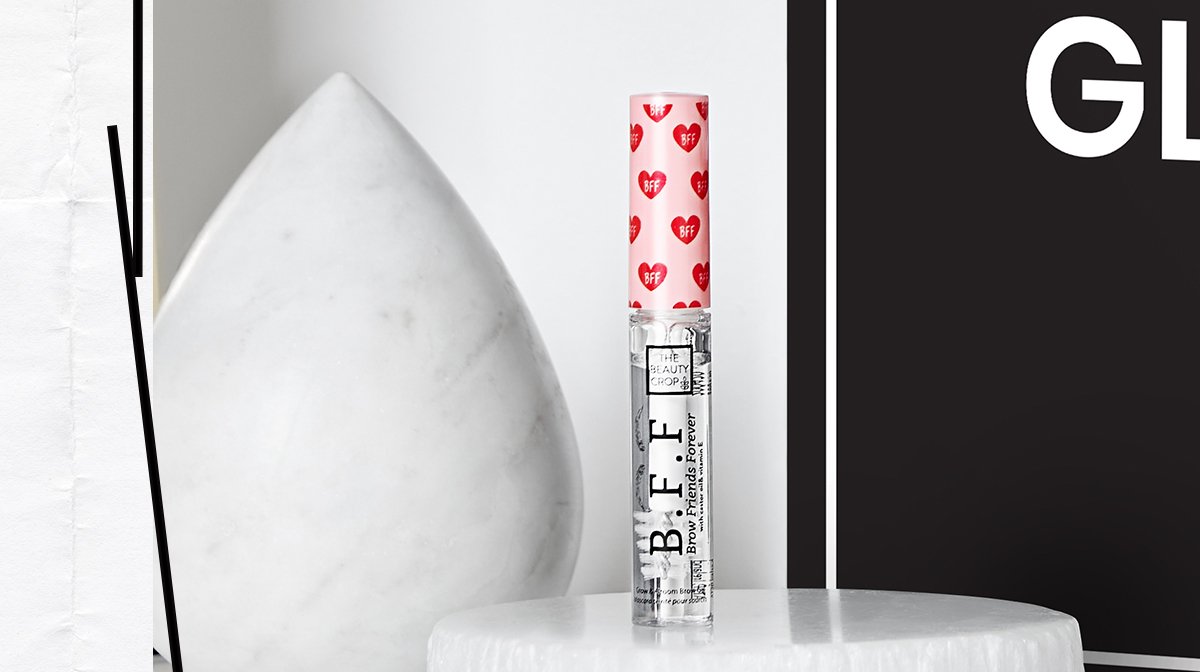 The Beauty Crop BFF Brow Mascara 
For big bushy brows that'll stand the test of time, this clear brow gel should be your go-to! Use alone or over your current favourite brow pencil or powder, applying in short upward strokes. Key ingredients in this gel are also fab for the health of your brows too. Castor oil contributes to your eyebrow hairs growing thicker and more lustrous, while vitamin E nourishes each hair strand to create volume. 
RRP £5*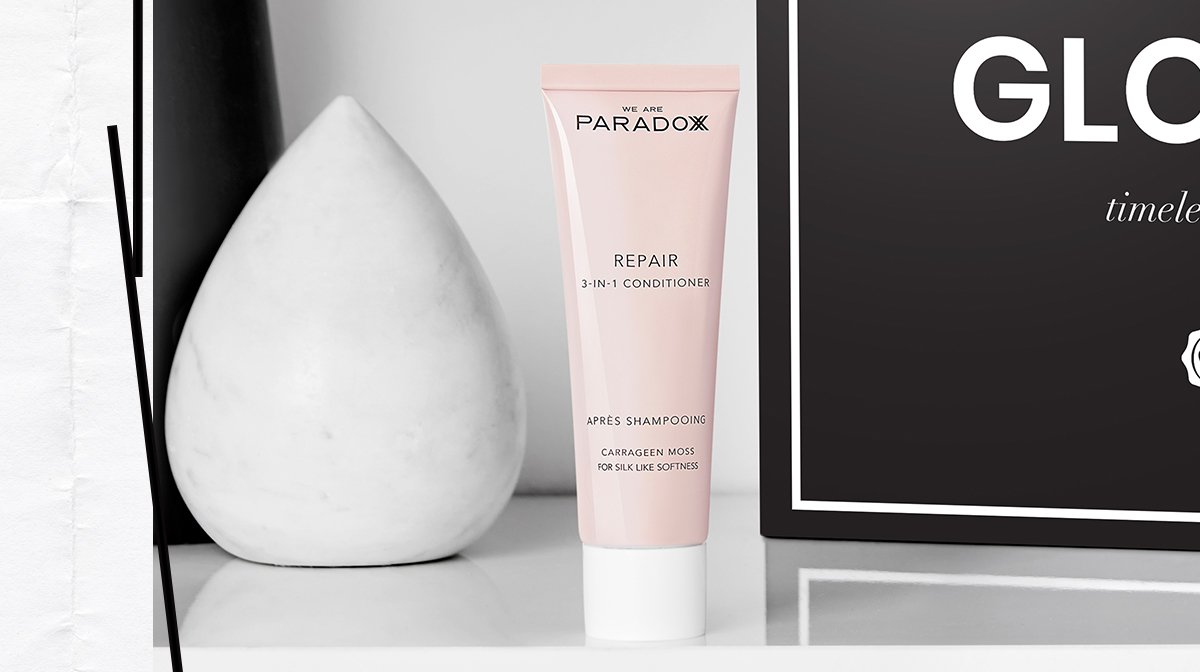 We Are Paradoxx Repair 3-in-1 Conditioner 
Luscious locks are a must in any elegant beauty look and this Repair 3-in-1 Conditioner is a hair hero you need to know about.  As a conditioner, it works instantly to detangle, soften and repair damaged hair, while also acting as a nourishing hair mask and a finishing crème to banish frizz and flyaways. Your hair will have never felt so healthy, full and hydrated! 
Deluxe mini 50ml worth £10.50. Full size 250ml RRP £20*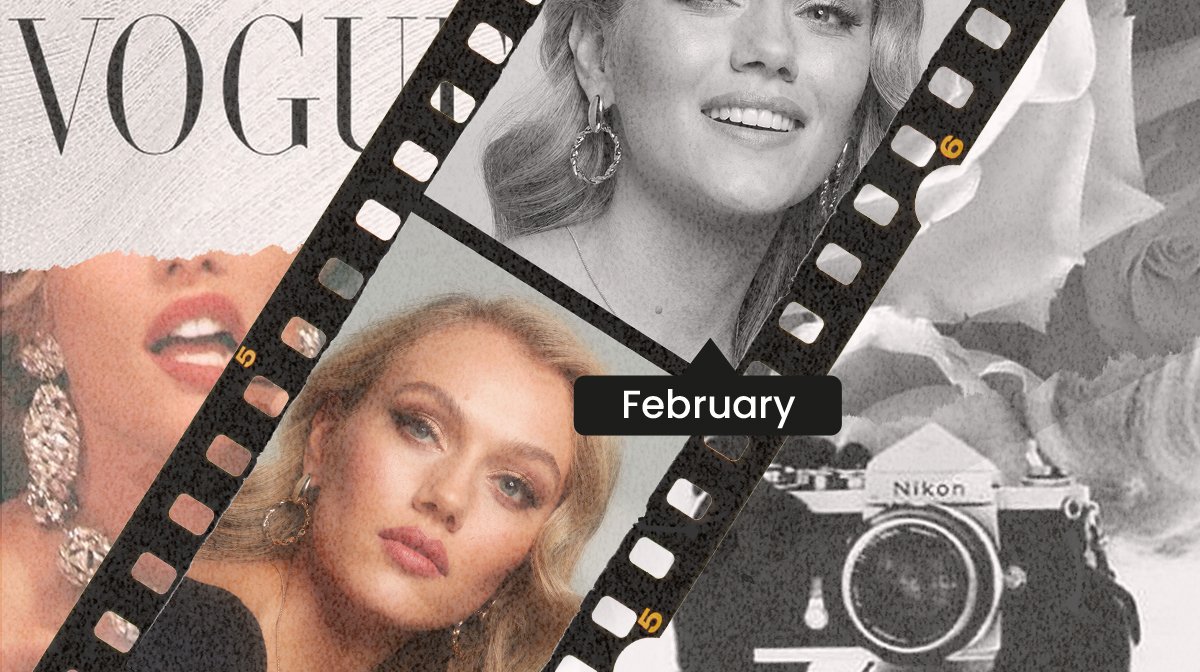 Glossies, Don't Forget About Our Digital Magazine!
As you know Glossies, we now have a digital magazine! Replacing our previous four-page physical product card, our new magazine is jam-packed with so much content, including shoppable articles, how-to tutorials and more exciting sneak peeks of our exciting future edits. 
Want to give it a read? Either scan the QR code in your box this month or head to the Glossy Lounge to read it right now! 
Subscribe Now!
Want these products for yourself, and want to read our subscriber-exclusive magazine? Sign up to GLOSSYBOX today! 
Once signed up, you'll not only start receiving our monthly boxes, starting with our 'Timeless Treats' edit, you'll also get plenty of other benefits too. Glossy Credit, access to the Glossy Lounge and discounts on our Limited Editions and the GLOSSYBOX Skincare range… there's so much to take advantage of! 
Don't forget, as an avid blog reader, if you become a Glossy today you can get your first box for only £11, including delivery! Just use code 'GLOSSYBLOG' at checkout!