As colder temperatures arrive, along with harsh winds and the need for both central heating and steaming hot showers, our skin is about to take a hit. Because, unfortunately, all of these things don't lend themselves to a radiant complexion.
You may notice changes in your skin already, maybe dullness in your complexion or dryness and flaking here and there. As our skin changes through the seasons, we may need to make a few tweaks to our skincare regime… 
So, to help your skin look and feel its best, we've spoken to skincare expert Dr Julia Langford GP, Co-founder & Clinical Director at Face Dr to find out her five top winter skincare tips.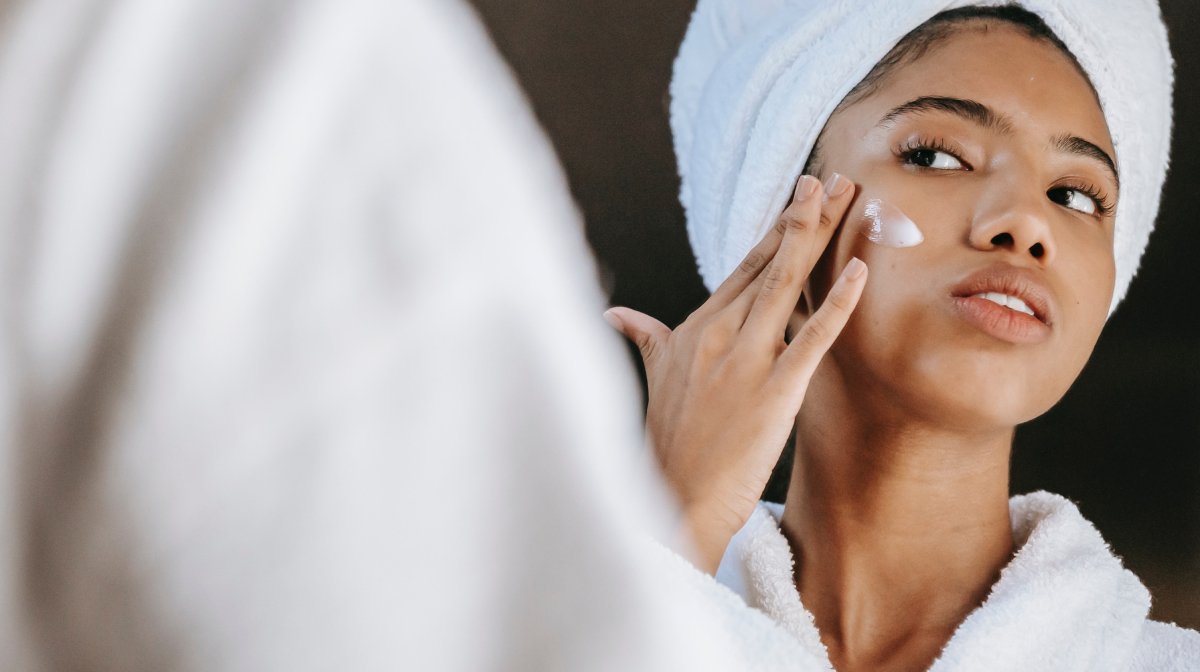 1. Protect
Although the days may be getting shorter, the sun in autumn and winter can be just as damaging to skin as the sun in the summer months. Therefore, wearing an SPF throughout the year is extremely important, as it keeps the skin protected from UVA and UVB light. 
Look out for SPFs that also protect from HEV and IRA rays, which come from electronic devices such as computers, laptops and mobile phones.
2. Hydrate
It's not uncommon to forget to drink as much water during the colder months – hot chocolates and warming cups of tea are much more appealing, we know. But it is important for our bodies to stay hydrated from the inside, out.
To give your body the hydration it needs whilst still staying warm, try drinking hot water with lemon. Lemon contains vitamin C, which is great for your skin as it can boost collagen whilst also acting as an antioxidant. Not only that, but it fights the signs of ageing skin.
3. Exfoliate
Using an exfoliator will help to promote the removal of any dead skin cells which in turn prevents your pores from getting clogged. It will also help to increase circulation, creating a smoother, more even-toned and brighter skin complexion. It is recommended that you exfoliate the skin more frequently during the winter months – twice a week should suffice.
4. Limit hot showers
Try to cut back on the amount and duration of any hot showers you have. Whilst a long hot shower seems the perfect solution when wanting to warm up, it can actually cause dehydration to your skin and strip away natural oils. Opt for warm showers, pat your skin dry gently when getting out and then apply creams which protect your skin barrier and aid hydration.
5. Treat
Take the time to treat your skin to at-home facials during the colder months. An at-home facial treatment is essential for your skin, whilst also being extremely beneficial to your well-being. There are many at-home facial masks and treatments available, for every skin concern – from acne-prone to oily to dry. Shop around and find what works best for you.
What Is Face Dr?
Face Dr offers free online skin consultations to clients across the UK, to help solve their skin problems and find confidence in their skin. Many people are more comfortable with a video consultation rather than walking into a skin clinic; it can be less daunting but it's also more convenient. And, not only is your first consultation free, so is all of the ongoing support and follow-up provided afterwards. 
Whether you want a complete overhaul of your skin regime, you're after a small addition or two to enhance your current routine, or you're starting entirely from scratch, Face Dr is sure to guide you in the right direction.
WIN With Face Dr
Subscribe To GLOSSYBOX
To receive five incredible hair, skin and makeup products straight to your door each month, subscribe to GLOSSYBOX today. As a Glossy, you'll also get access to a whole host of Glossy benefits including discounts on and priority access to our Limited Editions, 25% off GLOSSYBOX Skincare and the opportunity to earn Glossy Credit which you can spend on all of your favourite brands on lookfantastic!