As many of you will have seen, this month's box is themed around 'Under the Sea' with a shimmering special design instead of our classic pink box! So many of our Glossies are LOVING this month's design so we got our Ecommerce Manager and very talented nail artist, Amy Forsythe to create a dazzling nail look that matches this month's box. Amy used the brand new Under The Sea collection from Barry M – a perfect fit for our theme!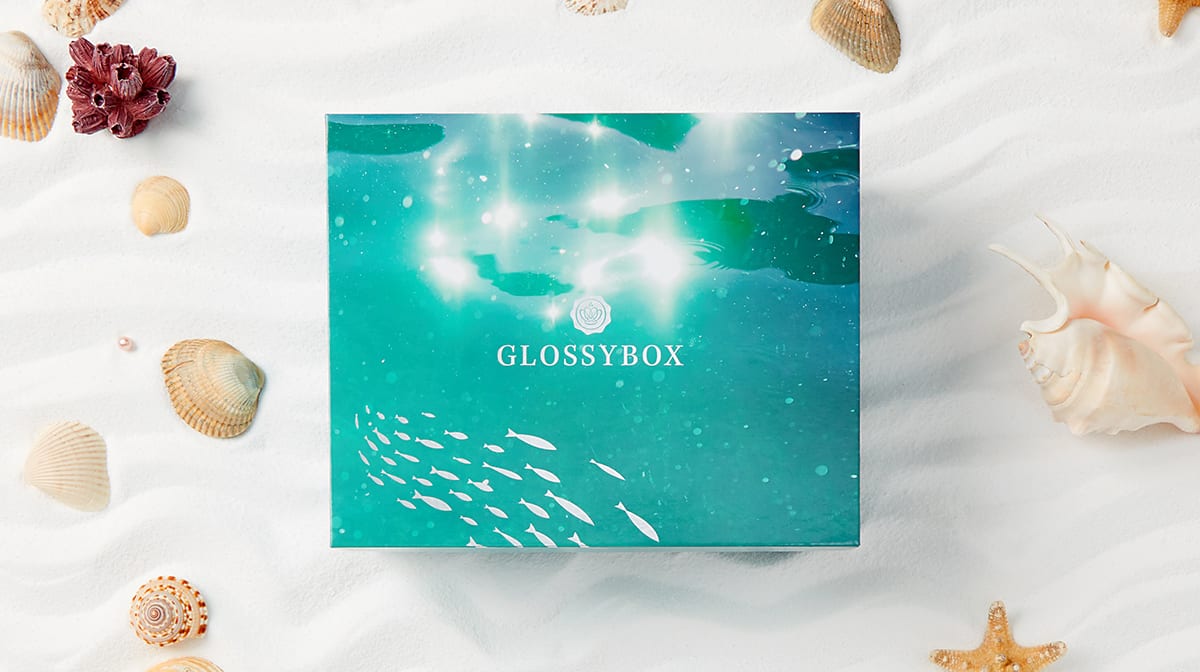 Firstly, to prep her hands, Amy used the Crabtree & Evelyn La Source Hand Scrub to exfoliate away dead skin cells. The salt crystals gently exfoliate your hands for instantly renewed and younger looking skin. What's more, the scrub is infused with antioxidant-rich green seaweed extracts and blue sea kale so it's a perfect fit for our Under The Sea theme this month.
Another must-have for any nail art lover has to be the Crabtree & Evelyn La Source Nail & Cuticle Therapy. The Shea butter in the formula softens your cuticles, promotes strong nails and prevents breakage!
Now, onto the nail tutorial…
1. Prep your nails with a clear base coat of your choice!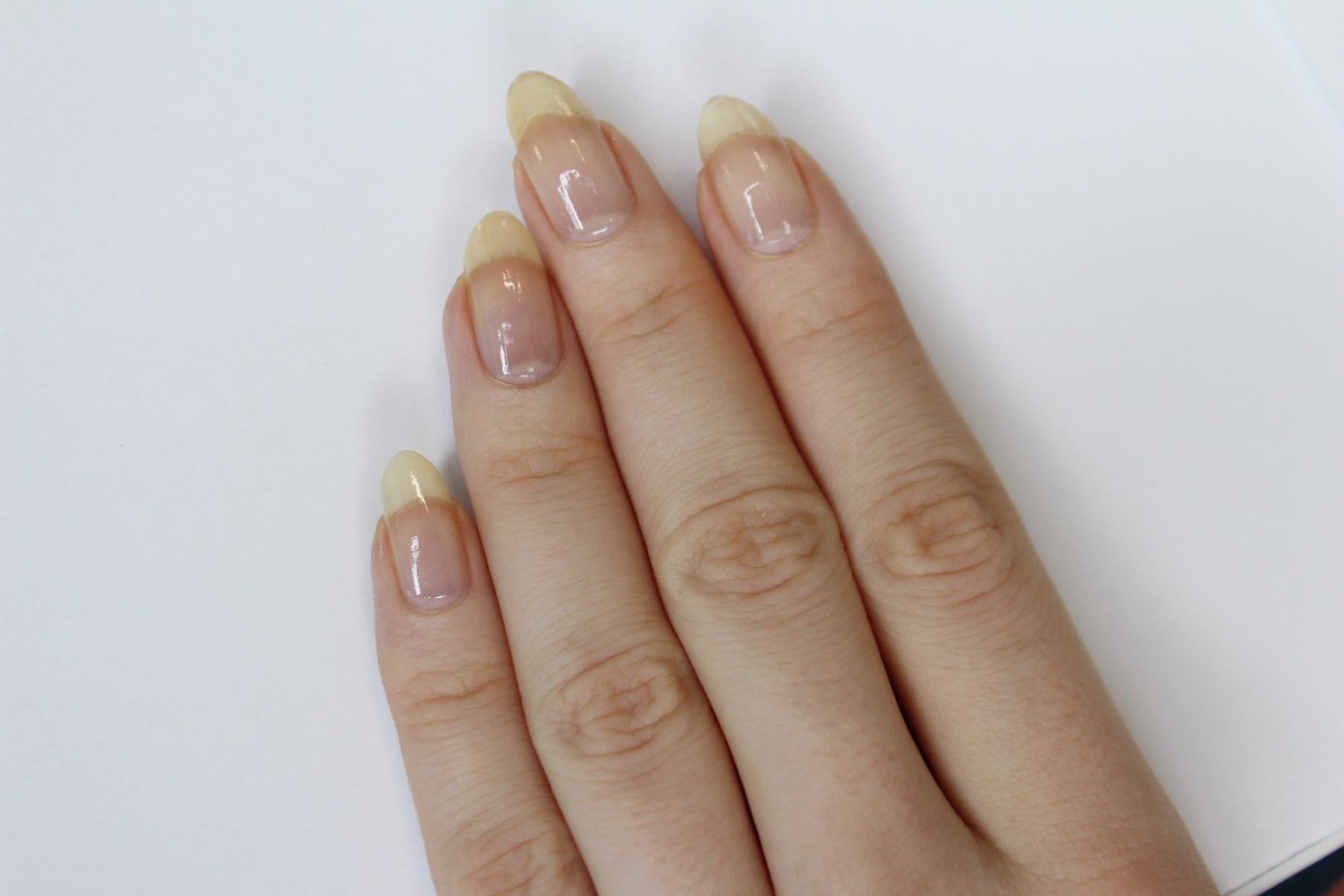 2. Add a dark base colour and use as a canvas to paint onto and helps the reflective pigments pop!
We used the Ciaté 'Seas The Day' shade from their Geology collection that was inside our February GLOSSYBOX!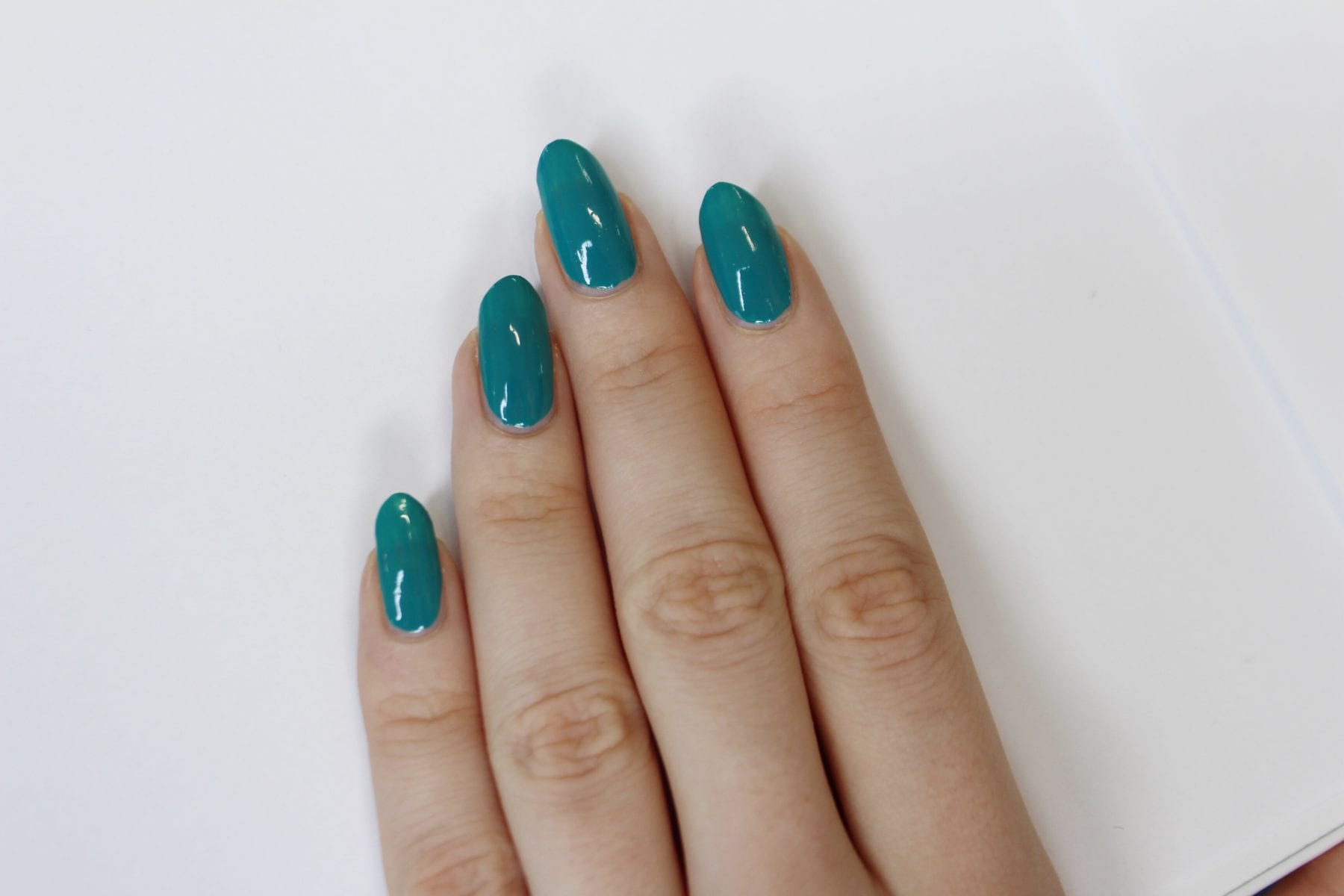 3. Make your nails shine like the sun dancing on the ocean with these reflective colours by Barry M! 
The Barry M 'Under the Sea' collection has 4 reflective shades in it that will have your nails glistening from every angle: switch between Angelfish, Jellyfish, Butterflyfish and Pinktail.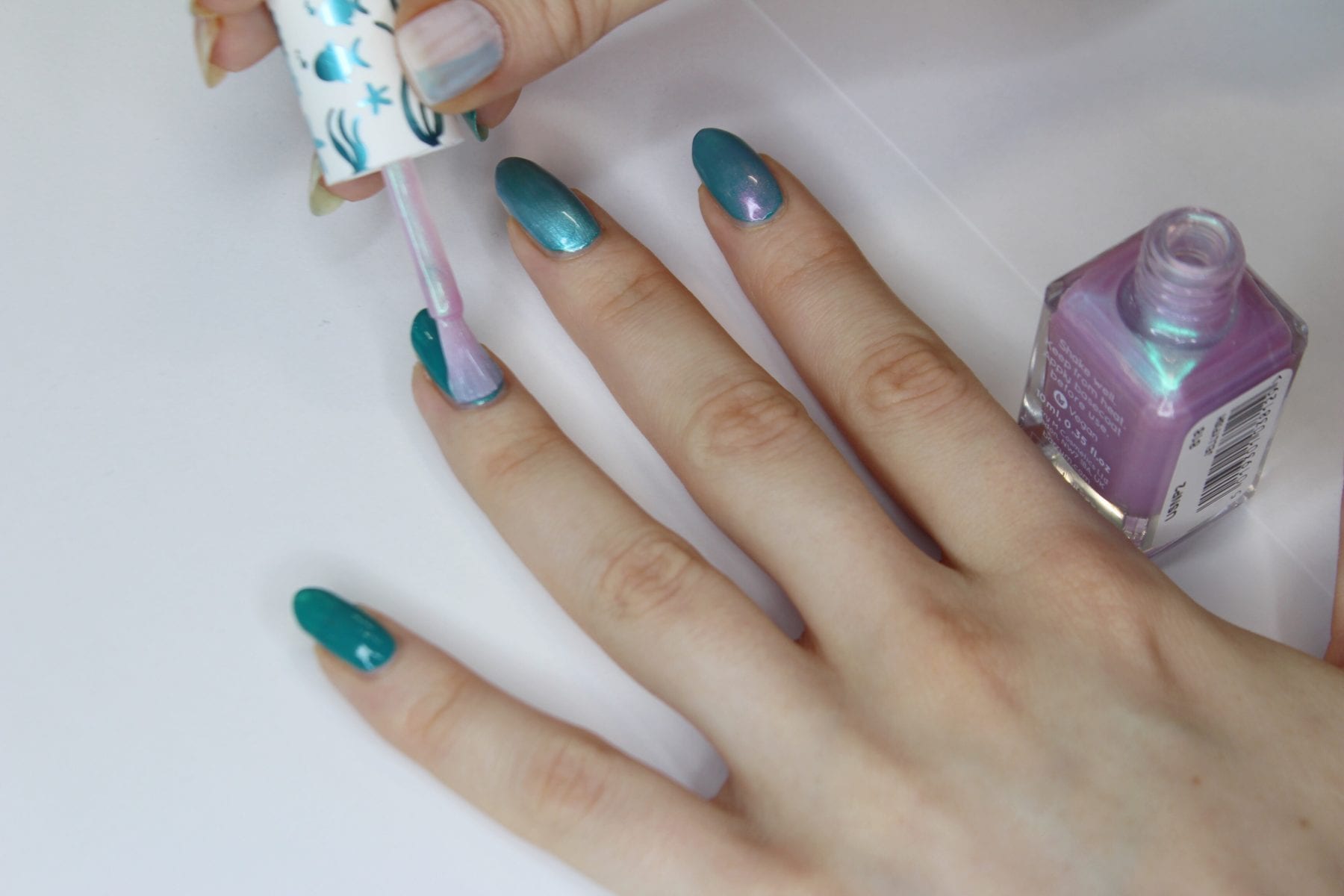 4. Mer-mazing scales
Sometimes when doing nail art you find yourself using weird and wonderful objects to create some incredible effects. To create the fish scale effect, Amy used a garlic clove bag! Amy applied white nail varnish to a small sponge and dabbed it onto the nail very lightly.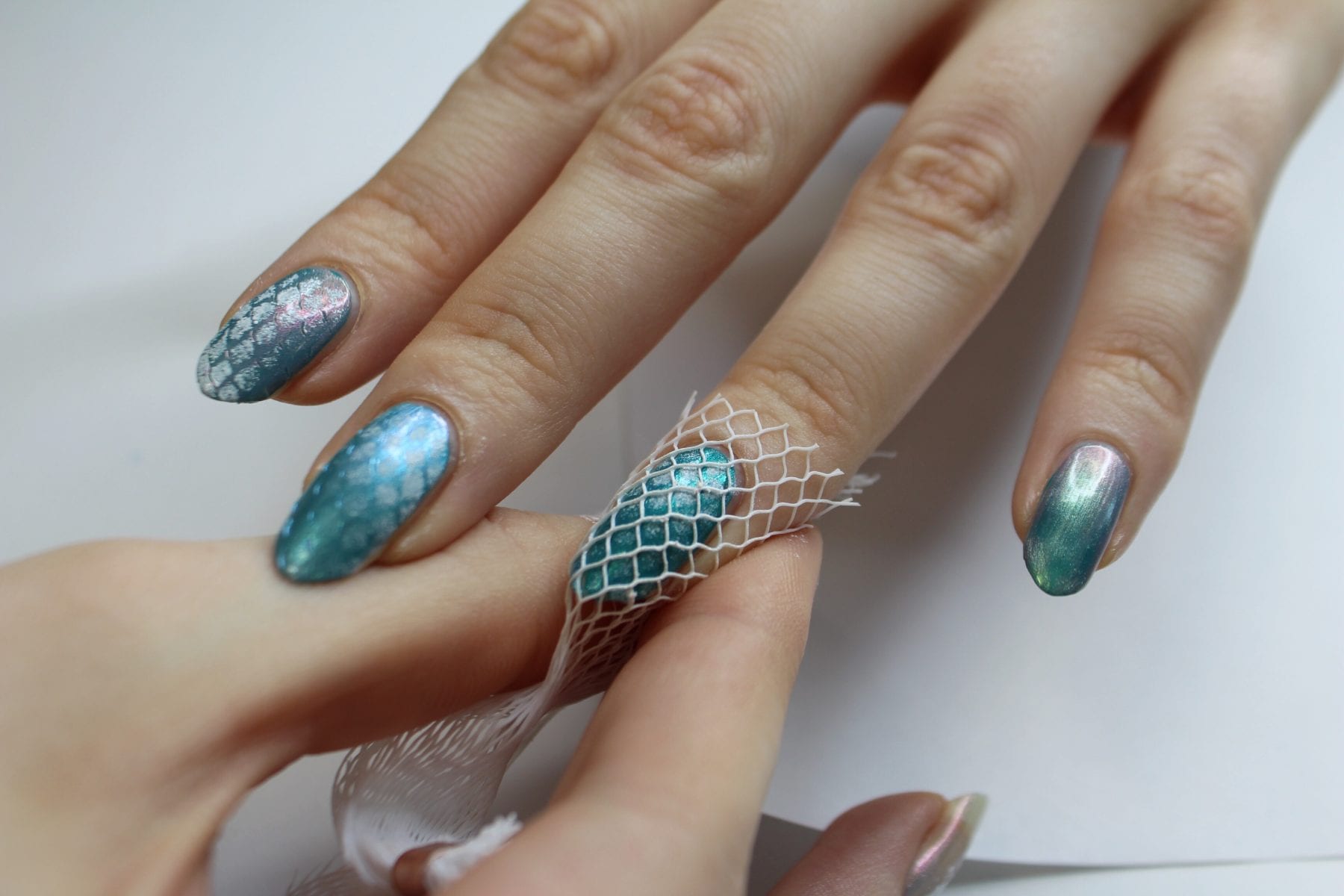 5. Add a touch of class with pearls! 
When the top coat is still tacky, apply some decorative nail pears, no glue needed! If you're struggling, take a tiny dot of blue tac on the end of a pen or pencil and use that to pick up the pearls and dot them on.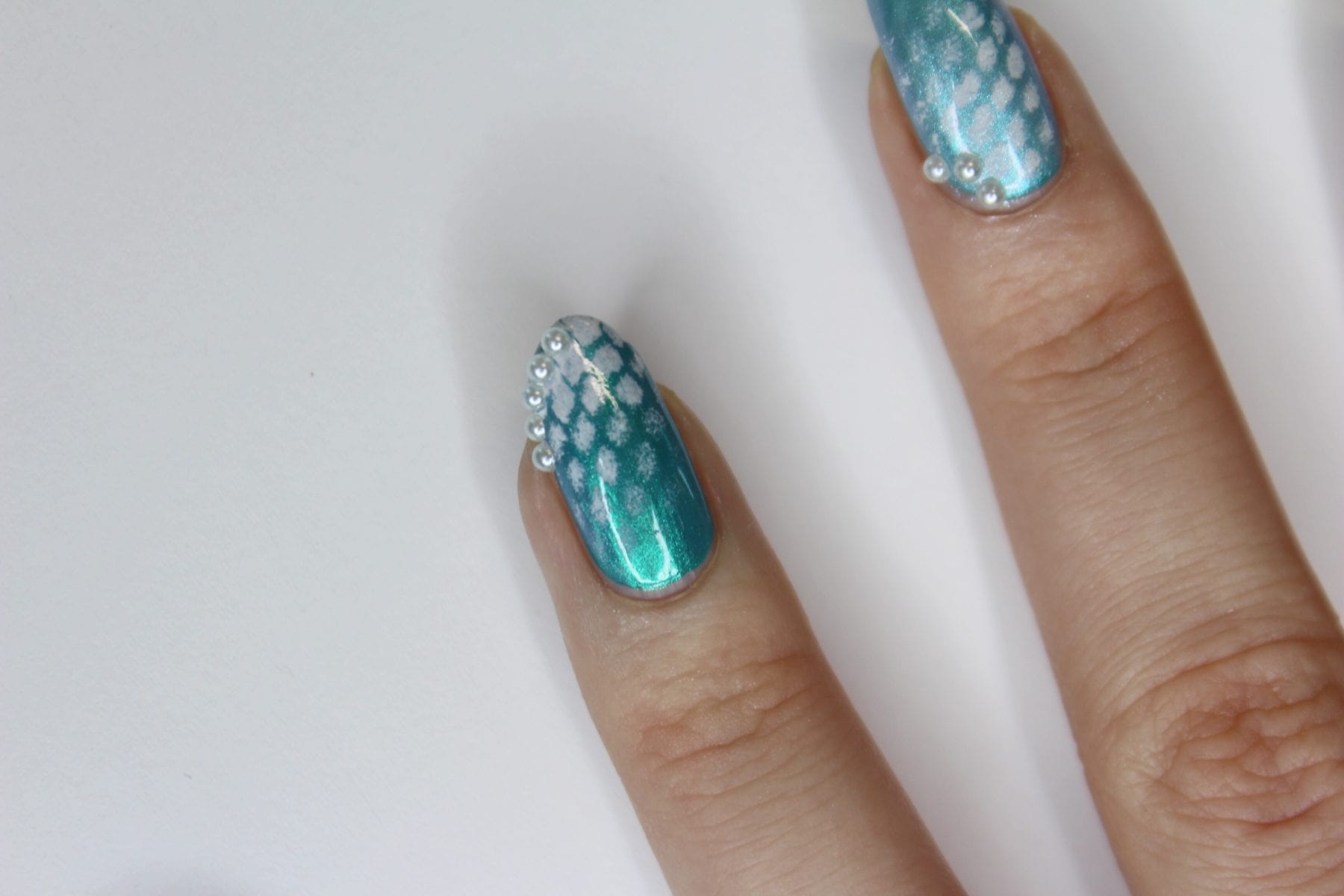 6. Show them off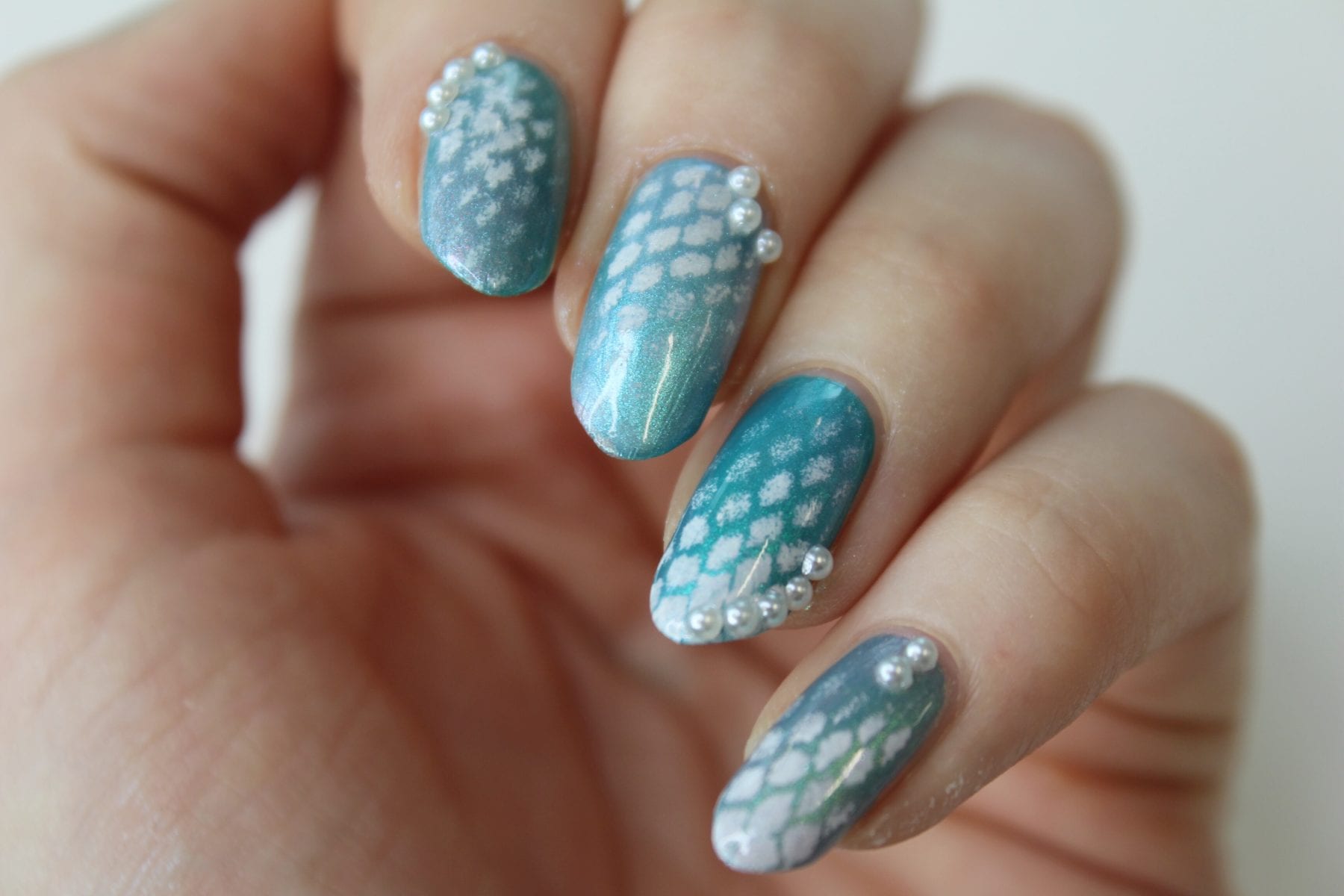 Finally, Amy dived into her GLOSSYBOX and used the Crabtree & Evelyn La Source Ultra-Moisturising Hand Therapy to make sure her hands are pampered and nourished. This ocean-enriched hand cream features ocean ingredients that are rich in antioxidants. This amazing hand cream also includes the hydrating power of hyaluronic acid that works to improve the skin's natural moisture barrier.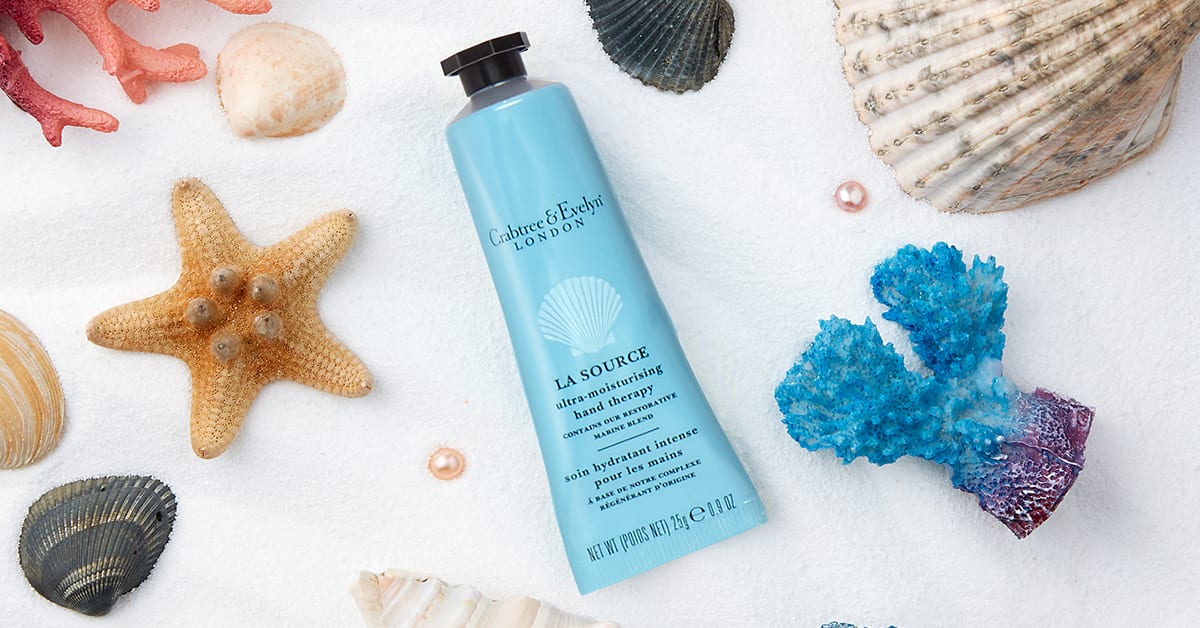 Fancy becoming the ultimate beach babe? Join us here to receive our latest beauty edit of 5 tropical treasures plus an extra treat delivered directly to your door, which may include the Crabtree & Evelyn La Source Ultra-Moisturising Hand Therapy.