Mascara, we just can't live without it! Its transformative powers can turn tired peepers into bright, gorgeous-looking eyes by adding volume, length and curl to your lashes – but only if you apply it correctly!
As you'll all receive the iconic Eyeko Black Magic Mascara this month, I thought I'd share a few top tips on how to apply mascara so you can achieve truly show-stopping eye looks. A few quick coats just aren't going to cut it…
How To Apply Mascara In Three Simple Steps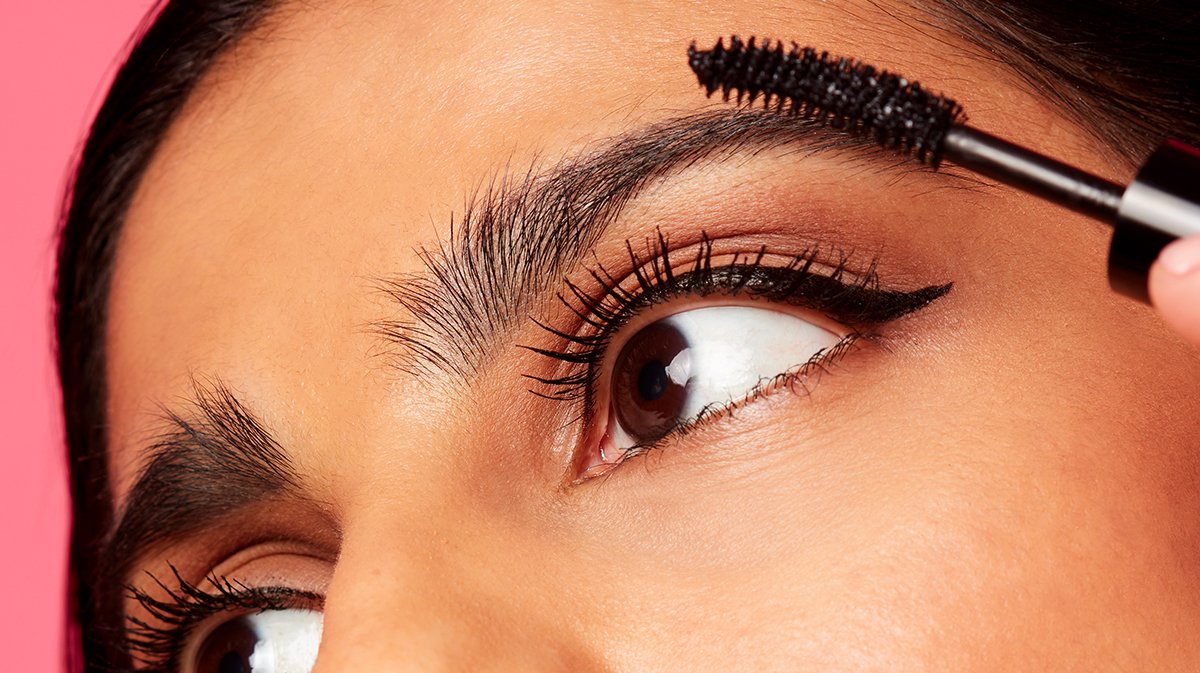 1. Curl Your Lashes
Regardless of how curly your mascara promises to make your lashes look, it's just good practice to use an eyelash curler first. It will make your lashes look even longer and your peepers even brighter.
You can check out our tutorial on how to use an eyelash curler here, but the gist is: place the curlers as close to the roots of your lashes as possible, hold the clamp down for 10 seconds, then gently release.
2. Apply Mascara
With so many different mascara heads on offer, it can be tempting to just expect the brush to do all of the work – but if you aren't using it properly, you won't achieve your desired effect.
The key is to place your wand at the root of your lashes, then wriggle the wand through your lashes in a zig-zag motion, working upwards from the root all the way to the tip. This will ensure that every lash from the inner to the outer corners is coated, and add some serious volume.
Insider Tip: Now this technique may sound a little odd (but no more so than the way you look standing with your mouth wide open) but, trust me, it can really make a difference to the way your mascara looks: tilt your head backward and look down slightly into your mirror as you apply your mascara. It allows you to get the most lift.
3. A Few Extra Tips For Your Bottom Lashes
Coating your bottom lashes should be a delicate affair. Start by holding the wand horizontally and applying a couple of coats, then turn the brush vertically and coat each lash individually. It will add length without making them look clumpy.
Insider Tip: If you find that your mascara smudges throughout the day, gently brush your finger over the tips of your lashes 20 seconds after having applied mascara. It will help it stay put all day long.
Topping Up Your Mascara
It can be tempting to add an extra coat or two of mascara at the end of the day if you're heading out and want to give your eye makeup a bit of a spruce. This can make your lashes look really clumpy, though. So, you should either remove your mascara and start from scratch, or use an eyelash curler to re-curl your lashes (just be careful not to pull off any lashes) and avoid retouching your mascara entirely.
Removing Your Mascara
If you want your lashes to look long and curly, you need to keep them healthy – and a big part of that is removing your mascara carefully. A gentle micellar water or gentle makeup remover will do the trick nicely. I love Avene's Gentle Eye Make-Up Remover.