In the spirit of Veganuary, we're celebrating the vegan lifestyle by relaunching our Limited Edition Vegan Box! Filled with 10 vegan makeup and beauty products from some of the best vegan beauty brands, this is a GLOSSYBOX with a difference.
Chloe Lloyd, The Model Diaries and Ianthe Rose all loved it! Check out their reactions here.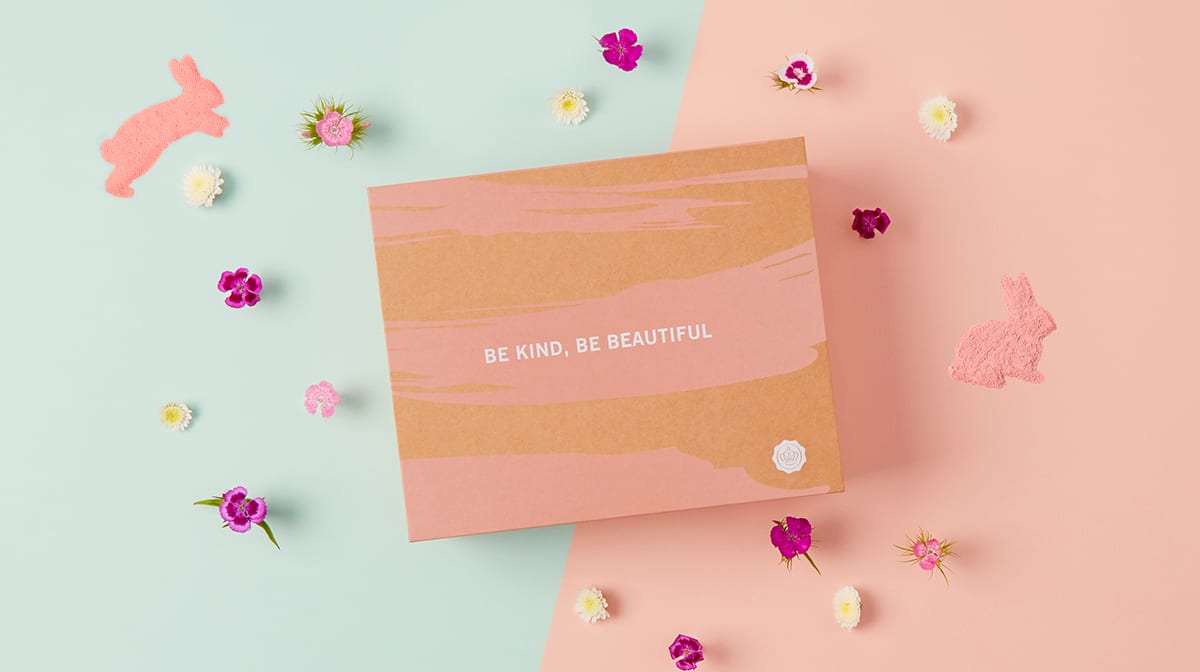 What Is Vegan Beauty?
Vegan beauty products do not contain any animal products, animal by-products, or animal derivatives. If you're interested in shopping for more cruelty-free, vegan and ethical products, give this blog a read.
Rest assured, every product inside this Limited Edition box is vegan friendly and cruelty-free.
Why have we created a vegan GLOSSYBOX?
As more and more beauty-lovers embrace the vegan lifestyle, we wanted to introduce all you Glossies to some show-stopping vegan makeup and beauty products.
According to the NPD Group, vegan beauty sales in the UK are up by 38% over the last year – and now it's time for you to embrace the movement too! I mean, Miley Cyrus, Ariana Grande and JLo have all made the switch, so why not give it a go?
What's Inside The Limited Edition GLOSSYBOX?
The perfect introduction to vegan beauty, this box includes award-winning A-list makeup, a professional salon saviour for your hair and a natural way to plump and smooth your lips. It is filled with 7 full-size and 3 deluxe-size products worth over £80! 
You'll get a range of incredible products, as well as a full-size vegan and cruelty-free Head & Hair Heal Masque from Maria Nila and a Lip Fudge Plumping Lip Conditioner from Tropic Skincare.
Experience the joys of vegan skincare, haircare and makeup with this exclusive GLOSSYBOX.
Buy The Vegan Limited Edition GLOSSYBOX Now
Order your Vegan Limited Edition box now! It's only £25 for subscribers and £30 for non-subscribers.