There isn't long to go now until the Generation GLOSSYBOX Limited Edition goes on sale! Featuring ten must-have beauty treats worth over £55, it is the perfect way of introducing any young teen to the trendiest makeup, skincare and cosmetics out there. 
Whilst I've already revealed the first five products (including Barry M, MUA and SHINE, as well as Elegant Touch and Eylure), it's time to introduce the next three. They make the perfect combination for a fun pamper night…
A Pampering Face Mask
It wouldn't be pamper night without a revitalising face mask! Luckily, we've got all those bases covered with the Oh K! Watermelon Sheet Mask.  
Why Your Teen Will Love It: 
It's so hydrating

: Formulated with watermelon and hyaluronic acid, this sheet mask provides the revitalising hydration hit every teen needs. 

 

It 

b

rightens

: Who doesn't love having bright, healthy skin? Full of vitamin C, the serum in this mask gives skin a bright, healthy glow. 

 
How To Make The Most Of This Mask 
Next time they have their friends over for a beauty night in, tell your teen to reach for this mask. All they need to do is apply the mask to their clean, makeup free face. They can then chat, chill or listen to music for 10 to 20 minutes, before peeling it off. They should then massage any excess serum into their skin. They'll love how refreshed their complexion will feel! 
An Indulgent Shower Gel
Of course, if your teen would rather enjoy a little me-time, then you can't beat a relaxing bath. To make the experience extra indulgent, our Generation GLOSSYBOX Limited Edition includes Imperial Leather's luxurious foaming body wash, Foamburst. 
Smell Like A Unicorn 
If you haven't heard of Foamburst, allow me to introduce you: it's a silky-smooth body wash with a formula that magically transforms into mounds of rich, creamy lather when you dispense it. Better yet, our Limited Edition features their incredible Unicorn Marshmallow fragrance.  
That's right! This amazing foaming body wash blends marshmallow extract with unicorn dust to make you feel like you're on top of a rainbow! To make the most of it, tell your teen to dispense a small amount into their palm, then glide it onto their skin to clean and nourish it.  
It's so much fun to use, leaves skin smelling luscious and feeling delicately cared for. What's not to love? 
A Retro Scrunchie
When I introduced you to our Generation GLOSSYBOX Limited Edition I promised you the latest trends – and we've delivered! Nestled within is a stylish and retro 90s-inspired scrunchie!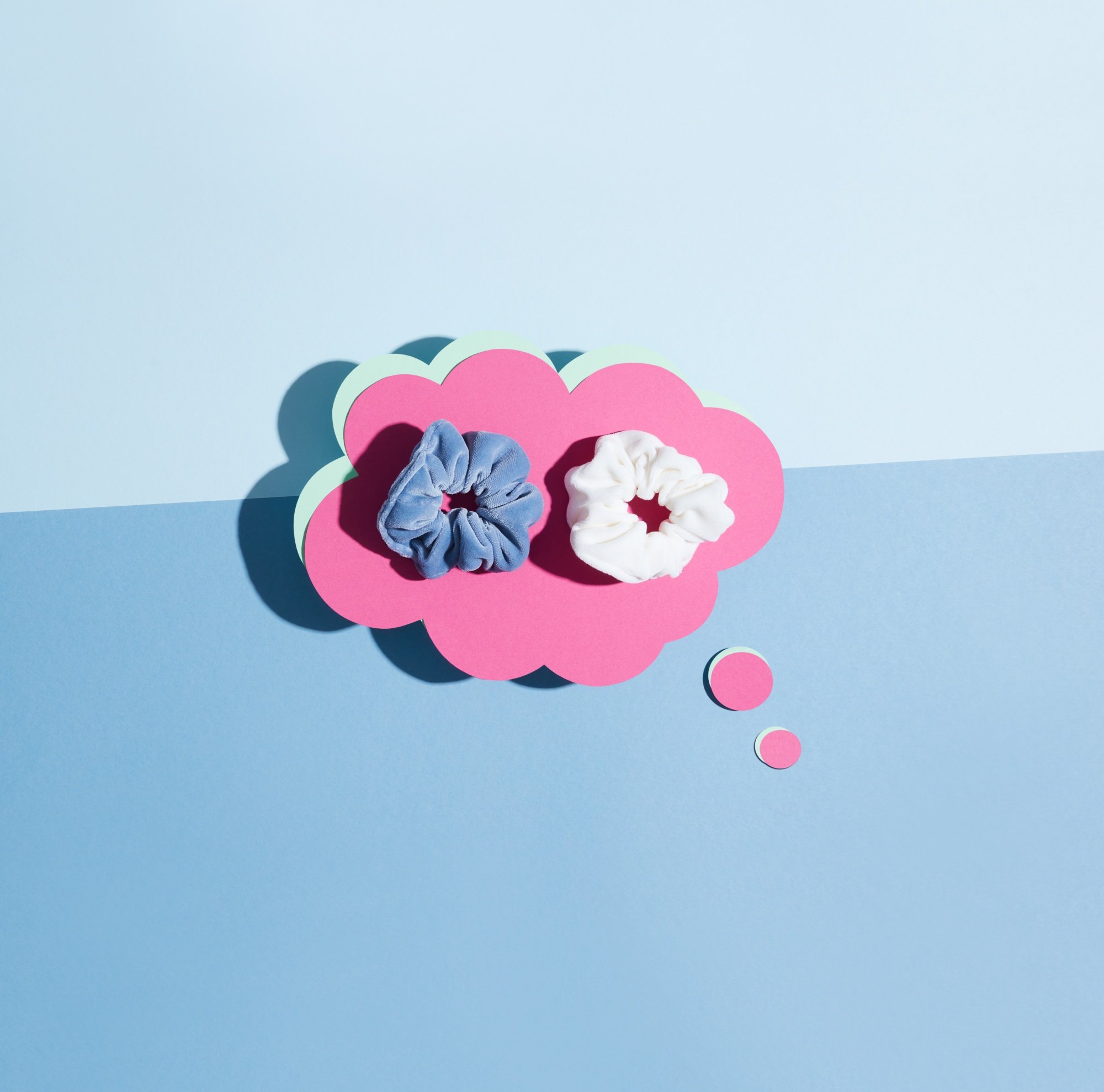 Jazz Up Your Hairstyle 
The perfect accessory to jazz up any look, this scrunchie is made from high-quality velvet and can be used to create so many different hairstyles: 
A loose ponytail: Pull the hair back into a 

medium-height ponytail and tie it loosely using the scrunchie (2 or 3 twists should do the trick!).

 

A messy bun: Gather your hair into a messy bun. Then, slide your scrunchie around the top of the bun so that its sits at the base and tie it to keep your hair in place.

 

A trendy French braid: Plait your hair to the side, then secure it with your scrunchie at the bottom. 

 

A top knot: Gather the hair at the top of your head and tie it up using your scrunchie, ensuring to leave half of your tresses down.

 
Your teen will love how gentle it is on their hair too. It won't cause any kinks or breakage! To treat them to this accessory and the other two incredible products mentioned above, don't forget to order your Generation GLOSSYBOX Limited Edition. 
How 
To
 Purchase 
The
Box
This Limited Edition will go on sale on Thursday, 3rd of September at 9am for subscribers and at 12pm-lunchtime that same day for non-subscribers. It costs £15 (+P&P) for subscribers and £22 (including P&P) for non-subscribers.  
If you aren't a Glossy yet, you can sign up to our waiting list to receive updates on this Limited Edition and all our upcoming Limited Edition boxes. 
More Product Reveals 
To
 Come
I'll be unveiling the final two products that are nestled inside our Generation GLOSSYBOX Limited Edition on our blog and across our social channels. Keep an eye out for more product reveals!
In the meantime, you can read about the first five below:
Subscribe 
For
 Priority Access 
And
An
 Exclusive Discount
Our Limited Editions always sell out fast (don't say we didn't warn you!). To avoid missing out, become a GLOSSYBOX subscriber and get priority access. As a Glossy, you'll also receive an exclusive discount!