Beauty collagen powder is the latest trending beauty supplement, but can it really give you healthier-looking hair, skin and nails? I tried it out for a month and here's what happened…
What Is Collagen And Why Does My Body Need it?
First things first, what is collagen? The largest and most abundant protein in the body, collagen is full of amino acids that help your body to form the connective tissue in your skin, hair and nails.
Think of collagen as a fountain of youth. Without it, skin starts to sag and wrinkle, hair becomes dry and coarse, and nails become brittle and chip. If you want to maintain a healthy and youthful-looking appearance, you need to maintain healthy levels of collagen.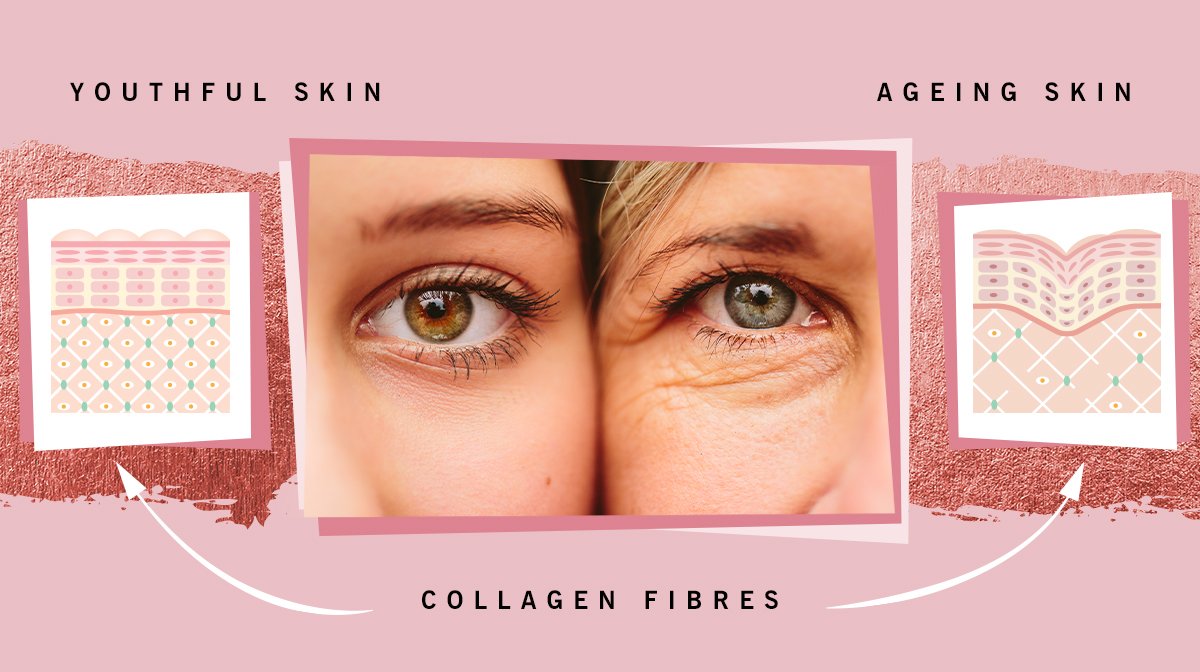 Why Take Hydrolysed Collagen Supplements?
Most collagen powders come in the form of hydrolysed collagen. Basically, this is collagen that has been broken down into smaller molecules.
In the same way that your stomach breaks down your food so that your body can absorb all of the nutrients in that food, collagen is hydrolysed so that it becomes small enough for your body to absorb the benefits.
Why I Chose myvitamins Beauty Collagen Powder
While many of us focus on combining the right skincare with some seriously good makeup to look our best, taking supplements can be another great way of boosting your natural beauty.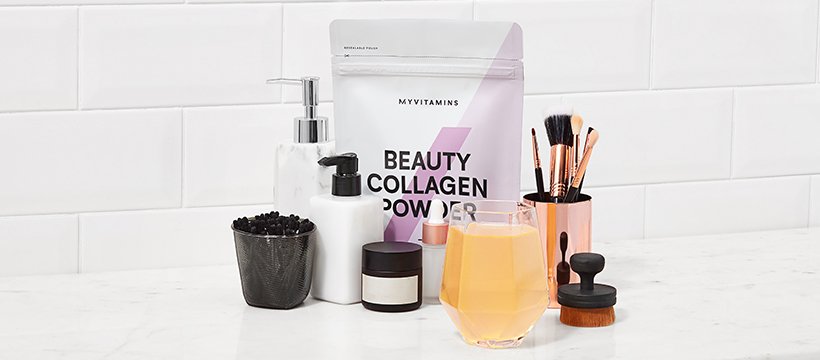 When I heard about myvitamins Beauty Collagen Powder I knew that I had to try it! It contains:
Type I collagen, which is responsible for minimising fine lines and wrinkles.
Type III collagen, which helps to improve skin elasticity and keep it hydrated.
Biotin, which contributes to healthy hair and skin.
Vitamin C, which helps your body to form collagen.
Sounds pretty great, right? The myvitamins Beauty Collagen Powder is currently available in four flavours, Fruit Sherbet, Cola Cube, Peach Hearts and Tropical Crushing. They have a new range of flavours coming soon though, and I got an exclusive taste of their upcoming Bitter Lemon (which I'd highly recommend by the way).
What Happened When I Used Collagen Supplements
After having been on holiday in sunny Switzerland for a week, coming back to a rainy England hit my skin hard. We're talking dryness, dullness (despite my tan!) and breakouts all over my chin. Even my nails, which had grown really long, were suddenly chipping.
Basically, it was the perfect time to start using hydrolysed collagen powder. Every day for a month, I added a 10g scoop to 250ml of water at breakfast. I have to say, I wasn't expecting what happened next.
To be perfectly honest, I really wasn't expecting the powder to taste nice (before you add any water, it smells a tad medicinal). I was quickly proven wrong!
It has a lovely, sweet lemon taste. If you add it to fizzy water, it's almost like drinking lemonade. My favourite thing about, though, is that it dissolves fully. You aren't left with any gritty pieces at the bottom of your glass. You just need to give it 30 seconds to melt and stir it a few times.
I won't lie to you and claim that this collagen supplement instantly gave me a luscious mane of hair and flawless skin, but I really did start to notice a difference after about two weeks.
♥ My skin felt much more hydrated and supple. In fact, I ended up switching back from my thick winter moisturiser to my lightweight summer hydrator. My skin looked nourished and plump without needing endless lotions and potions.
♥ I like to think my hair started to look pretty good too. I've been having to trim my fringe a lot more often which has to be a positive sign, right?
♥ My nails had grown long and strong again. They don't break anymore at all. I've been having to cut and file them every week ever since!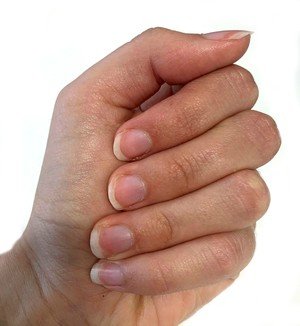 I've now been taking collagen powder for a month and I have no intention of going back. It tastes nice, it really does work and its great formulation dissolves fully. I've already ordered a second bag!
Where Can I Buy Collagen Powder?
You can order your own myvitamins Beauty Collagen Powder from their website. If you're a GLOSSYBOX subscriber, head to The GLOSSY Lounge to enjoy a 25% discount on this new range. Trust me, you won't regret it!
You can also check out this blog to see what other incredible supplements myvitamins have!