You're invited to our Summer Soirée Glossies! Whether you've planned a trip to the races, or you have a wedding to attend, or you'll just be enjoying the sunshine at barbecues and garden parties, our June 'Summer Soirée' edit features all the essential beauty products you need to get ready for whatever occasions lie ahead. Plus, it's worth over £130!
This month, we've filled our iconic pink box with three gorgeous, highly-pigmented makeup products you can slip into your clutch and use on the go, as well as skincare and haircare that will help you get prepped and primed for the big day. Let the celebrations begin…
What's In Our 'Summer Soirée' Edit?
Prep And Prime Your Skin For Flawless Makeup Application With Avant
I'm so excited to reveal that the first sneak peek from our 'Summer Soirée' edit is a high-end primer by Avant worth £85! Remember the night cream from our January box? This is even better!
Silky, lightweight and universal, it mattifies and softens your skin, helping to reduce fine lines and wrinkles. Simply apply a pea-sized amount to smooth out your complexion and create the perfect canvas over which to flawlessly apply your makeup.
Find out more about the Avant primer in this blog.
Your Second Sneak Peek: Rich, Matte Coverage For Your Lips
This month, you'll also find a luscious lippy nestled inside your GLOSSYBOX. Boasting long-lasting and highly-pigmented colour, it will instantly give you a rich, matte coverage.
I won't tell you what shade it is, but I will say that it's the perfect way of finishing off your going out look! Keep an eye on the blog for the full reveal.
There's More Makeup To Come
We know how much you Glossies love receiving makeup products, so we've made sure you all receive three makeup must-haves this month. Will it be eyeshadow? blush? contour powder? highlighter? You'll just have to wait and see…
5 Exciting Things Happening This Month
1. Our 'Living Proof X GLOSSYBOX' Limited Edition Is Coming Soon!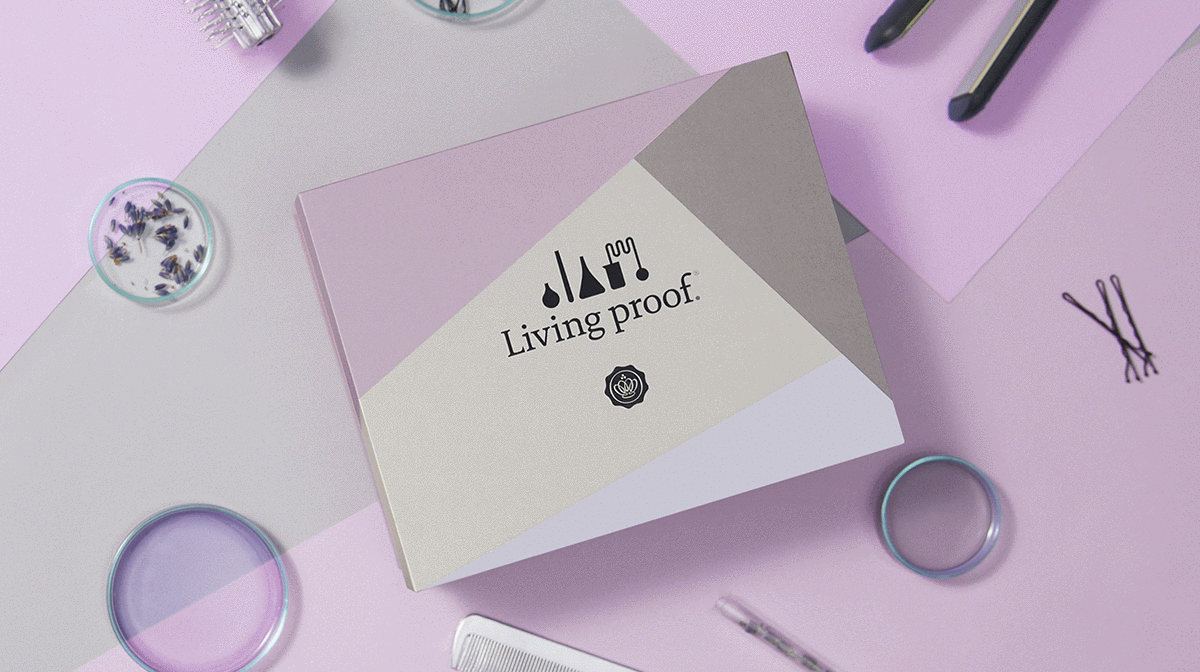 Because your hair is the crown you wear every day, we've partnered with luxury American haircare brand Living Proof to give you the best locks of your life!
On sale Tuesday, 11th of June and worth over £75, our 'Living Proof X GLOSSYBOX' Limited Edition is filled with 5 hair-rescuing products that restore, nourish and revive damaged hair, including a multi-tasking hair styler that has all your grooming needs covered.
Forget bad hair days, Living Proof.® will solve your hairmergency! Check out the full Story Behind The Living Proof X GLOSSYBOX Limited Edition here.
2. All Your Beauty Tips, Tricks And Tutorials
From tips on how to master the working mum's wardrobe, to tricks on how to save money this summer, to tutorials on how best to apply foundation, I'll be sharing all the tips, tricks and tutorials you need to look flawless this June.
3. The GLOSSY Lounge Is Here
We've got some incredible offers for you in the GLOSSY Lounge this month from top brands like Figleaves, Dorothy Perkins, Eyeko, LookFantastic and more!
On the 15th of June, we'll be introducing a brand new selection of exclusive deals from must-have beauty, fashion and lifestyle brands. Stay tuned!
To enjoy the VIP experience, simply log into your subscriber account and shop the offers.
4. Our Facebook Live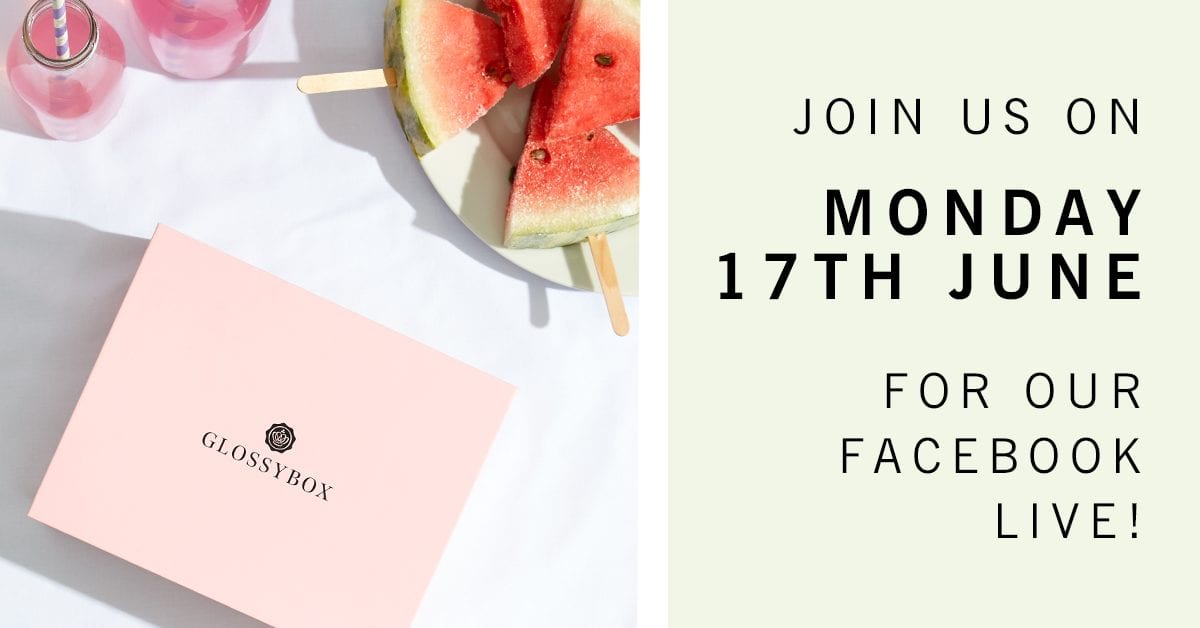 We love interacting with all you Glossies during our Facebook Lives. We always share our favourite tips, tricks and tutorials about the products and try to answer any questions you might have. In May, over 162 thousand beauty lovers joined us!
This month, Lois and Kit will be hosting our live unboxing on the 17th of June at 1pm. They'll talk you through all the products in our 'Summer Soirée' edit. Plus, you'll have the chance to win an amazing bundle of prizes. Don't forget to tune in!
5. Download This Gorgeous Phone Wallpaper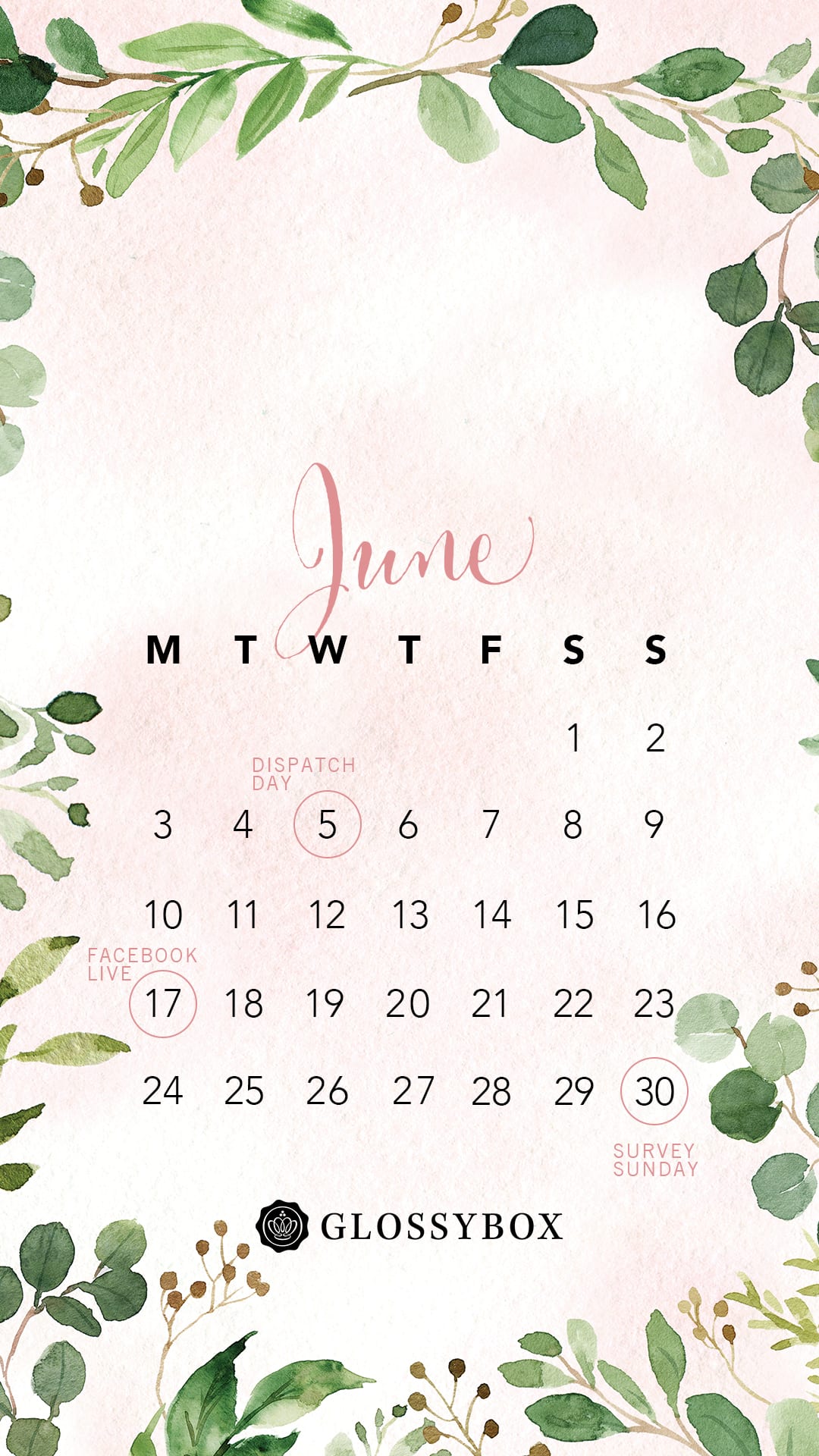 If you're on a mobile phone, just press down on the image until the options menu pops-up and select 'download image'. If you're on a computer, simply right-click on the image and select 'save image as' to download this gorgeous calendar.
Join The Glossy Family
Our 'Summer Soirée' edit is filled with three highly-pigmented makeup products, as well as essential skincare and haircare to help you get ready for whatever special occasions you have lined up this June. Don't miss out. Subscribe now!