Because your hair is the crown you wear every day, we've partnered with luxury American haircare brand Living Proof to give you the best locks of your life! Introducing the 'Living Proof X GLOSSYBOX' Limited Edition…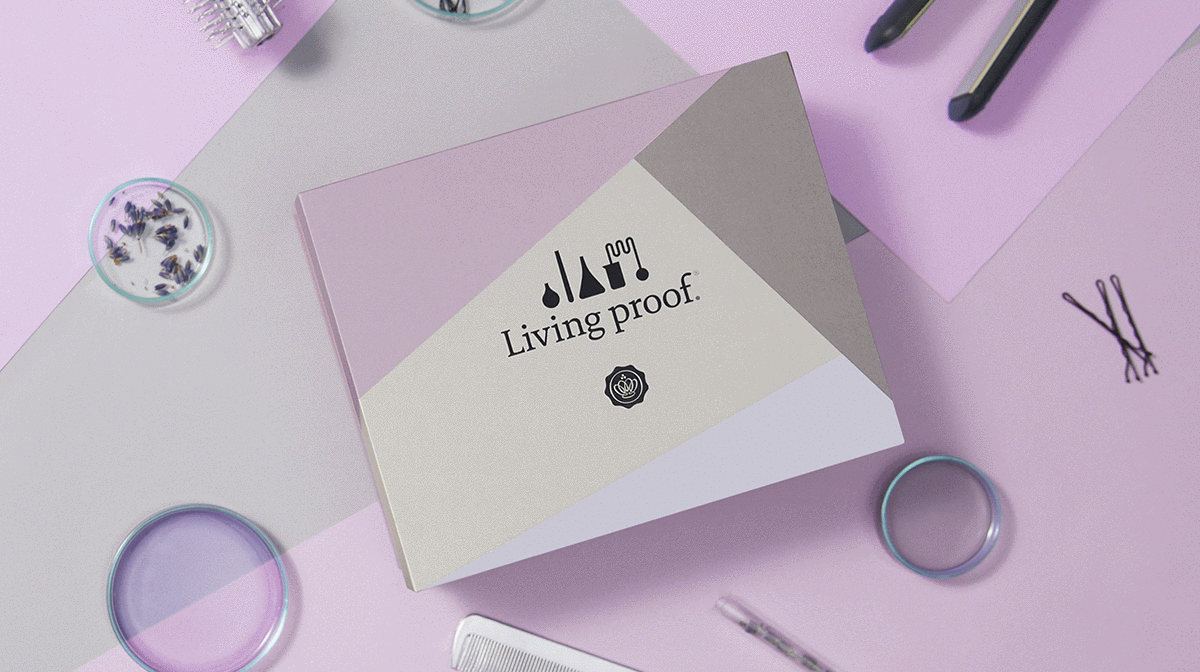 Worth over £75, our 'Living Proof x GLOSSYBOX' Limited Edition, is filled with 5 hair-rescuing products that restore, nourish and revive damaged hair, including a multi-tasking hair styler that has all your grooming needs covered.
Do you have split ends, colour damaged, dry, frizzy or unmanageable locks? Whatever your 'hairmergency', Living Proof have got your back!
The Story Behind Our 'Living Proof X GLOSSYBOX' Limited Edition
We know many of you Glossies suffer from dry, frizzy hair and split ends (thank you beauty profiles!). We want to help you rescue and revive your damaged hair, so we've teamed up with award-winning haircare brand Living Proof to bring you their bestselling products. Formulated with patented technology and free from sulfates and silicones, these haircare products will make your locks look healthier, happier and shinier than ever!
Forget bad hair days Glossies, treat yourself or someone special to this great value Limited Edition and watch your hair become more and more luscious with each wash. The Glossy Team loved all their products when they tried them (check out this blog for details)!
Who Are Living Proof?
Living Proof was founded by scientists and hair stylists who came together to create a revolutionary haircare line that would give people like you and me visibly healthier, shinier, smoother, stronger and thicker tresses over time.
Their aim was to search for real scientific solutions that would solve every 'hairmergency', whether that was frizz, damage, fullness or a combo.
Their Patented Technology
While most haircare brands rely on the same industry-standard silicones to create their products, Living Proof have used scientific research to discover the best way to care for your hair.
Their patented Healthy Hair Molecule, OFPMA, is a key ingredient in all five products included in our 'Living Proof X GLOSSYBOX' Limited Edition. This unique molecule works to create an incredibly thin, weightless and invisible shield around each strand of hair.
Thanks to all their expert knowledge and scientific development, their patented technology has five amazing effects on your hair:
Repels dirt and oil to keep you hair cleaner for longer
Blocks humidity to eliminate frizz
Protects and polishes your hair
Smooths your hair without weighing it down
Makes hair visibly healthier over
Did you know that Living Proof have won over 130 awards for their haircare range, including Allure's Best of Beauty, InStyle's Best Beauty Buys and OK! Magazine's Beauty Awards?
If you're a long time subscriber, you won't need to me to remind you how effective their products can be. Remember the restore hair mask we had in our November 'Beauty S.O.S.' box? You all gave it rave reviews!
I love the restore hair mask. My hair felt unreal the next day!
@boswelly92 on Instragram
The Living Proof hair mask was my favourite product in November's box. My hair has never been softer!
@Lani-Marie Smith on Facebook
Product Reveals To Come
I'll be revealing the full contents of our 'Living Proof X GLOSSYBOX' Limited Edition on our blog and across our social channels from the 3rd of June onwards. Stay tuned!
If you aren't a Glossy yet, you can sign up to our waiting list to receive updates on this Limited Edition and all our upcoming Limited Edition boxes.
Subscribe To GLOSSYBOX
We've now sold out of our 'Living Proof X GLOSSYBOX' Limited Edition. You can still get our June 'Summer Soiree' edition though! Filled with three makeup products, as well as haircare and skincare, it's not to be missed!