I am happy to announce that we have collaborated with our best performing influencer, Charlotte Greedy, AKA Miss Greedy! We have partnered up to bring you a limited edition box filled with Charlotte's favourite products that she wishes you to try.
Worth over £115 and featuring five full size and five deluxe minis, we bring you 8 of Miss Greedy's favourite products (plus 2 special extra treats) – Makeup, body and skincare, and cleaning products. Miss Greedy is in love with all 10 of these products and hopes you love them as much as she does!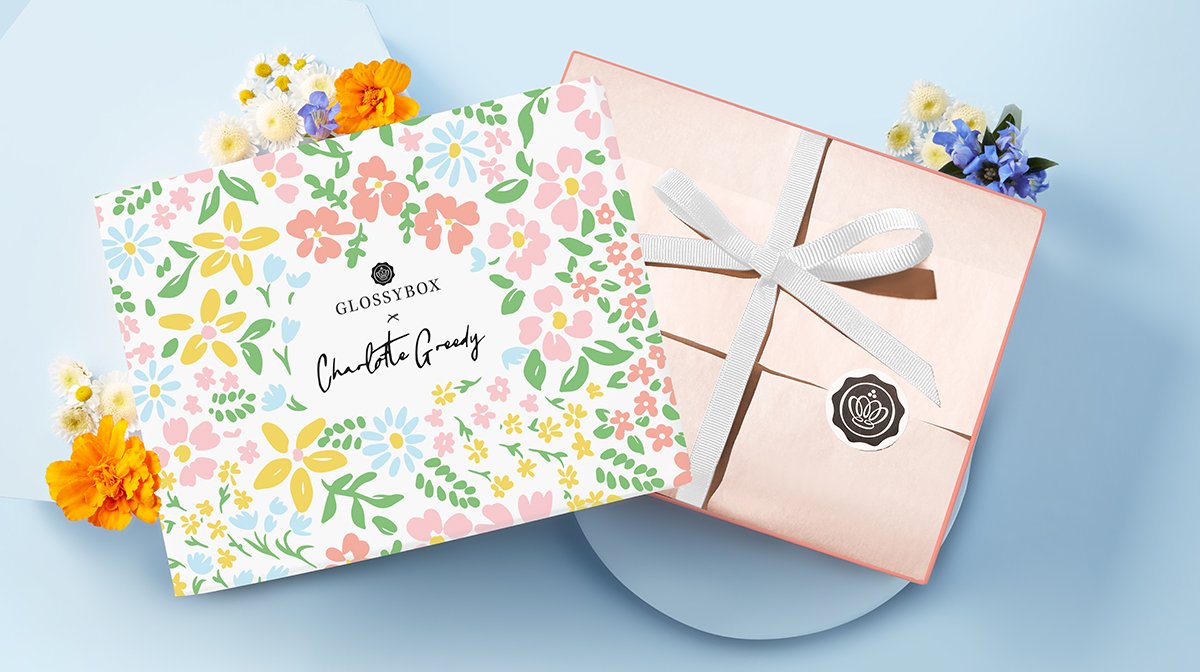 What's Inside The GLOSSYBOX X Charlotte Greedy Limited Edition?
---
Listen up Glossies, here is the full lineup…
The Beauty Crop Colour Changing Lip Oil
Our Oui Cherie Lip Oil formula is a non-sticky, moisture-rich lip treatment that enhances your pout's natural colour. Oui Cherie in SacreBleu is a PH color-changing lip oil that works with your unique pH level to impart a custom colour that gives you the perfect shade while rehydrating your lips.
RRP £8.50*
Hollywood Browzer Brow Perfector
The Hollywood Browzer Brow Perfector is an award-winning, dual-sided, patented brow shaping tool. It shapes and grooms the eyebrows with ease and precision. The short edge on one side shapes the brows while the spoolie on the other side grooms the brows brushing the hairs into place, and all with no pain, redness or irritation.
RRP £12.95*
Wild Natural Deodorant
The Wild mini deodorant are the same formula found inside all Wild deodorant refills. Wild minis are a great way of trying out the product before you invest in a reusable case for life!
Deluxe mini 18g worth £3.50. Full size 43g refill with case RRP £15*
Elemis Superfood Moisturising Primer
The perfect recipe for a dewy glow, this silicone-free moisturiser primes and hydrates to reveal a smooth and radiant complexion. This multitasking formula can be used as a daily moisturiser, a hydrating makeup primer or to enhance skin's natural luminosity.
Deluxe mini 20ml worth £17. Full size 60ml RRP £40.*
Sol De Janeiro Brazilian Bum Bum Cream
A fast-absorbing body cream infused with powerful, caffine-rich guarana and a Brazilian blend of skin-loving ingredients. This award-winning formula melts in and visibly smooths and tightens the skin while imparting a touch of shimmer. Notes of salted caramel and pistachio create an addictive scent.
Deluxe mini 75ml worth £20. Full size 240ml RRP £46*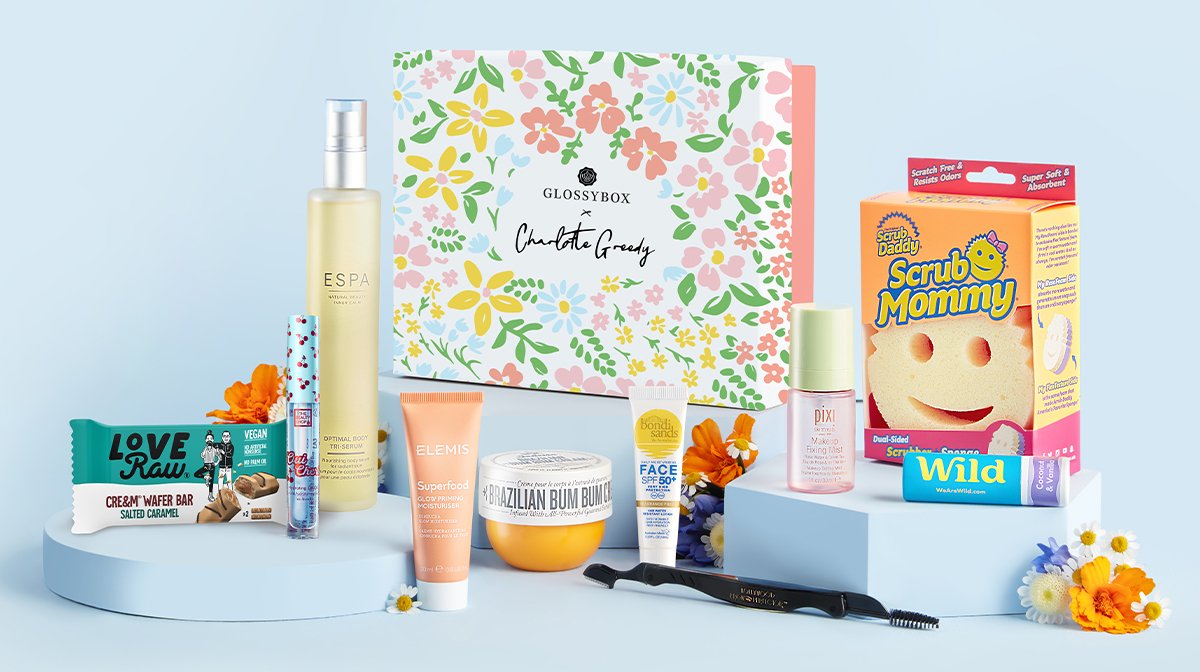 Pixi Makeup Fixing Mist
Our makeup fixing mist is perfect for prolonging your makeup wear and keeps it from moving, melting, and settling into fine lines or pores. The rose water and green tea infused formula comforts, protects and balances skin for a fresh face.
Deluxe mini 30ml worth £8. Full size 80ml RRP £16*
ESPA Tri Active Body Serum
Nourish the skin all across your body with ESPA's radiance-enhancing serum, designed to bring out a more natural glow. Skincare isn't just for your face and this body serum proves it by leaving you with a healthier-looking luminosity for a truly show-stopping finish.
RRP £45*
Scrub Daddy Scrub Mommy Sponge – Extra Treat
Scrub Mommy Pink is a cleaning sponge made from FlexTexture and ResoFoam. An exclusive material that changes texture based on your water temperature. Firm in cold water for tough scrubbing, soft in warm water for light cleaning.
RRP £4.79*
Love Raw Salted Caramel Water Bar – Extra Treat
If you've been looking for a top-tier vegan treat, then you can consider your search officially over with Love Raw. Rich, oozing caramel cream filling. Delicious, crunchy wafer. Silky smooth caramel. Each bite of this bar is better than the last, it's that simple.
RRP £1.65*
*RRP relates to the full size product available for purchase as advised by the brand. Prices may vary due to exchange rates. All prices are correct at time of print. Please check all ingredients and read instructions before using any of these products.
When Does The GLOSSYBOX X Charlotte Greedy Limited Edition Go On Sale?
---
The GLOSSYBOX X Charlotte Greedy Limited Edition goes on sale Thursday 14th July. Subscribers will be able to buy theirs with priority access at 9am, and non-subscribers will have to wait until general sale at 12pm.
How Much Will The GLOSSYBOX X Charlotte Greedy Limited Edition Cost?
---
A huge perk of being a GLOSSYBOX subscriber is getting our Limited Edition boxes at exclusive prices! Subscribers can purchase their box for only £35, whilst non-subscribers can get theirs for £40.
Subscribe Today!
---
To get priority access to all our Limited Edition. cheaper prices, and lots of Glossy Benefits, make sure to subscribe today! You will start receiving our monthly boxes immediately, which are ALWAYS worth over £50, you won't want to miss out!