When it comes to Halloween, the hair and makeup you choose to pair with your chosen outfit is a crucial part of the process. You see, it essentially ties the whole look together and whether you're going all out and dressing head to toe as a skeleton or simply amping up the spook factor on your beauty look for a party, we have a trio of ideas to try your hand at.
What's more, each one is inspired by an autumn/winter 2015 hairstyle, so you can be on trend and ready to scare in one go.
Totally wired
Braids were spotted at countless shows this season – one of our favourites being the 'rebellious school girl' hairstyle at Giles autumn/winter 2015. Drawing inspiration from this, we decided to create a slightly Pippi Longstocking-esque take on the trend. Place a long piece of thin, bendy wire diagonally over your head like an Alice band. Then, separate your hair into two sections and braid each section into a French plait, tying at the end with a black ribbon. Finally, bend each plait upwards and pull out a few strands to mess it up a bit!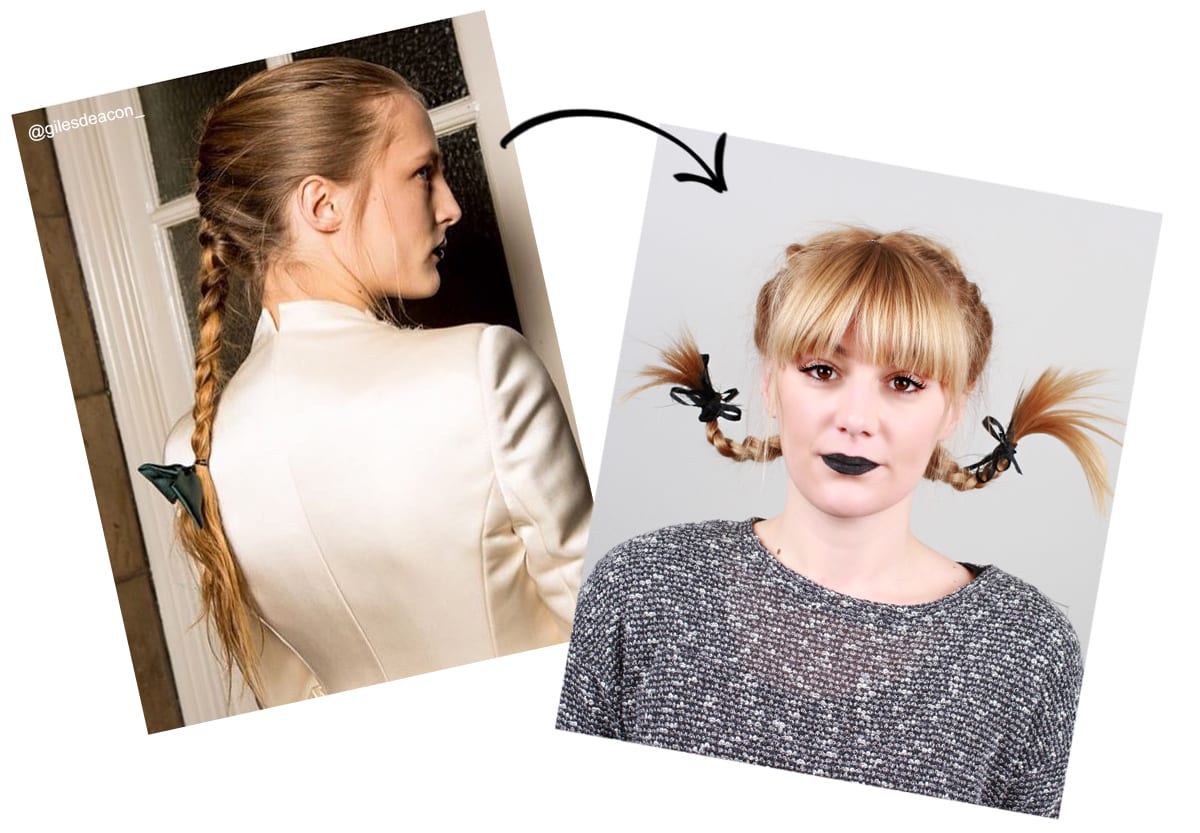 A dip to die for
Spotted on the likes of model Marjan Jonkman at Gucci, where her hair was dip-dyed a cherry-blossom hue, the autumn/winter shows proved the dip-dye is here to stay. But as pink-tinged ends aren't too Halloweeny, we took it up a notch and opted for black (what else?) Start by lightly wetting the ends of your hair, then taking some black chalk, rub the side onto your locks. Once the bottom of your hair if fully coated, wait until dry then spritz with a finishing spray and scrunch to add texture.
Spooky slick back
Slicked back hair has been going for a few seasons now, and although it's a pretty out there trend to pull off, we absolutely love the effect it has on a finished look. From Donna Karan to Thakoon, hair pros embraced oil, gel and serum backstage at the autumn/winter 2015 shows and styled models hair into sleek styles. It also makes for the perfect Halloween hairstyle when teamed with a slick of black lipstick and a ghostly face, don't you think? We used a dab of hair gel and smoothed it through the roots before combing the hair back away from the face and fixing the look with a little more gel. The 'less is more' rule doesn't apply here, that's for sure.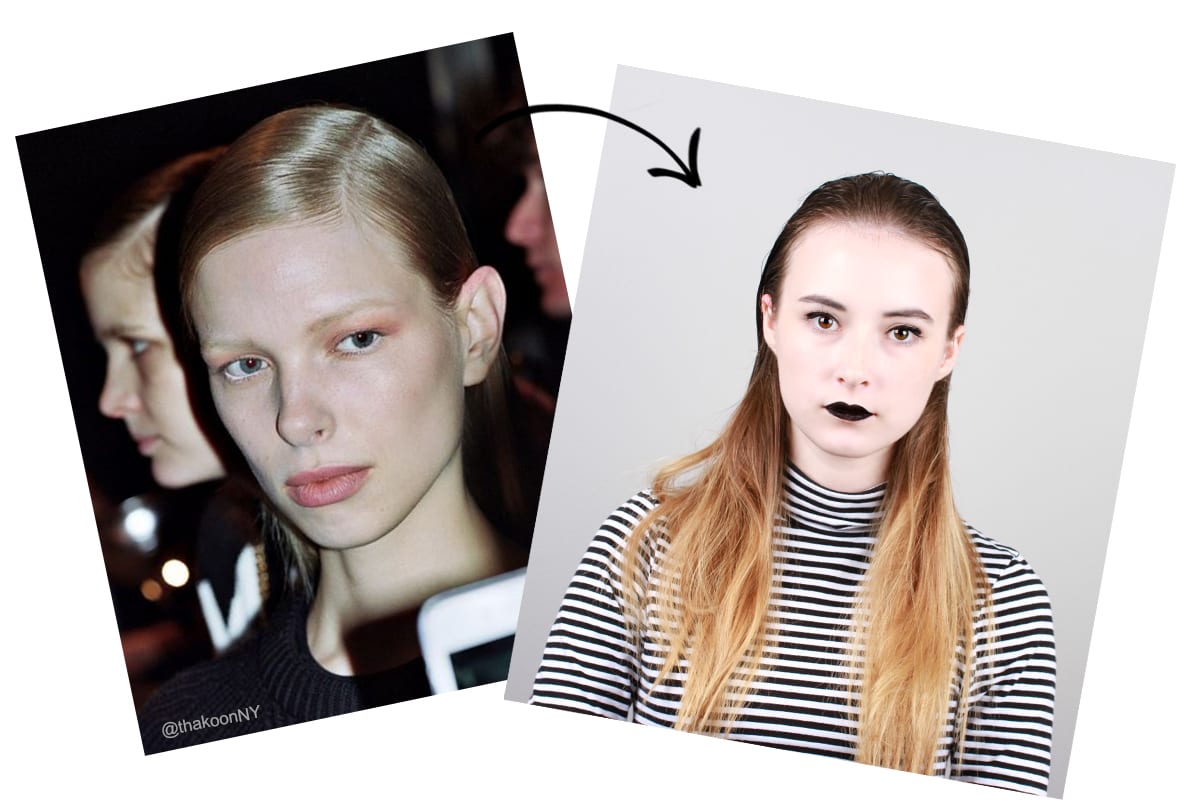 COMPETITION
Simply comment below telling us where you source your Halloween beauty inspo from to win a very special beauty treat!