If you're wondering what to do with all your boxes, we have an idea that may come in handy for any trips you have planned…
Upscaling your GLOSSYBOX is super easy, whether you turn a couple of boxes into photo frames or create your very own personalised letter light, there are plenty of ways to re-use the packaging that comes with all those wonderful products you receive!
Here's how we're turning this month's into a holiday memory box…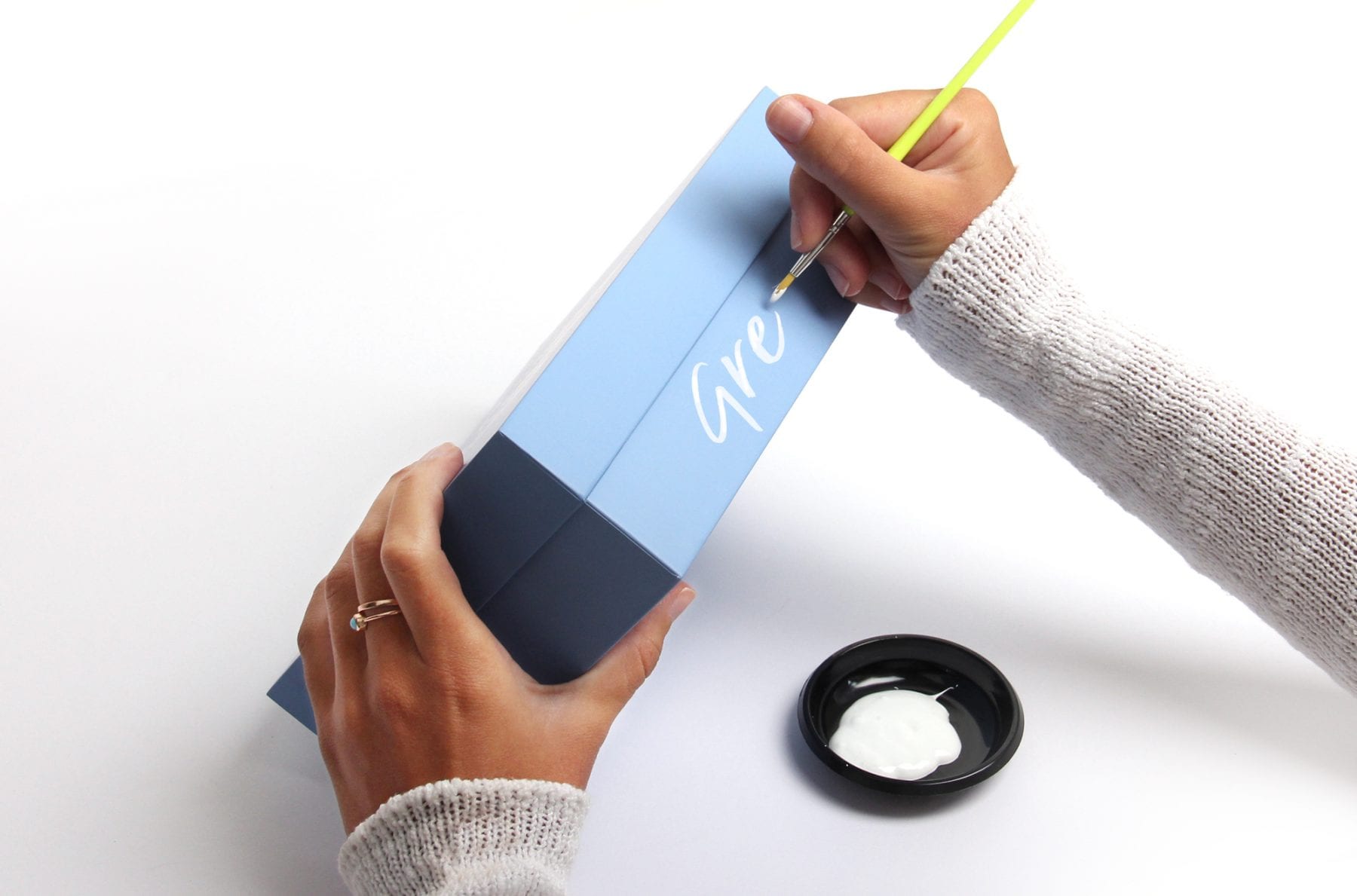 Taking the base of your 'Girls Just Wanna Have Sun' box, use a small paint brush and white paint to carefully write a holiday location of choice along the side of the box. If you don't have the steadiest of hands, sketch it out first (lightly) using a pencil.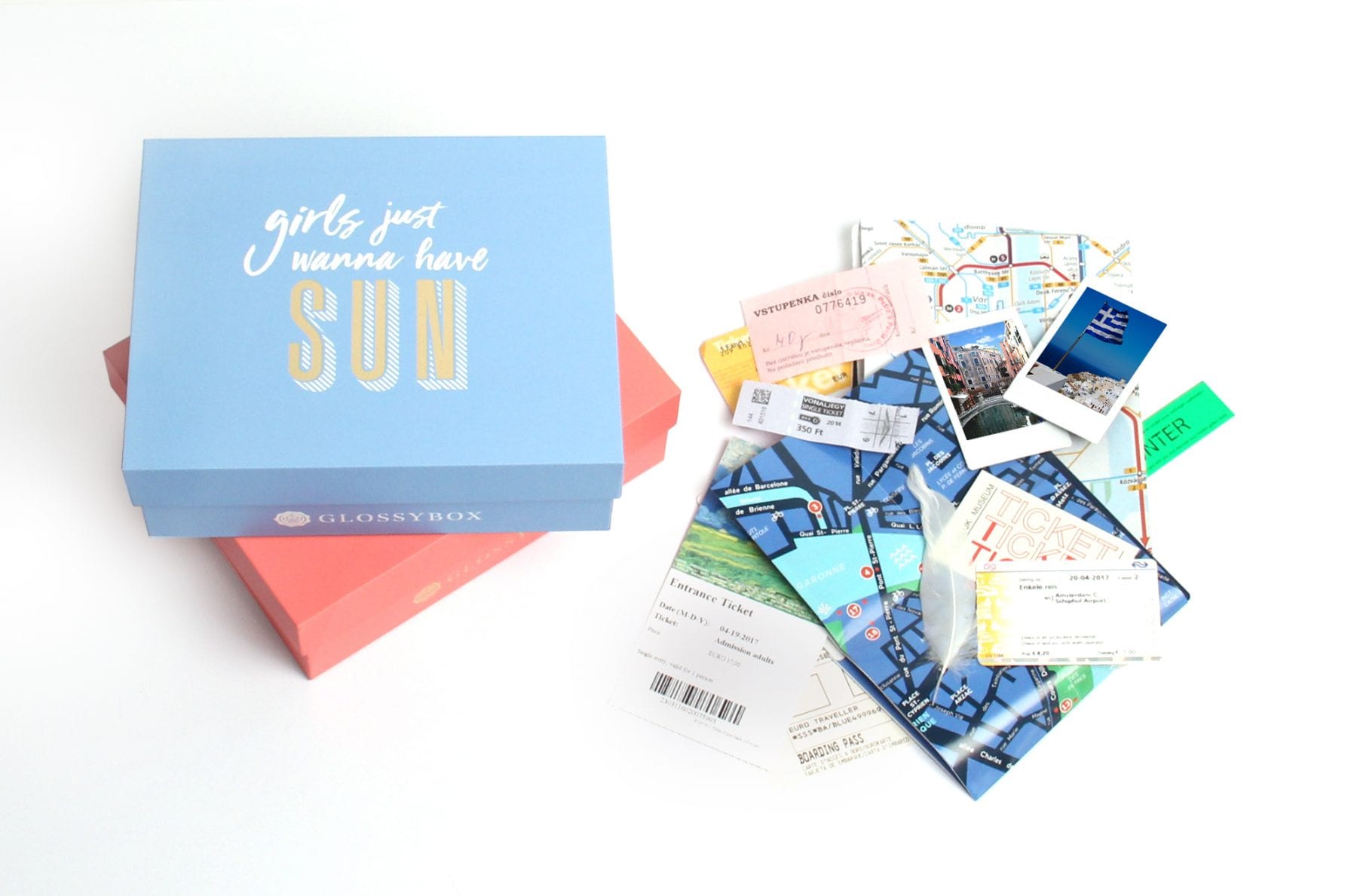 While the paint is drying, collate all the bits from your holiday you want to keep inside as a memory of your trip – tickets, photos, maps. Once the paint is dry, pop them all inside then place the lid on top.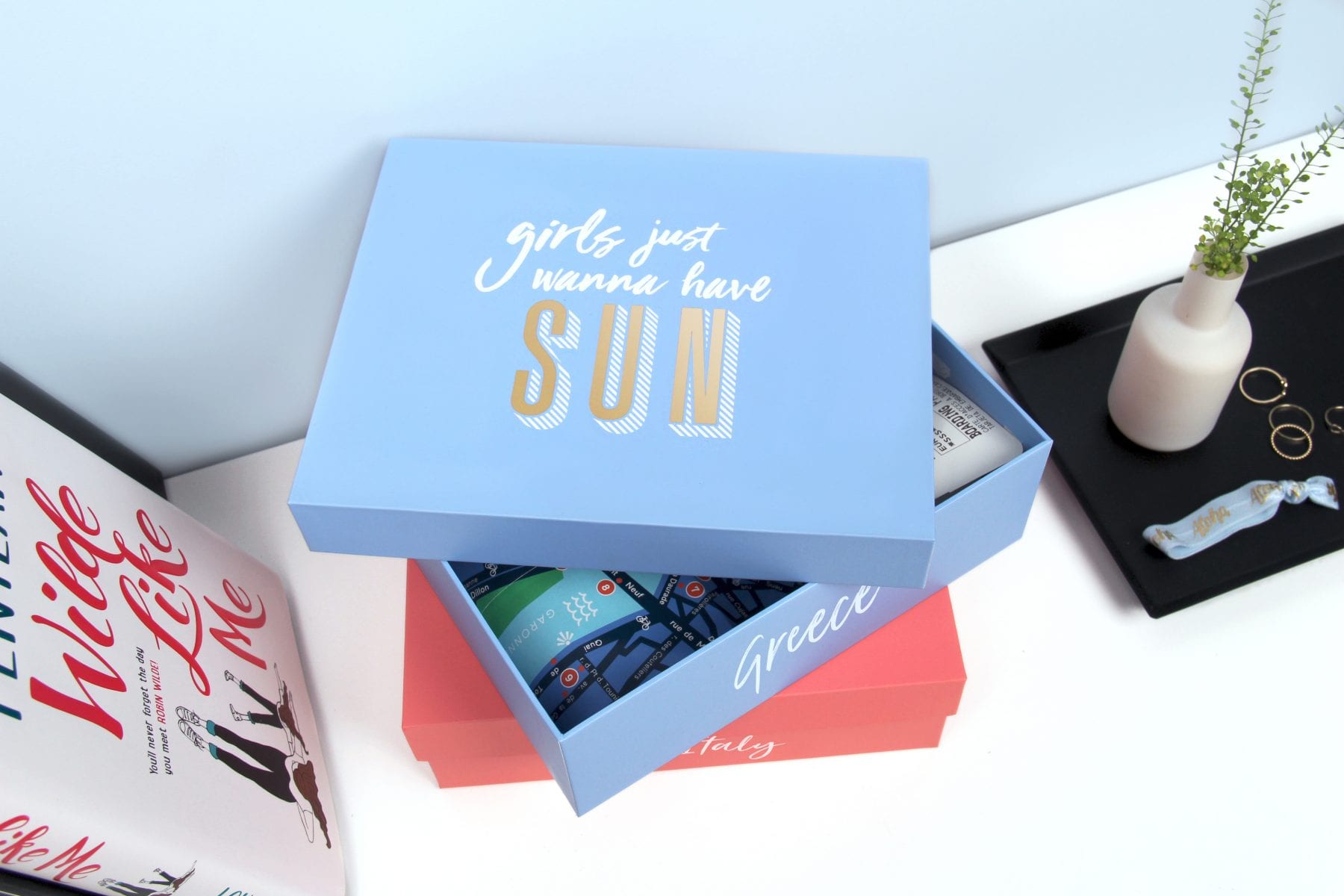 You're finished! You can pile a few boxes on top of each other (each with a different location written along the side) and save keepsakes from each location you visit!