It only takes a few touches to turn your cosy winter bedroom into a fresh and colourful summer one. If you're on the hunt for some summery bed linen, cushions or towels, then you should check out in homeware, a high-quality yet affordable brand of homeware.
Everyone in the GLOSSYBOX team is obsessed with their summer collection! So, to give you a little inspiration, here are some of our favourites…
Add Colour To Your Bedroom With A Tropical Duvet Set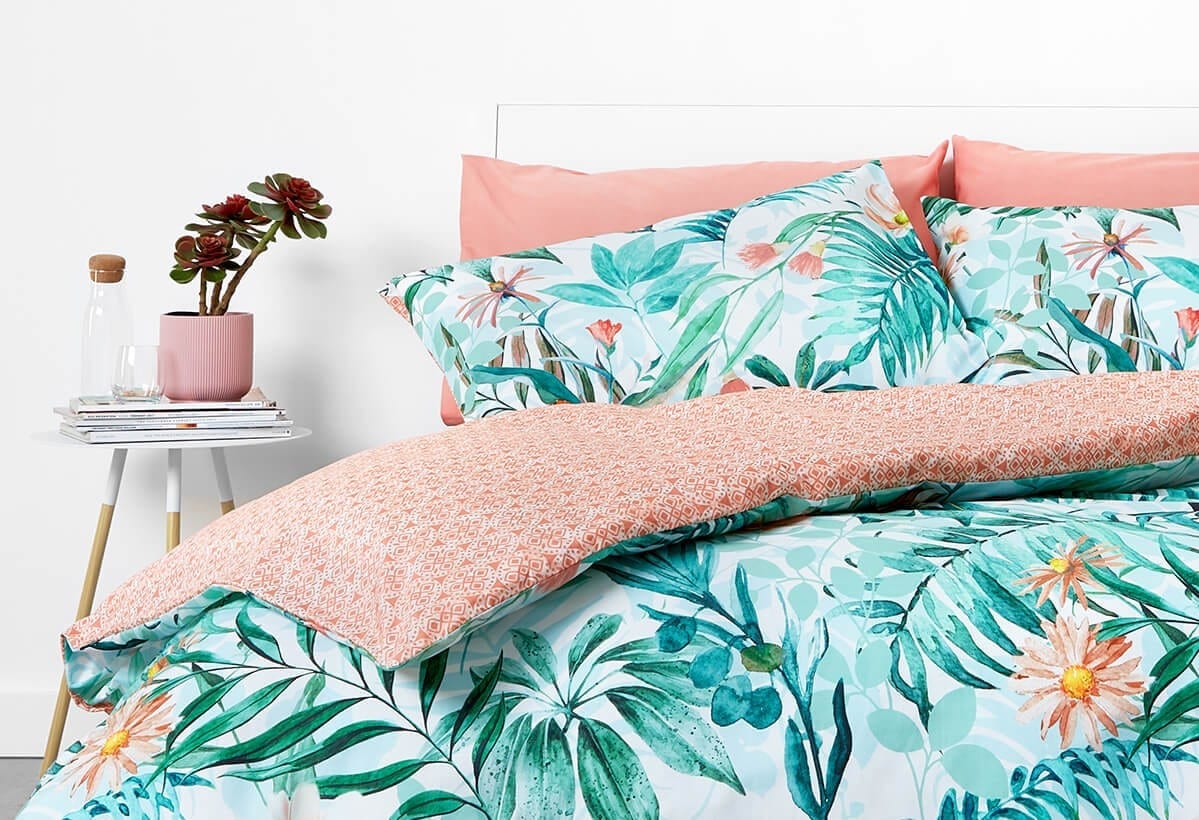 Nothing says #summervibes like this refreshing and lively bedset. In fact, both Kit and Lois have fallen in love with the Tropical Palm design.
This duvet set brings so much colour and life to a room without being overpowering. I just love it!
100% cotton, this duvet set boasts a striking leaf print which reminds Kit of a tropical rainforest. She suggests adding trinkets around the room to bring out the pops of pink, orange and yellow in the background, like a plant pot, makeup brush holder or picture frame.