When it comes to up-and-coming beauty trends, Glossies, there's one thing we can be sure of: technology is going to revolutionise the skincare industry. Already ahead of the game is the Foreo LUNA fofo smart facial cleansing brush.
About The Foreo LUNA Fofo
The world's first two-in-one smart facial massage and cleansing solution, the Foreo LUNA fofo is an electronic device that analyses your skin and generates a personal skincare routine just for you.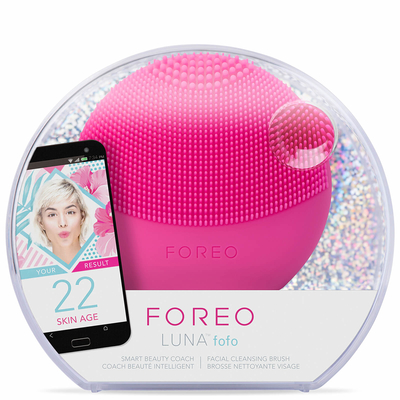 How It Works
First, you'll need to download the app 'Foreo for you' and create a beauty profile according to your age, skin type and lifestyle. Then, the cleanser will analyse your skin through gold-plated sensors that you hold up to your cheeks, forehead and nose.
You'll then be given you a 'skin score' out of 100 and a personalised skincare routine that will help you increase that score.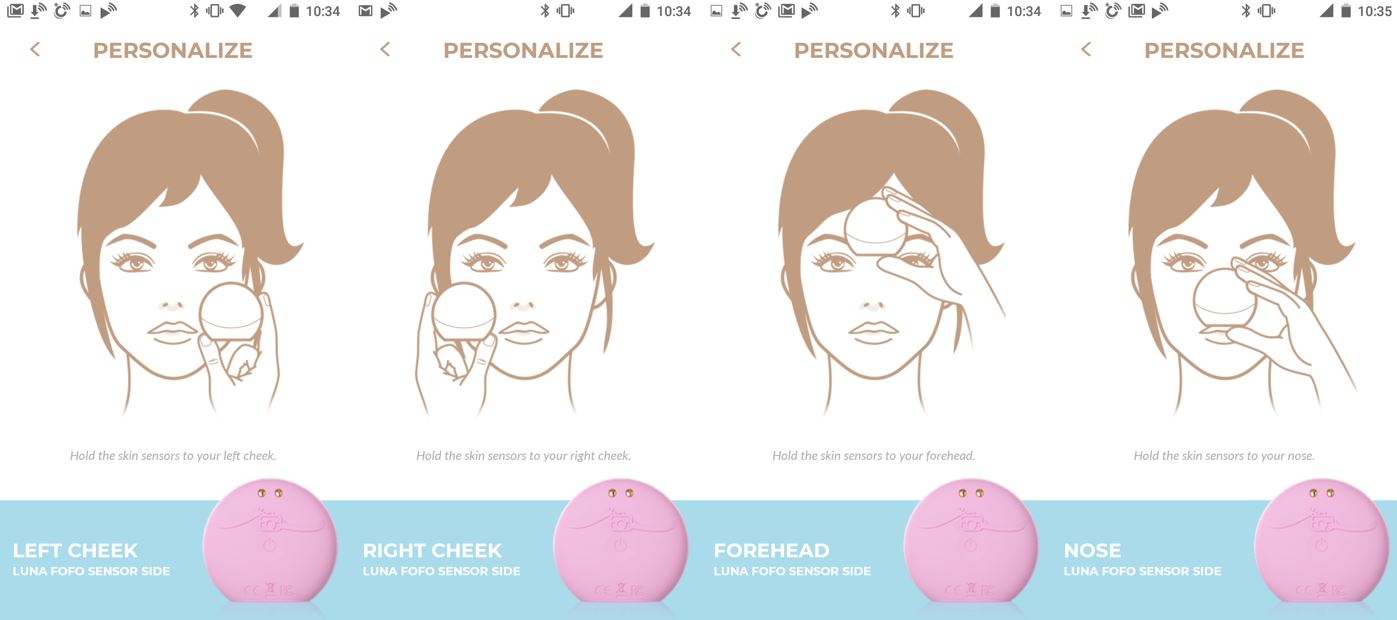 What Happened When I Used It?
Completing My Beauty Profile
A little about me: I eat really healthily, drink lots of water, exercise every day and have quite sensitive combination skin (my forehead is quite oily, while the rest of my face is pretty dry).
I'll admit that I take pride in having soft, clear skin and was expecting to do well on the skin score. To my horror though, I scored a catastrophic 50/100 (yikes!).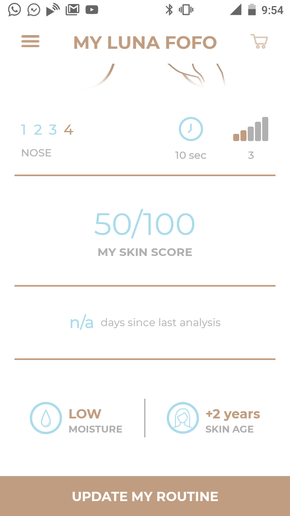 Initial shock over, I realised it was time to get back to my rigorous skincare routine (I'd been skipping a few steps because I was busy and stressed moving house – oops).
After the cleanser had analysed my skin, the app created a personalised skincare routine for me: I would need to cleanse all four sections (right cheek, left cheek, forehead and nose) for 10 seconds each.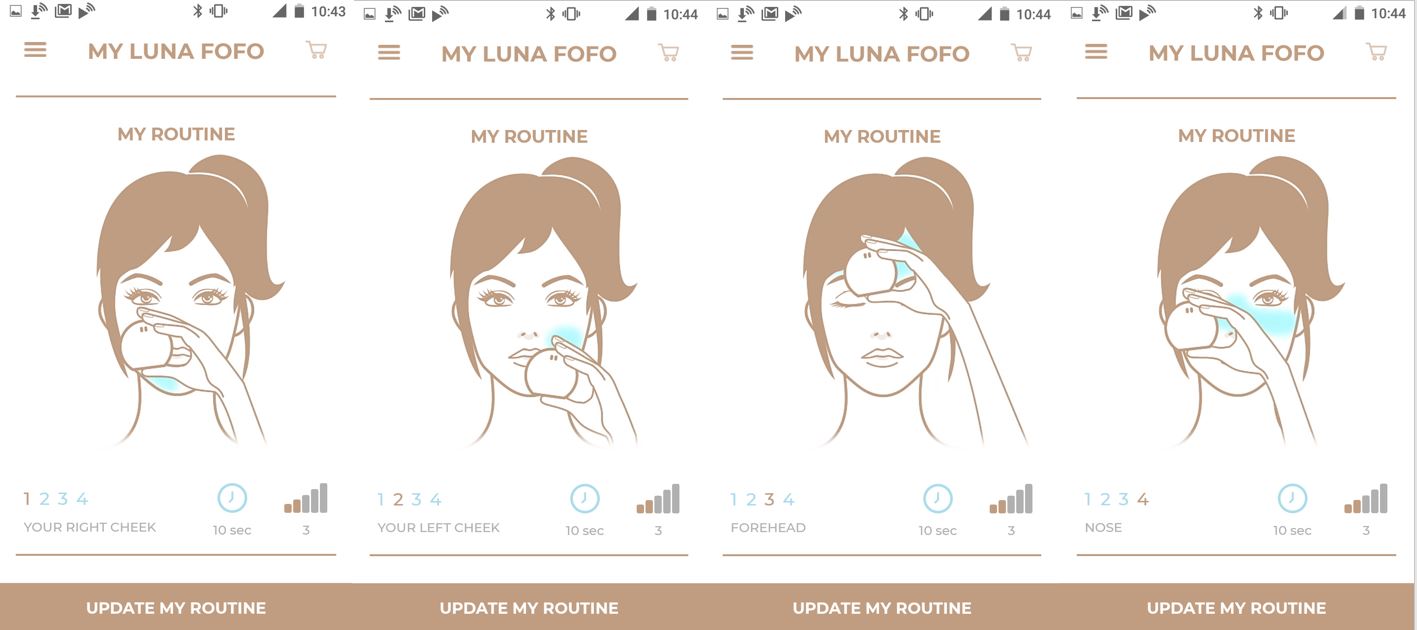 I started by applying my usual face wash (Elemis Superfood Cleansing Wash) directly onto my skin, then wet the Foreo LUNA fofo, before using it to cleanse my complexion.
The smart cleanser remembers the personalised routine that was created for you. Mine vibrated for ten seconds, then paused slightly to indicate I should move on to the next section, before vibrating again, and so on.
After cleansing with my Foreo LUNA fofo twice a day, then following up with a toner, serum and moisturiser in the morning, and an exfoliator and night cream in the evening, my skin score started to improve.
The smart cleanser is really relaxing and the light pulsing of the delicate silicone bristles soothed my skin.
After 10 days, I scored 56/100. Granted, the results still aren't great but at least my skin is improving and I'm actively giving it more of the hydration that it needs.
The app also created a new routine for me, this time suggesting 10 seconds for each cheek, 15 seconds for my forehead and 15 seconds across my nose. Fingers crossed my skin score will continue to increase!
The Verdict
Pros:
♥ The LUNA fofo really does wake you up to the importance of a solid skincare routine.
♥ The 'skin score' feature kept me motivated to stick to my routine.
♥ The cleansing brush is easy to use and tailors to your unique needs.
♥ The app told me what my biggest skin concern was (dryness). I could then update my skincare routine with the best products to hydrate and nourish my skin.
Cons:
X The app doesn't explain how it generates your skin score, nor what it's based on.
X When my skin score improved, the app didn't say why it had improved. I just had to assume I was doing the right things.
All in all, this is a product worth having. It's really pleasant and relaxing to use, leaves your skin feeling soft and refreshed, and helps you maintain a healthy skincare routine. If you struggle with your skin, the Foreo LUNA fofo might just be the solution you've been looking for! Plus, you can use your GLOSSYCredits to purchase it on LookFantastic!