Just in time for Valentines, our GLOSSYBOX Grooming Kit Limited Edition is back! 
Treat him to a pamper night in with you – because staying in is obviously the new going out – with the help of all of the incredible products he'll discover this February. Worth over £155 and containing 12 of the best skin and haircare products on the market, this Limited Edition truly is the ultimate gift. 
Want to know more about this box and what you'll uncover beneath the lid? Why not have a read of our Grooming Kit Story Behind The Box blog? Or, if you're ready to find out more about the first three products we're sneak peeking, read on…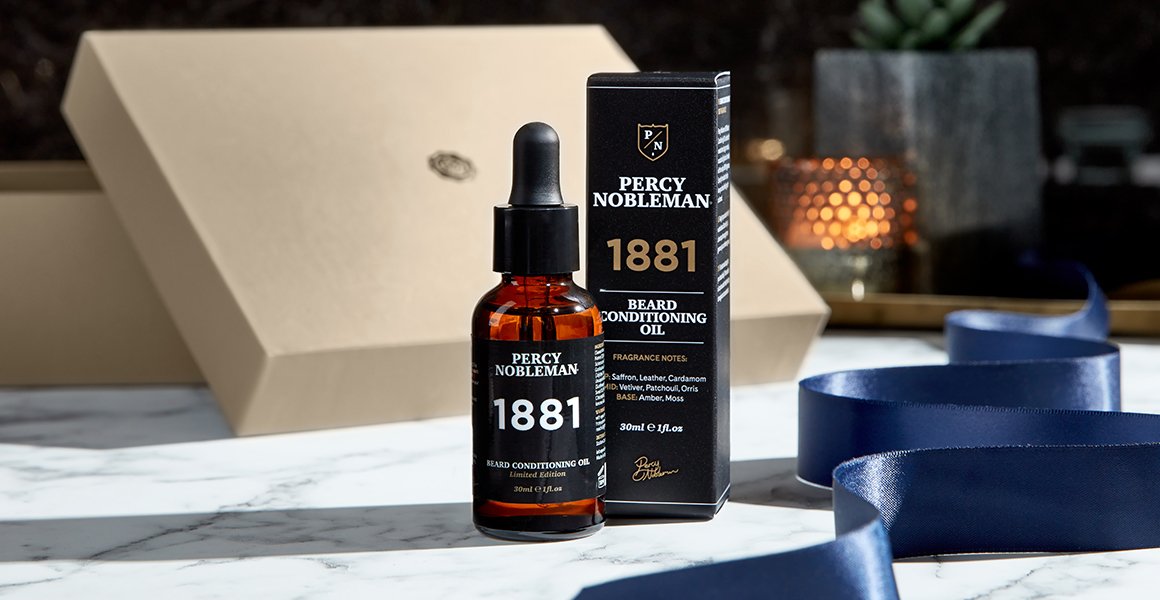 Facial Hair 
Fit For A Modern Gentleman
Is his beard becoming a little hard to tame without frequent visits to the barber? If so, this is the product he needs! Boasting a delicate yet indulgent scent, the Percy Nobleman 1881 Beard Oil will keep his beard conditioned and under control. 
With its light and fast absorbing finish, this product has the ability to condition even the most coarse, dry hairs. And all without leaving an oily residue.
F
ragrance Notes
 You
'll 
Experience With The 1881 Beard Oil
Top: 

Saffron, Leather

 and 

Cardamom

 

Middle:

 Vetiver, Patchouli

 and

 Orris

 

Base:

 Amber

 and 

Moss

 
How
to Use The Percy Nobleman Beard Oil
Using this product couldn't be simpler. He just has to apply a few drops of the oil to the palm of his hand and gently massage into his beard.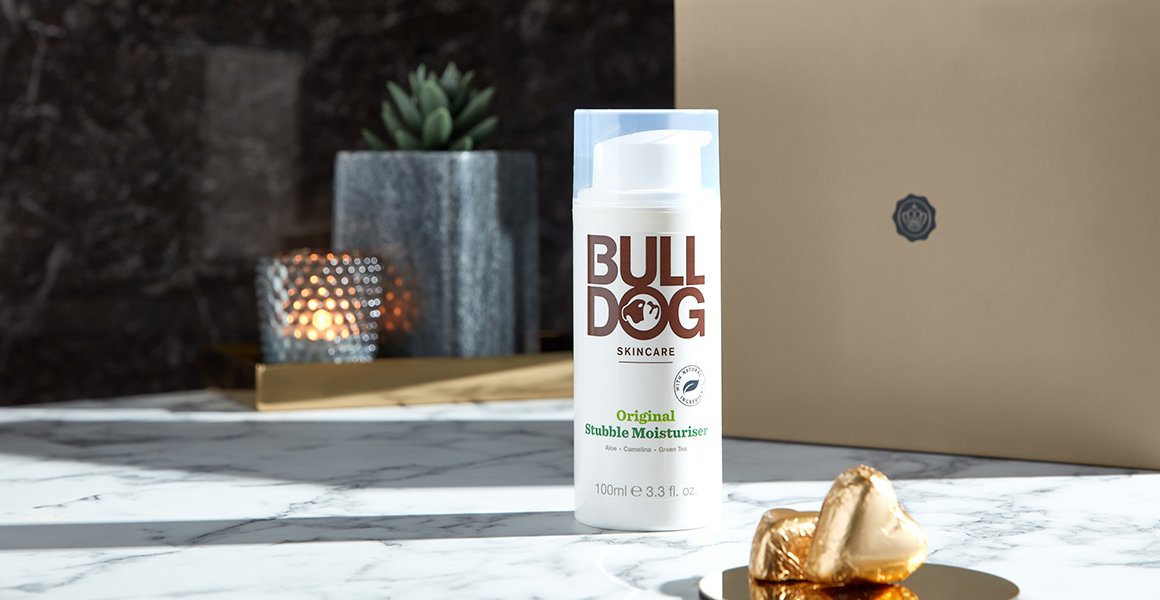 Hydrate 
And
 Moisturise 
With
 Bulldog
Specially formulated to hydrate the skin, the Bulldog Skincare Original Stubble Moisturiser will leave his stubble feeling soothed, soft and comfortable! Containing amazing natural ingredients, including aloe vera, camelina oil and green tea, his skin will have never felt better! 
Benefits 
Of
The
 Bulldog Skincare Original Stubble Moisturiser
Specially formulated to intensely hydrate

 

No sticky or greasy residue after use

 

Fast and easily absorbing

 

Leaves skin and stubble feeling soothed, soft and comfortable

 

Made of amazing natural ingredients – Bulldog products never contain artificial colours, synthetic fragrances or ingredients from animal sources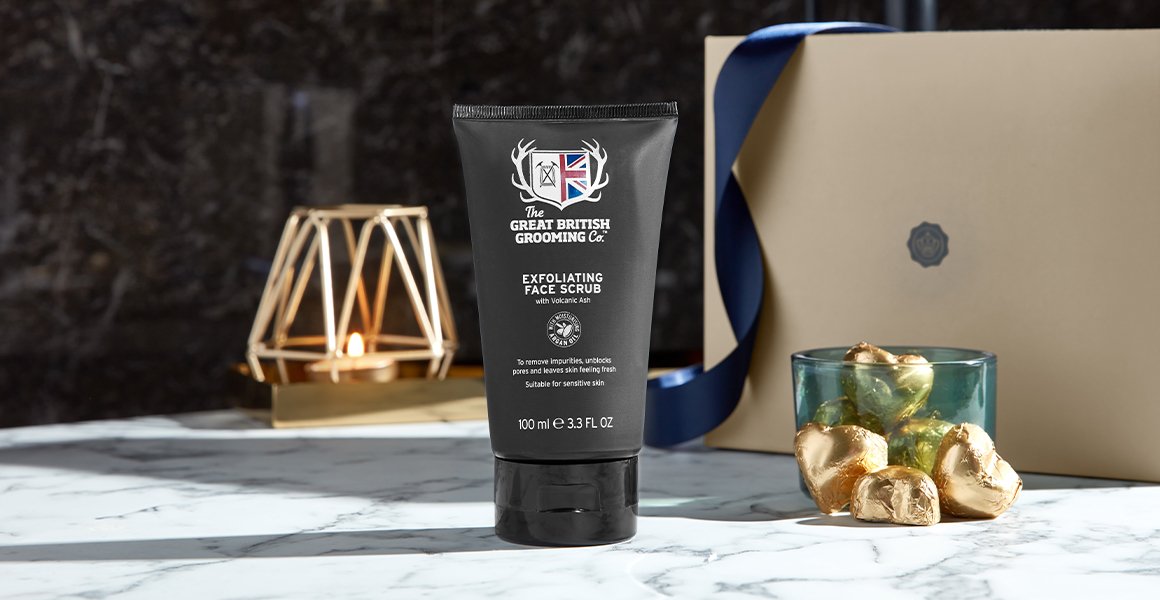 Exfoliat
e
 And Energise…
This exfoliating face scrub works wonders for the complexion! With energising Black Mint extract that instantly brightens and Bentonite Clay which helps to draw out impurities and detox the skin, the Great British Grooming Co Exfoliating Face Scrub should be an essential step in his skincare routine.
Designed to combat the build-up of oily pores and prevent blemishes for a clean shave, it'll leave his skin feeling smooth, refined and completely cleansed. Simply lather it up and use twice a week, gently exfoliating the face in circling motions. 
Find Out More About The GLOSSYBOX Grooming Kit
Our February GLOSSYBOX Grooming Kit Limited Edition will go on sale Monday 8th February. But before then, we've got plenty more product reveals to come. Keep an eye out over the next week for three more sneak peek blogs of the remaining nine products we're yet to reveal! 
Don't forget to also sign up to our waiting list! We'll send you updates about the GLOSSYBOX Grooming Kit – as well as all our other upcoming Limited Edition boxes – so you won't miss out on getting your hands on this box! 
Subscribe To GLOSSYBOX For Priority Access
Become a GLOSSYBOX subscriber today to get priority access to the GLOSSYBOX Grooming Kit Limited Edition, to ensure you don't miss your chance to purchase! As a Glossy, you'll also receive an exclusive discount (it's £5 less if you're a subscriber!).