As you know, this year marks Molton Brown's 50th anniversary. So, to celebrate, we teamed up with this Glossy favourite brand to bring you the GLOSSYBOX x Molton Brown Limited Edition! 
Featuring nine best-selling and newly launched products – made up of one full size, six deluxe minis AND two extra treats to be precise – this incredible collection is worth £75! 
Before we get to revealing the full lineup, however, we want to give you a little sneak peek as to what to expect.  Uplifting and reinvigorating, these first two products from Molton Brown's Orange & Bergamot collection might be our favourites… 
Orange & Bergamot Hand Wash 
A translucent hand gel with a light, fragrant lather that'll whisk you away to the orange tree courtyards of Seville. Made with Sevillian orange, uplifting bergamot, blossoming neroli and enduring musk, this hand wash offers the uplifting radiance of spring to awaken your spirits. 
Orange & Bergamot Hand Lotion 
This skin-replenishing hand cream is also enriched with Molton Brown's signature Orange & Bergamot fragrance. Bright Sevillian orange oil, with its vibrant citrus notes, will leave your hands moisturised and with a refreshing warm scent. Simply smooth over your hands for an instant pampering pick-me-up. 
Both of these products are a deluxe mini 100ml size and are worth £10. A full size (300ml) Orange & Bergamot Hand Wash has an RRP of £20*, whilst a full size (300ml) Orange & Bergamot Hand Lotion has an RRP of £22*. 
The Orange And Bergamot Collection
Formerly known as Orange Grove, Orange & Bergamot has been part of the Molton Brown collection since its early days.  
Beaming with an uplifting ray of mandarin, blossoming neroli and enduring musk, this scent is one of the brand's most iconic fragrances. And, with bath, body, hand and home products sitting within this collection, alongside the Eau de Toilette and Eau de Parfum, there's a product for every beauty lover to indulge in.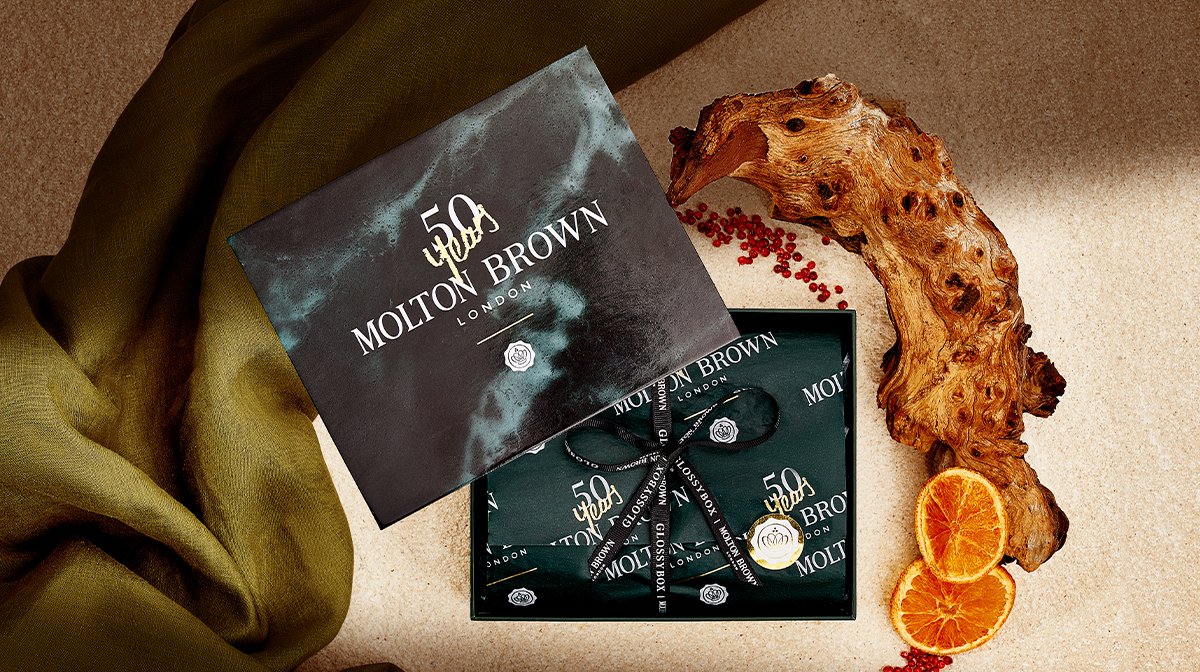 More About The GLOSSYBOX x Molton Brown Limited Edition!
For more about this incredibly luxurious Limited Edition, have a read of our Story Behind Our Molton Brown Limited Edition blog! This includes all you need to know about this amazing edit's on sale date and price!  
If you want to know more about this Limited Edition box's full line up, we'll also be revealing this very soon too! Follow GLOSSYBOX on all of its social channels – Facebook, Twitter and Instagram! – to find out as soon as they're announced! We'll also be sharing more about them on the GLOSSYBOX blog!  
You can also sign up to our Molton Brown Limited Edition waitlist to get all GLOSSYBOX x Molton Brown news straight to your inbox!  
Subscribe To GLOSSYBOX!
To get priority access to, and an exclusive subscriber discount on our Molton Brown Limited Edition, subscribe to GLOSSYBOX today! We think this edit is the perfect gift for both yourself and your loved one this upcoming festive season, so we're sure it's going to sell out FAST! 
Oh, and of course there are plenty other benefits to being a Glossy, including our fab monthly boxes, the chance to earn Glossy Credit, discount on GLOSSYBOX Skincare and more!