Spring and summer are all about floral scents, botanical goodness, and blooming gorgeous hues that perfectly-complement the season's latest trends. Of course, if you really want to embrace this theme, why not add a little floral décor to your room? With this GLOSSYBOX upscale, you can create a gorgeous floral monogrammed display!
What You'll Need
A pink GLOSSYBOX
Fresh or fake flowers, two different colours
A wet floral foam brick
A knife
How To Make Your Floral Monogrammed Display
Of all the ways to upscale your GLOSSYBOX (and there are a lot!), this may be the prettiest upscale yet. While we've opted for fresh flowers, you can use fake ones and keep the display up all year round if you'd prefer!
Step 1: Cut The Foam Into Shape
Your wet floral foam brick needs to fit neatly inside the base of your GLOSSYBOX. So, start by measuring your box, then use a sharp knife to cut the foam into the right size and shape. It should fill the whole width of the box, but leave a 1.5cm gap from the top. That's roughly 16cm wide, 20cm long and 5cm tall.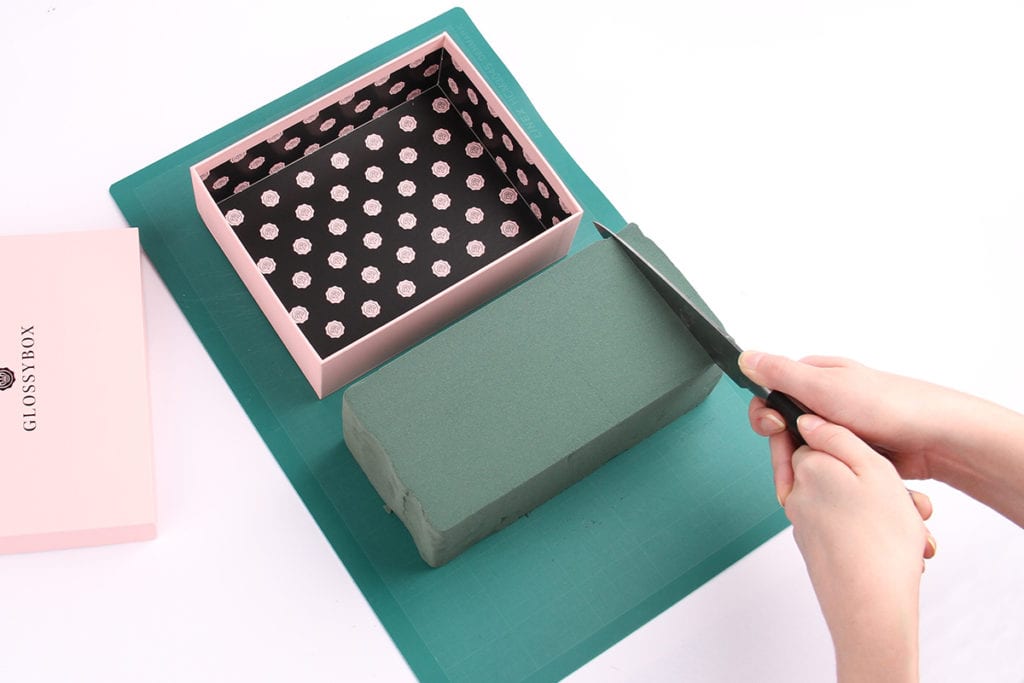 Step 2: Carve Your Initial
Now that your foam is the correct size, slot it into the base of your GLOSSYBOX. Next, use a knife to engrave your chosen initial (we obviously went for a G!) into the foam.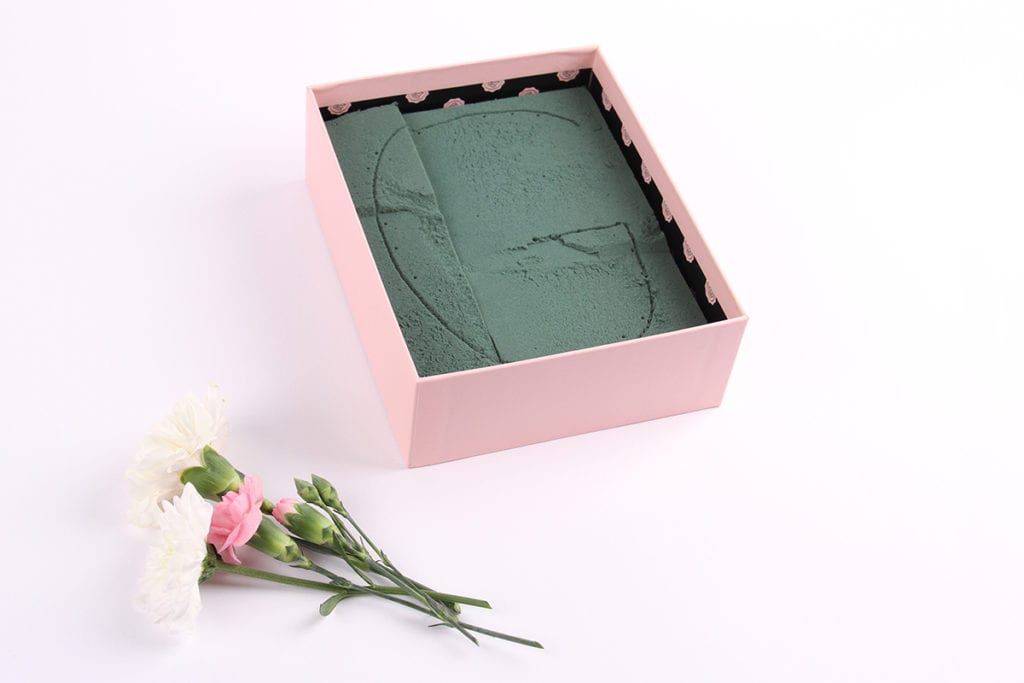 Step 3: Prepare Your Flowers
Take your two bunches of flowers (you should have at least two different colours – one to write the letter and one to make it stand out) and cut the stems so that they're about 6cm long. You want a small part of the stem to be visible above the foam.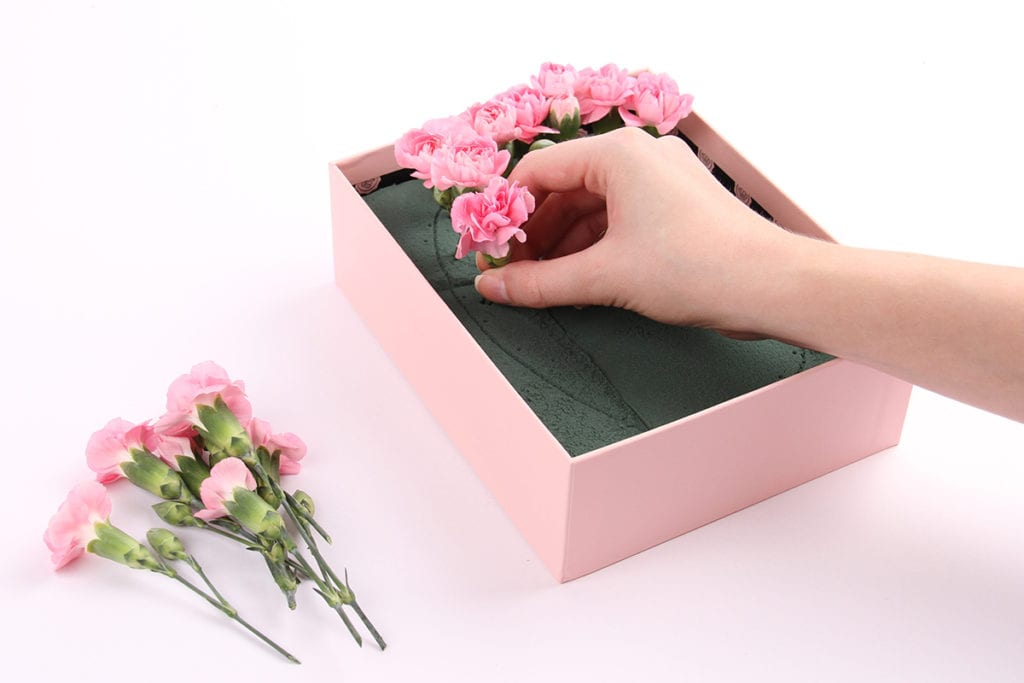 Step 4: Fill In Your Letter
Slot one colour of flowers into the engraved letter that you created with the knife. Take your time over this. It looks better when you insert the flowers one by one and pack them closely together.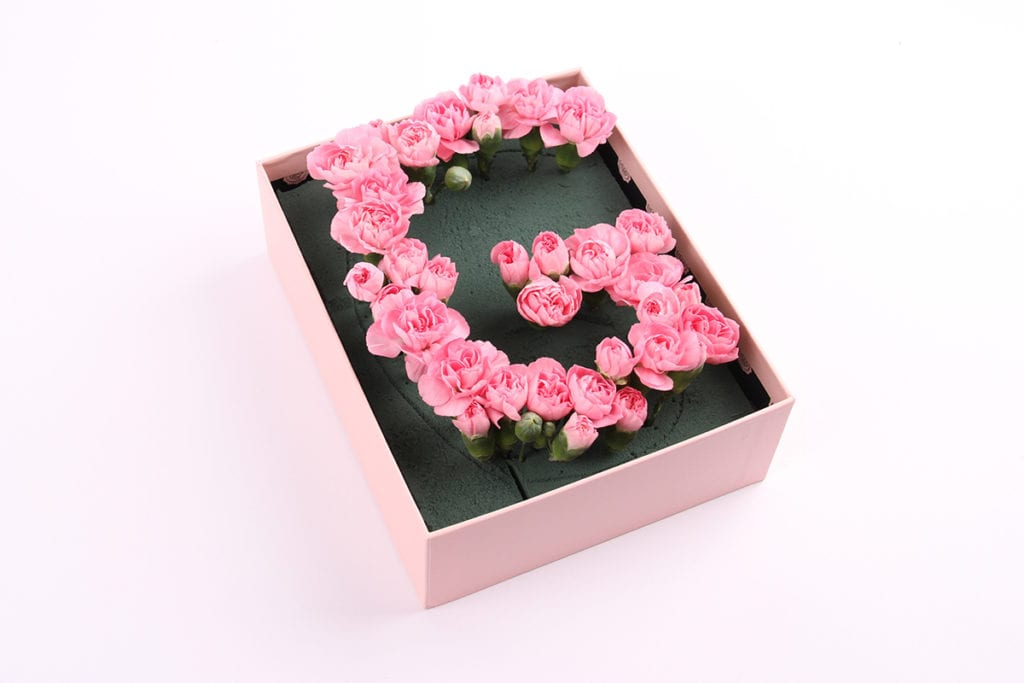 Step 5: Fill The Rest Of The Box
Using your second bunch of flowers (we opted for white as it really makes the pink stand out!), fill the rest of your box. Continue until the box is completely filled all the way to the edge and right around the outside.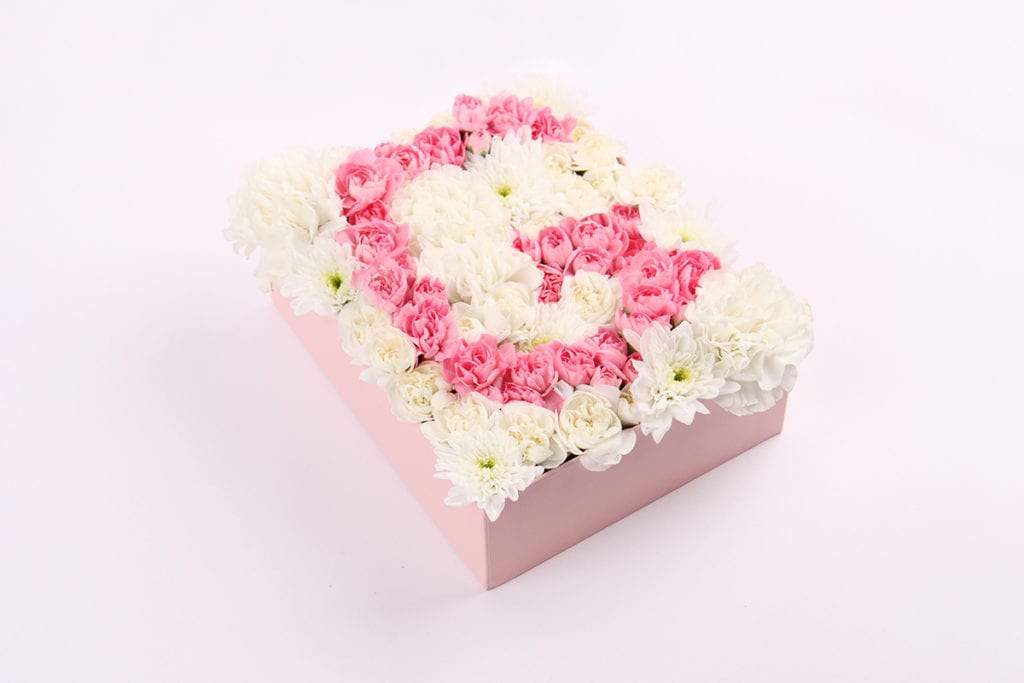 And voila! A beautiful floral monogrammed display that will fill your house with spring vibes!
Subscribe To GLOSSYBOX
Enjoying this new season? It's the perfect time to breathe new life into your beauty routine! If you subscribe today, you'll pre-order our May edit and have five beauty must-haves will be sent straight to your door. What are you waiting for? Order yours now!