With party season in full swing, we thought it was high time we provided you with some hairspiration! These six easy hairstyles will see you through December (and beyond) – there's something for every occasion!
According to hair pro Luke Hersheson, this season is all about understated hair – by this we mean styles that carefully tread the line between over-styled and under-styled. 'This is not a period of un-done hair or bed head hair,' explains Luke. 'The hair is professionally styled, it just doesn't look like it is.'
From the cool ponytail to the pun, here are six step by step tutorials to have your hair looking its very best all season long…
The pun
Casual yet crafted, this is the epitome of winter's understated hair trend. It works with all hair styles and is a fusion between a traditional ponytail and a bun. It's casual, yet has an air of understated nonchalance. Here's how to do it on yourself, with a little guidance from Luke Hersheson…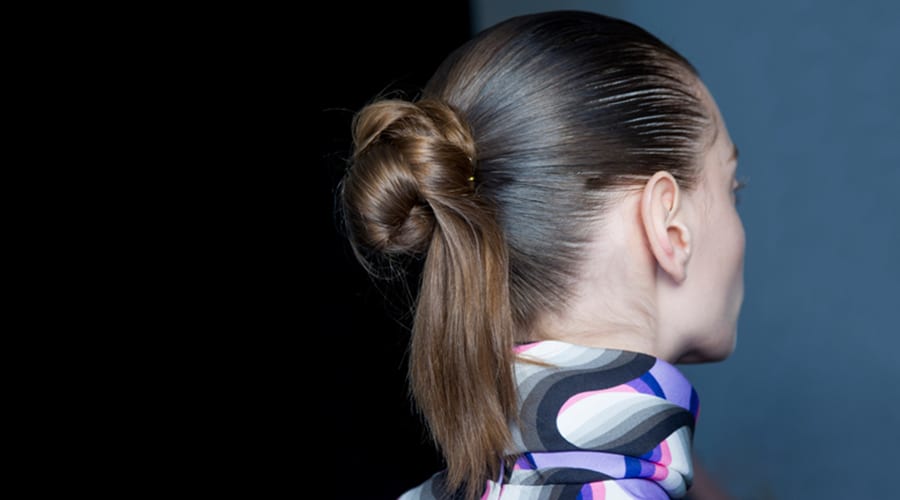 1. Tie your hair in a ponytail and divide into two sections using clear bands.
2. Knot the sections as if you are beginning to tie a shoe lace and wrap the knot around itself like a bun.
3. Pin in place to secure, then gently tease out for a personalised take on the trend.
The cool pony
A ponytail may be one of the simplest styles to create (we could probably do it asleep), but it also works as the launching pad for a whole host of creative looks. Here's how the hair pros at KMS are upping the ponytail anty for Christmas…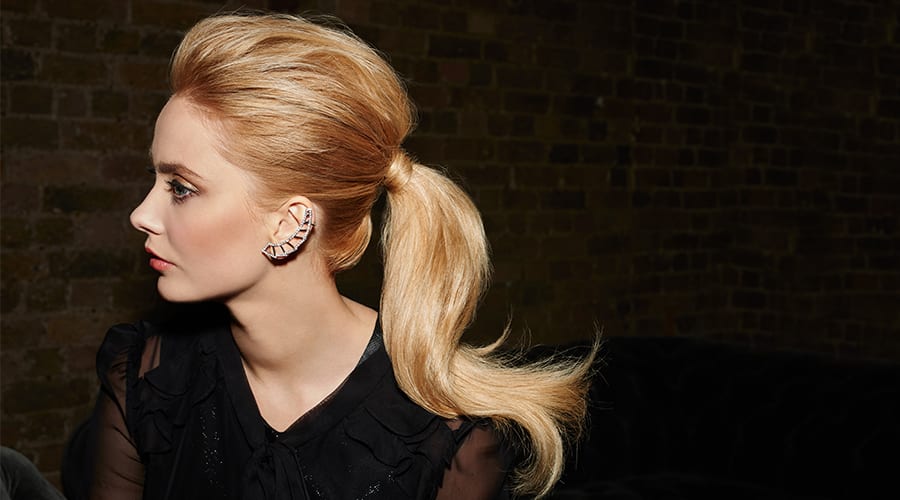 1. Apply a volumising spray through towel-dried hair and blowdry away from the face using a medium-sized round brush.
2. Once your hair is dry, back brush it before smoothing up into a ponytail and secure with a hairband.
3. Back brush the tail and gently tease the hair on top to create a voluminous finish! easy hairstyles
The Half Halo Braid
A half halo braid is a quick and easy way to style your hair. It's subtle yet pretty and can be worn for absolutely any occasion. Charles Worthington's Art Team Director, Marc Trinder, tells us how…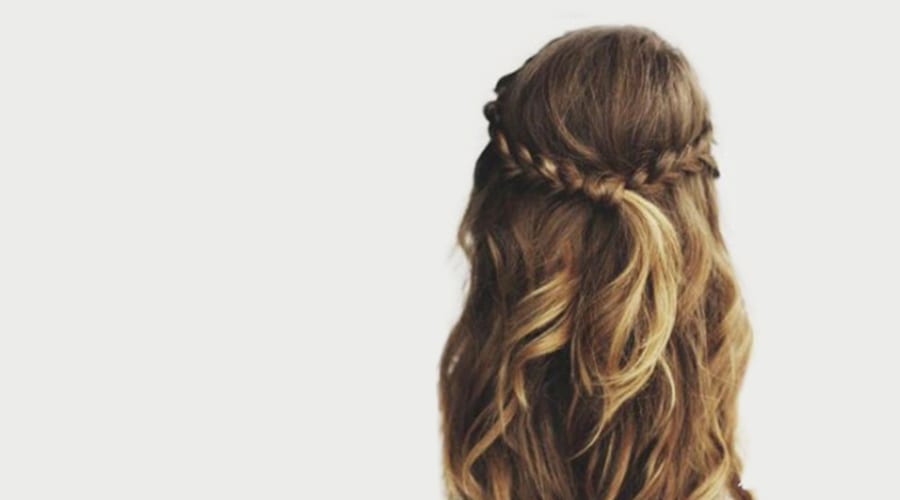 1. Section the hair from the top of the ear, drawing a line throughout the crown down to the opposite ear, isolating the back section.
2. 'Starting on the left hand side by the temple, divide a small section of hair into three strands'.
3.  Start to French plait across the hairline, picking up and adding in extra hair as you plait. Make sure this is an inch in depth from the hairline.
4. Secure with a small elastic band at the end of the plait behind your ear and let the rest of the hair fall.
5. Finally, let the isolated section at the back of your head fall down and gently tong or wand to create a messy wave.
Top knot it
A fan of Kendall? Her (still) trending top knot is effortless but packs a punch.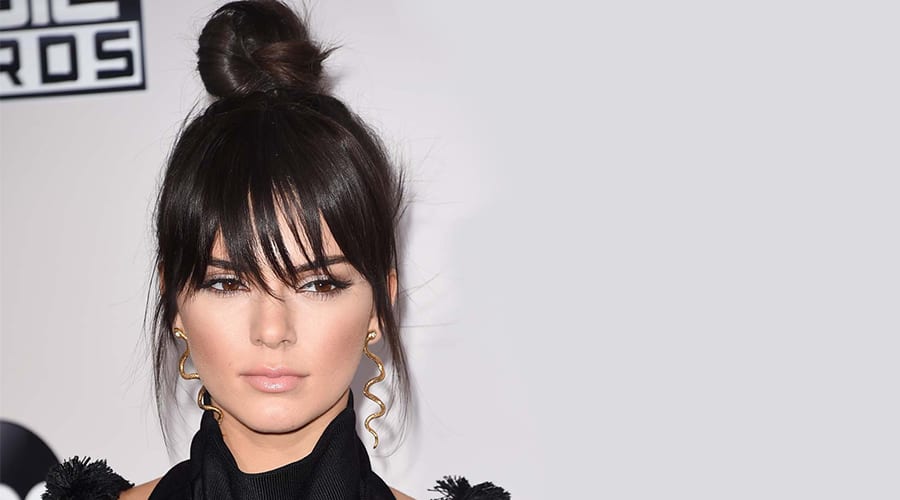 1. Prep your locks by spritzing texturising spray on dry hair, then blast with a hairdryer for a gritty texture.
2. Pull into a high ponytail on the top of your head and secure with a hair band.
3. Back comb the ponytail slightly then twist into a knot around the base of the ponytail, using grips to secure in place.
4. Using your fingertips, tease out strands of hair around your face and fix in place with a little hairspray.
The sleek and chic chignon
A chignon makes for the perfect cocktail party 'do. It's feminine, classic and super easy to do – and this style from KMS takes it up a notch.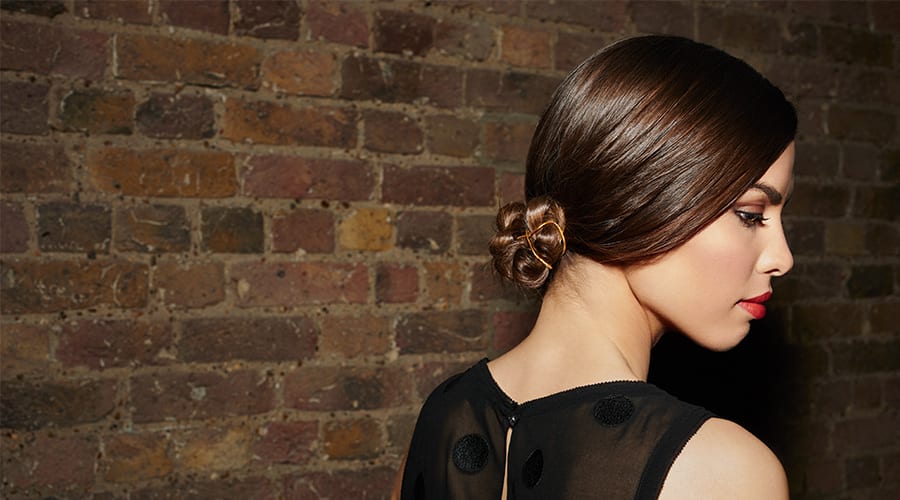 1. Divide your hair into three ponytails and the nape of the neck.
2. Split one ponytail into two and twist to create a rope effect, then secure with a hairband before rolling into a bun and securing with a pin.
3. Repeat with the other two ponytails and to ensure ultimate hold all night long, finish up with a spritz of KMS Hairstay Hold Spray,  £12.35.
Nu wave
This on-trend, effortlessly wavy style courtesy of Luke Hersheson is understated and chic while being undone but in no way messy. 'It's a simple, sexy and effortless look,' explains Luke.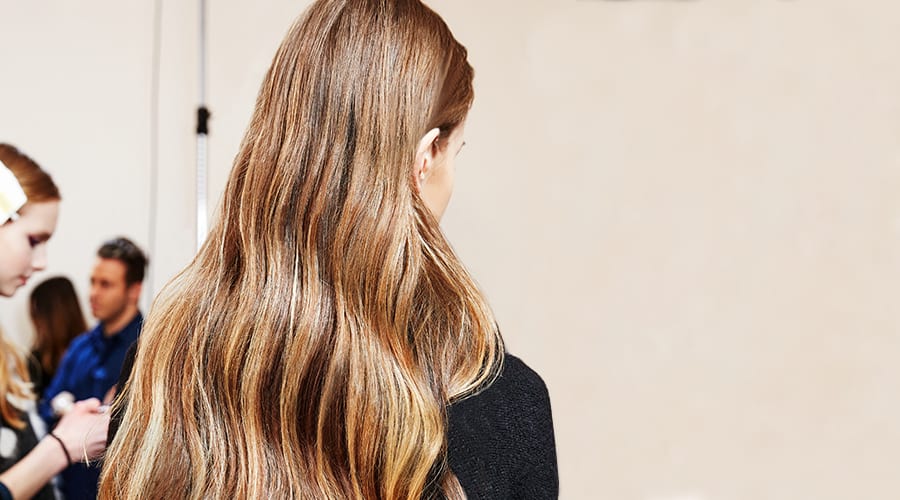 1. Wash you hair and leave to air dry – or style on day old hair.
2. Part your locks in the middle and wrap medium sized sections around a waving wand (we love the Hershesons Tourmaline Wave Wand, £98) leaving an inch at the bottom uncurled.
3. Release your hair from the wand and pull down on the ends to lessen the tightness of the curl.
4. Finish by applying texturising spray to the lower half of the hair. easy hairstyles