Hey Glossies! It's that time of the year again, it's our birthday! This year we are celebrating 11 years of Glossybox which is crazy. This August we're making a real beauty statement, discovering our artistic flair and creating works of art starting with our statement special box design. We have taken this year to celebrate the 'Art of Beauty' for our 11th birthday. We have carefully chosen products that you can use to enhance your artistic beauty side.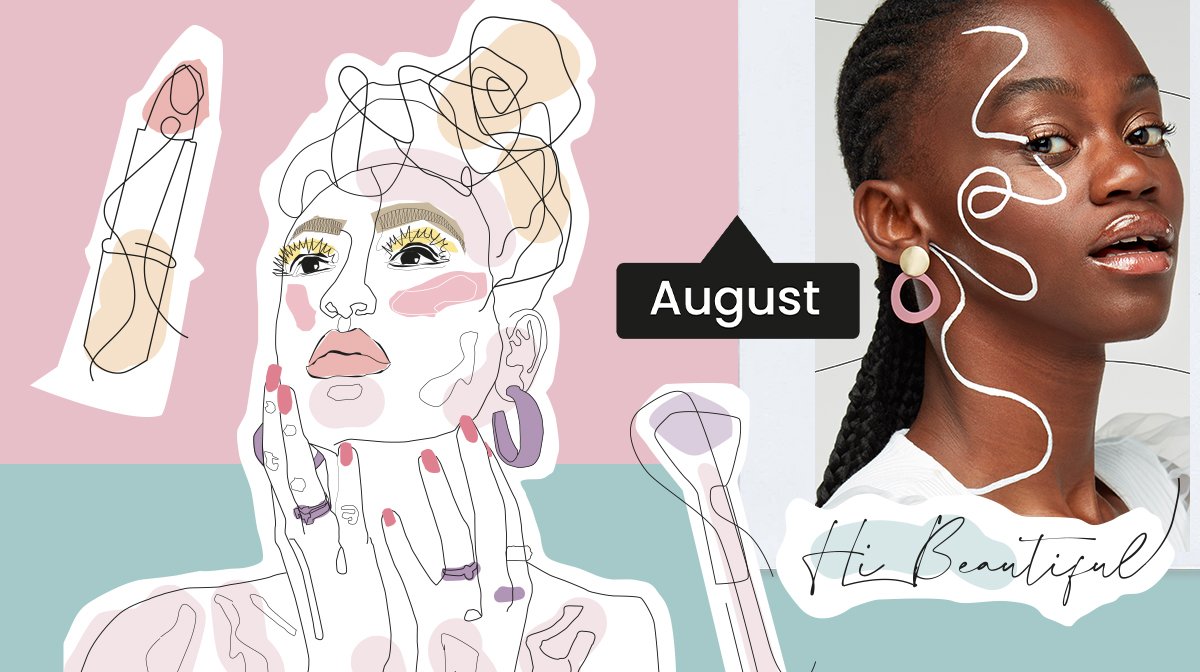 What's Inside the August Edit?  
---
In this month's edit, we've supplied you with five artistic beauty treats – worth over £50, helping you craft your outer beauty. Paint away with the Luxie 604 blush brush and the Pixi blush duo. 
Pixi Blush Duo
Give your cheeks a swipe of freshness with two super silky powders by Pixi. The natural mineral formula is infused with Vitamin E and Mica, so skin is treated as you wear it. This blush duo is hydrating, long–wearing, and light–diffusing. Use the left side to add a pink shade to the apples of your cheeks, and the right gold shade to add shimmer to the high points of your face. Check out our first August sneak peek blog to read more!
Luxie 640 Blush Brush 
Luxie's 640 Pro Precision Tapered Brush is a fluffy, tapered brush ideal for soft application of blush or highlighter. The Luxie signature Rose Gold brush line features premium soft, synthetic bristles encased in a chic pink handle. Such a beautiful addition to your makeup bag. Curious and want to know more? Head over to our second August sneak peek blog to read more!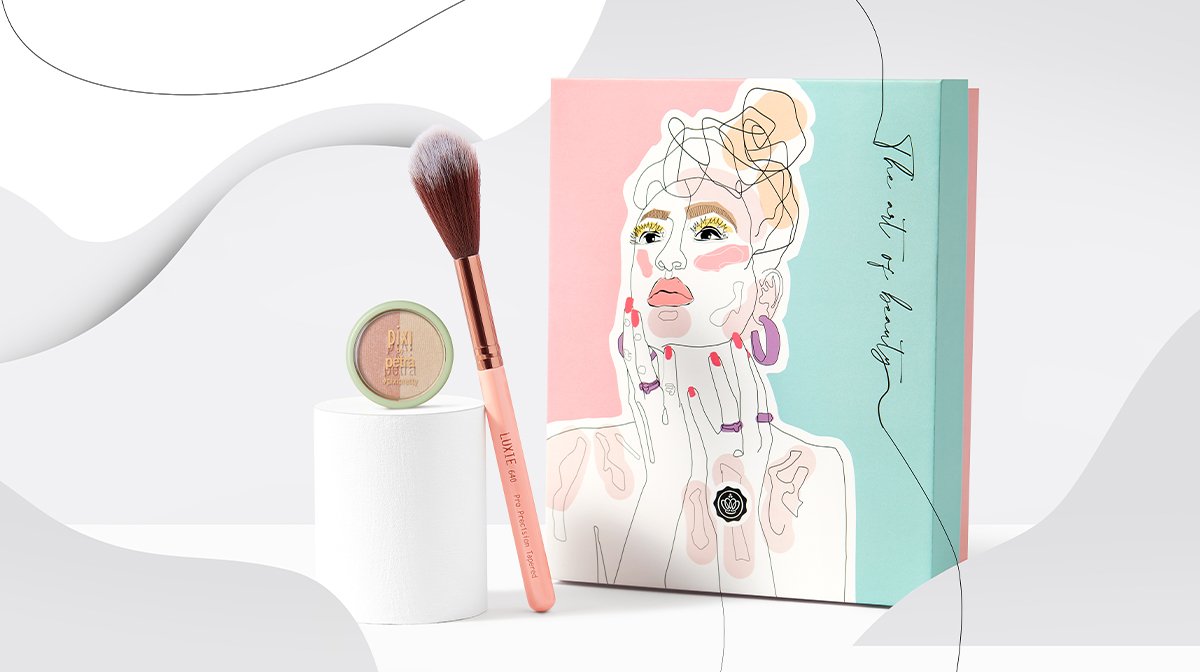 The remaining products in our August edit will be revealed in a couple of weeks, so keep your eyes peeled for our social channels and blogs to find out more!
What's Happening In August
---
Digital Magazine
Our August 'Art of Beauty' digital magazine is now live and ready to be read. If you don't want to wait until your box lands to scan your QR code and read it, head to the Glossy Lounge to find it waiting for you!
Glossy Credits
For more on your surveys and how to fill them in, read our  Glossy Guide To Surveys, or if you want to know more about Glossy Credits, we"ve got a guide on how to earn Glossy Credits and one on How To Spend Your Glossy Credits on Look Fantastic too!
Become A Subscriber
---
Subscribe right now to get your very own August 'Art of Beauty' GLOSSYBOX.
Once signed up, you'll not only start receiving our monthly boxes, you'll also get plenty of other benefits too. Glossy Credit, access to the Glossy Lounge and discounts on our Limited Editions and the GLOSSYBOX Skincare range… there's so much to take advantage of!  Don't forget, as an avid blog reader, if you become a Glossy today you can get your First box for only £11, including delivery! Just use code 'GLOSSYBLOG' at checkout!