To help your teen feel full of body confidence, our August Generation GLOSSYBOX is bursting at the seams with pampering skin and body care and gorgeously glam makeup!  
Worth over £90, this Limited Edition features nine must-tries; there's eight full size products and one deluxe mini, plus one extra special little treat!  
Ready to find out what our first three product reveals are? From Iconic Bronze, Beauty BLVD and Nire Beauty, these makeup marvels are sure to be something to get excited about!
Iconic Bronze Champagne Supernova Highlighter
Up your makeup game with this ultra‐lightweight highlighting powder from Iconic Bronze! Providing a showstopping glow, this buildable formula offers a pearlescent champagne highlight that your skin will adore… We can't think of anything more perfect for summer! 
When To Apply Highlighter In Your Makeup Routine
Applying highlighter should be the final step when applying your base makeup. You may not use all of the below products or follow all of these steps, but this little step by step gives you a quick idea of where to add this highlighter into your routine!
Primer – start by perfecting your base.
Foundation – Next, apply your coverage.
Powder – If necessary, set your foundation with powder.
Blush and bronzer – add colour and start contouring your face
Highlighter – Finally, add your shimmer!
Six Places On Your Face To Accentuate With Highlighter
The tip or bridge of your nose –

Apply your highlighter down the bridge of your nose or on only the tip.

 

Above your cupid's bow –

Use your highlighter to draw the eye to your lips.

The arch of your brows (above and below!) –

By highlighting beneath the arch of your brows, your eyes will look brighter and more awake. Using highlighter above the arch of your eyebrow is just as important too – this will define the shape of your brows!

On your cheekbones –

The most common place to apply highlighter. Doing so creates a more defined, contoured facial structure.

The centre of your forehead –

This also helps you create a more contoured face (especially if you apply bronzer to your temples too!).

The centre of your chin –

Brightening up this area also aids in giving your face a more defined appearance.

 
Beauty BLVD Molten Metal Glitter Eyeshadow
There's no doubt about it… All eyes will be on you with this flawless glitter eyeshadow. Creamy and lustrous, this liquid shadow is sure to be quick drying and long lasting, meaning whatever your plans are whilst wearing it, it's not going to budge! 
With so many stunning shades available, we just couldn't choose one to be in this box! So, to add to the surprise that Glossies always love, we made this Molten Metal Glitter Eyeshadow a lucky dip! There are four different metallic shades up for grabs, each offering the same multi‐dimensional glam experience as the rest!
What Shades Are In The Lucky Dip?
Ysmeina:

 a beautiful and illuminating gold

 

Emelisse:

 a warm and fiery copper

 

Adelize: 

a dusty pink shimmer

 

Melisant: 

a dark silver lustre
How To Use This Glittery Liquid Eyeshadow
Craft your favourite eyeshadow look with your desired shadows! 

If you're already a Glossy and you have our 

August '10th Birthday' edit

, why not try creating a beautiful eye look with the 

Steve Laurant Celebration eyeshadow palette!

 

We think these colours would look fab with a sparkly gold or copper glitter on top!

 

Using the applicator in your Molten Metal Glitter Eyeshadow (or your fingertips), gently dab your liquid shadow on top, layering up until you've created the exact look you were after!
Nire Beauty 113 The Multitasker Brush
Because two heads are better than one! This dual-sided blending brush combines a classically flat tapered brush with a soft and fluffy domed blending brush to form the perfect partnership. With the ability to be used to apply so many different makeup products, this easy-to-use multitasking tool is up to any challenge! 
How To Use Your 113 Multitasker Brush
The 113 is Niré's most versatile make-up brush yet. Although designed to be the ultimate concealer brush, it's also perfect for applying eyeshadow, highlighter and more! But how do you use it for each?
For concealer:
Use the flat tapered side of the 113 to apply concealer to any areas you wish – eg: to brighten under eyes or to conceal blemishes. Using this flat surface (rather than the tip) allows for smoother application and for you to build up additional coverage if needed.

 

Once applied, use the opposite side of your brush to blend out your concealer in small circular motions. This soft and fluffy brush head is designed to blend out both powders and creams for a silky smooth finish.

 
For eyeshadow:
Create a base or transition colour for your eye looks by using the tip of the domed and fluffy brush to apply eyeshadow in your eye crease (and underneath the eyes if desired!). Blend out in circular motions too, to create a more seamless look.

 

To take your eyeshadow to the next level, add another colour across the lid with the flat and tapered side of the 113. Narrowly shaped to allow for precise application, use this flat side to sweep eyeshadow across the centre of your lid. Repeat as much as necessary to build up your desired colour intensity. The tip of this brush is also ideal for lining underneath your eyes for a more dramatic effect.

 

For a fab finishing touch, dip the tip of this brush into a shimmery shadow then apply it to the inner corners of your eyes and underneath your brow bone for the perfect sparkle.

 
For highlighter:
Yes, you can use this brush to apply the Iconic Bronze Champagne Supernova Highlighter that's also in our Generation GLOSSYBOX Limited Edition!
Take the fluffy end of your 113 multitasker and dip it into the Iconic Bronze powder (or your fave cream or liquid highlighter!) before applying this to the high points of your face. Not sure where these are? Think about where the light would naturally touch your face, i.e. your cheekbones, cupid's bow and the bridge of your nose! Scroll back up and follow our highlighter step by step guide when you're ready to give it a go!

Remember to blend it out in small circular motions for a natural finish too.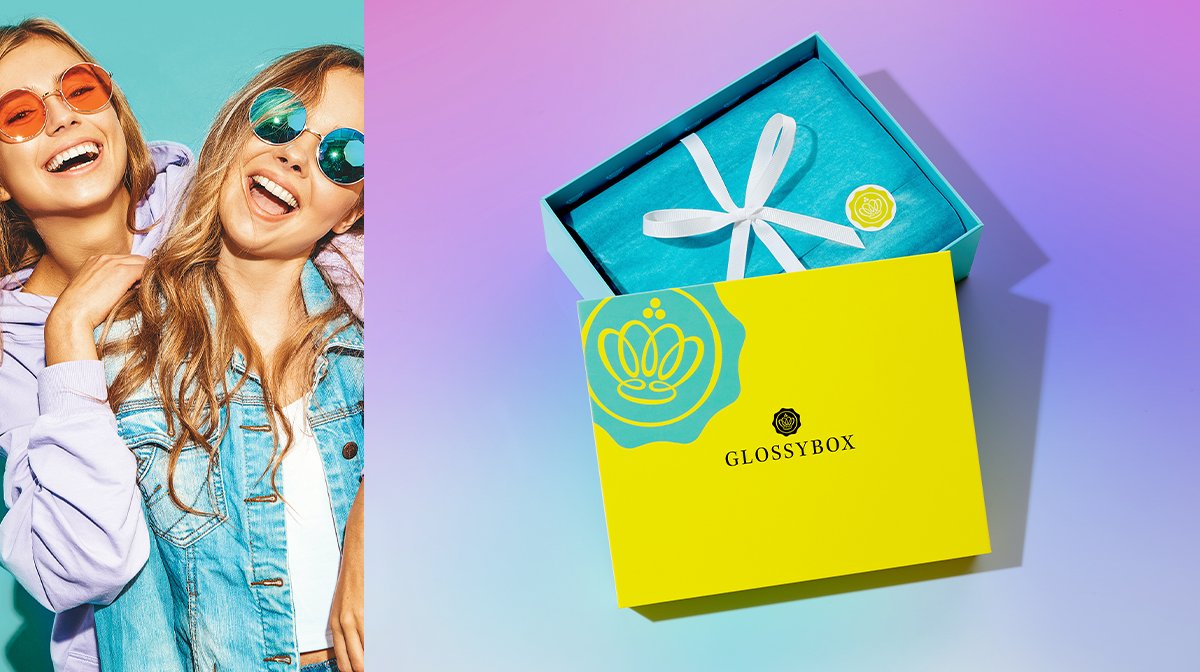 More From Generation GLOSSYBOX
Have you read our August Generation GLOSSYBOX Story Behind The Box blog post yet? It shares even more about this Limited Edition's theme as well as when it goes on sale, how much it'll cost and what brands you can expect to find inside! 
If you're intrigued by this edit's line up, keep an eye on the GLOSSYBOX blog and our social channels too. We'll be revealing more of the products in this box over the coming days! 
Subscribe To GLOSSYBOX 
Want to get your Generation GLOSSYBOX before it goes on general sale? Also want to get it for £5 less? Subscribe to GLOSSYBOX today! You'll also get your hands on our incredible monthly boxes too. Filled with five fab beauty products, that are delivered straight to your door every month, you're sure to love being a Glossy! There are also plenty of other amazing benefits, including discount on GLOSSYBOX Skincare and access to our exclusive members-only Glossy Lounge!
Oh, and don't forget if you subscribe you'll get priority access and an exclusive discount on our EXTREMELY POPULAR 2021 GLOSSYBOX Advent Calendar, which goes on sale really soon!