Get glammed up, get on your dancing shoes and join us Glossies… because this month is our 10th BIRTHDAY! 
It's only the first of the month, but the celebrations are in full swing already and we have so much we can't wait to share with you all – and that, of course, begins with our August '10th Birthday' GLOSSYBOX! 
Worth over £75 and featuring at least three full size products, inside this very special box you'll find five of our ultimate beauty must-haves. Including skincare and makeup, you'll discover all you need to get party ready this summer!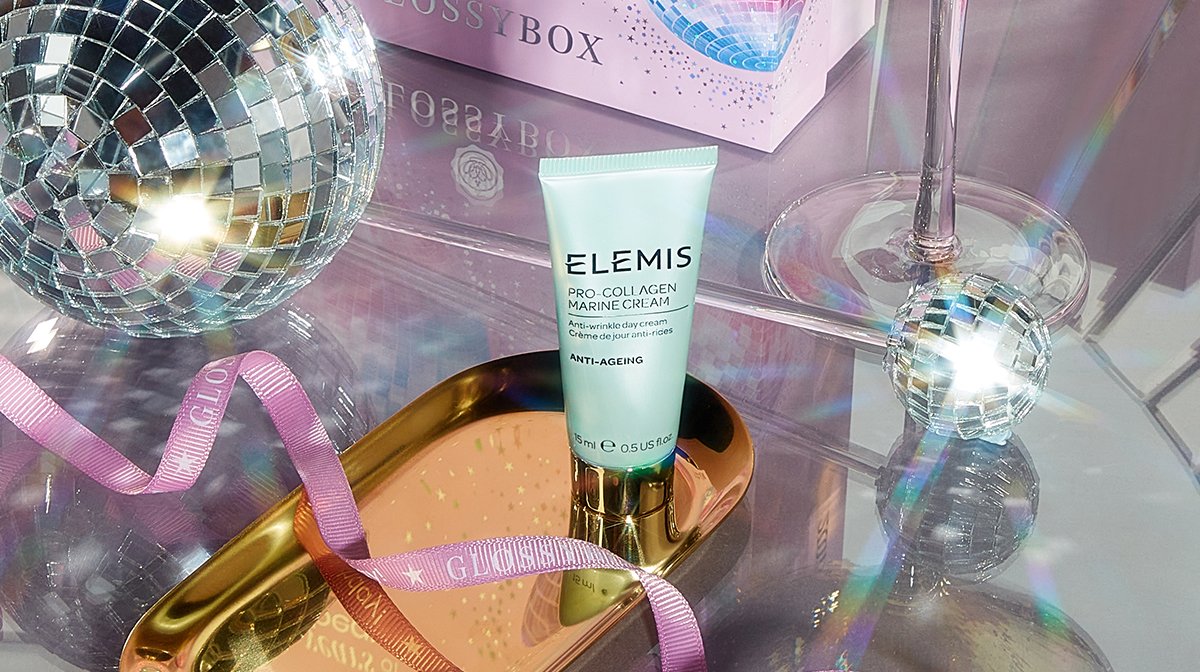 Our First GLOSSYBOX Birthday Box Sneak Peek!
Before you craft your perfect party look, you'll need to master your skincare. And our first sneak peek from ELEMIS is ideal. We know this brand is a HUGE favourite of Glossies so, of course, we had to include it in our birthday box! 
For youthful skin that looks firmer and feels more radiant, the ELEMIS Pro-Collagen Marine Cream is the gift you've been waiting to unwrap! Award-winning and anti-ageing, this cream is highly moisturising, yet is still an ultra-light gel that quenches thirsty skin and increases hydration. 
Want to learn more about this skincare saviour that we seriously can't get enough of? Have a read of our first sneak peek blog from ELEMIS right now.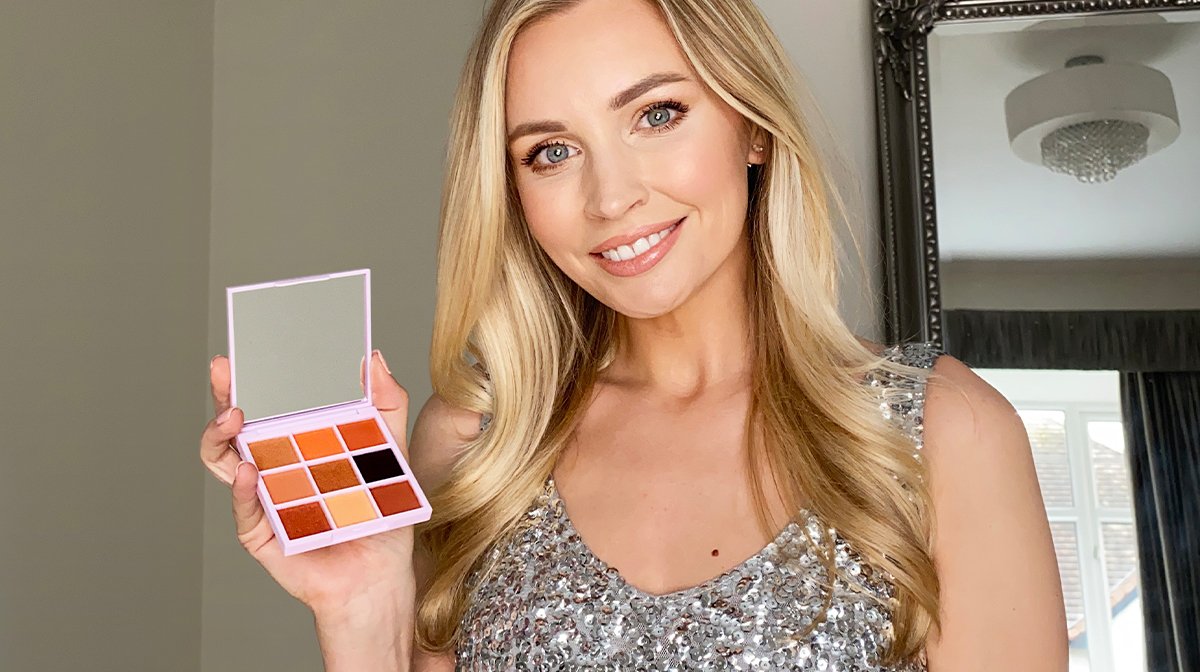 A Second Present To Get Excited About…
So, your skincare is sorted and it's makeup time. What do you turn to? Your second August GLOSSYBOX sneak peek that's what! 
With this gorgeous perfectly-themed Celebration palette from Steve Laurant, you can create a whole host of stunning eye looks! A mix of seriously seductive shades that include both matte and shimmer, these highly pigmented shadows apply evenly and feel ultra-velvety and silky smooth. Extremely lightweight and long lasting too, your shadow won't shift either – even if you're out dancing the whole night long! 
Intrigued to find out more about this palette and get an idea of the incredible looks you can create using it? Have a read of our second sneak peek Steve Laurant blog immediately!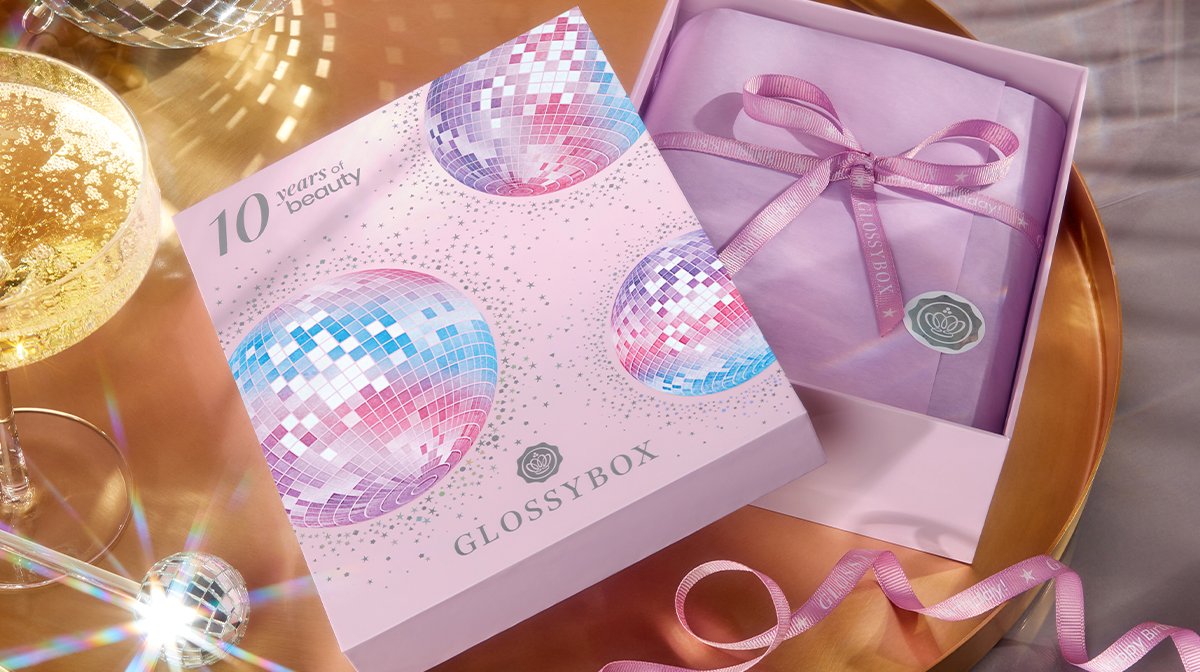 What Else Is Inside Our August '10th Birthday' GLOSSYBOX?  
Whilst we're sure you're already excited about the ELEMIS Pro-Collagen Marine Cream and the Steve Laurant Celebration Eyeshadow Palette, there's even more to come from our August '10th Birthday' edit… 
We'll be sharing these in our full revel blog post later in the month, as well as on our social channels in the coming weeks too. Keep your eyes peeled to spot these other must-try beauty buys you'll get to unwrap very soon!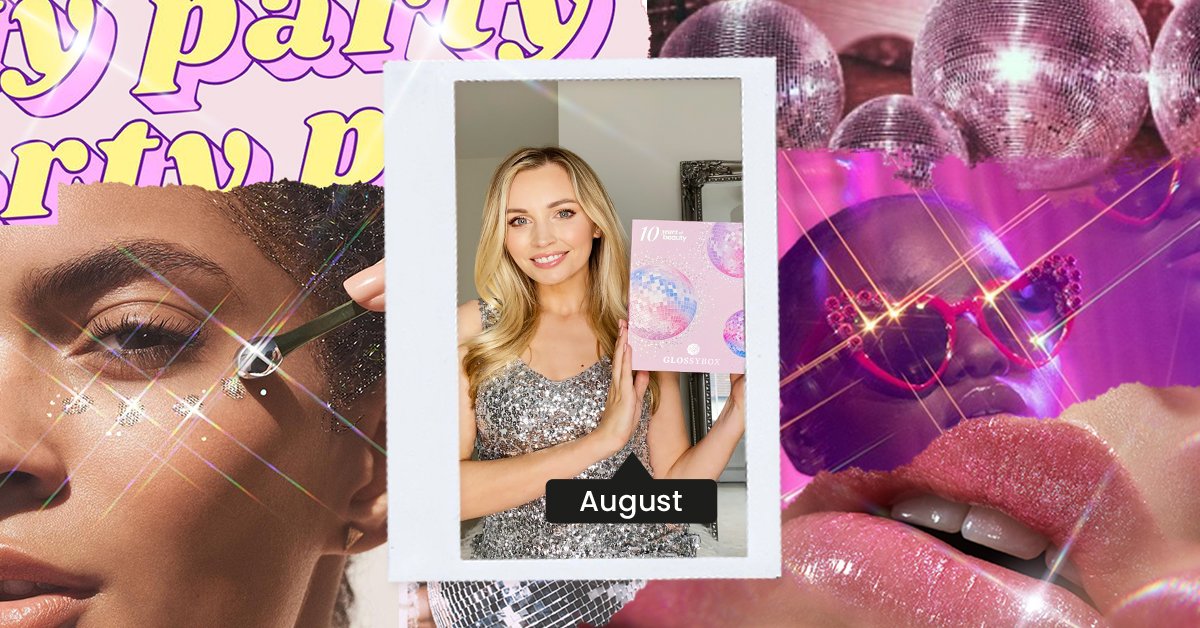 What Else Is Happening During GLOSSYBOX's Birthday Month?   
Want to know what other birthday treats we've got coming your way in August…? 
More Limited Editions!
We're sharing our birthday presents with you this month, bringing you even more incredible Limited Editions over the next 30 days! All bursting at the seams with makeup, hair and skincare – for all ages, skin types and makeup styles – there's sure to be a Limited Edition edit for you!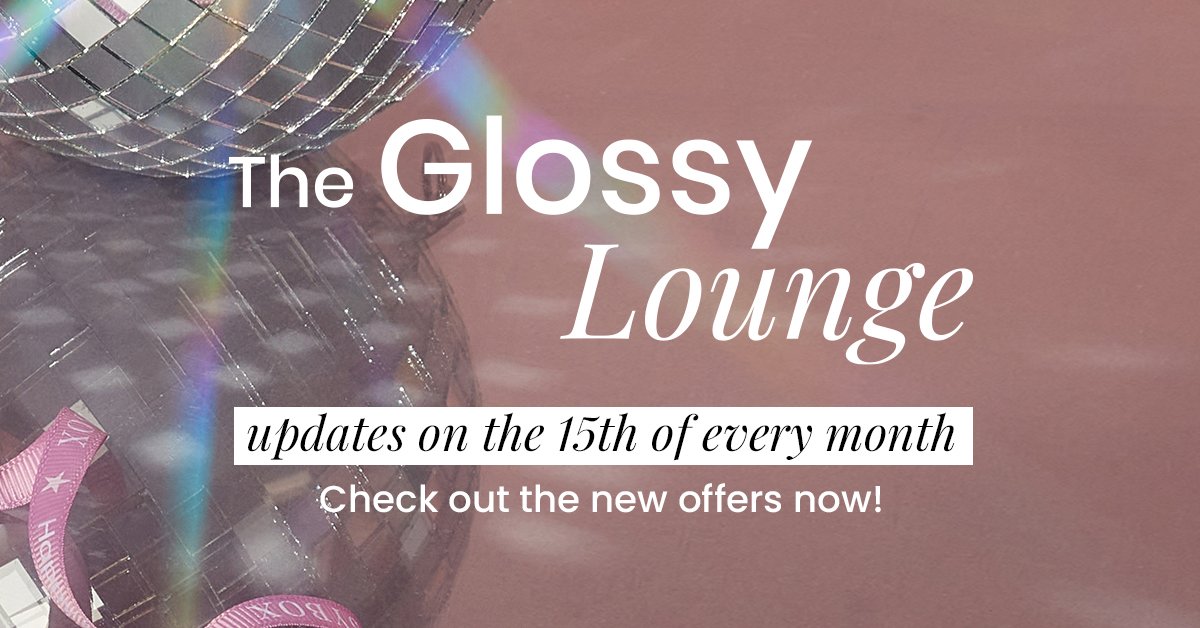 Updates In The Glossy Lounge    
Yet again, a new month means so many amazing offers, discounts and competitions in the Glossy Lounge! The Glossy Lounge will also be updated with even more on the 15th August too. To take full advantage of this incredible Glossy benefit, simply log into your subscriber account now. Not a subscriber? What are you waiting for? Sign up right now! 
New Rewards For Referring Friends!  
We want you to spread the Glossy fun with the people you love most! Head to your account now and you'll find your very own unique referral code, meaning it's now even easier to refer your friends to GLOSSYBOX. When your beauty-loving friends sign up, as a reward you'll get £5 Glossy Credit. And they'll also get £5 off any subscription they choose!
You can find out more about how to refer your friends to GLOSSYBOX on the GLOSSYBOX blog!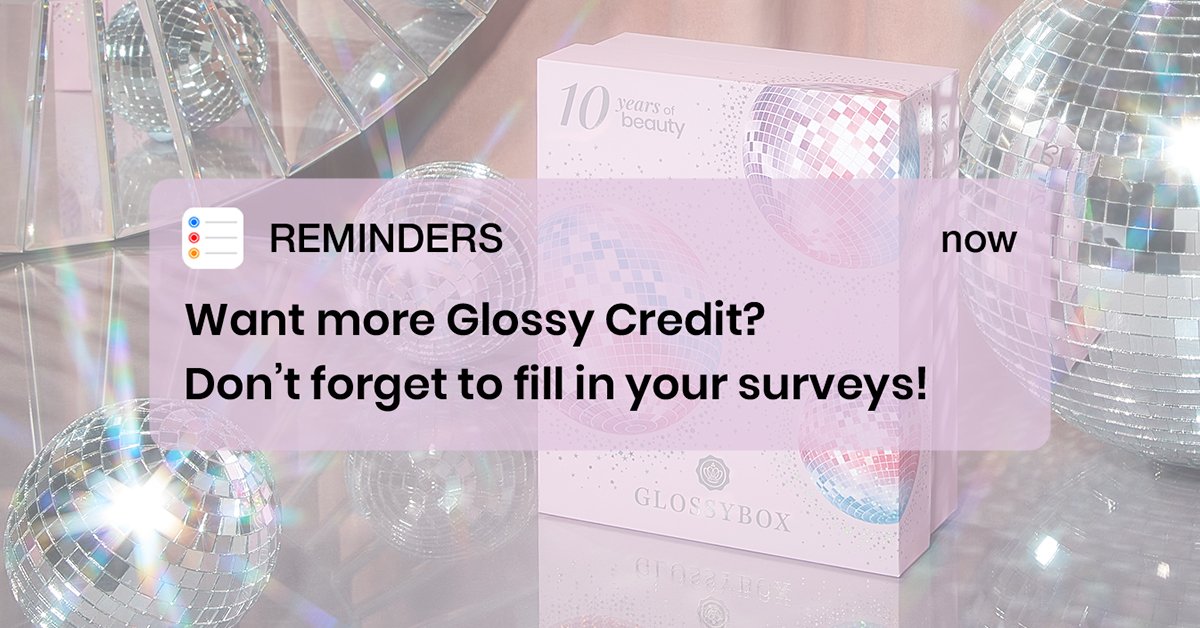 Fill In Surveys To Earn Glossy Credit!
Don't forget about your surveys! While you're waiting for your August '10 Years Of Beauty' GLOSSYBOX to arrive, why not take five minutes to fill out any outstanding surveys (and product reviews!) you may have waiting for you in your account. You'll of course earn yourself Glossy Credit once they're done too…  
For more on your surveys and how to fill them in, read our Glossy Guide To Surveys, or if you want to know more about Glossy Credit, we've got a guide on how to earn Glossy Credit and one on how to spend Glossy Credit on lookfantastic too!   
Subscribe Now To Get Your August '10
th
 Birthday' GLOSSYBOX!    
Want to be a part of the birthday fun? Subscribe to GLOSSYBOX today! As a Glossy you'll receive not only our first two sneak peek products from ELEMIS and Steve Laurant, but also three surprises you're sure to love! Oh, and don't forget about all the other Glossy benefits, like Glossy Credit, access to the Glossy Lounge and discounts on our Limited Editions and the GLOSSYBOX Skincare range!    
Don't forget, as an avid blog reader, if you become a Glossy today you can get your first box for only £11, including delivery! Just use code 'GLOSSYBLOG' at checkout!