We like to think of our monthly GLOSSYBOX as a treasure trove of gems just waiting to be discovered… And this month, in our July 'Beauty Treasures' edit, you're going to love uncovering the latest finds hidden away inside.
Spoiler, you'll open this gorgeous special design box to find at least four full sized products worth over £50!
From scents that'll refresh and uplift to makeup that'll allow you to shimmer like gold, your search for this month's must-haves is over!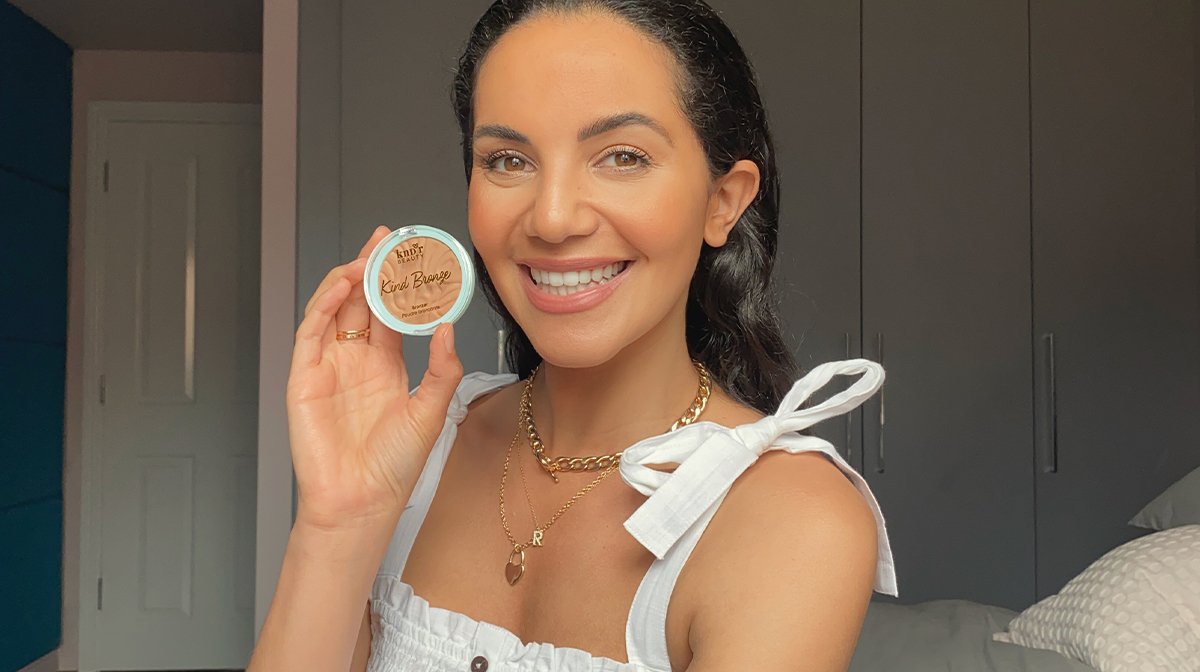 Our 'Beauty Treasures' Edit – Sneak Peek #1…
Whether the sun makes an appearance or not, faking your summer glow is always fool proof. And our first 'Beauty Treasures' sneak peek will help you do just that… 
The Kind Bronze Bronzer from KNDR is the perfect product for crafting your glow this July. This natural, buildable bronzing powder will turn your skin a perfect, sun kissed shade. Creamy and ultra-soft, this formula has been created with a blend of nutrient-rich plant-based butters too, to condition and nourish your skin! 
Intrigued to know more about this bronzer? We thought you might be! To learn more about this product and how best to use it, have a read of our KNDR Kind Bronze sneak peek blog now.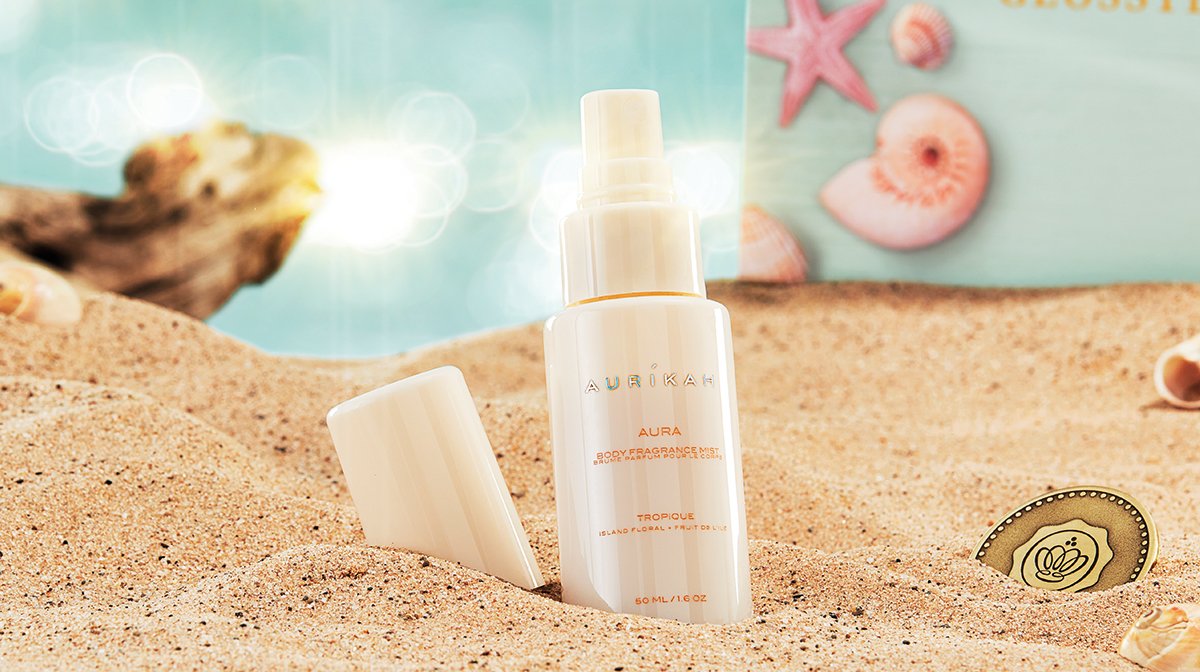 Your Second 'Beauty Treasures' Sneak Peek!
Another sneak peek is coming your way today too! Because you'll want to know about as many of the treasures in this month's box as possible, and ASAP… 
The Aura Body Tropique Fragrance Mist from Aurikah is an island escape in a bottle! Captivating island florals and warm rays of light, this mist allows you to add a luxurious scent that embodies all this sun sea and sand to your skin. Oh, and it'll leave your skin feeling super soft too! 
Read more about this tropical inspired mist in our second sneak peek Aurikah blog immediately!
What Else Is Inside Our July 'Beauty Treasures' GLOSSYBOX?  
As well as the KNDR Kind Bronze Bronzer and the Aurikah Fragrance Mist in our July 'Beauty Treasures' edit, there are three other hidden gems waiting to be unboxed this month!
We'll be sharing these in our full revel blog post later in the month, as well as on our social channels in the coming weeks too. Keep your eyes peeled to spot these other must-try beauty buys buried inside how-to videos and sneak peek posts!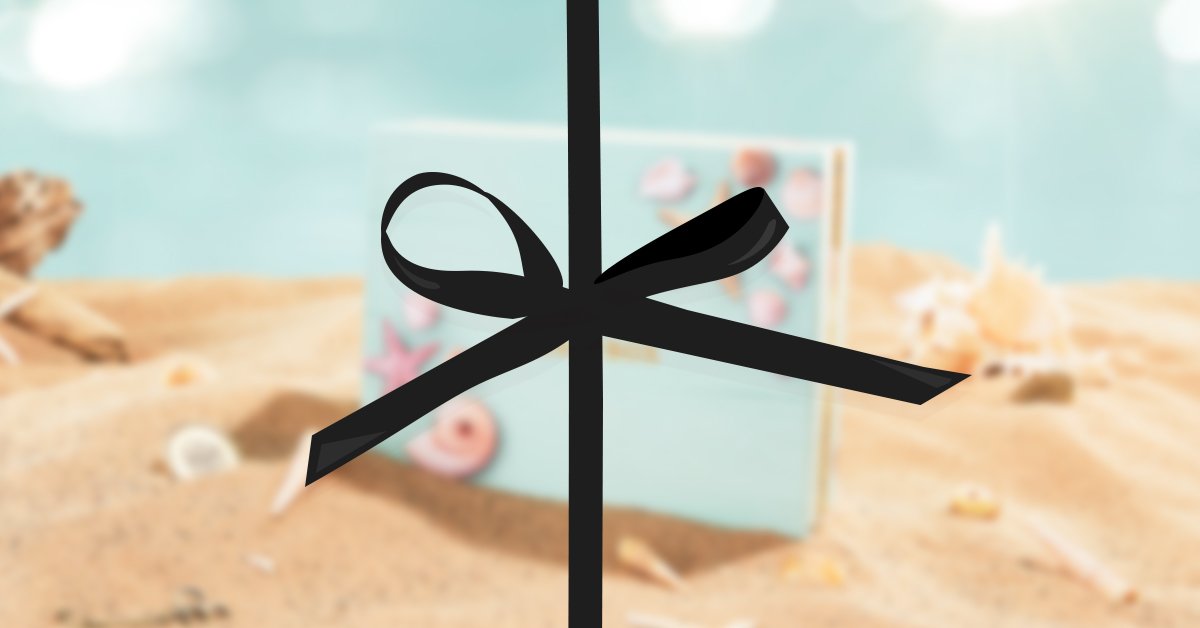 What Else Is Happening At Glossy HQ During July?      
We've got heaps of fun to share with you this month…  
Plenty Of Competitions! 
Once again, this month, when your GLOSSYBOX arrives be sure to check out the competition on the back of your product card inside! Simply scan the QR code and enter your email address on the page you're taken to, to be in with a chance of winning an amazing beauty bundle worth over £600!  
Incredible Limited Editions
We've got another couple of AMAZING Limited Editions coming your way during July. They're top secret right now, but we'll be teasing them on our social channels very soon. Trust us when we say, you will NOT want to miss getting your hands on these incredible edits, both jam-packed with the very best from some huge name brands. 
Updates In The Glossy Lounge 
Yet again, a new month means so many amazing offers, discounts and competitions in the Glossy Lounge! The Glossy Lounge will also be updated with even more on the 15th of July. To take full advantage of this incredible Glossy benefit, simply log into your subscriber account now. Not a subscriber? What are you waiting for? Sign up right now!
Don't Forget About New Rewards For Referring Friends! 
We want you to spread the Glossy fun with the people you love most! Head to your account now and you'll find your very own unique referral code, meaning it's now even easier to refer your friends to GLOSSYBOX. When your beauty-loving friends sign up, as a reward you'll get £5 Glossy Credit. And they'll also get £5 off any subscription they choose! 
You can find out more about how to refer your friends to GLOSSYBOX on the GLOSSYBOX blog!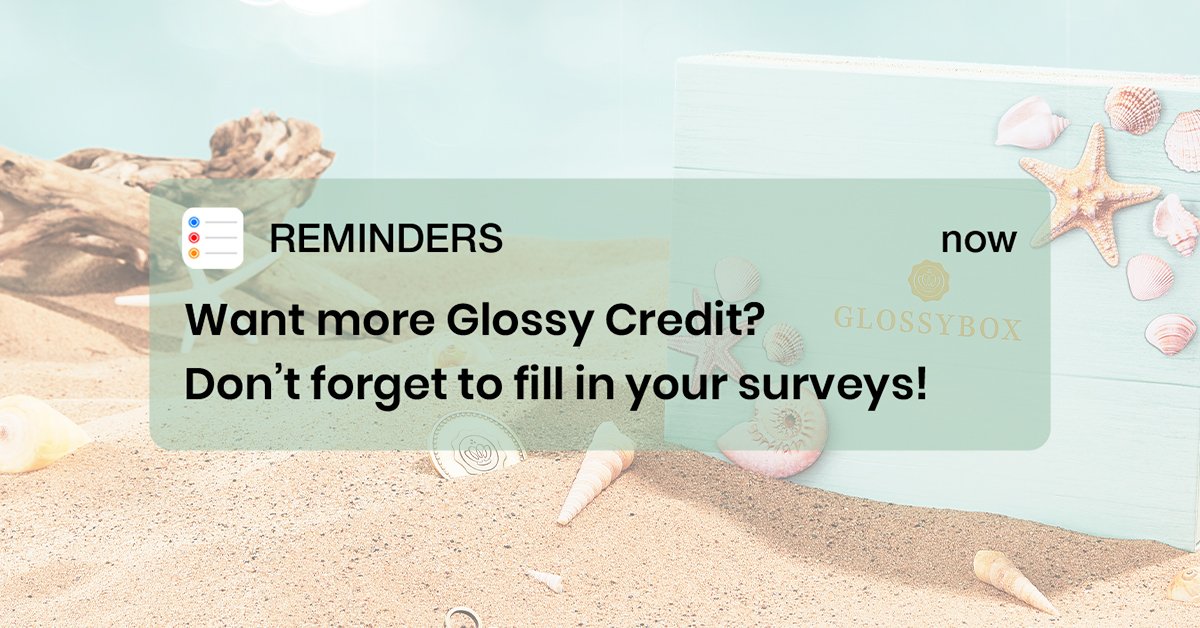 Stay Surveys Savvy!
Don't forget about your surveys! While you're waiting for your 'Beauty Treasures' GLOSSYBOX to arrive, why not take five minutes to fill out any outstanding surveys (and product reviews!) you may have waiting for you in your account. You'll of course earn yourself Glossy Credit once they're done too… 
For more on your surveys and how to fill them in, read our Glossy Guide To Surveys, or if you want to know more about Glossy Credit, we've got a guide on how to earn Glossy Credit and one on how to spend Glossy Credit on lookfantastic too! 
Download This Phone Wallpaper 
A new month means a new theme! And if you want to update your phone wallpaper to match, you most definitely should!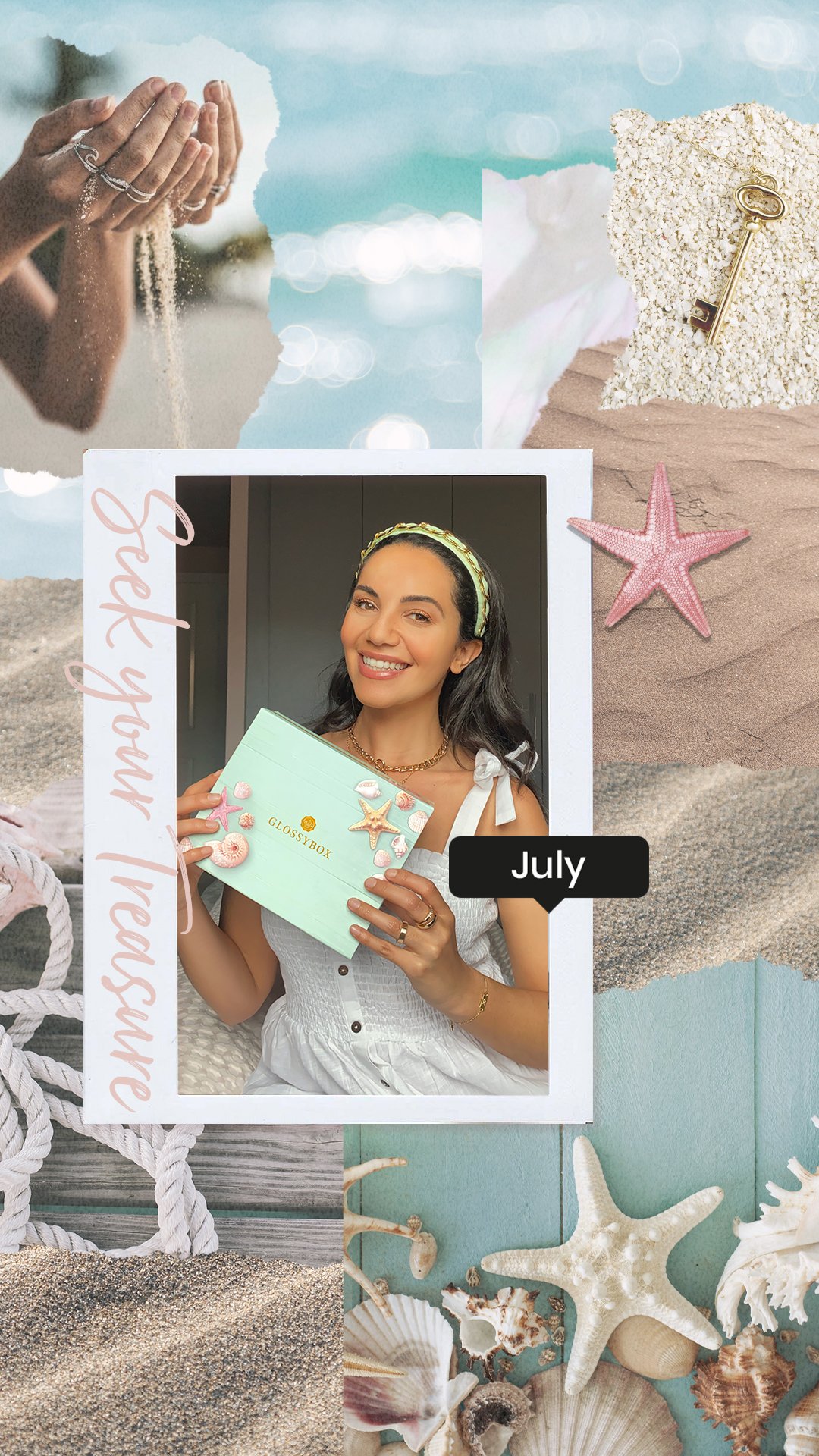 If you're on a mobile phone, just press down on the image until the options menu pops up and select 'add to photos'. Or, if you're on a computer, simply right-click on the image and select 'save image as' to download this month's beautiful background.   
Subscribe Now To Get Your July 'Beauty Treasures' GLOSSYBOX!   
Our July 'Beauty Treasures' GLOSSYBOX, is not to be missed… So what are you waiting for? Subscribe today! As a Glossy you'll receive not only our first two sneak peek products from KNDR and Aurikah, but also three other hidden gems that you'll love! Oh, and don't forget about all the other Glossy benefits, like Glossy Credit, access to the Glossy Lounge and discounts on our Limited Editions and the GLOSSYBOX Skincare range!   
Don't forget, as an avid blog reader, if you become a Glossy today you can get your first box for only £11, including delivery! Just use code 'GLOSSYBLOG' at checkout!