Been searching for a new product that'll have you feeling beautifully bronzed this summer? Well, your quest is over! Our first sneak peek from KNDR is here to bring a new lease of life to your day… 
Allowing you to shimmer like gold – and what else would you expect from a treasure chest full of treats – this makeup marvel is worth £14, and sits alongside four other hidden gems in this month's 'Beauty Treasures' edit! 
Oh, and not only is this month's box a special design, there's been plenty of work going on behind the scenes at Glossy HQ to bring this product to you in packaging that perfectly matches our July theme!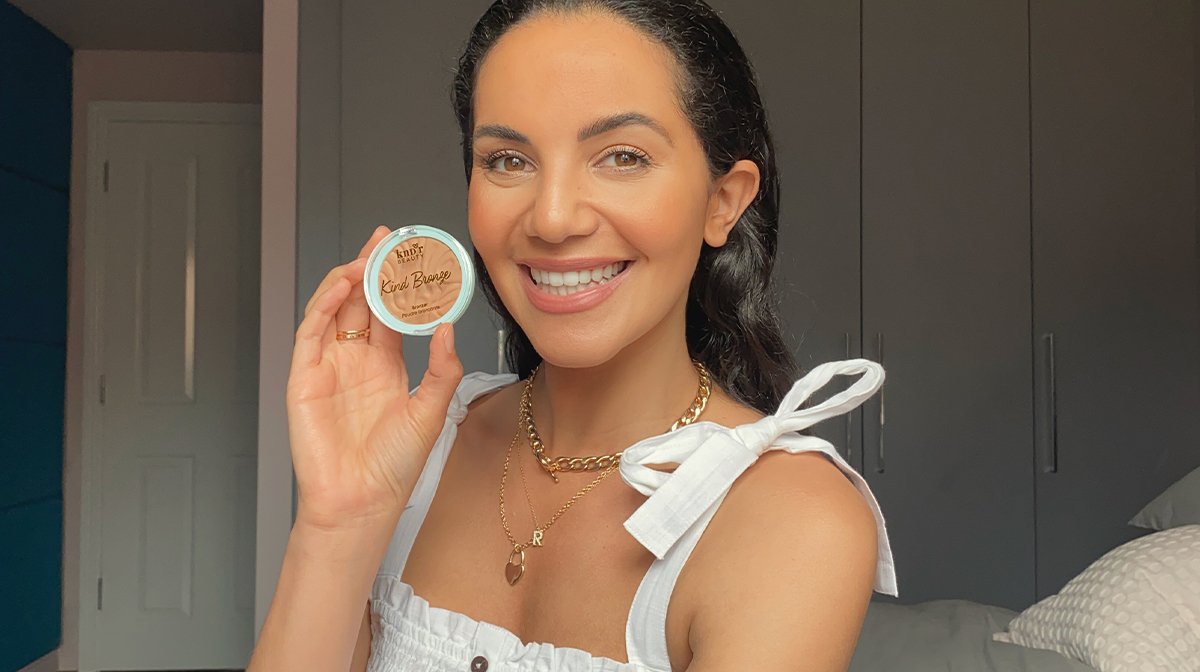 Get A Golden Glow (Even If There's No Sun!)
The KNDR Kind Bronze is a natural, buildable bronzing powder will give you a perfect, sun kissed glow. Creamy and ultra-soft, the formula has been created with a blend of nutrient-rich plant-based butters to condition your skin too!
Three Ways To Add This KNDR Kind Bronze Bronzer Into Your Makeup Routine
So, how do you use bronzer to create a gorgeous makeup look? You can simply sweep this bronzer across your face (with your fave brush!) where the sun would naturally hit for an illuminating lift. Or, if you want a little more help, follow our handy tips below… 
Contour your cheeks

Lift and define your cheekbones by blending this bronzer from the apples of the cheeks to the tops of your cheekbones. Top tip: Make like the pros and add a pop of pink blush over the top, centred on the apples only, to mimic a naturally rosy flush. 

Top-up sun kissed skin

Use a large brush to buff this bronzer all over your skin, paying particular attention to the areas of the face that the sun naturally hits – the tops of your cheekbones, your forehead, your nose and chin. The pigment of this product goes a long way, so apply sparingly for a subtly bronzed complexion. 

Enhance your eyes

The bronzer is also the perfect shade to contour and define eyes without looking like you're got make-up on. Plus, it has the added bonus of brightening the whites of your eyes making them appear even whiter. Simply use a precise angled brush to sweep it along the sockets of your eyelids.
What Else Is In Our July 'Beauty Treasures' GLOSSYBOX?
Featuring five beauty treasures that are sure to become jewels in your beauty bag as soon as you try them, our July 'Beauty Treasures' GLOSSYBOX is on its way to you very soon. And, as well as this Kind Bronze Bronzer from KNDR, our July GLOSSYBOX includes four other hidden gems that are just waiting to be discovered! 
Allowing you to feel like you've been whisked away to a tropical land far, far away is our second sneak peek… Curious as to what it is? Read our second sneak peek Aurikah blog now! Right now you can also have a read of our July 'Beauty Treasures' Story Behind The Box, which uncovers even more about this month's theme as well as what other incredibly fun things we've got coming your way this month! 
Don't forget, if you want to see our July full line up, check back on the GLOSSYBOX blog in a couple of weeks read our full reveal!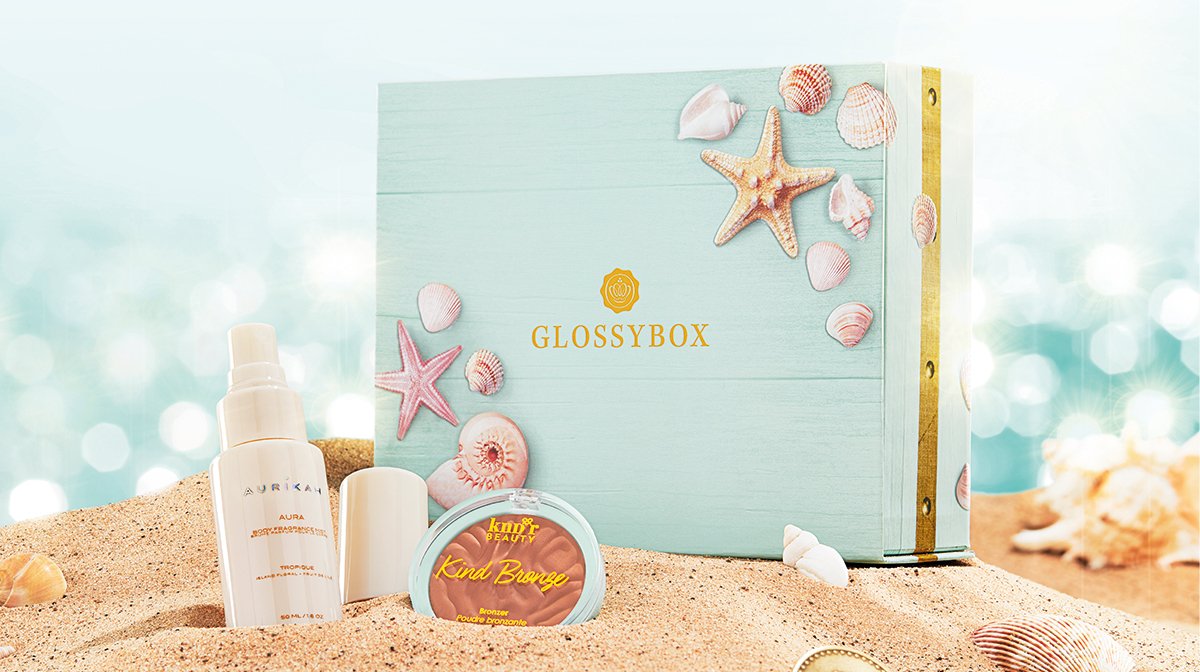 Subscribe Now To Get Your July 'Beauty Treasures' GLOSSYBOX!    
You won't want to miss out on our July 'Beauty Treasures' GLOSSYBOX, so subscribe today! As a Glossy you'll not only receive our first sneak peek from KNDR but also four other glorious products that you'll love! Oh, and don't forget about all the other Glossy benefits, like Glossy Credit, access to the Glossy Lounge and discounts on our Limited Editions and the GLOSSYBOX Skincare range!   
Don't forget, as an avid blog reader, if you become a Glossy today you can get your first box for only £11, including delivery! Just use code 'GLOSSYBLOG' at checkout!