Whether you're by a pool or partying with friends this June, our June 'Dreaming Of Paradise' GLOSSYBOX is packed with beauty products that are perfect for summer! Featuring five products worth over £50, this month's edit is one we've been wishing we could get our hands on for a while! 
A Luxurious Oil That'll Keep Your Skin Super Soft
If the smell of freshly cut meadow grass is the sort of summer scent you'd like, then you'll love our second sneak peek from Mitchell & Peach. As well as being fragranced with 'English leaf' – a blend of soft citruses, coriander leaves, basil, mint and floral oils from the Mitchell estate – this body oil is formulated using key ingredients your skin will be truly grateful for. 
Containing almond oil and vitamin E, this nourishing body oil (worth an amazing £23) will not only be wonderful at leaving your skin feeling soft and scented, but it's also highly moisturising too.
Why Are Body Oils So Good?
A body oil is a skin softening and super hydrating product that is often over looked. We're all keen users of moisturiser and body lotion – but the benefits (and array of uses) are almost never-ending. 
Using a body oil helps to lock moisture into your skin for hours. Penetrating your skin's protective barrier, it also helps you (and your skin) maintain a radiant glow throughout the day. 
How To Use Your Mitchell & Peach Body Oil
We love a multi-use product and this Body Oil is most definitely one! These are our two favourite ways of using this Mitchell & Peach product… 
As a moisturiser
A body oil is a fab alternative to your usual body moisturiser. Whether you're fresh out of the shower or you're enjoying a day out, look down and notice reptilian-style skin on your legs, there's never a wrong time to use this type of product. 
To reveal smooth hydrated skin, use your body oil daily. Smooth a small amount on damp skin after showering or bathing to seal in your skin's moisture. Then let your body air dry or pat gently to dry with a towel. To maximise the amount of moisture your skin retains, remember to cleanse and exfoliate your skin before you apply body oil. 
If you really want to up your moisture game, you can use this oil alongside a body lotion or moisturiser. But which should you use first? Well, because oil will be the densest product in your routine, it will be able to penetrate your already applied moisturiser – but if you apply the other way, a lotion won't be able to reach your skin through the oil. So always leave your oil until last! 
Other Ways To Use Your Body Oil
As a fragrance – 

With a glorious scent, this body oil would also make a great summer fragrance. Apply a few dabs to your neck and wrists instead of your usual perfume – and to make it last longer, use non-scented moisturiser on these spots first.

 

In the bath 

– Adding body oil to your bath water is a great way to soften skin whilst you soak.

 

For a smooth shave 

– Use in place of your favourite shave cream or shower gel for silky-smooth hair removal.

 

To soften cuticles

 – Gently massage a couple of drops of oil into cuticles and nails to ease dryness and add sheen.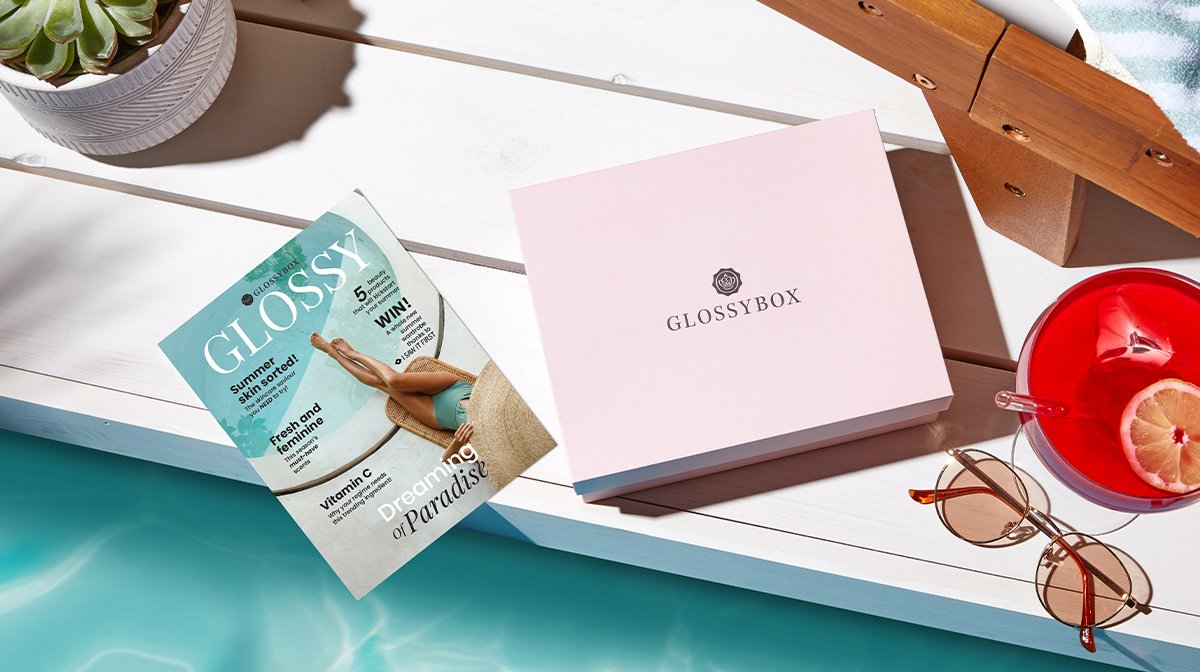 What Else Is In Our June GLOSSYBOX?
By now we're sure you'll have read our Story Behind Our June GLOSSYBOX which tells you all about our 'Dreaming Of Paradise' theme. But have you read our June Nip + Fab sneak peek blog? 
As well as Mitchell & Peach's Body Oil, this month's box includes Nip + Fab's Vitamin C Scrub – which we're sure you'll LOVE, along with the three other incredible beauty finds that are inside. If you want to find out exactly what these other products will be, check back on the GLOSSYBOX blog on the 14th to read our full reveal! 
Subscribe Now To Get Your June 'Dreaming Of Paradise' GLOSSYBOX!  
You won't want to miss out on our June 'Dreaming Of Paradise' GLOSSYBOX, so subscribe today! As a Glossy you'll not only receive our first two sneak peek products from Nip + Fab and Mitchell & Peach, but also three other beauty buys you'll love! Oh, and don't forget about all the other Glossy benefits, like Glossy Credit, access to the Glossy Lounge and discounts on our Limited Editions and the GLOSSYBOX Skincare range!  
Don't forget, as an avid blog reader, if you become a Glossy today you can get your first box for only £11, including delivery! Just use code 'GLOSSYBLOG' at checkout!