February is the month of love. But this month, we wanted to share our love for something more than just Valentines. 
Team Glossy absolutely love music. For some of us it's the joy we feel humming along to our favourite song, while for others it's the fun we have working up a sweat in the living room to our constantly updated workout playlist. Which is why our manta for the month during February is 'Sing, Dance, Love, Repeat'! And also, why we can't wait to share with you this month's special edition GLOSSYBOX! 
Featuring five full size products worth over £95, we're sure you're going to find something you ADORE inside!
What 
To
 Expect 
From
Our February 'Sing, Dance, Love,
Repeat' GLOSSYBOX
Our first sneak peek for February comes from a brand we're always raving about – Avant! Fortified with incredible ingredients, the Avant Velvet Perfecting Rose Sugar Lip Scrub is sure to leave you with super soft, kissable lips – just in time for Valentines! 
Intrigued and want to know more? Read more in our first sneak peek blog right away!
You're Also Going 
To
 LOVE This Box's Four Other Products
Excited to find out more about our special edition February GLOSSYBOX? More product reveals are coming soon! Make sure you check back in to the GLOSSYBOX blog on February 4th to find out what our second sneak peek of the month will be, and then keep an eye out for our full line up reveal around mid month! 
What's Happening 
In
 February? 
Get A Sweat On With Fiit
We've got a great offer coming for all Glossies this month – both new subscribers and loyal beauty lovers – in partnership with Fiit. Every Glossy will get a one month's free trial to give Fiit's at home workouts a try. And, if you love it, we've also sorted out 25% off your membership, once your trial has finished! Keep an eye out for how to claim this offer – we'll be sharing more details very soon!
Updates In The Glossy Lounge  
As always, there are loads of offers and competitions waiting for you in The Glossy Lounge. Until the 14th of February, enjoy exclusive discounts on an incredible array of must-have beauty, fashion and lifestyle brands! To enjoy the VIP experience, simply log into your subscriber account and shop the offers. 
Our Instagram TV  
With the current situation, we are still unable to film our Facebook Live unboxing. However, we'll still share an unboxing video on Instagram TV to talk you through all of the standout products in our 'Sing, Dance, Love, Repeat' GLOSSYBOX! 
Download This Phone Wallpaper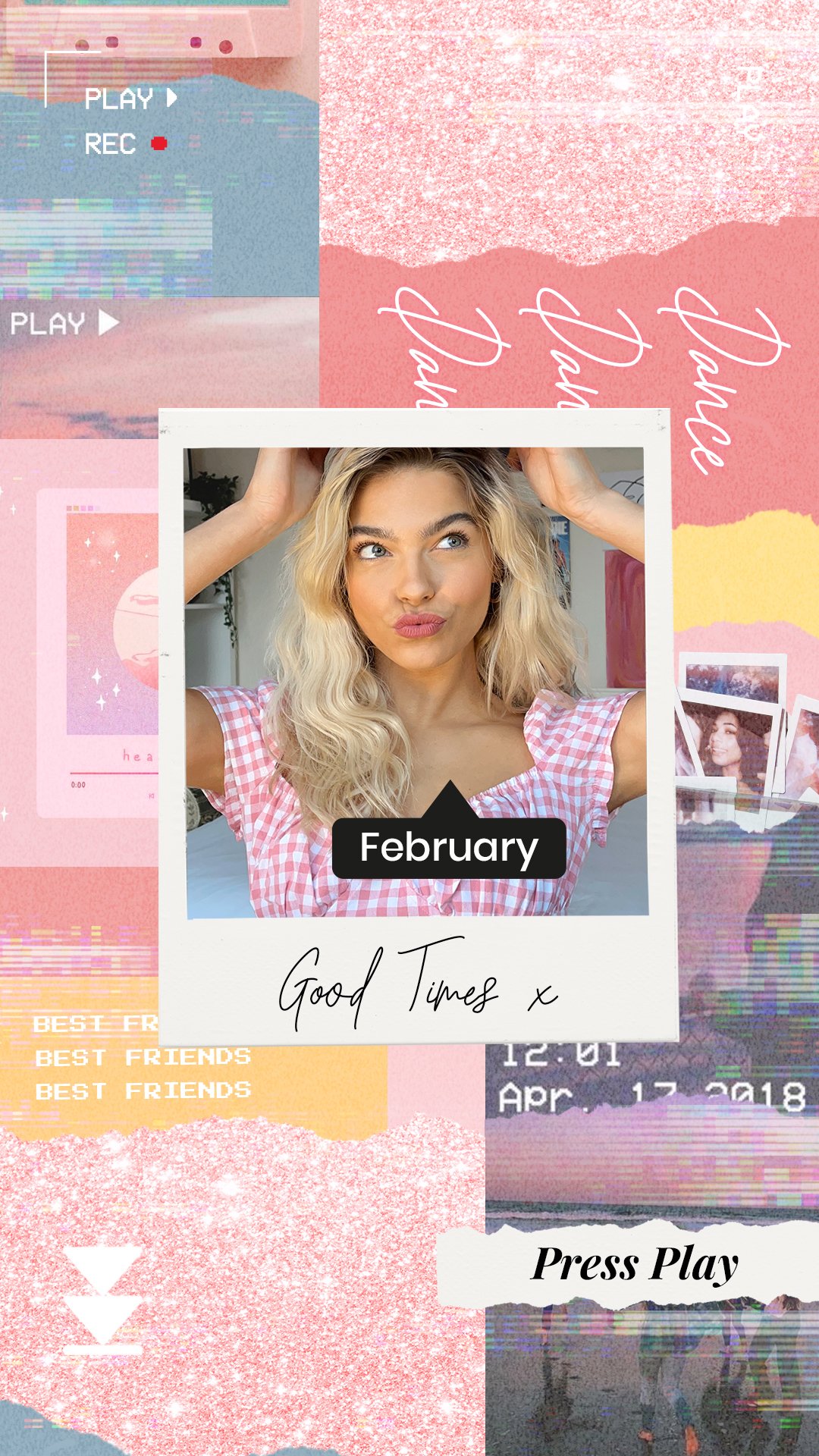 If you're on a mobile phone, just press down on the image until the options menu pops-up and select 'download image'. If you're on a computer, simply right-click on the image and select 'save image as' to download this gorgeous calendar.       
Get Your February 'Sing, Dance, Love, Repeat GLOSSYBOX Now!
Subscribe to GLOSSYBOX today to get your very own February 'Sing, Dance, Love, Repeat' GLOSSYBOX. As a Glossy you'll receive not only our first revealed product from Avant, but also four other wonderful products that you're going to LOVE shouting about!