When it comes to creating makeup looks, we take our inspiration from everywhere. From makeup artists on Insta and our fave celebs on TV, to art, fashion and nature… 
And now, we're taking inspiration from the stars! 
Your 
2021 
Beauty Look Based On Your Horoscope
Your zodiac sign can reveal a lot about your personality, with each astrological sign having its own strengths, loves and desires. By using your star sign to pick makeup products and styles, you can create a gorgeous look that truly reflects your inner character. From your must-haves to your must-avoids in terms of shades and styles, we've looked into everything you need to inject a little astrological style into your beauty looks. 
Oh, and once you've read yours, don't forget to scroll down to the bottom of this post and fill in the poll to let us know if your suggest horoscope is something you're going to try!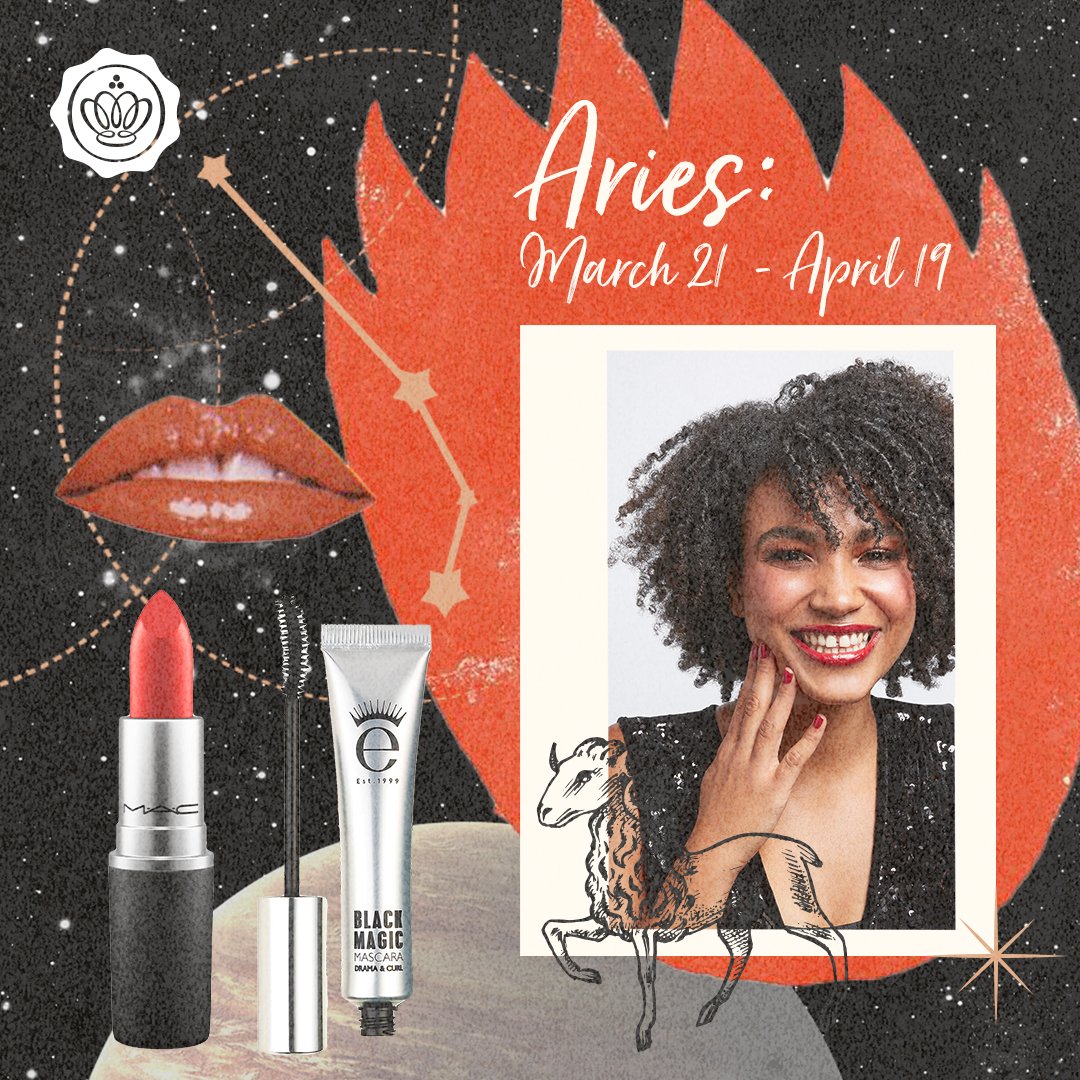 Aries:
March 21 – April 19
As the first sign in the zodiac, Aries marks the beginning of all things fresh and new. Drawn towards timeless neutral tones that can be paired with classic eye-catching shapes and shades, an Aries loves elegant beauty. Think a dewy complexion and either a bold red lip or strong cat eye combination. 
Using their face as a blank canvas, this daring and passionate character is seen as always striving for success. The life of an Aries is go, go go. Constantly filled with things to do and places to be, this means, for them, it's essential their look stays put. Long lasting makeup products are a must!  
Their stylish yet professional makeup look is likely complemented by an effortlessly chic updo too – maybe a low bun or a pony that shows they're ready to take on the world.
Get The Aries Look With These Products: